IR News: JVT Claims UBK 150 Open Victory while Phoenix-Yamaha-KOSO-Faito Rules in 115 Classes
Date posted on August 9, 2017
Share this
Justinne Bethany Tolentino and Niel Jan Centeno of the Phoenix-Yamaha-KOSO-Faito delivered wins for their team as they excelled in the 115 categories of the FDR Philippine Underbone King Championships' (UBK) Round 4 at the Clark International Speedway last August 6, 2017.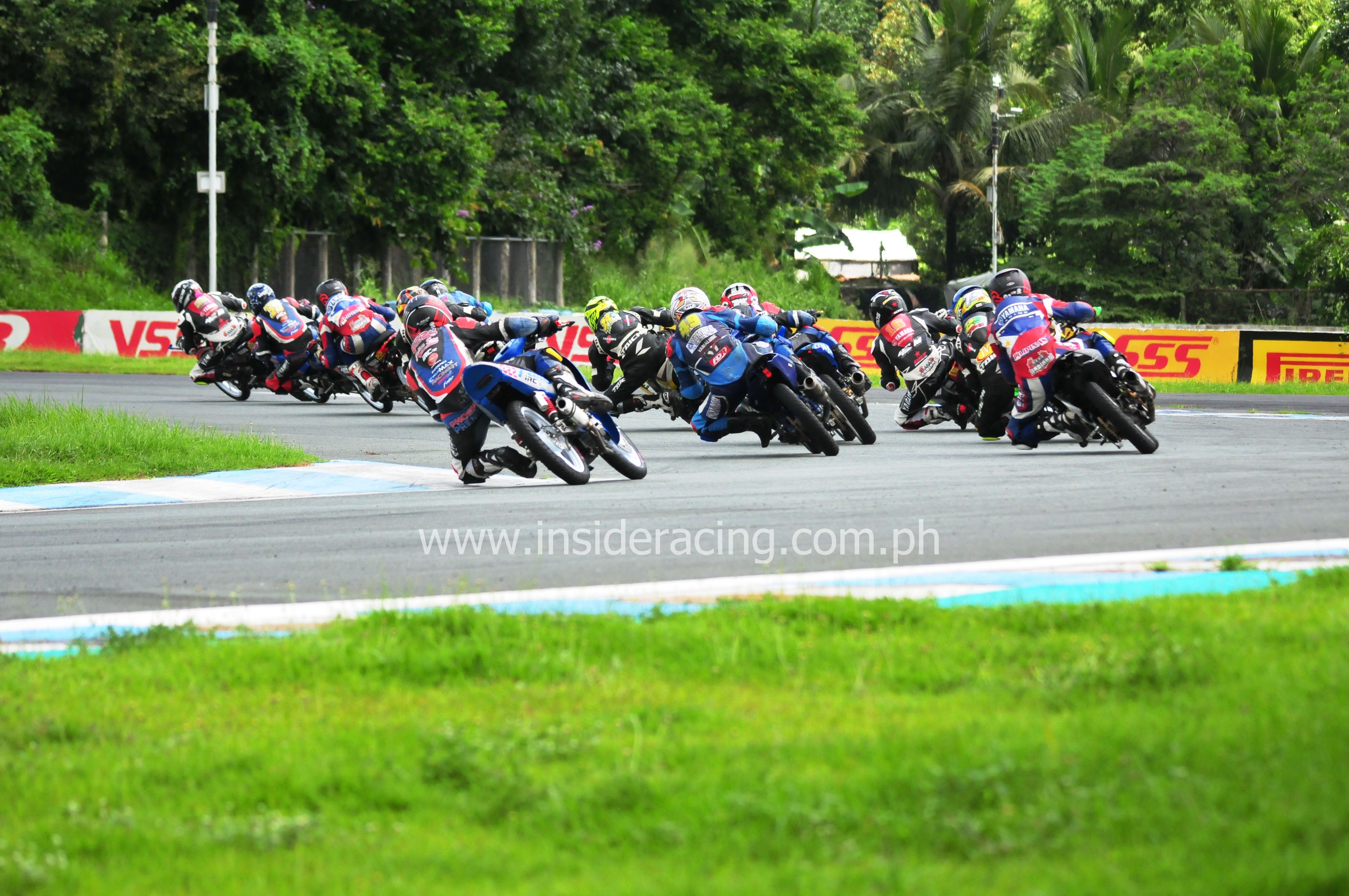 Lady rider Tolentino redeemed herself after being disqualified in the qualifying held on August 5. Tolentino dominated the UBK 115 Novice class. Mark Djereck Ondillo took the second place. Tolentino is on top of the overall standings with 75 points while Ondillo is second with 66.
Centeno on pole position outperformed McDon Dave Sande of Yamaha-Spec V and Amber Torres in the UBK 115 Open class. Sande finished second while Torres settled for third place. It will be an exciting battle for the title as Sande and Tolentino both have 72 points now going to the next race. Torres meanwhile has amassed 62 points so far.

In the UBK 150 Open race, Masato Fernando actually led and won but due to a rule infraction he was disqualified. Fernando also got the 1:08.311s best lap time of the race at the west course of the Clark International Speedway. Gian Carlo Mauricio of JVT who finished second was declared as the winner. Speedstar Racing Team Philippines' John Emerson Inguito was awarded the second place trophy and JVT rider Niño Fabian took the third place. Other expert riders who joined the 8-lap race were Vrei-ar Suba of Phoenix-Yamaha-KOSO-Faito, Aljon Valencia of Speedstar Racing Team Philippines, Herbert Lopez of 4S1M-Yamaha-BRT, Tracy Soyangco of JVT, McKinley Kyle Paz of Phoenix-Yamaha-KOSO-Faito, Romer Corbe of Yamaha-Spec V, Jeff Teopengco of 4S1M-Yamaha-BRT and James Mendez of Yamaha-Spec V.
Mauricio is currently number one in the 150 Open overall standings with 81 points. Next to him is Fabian with 78 while Fernando is at third place with 72 points.
Round 5 of the national underbone series is on September 2-3 at the Batangas Racing Circuit. The UBK is part of the 2017 ENEOS Philippine Motorsports Championships and it is sanctioned by the Unified Sports and Racing Association for Motorcycles, Inc. (USRA).