IR News: KAMMI Inaugurated; The Philippines Now Manufactures KTM Motorcycles!
Date posted on June 9, 2017
Share this
On June 6, 2017, KTM Asia Motorcycle Manufacturing, Inc. (KAMMI) was officially introduced. The state-of-the-art manufacturing facility is located at the Laguna Technopark in Sta. Rosa, Laguna.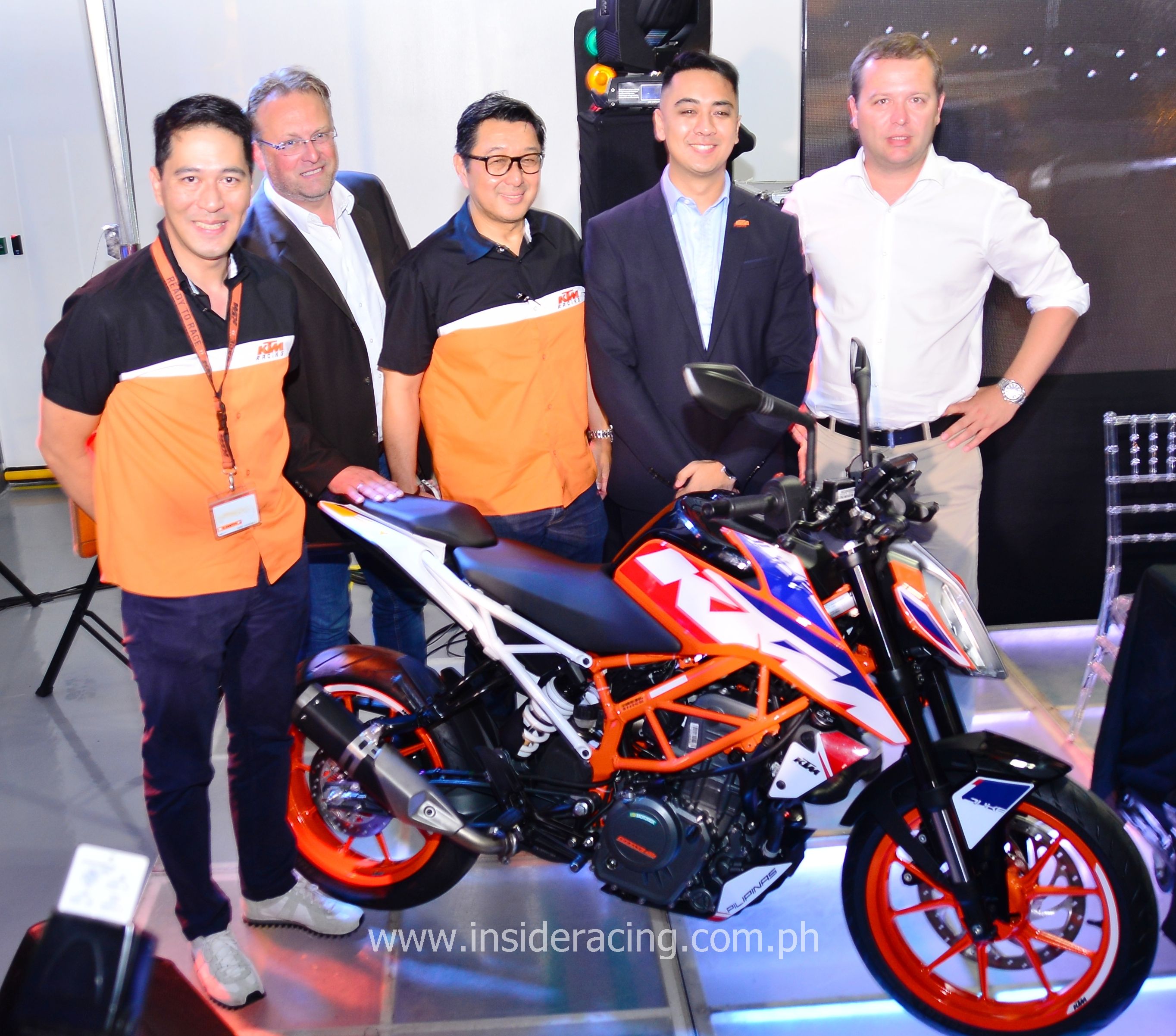 KAMMI is a joint-venture partnership between Adventure Cycle Philippines, Inc. and Austrian motorcycle giant KTM AG (Kronreif & Trunkenpolz Mattighofen AG). Adventure Cycle Philippines, Inc.  is owned by AC Industrial Technology Holdings, Inc. which is a member of the Ayala Group of Companies.

KTM Philippines' plant in the country assembles 4 KTM models – 200 Duke, 390 Duke, RC 200 and RC 390. It will have an initial production run of 6, 000 motorcycles and aims to eventually expand to 10, 000 units annually. KAMMI is manufacturing KTM motorcycles both for the local and ASEAN markets.
Present at the inauguration were KTM AG, KTM Philippines and KTM Asia executives, representatives of the Austrian embassy in the country, KTM dealers, Motorcycle Development Program Participants Association (MDPPA) representatives and the media. Fernando Zobel de Ayala and Senator JV Ejercito graced the event. Also present were motorcycle industry players and motorcycle enthusiasts and riders such as Glenn Aguilar who is sponsored by KTM and Kim Atienza.
After a program at Nuvali Evoliving in Sta. Rosa, dealers, guests and the media were treated to a factory tour wherein they were able to see the world-class manufacturing facility of KAMMI. A press con then followed.
KTM Philippines has 21 dealers nationwide and will have 34 by the end of the year. Their target is to expand into 52 dealerships. Now that KTM motorcycles are manufactured here in the country, it will be easier for Filipinos to own and ride KTM motorcycles. Indeed, the Philippines is now "Ready to Race"!
"We are further expanding our capabilities as part of our thrust of fostering synergies with Ayala companies. Combining the competencies of our manufacturing and distributing arms allows us to scale our presence in this space, taking advantage of evolving movements in technology, automation and industrial technology," said Mr. Art Tan, AC Industrials CEO.
"This investment is part of our belief that manufacturing should be a key driver of our country's inclusive growth going forward. It provides jobs, supplies chain opportunities and helps put the country in the map as a center for innovation and industrialization," KTM Philippines' President and COO Mr. Dino Santos shared.
KTM sees the Philippines as not just a market but a gateway to the ASEAN market and Asia in the future. KAMMI is a milestone for KTM Philippines, the Ayala Group and the country's motorcycle industry.