IR News: Koko Masaharu Tadachi Qualifies for 2017 Shell Advance Asia Talent Cup, McKinley Kyle Paz Part of Reserves List
Date posted on October 28, 2016
Share this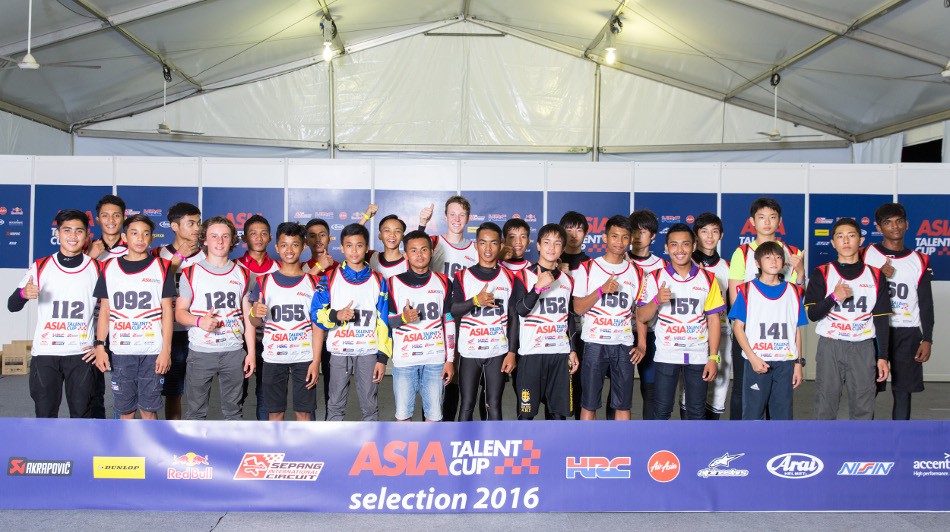 Koko Masaharu Tadachi from Taytay, Rizal made the country proud once again as he is one of the 17 riders selected to compete in the 2017 Shell Advance Asia Talent Cup. 114 aspirants from Malaysia, Japan, Indonesia, Australia, Thailand, The Philippines, South Korea, India, Turkey, Vietnam, Sri Lanka, China, New Zealand and Nepal aged 12 to 20 years-old participated in the Selection Event held in Sepang, Malaysia on October 26.
All the riders have gone through two initial 10-minute sessions on board Honda Wave Alpha 110CV bikes. The selection committee gradually chose riders to progress into a final selection group.
Aside from Tadachi, another Filipino rider, McKinley Kyle Paz has done well and is part of the reserves list for the 2017 Shell Advance Asia Talent Cup.
The Shell Advance Asia Talent Cup is a feeder series which started in 2014. It aims to give young riders from Asian and Australian regions a formal path into competitive motorcycle racing. Champions of the series have now ventured into the Moto3 Junior World Championship and Red Bull MotoGP Rookies Cup. The Shell Advance Asia Talent Cup is run by Dorna and led in part by renowned successful talent scout Alberto Puig.
Tadachi has competed in the Honda Asia Dream Cup of the Asia Road Racing Championship (ARRC) and has delivered the first podium finish for the Philippines when he placed third in the 4th Round of the 2016 Asia Dream Cup held in Sentul International Circuit in Indonesia last August. Tadachi is one of the notable MotoIR riders and he champed in the MotoIR2 GP and Juniors Underbone Trophy in the 2013 IRGP7. In 2014 Tadachi bagged the championship titles in the Juniors Auto Trophy and MotoIR2 GP of IRGP8.
Paz competed in the 2015 Shell Advance Asia Talent Cup and is one of the top riders in the country. He is also from Taytay,Rizal. Paz champed in the MotoIR2 GP of the IRGP9 in 2015.
InsideRACING and the Unified Sports and Racing Association for Motorcycles, Inc. (USRA) congratulate Tadachi and Paz for their achievements and may this be the start of their rise in international and world-class motorcycle racing.