IR News: Mascardo leads PH in P2
Date posted on December 2, 2016
Share this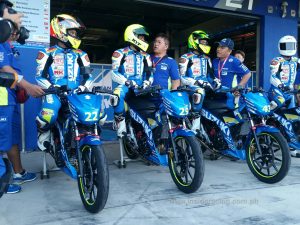 Buriram,Thailand -The 2016 Suzuki Asian Challenge (SAC) here at the Chang International Circuit continued under good weather. April King Mascardo  of Team Suzuki Pilipinas Mindanao was only 4th fastest overall in today's 2nd practice session with a time of 2:15.952s but was still the fastest Filipino. Indonesian Jefri Tosema was fastest this afternoon with 2:13.902s .
Eane Jay Sobretodo of Luzon improved to  6th just behind Mascardo with 2:16.128s and  Visayas' Mario Borbon completed his first session and registered a 2:16.792s. All Filipinos are in the top 9.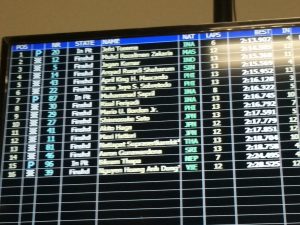 Team Suzuki Pilipinas is still in good shape as the riders are riding telaxed and never really pushing to show their real speed to the competition. In fact Mascardo was slightly faster in the morning. The team will show their real potential in the first Qualifying Session to be held tommorow  at 8:40am before the Race 1 later in the afternoon.