IR News: Mauricio Rises with the Support of JVT
Date posted on November 23, 2017
Share this
2017 was a stellar racing season for young Gian Carlo Mauricio from Binangonan, Rizal. The former pocketbike racer who is now considered as a top rider in the country has amassed numerous wins and podium finishes. Mauricio races under powerhouse team JVT.


This IRGPXI, Mauricio is in pole position of two race classes and he has claimed an IRGP title in the category wherein he broke lap time records, the Shell Advance Automatic GP. Mauricio set a new lap time record at the Carmona Race Track when he registered 47.104 seconds during qualifying.

Mauricio continued to show his fine form at the race proper as he immediately overtook Masato Fernando of Yamaha-Spec V and got the lead. He was chased by Fernando for some laps but the JVT rider pulled away and never let go of the lead until the checkered flag. With his win, Mauricio clinched his first ever IRGP title to the delight of his team, fans and family.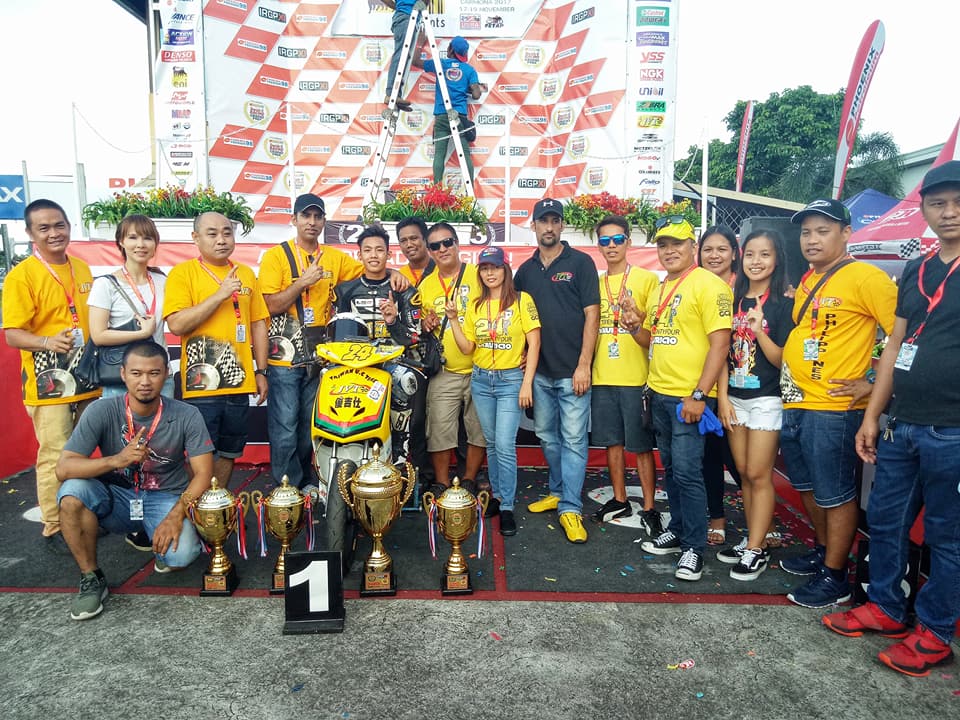 Fernando and McKinley Kyle Paz of Phoenix-Cyclomax-Yamaha-KOSO-Faito had a close race until the final lap wherein Paz slowed down. Second place went to Fernando while Paz settled for third place.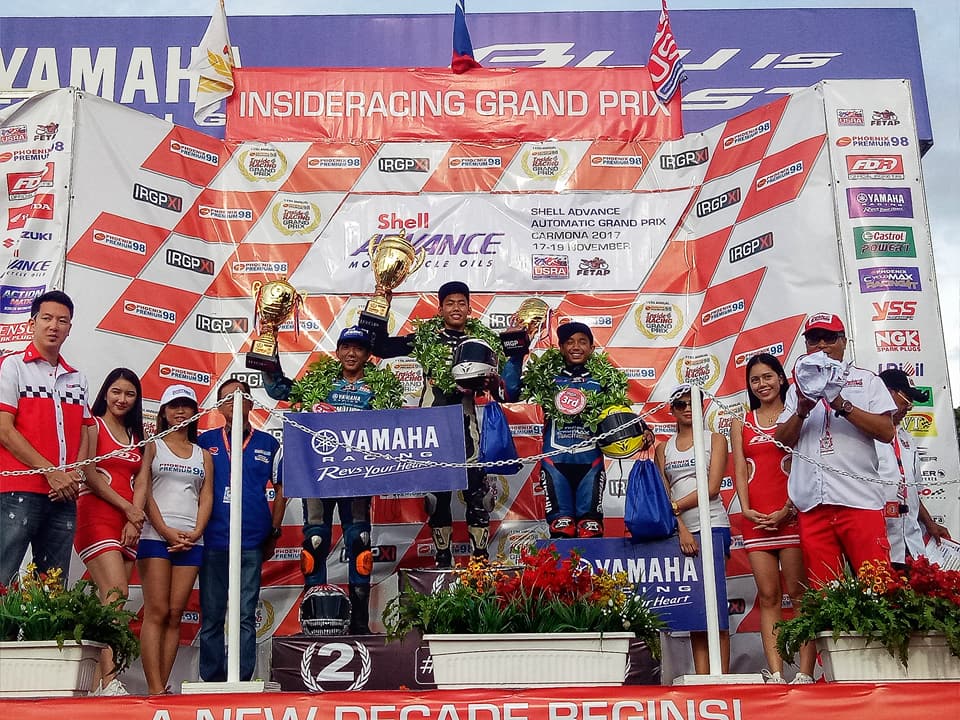 The Shell Advance Automatic GP of the IRGPXI featured the prominent scooter riders in the country such as Dustin Esguerra of  Zebra-MLW, James Mendez of Yamaha-Spec V, Cassey Ng and Mickey Mazo of JVT, Romer Corbe of Yamaha-Spec V, Vrei-ar Suba of Phoenix Cyclomax-Yamaha-KOSO-Faito and Paul Pangilinan of Redspeed-SK Zic Motor Oils-JCS Racing.
Shell Advance Automatic GP Result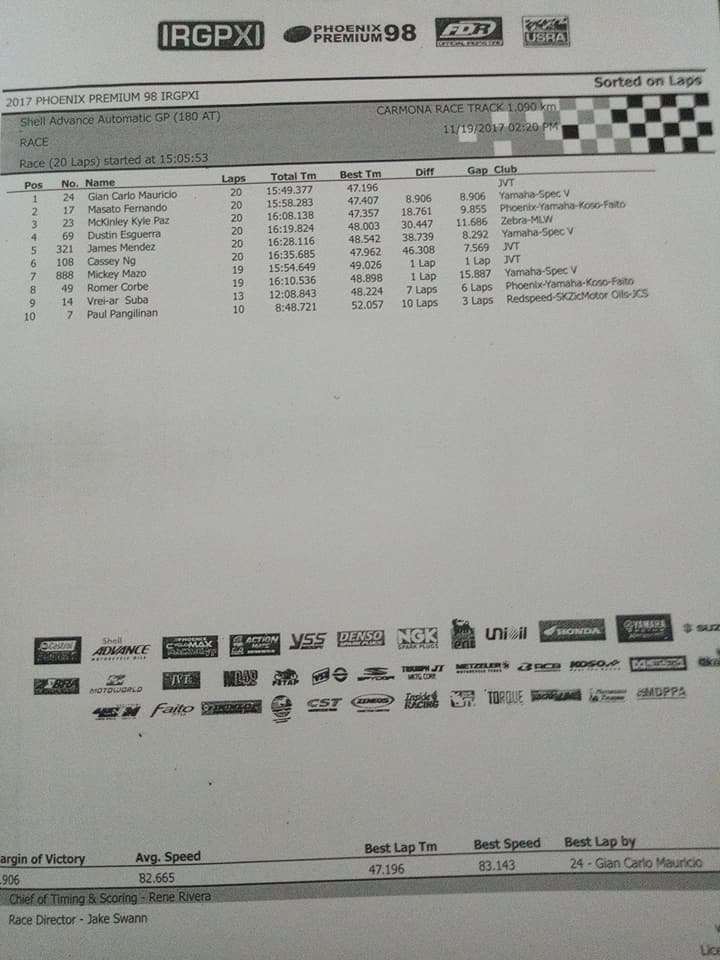 1st – Gian Carlo Mauricio (JVT)
2nd – Masato Fernando (Yamaha-Spec V)
3rd – McKinley Kyke Paz (Phoenix Cyclomax-Yamaha-KOSO-Faito)
Zebra Helmet Pole Position – Gian Carlo Mauricio
Motoworld Fastest Race Lap – Gian Carlo Mauricio
JVT Fastest Privateer – Gian Carlo Mauricio
Manufacturer Award – Yamaha Motor Philippines
The Phoenix Premium 98 IRGPXI is sanctioned by the Unified Sports and Racing Association for Motorcycles, Inc. (USRA).
Full report in InsideRACING Magazine.