IR News: MDAP Inducts Set of Officers for 2016-2018
Date posted on September 14, 2016
Share this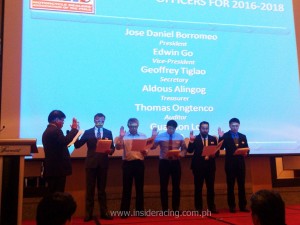 The Motorcycle Dealers' Association of the Philippines or MDAP held an induction ceremony for their 2016-2018 officers at the Fairmont Hotel in Makati on September 13.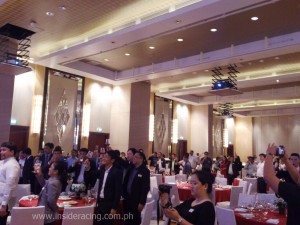 The event was attended by motorcycle manufacturers (Honda Philippines, Kawasaki Motors Philippines, Suzuki Philippines, Yamaha Motor Philippines and KYMCO Philippines), motorcycle dealers, MDPPA (Motorcycle Development Program Participants Association) and CHAMMP (Chamber of Assemblers and Manufacturers of Motorcycles in the Philippines) officers, motorcycle clubs, representatives from the government,  riding community and racing industry and members of the motorcycle media.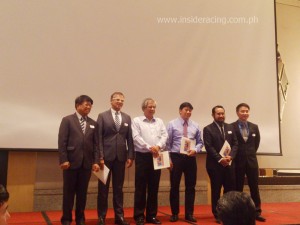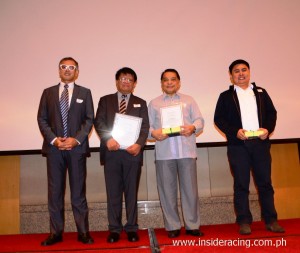 The MDAP 2016-2018 officers are Mr. Jose Daniel Borromeo of Honda Motorworld  (President), Mr. Edwin Go of Motorsiklo Trading (Vice President), Mr. Geoffrey Tiglao of Supremebike Center (Secretary), Mr. Aldous Alingog of Ropali (Treasurer), Mr. Thomas Ongtenco  of Motortrade (Auditor) and Mr. Guanson  Lo of Guanzon  Merchandising Corporation (P.R.O.). Mr. Rodel Pablo, the MDPPA President, led the induction.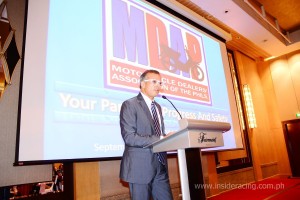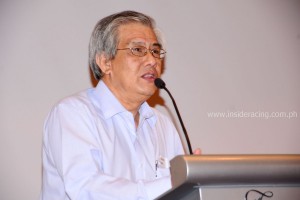 Members of MDAP are Autohaus BMW, BLC Cycle Parts, Cyclemar Caloocan Corporation, Guanzon Merchandising Corporation, Honda Motor Sports, Inc., Honda Motorworld, Inc., K-Servico Trade, Inc., Manila Imperial Motor Sales, Mariel Machineries, Inc., Metro Motorbikes Corporation, Motor Ace, Motorcycle & Scooters, Inc., Motorlandia, Motorsiklo Trading, Inc., Motortrade Nationwide Corporation, New Nemar Dev. Corporation, Pinoybike Motorcycle Corporation, Probikes Inc., Ropali Corporation, Royce Corporation, Speedsonic Inc., Supremebike Center, Transcycle Mart, United Excelsior Marketing Inc. and Wheeltek Motor Sales Corporation.