IR News: Motortrade's Suzuki 3S Shop in Pasig Reopened
Date posted on September 5, 2017
Share this
Leading motorcycle dealer in the country, Motortrade, had its Suzuki 3S shop in Pasig renovated to better serve clients and the grand reopening of the shop was held on September 2.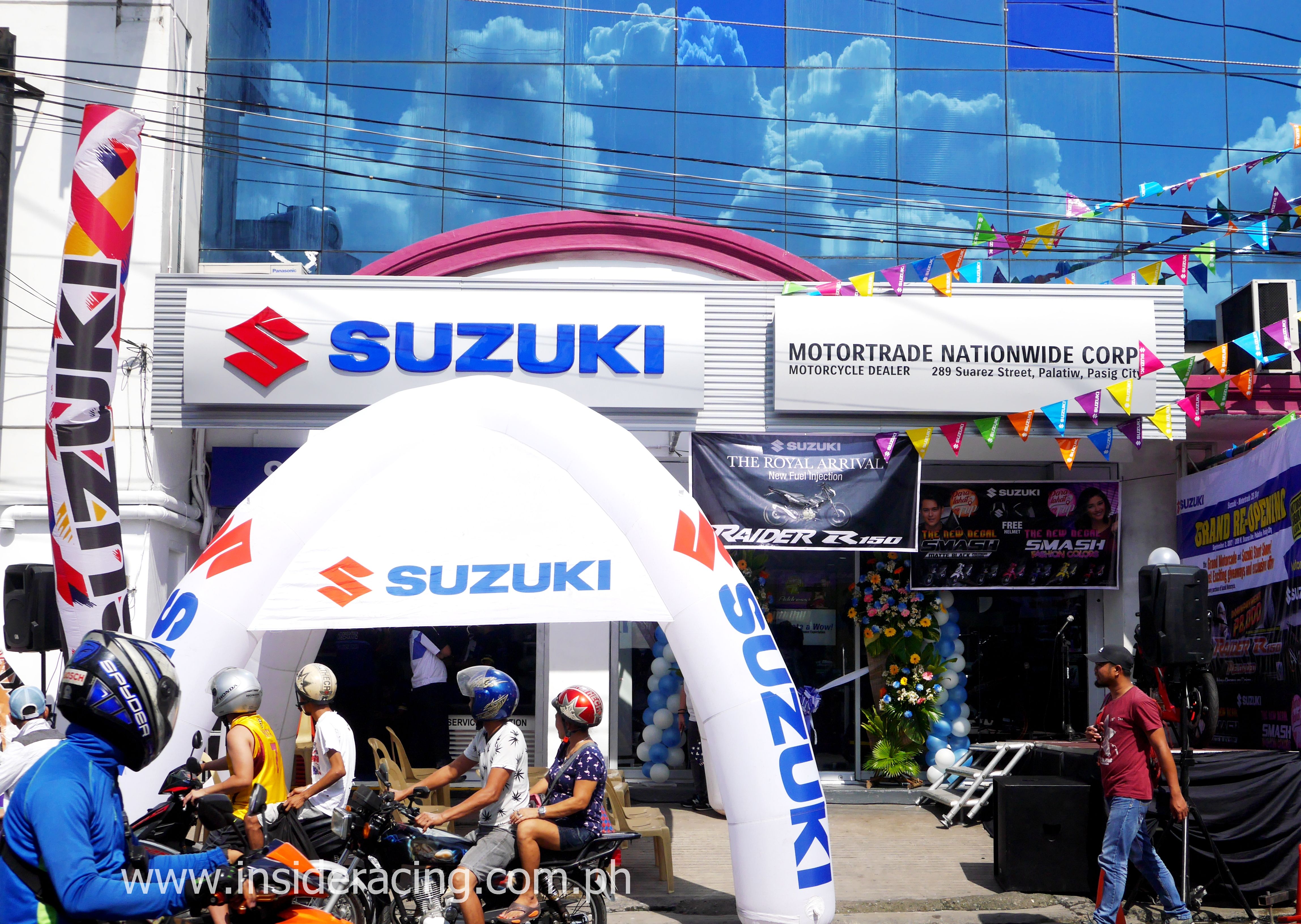 The shop has a floor area of 143 square meters and is located in 289 M. Suarez Avenue, Palatiw, Pasig City. It is the first and only Suzuki 3S shop of Motortrade in the country. The Motortrade-Suzuki 3S shop in Pasig was established in November 2007. It is now fully air-conditioned and has a wider display area.
Motortrade has the biggest network of motorcycle dealerships in the country and has been awarded as Suzuki Philippines' Dealer of the Year for many years now. Motortrade has been highly trusted over the years and their success manifests their commitment that in Motortrade, Motorsiklo Sigurado, Alaga ka Dito!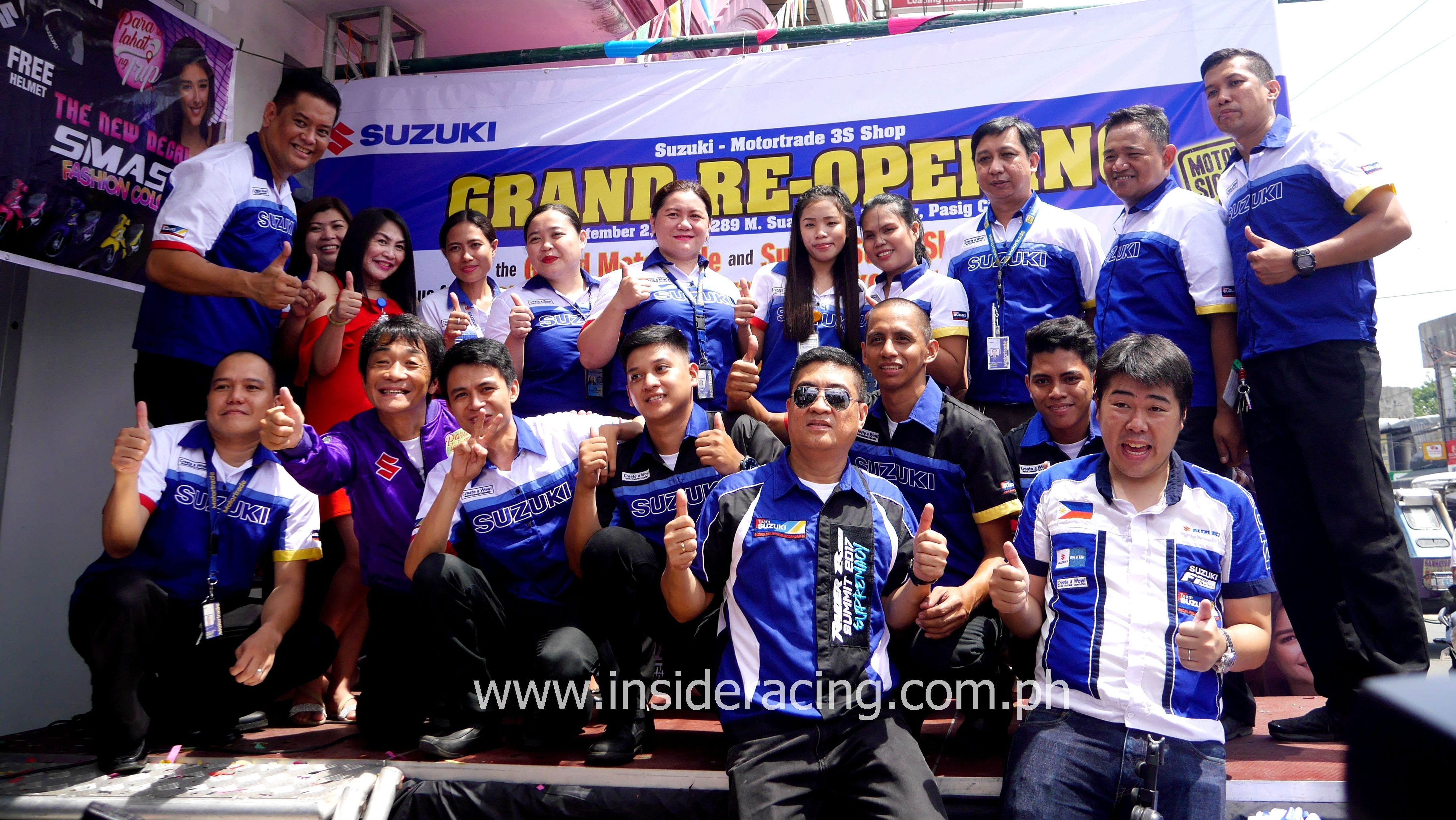 Present at the grand reopening for Motortrade were Regional Manager Mr. Melwyn Alamag, Area Manager for CCOD Mr. Raymond Candig, Area Manager for CSOD Ms. Mary Grace Maraña, Branch Manager Mr. Elner Ciubal, Purchasing Manager Ms. Tess Pineda and Cluster Head Mr. Ivy Bajar. For Suzuki Philippines, in attendance were its President Mr. Hiroshi Suzuki, Motorcycle Sales and Marketing General Manager Mr. Jun Bulot and Motorcycle South Luzon Regional Sales Manager Mr. Mitsunori Shiraishi.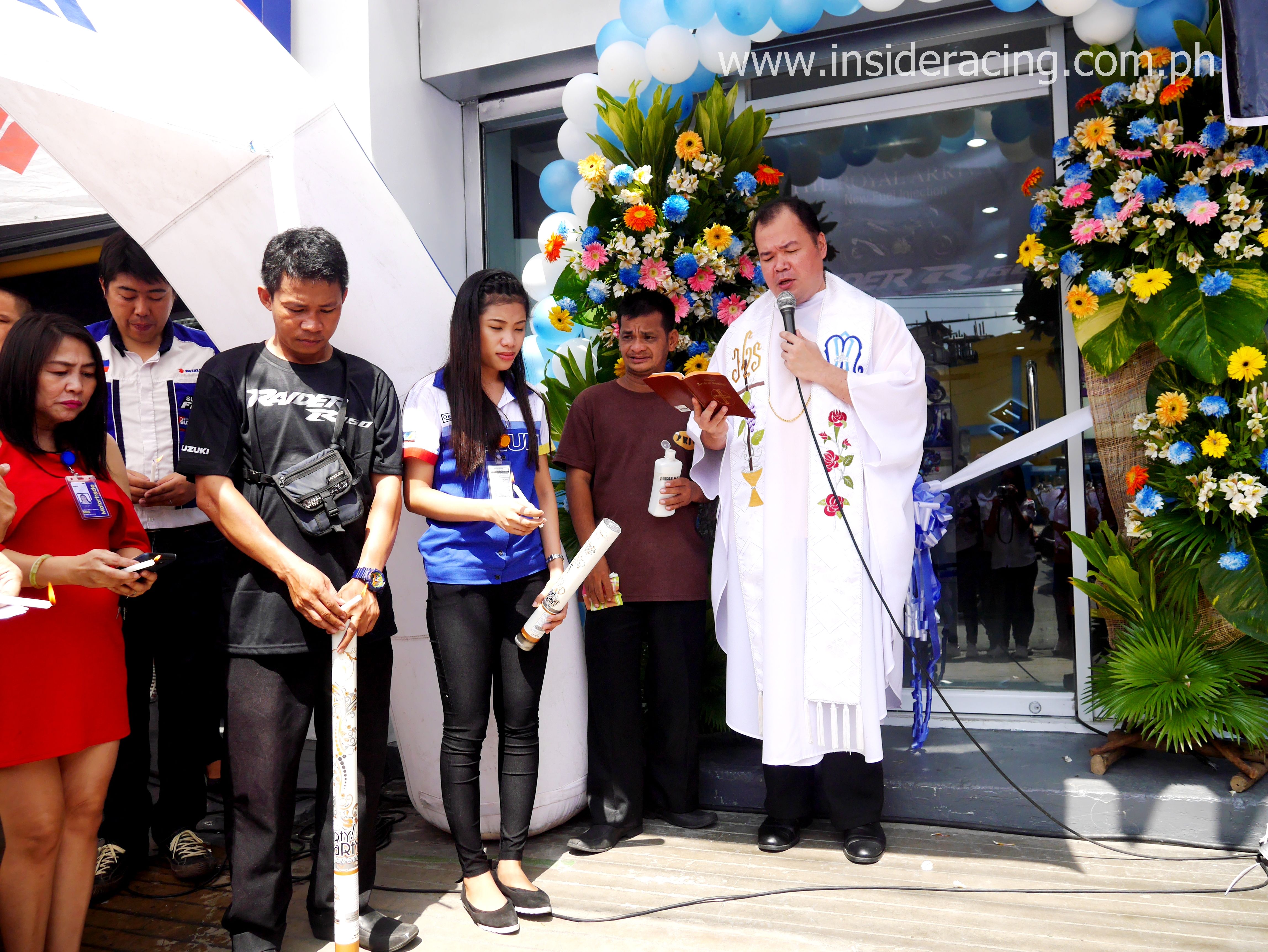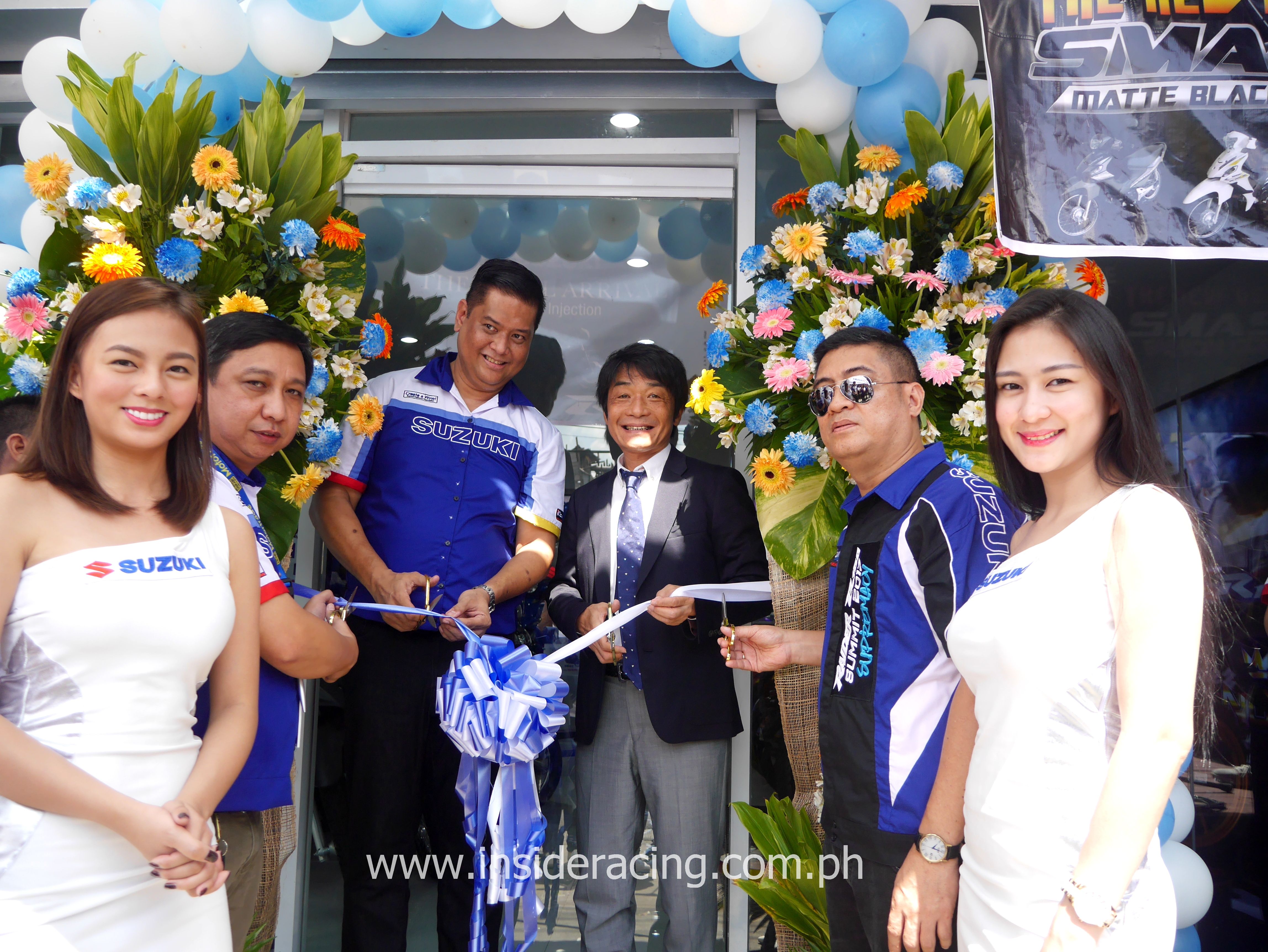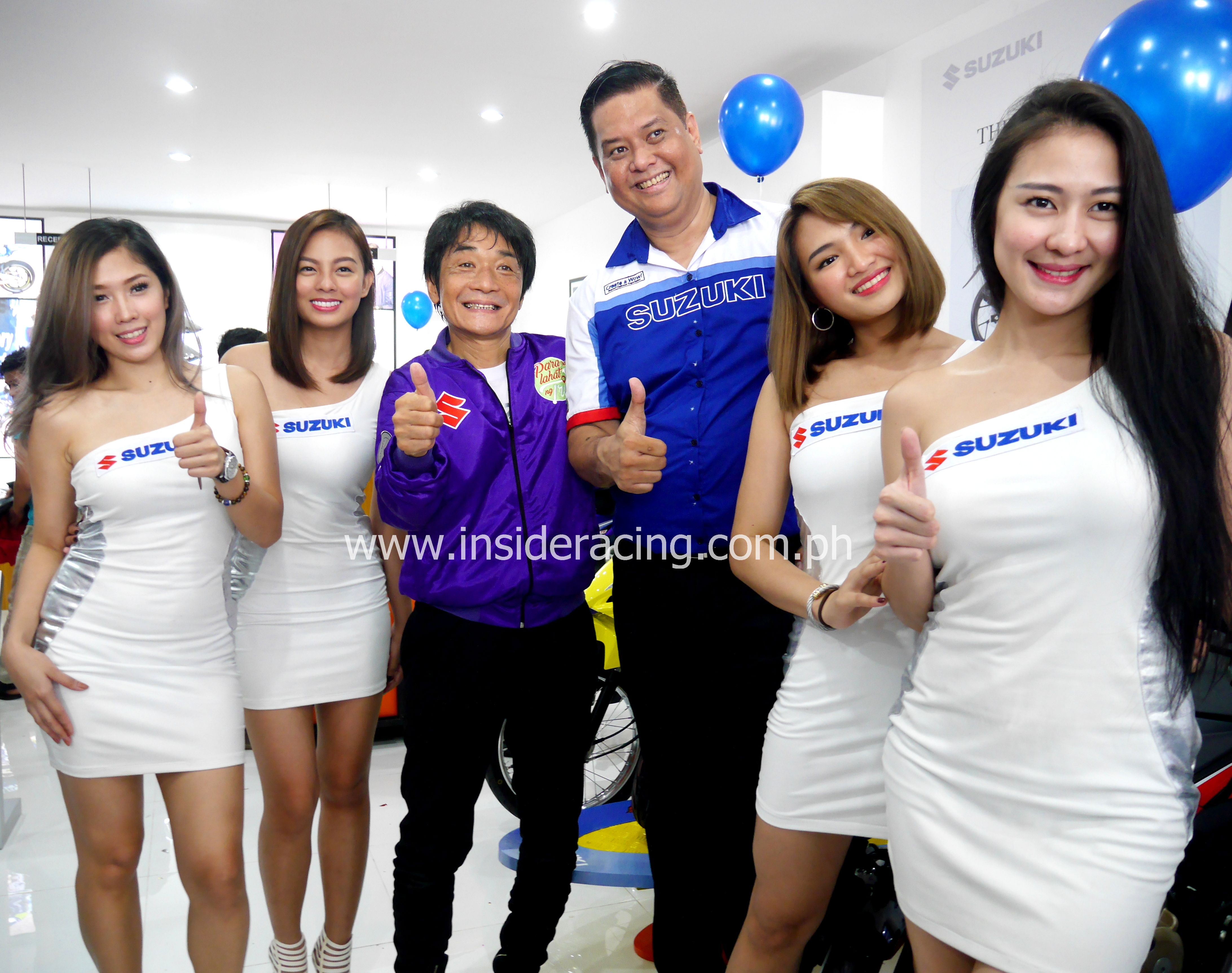 A motorcade and stunt show was held before the blessing of the store. There were exciting giveaways and exclusive offers with every purchase of Suzuki motorcycle in celebration of the grand reopening.  The first 20 customers of the Raider R150 carburetor type will get free Dunlop tires. The first 20 customers of the Skydrive and Address will get a free utility box while the first 20 customers of the Raider J, Smash, Shooter and Gixxer will get a free action camera. It was also announced by Motortrade's Regional Manager Mr. Melwyn Alamag that Suzuki Philippines and Motortrade will open another Suzuki 3S shop and it will be in Tondo.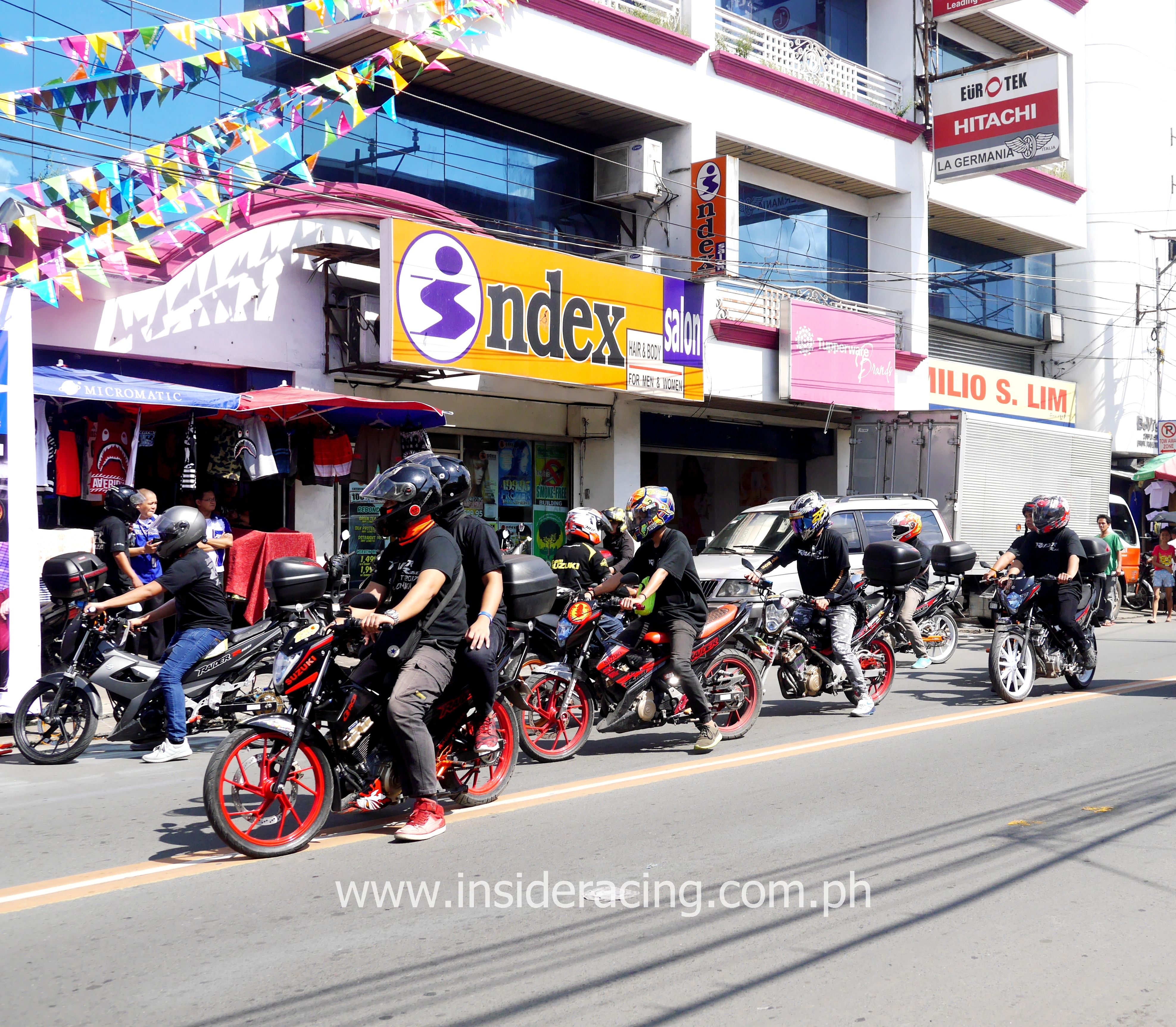 Sales, Spare Parts and Service are provided by Suzuki 3S shops. Value-packed Suzuki motorcycles, genuine parts and excellent service are offered and all Suzuki 3S shops are designed tastefully to emanate Suzuki's innovation. All Suzuki 3S shops have comfortable and clean space and are accessible and have high visibility with good and safe condition. Suzuki 3S shop showrooms have a wide open space and visitors and customers can watch the working scene of the service shop through glass partitions. Based on the colors white, black, orange and blue, Suzuki 3S shops present a high-class atmosphere. Suzuki 3S shops are now adorned with the latest brand campaign of Suzuki Philippines which is Suzuki, Para sa Lahat ng Trip Mo featuring well-loved young icons Enrique Gil and Liza Soberano.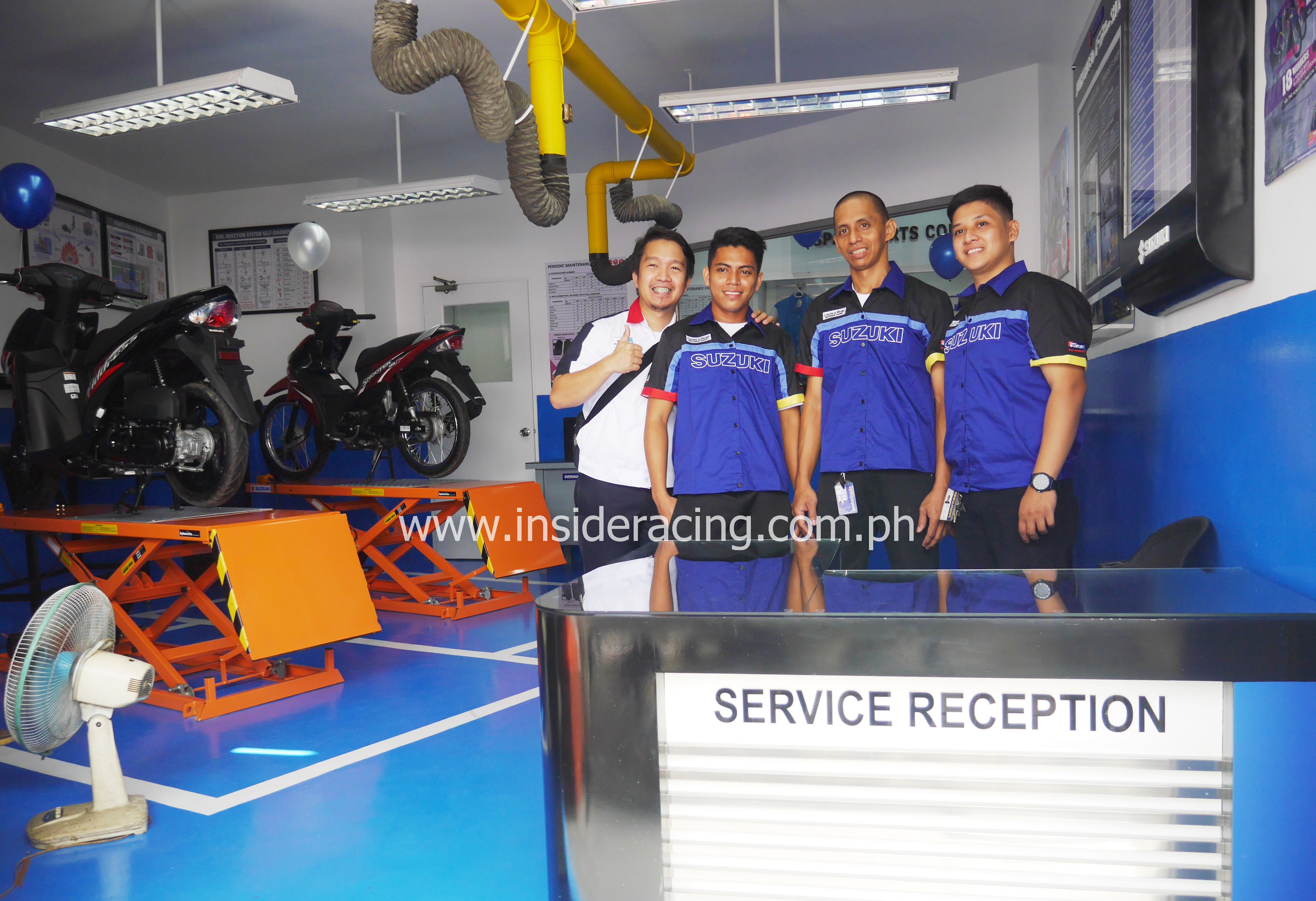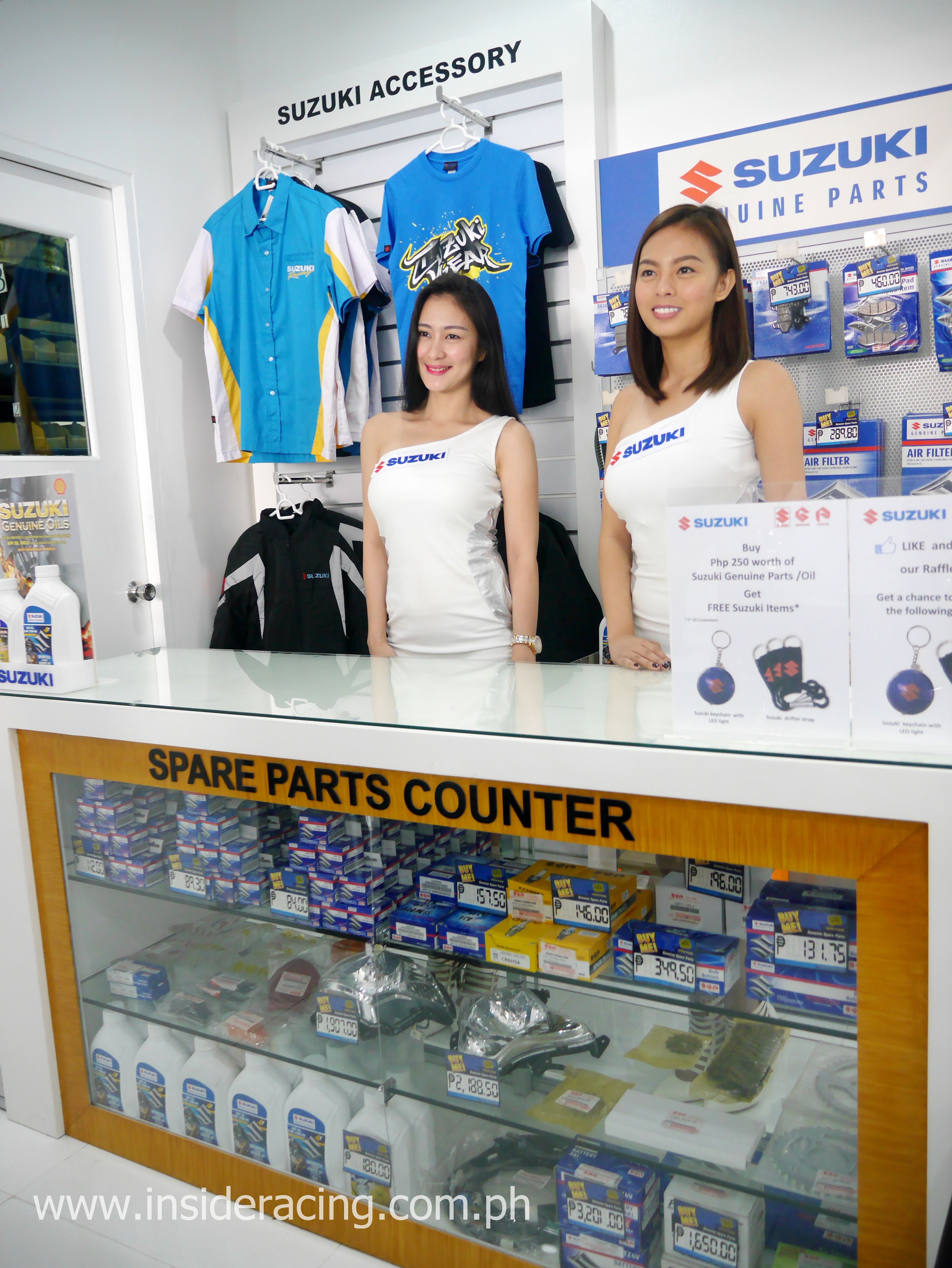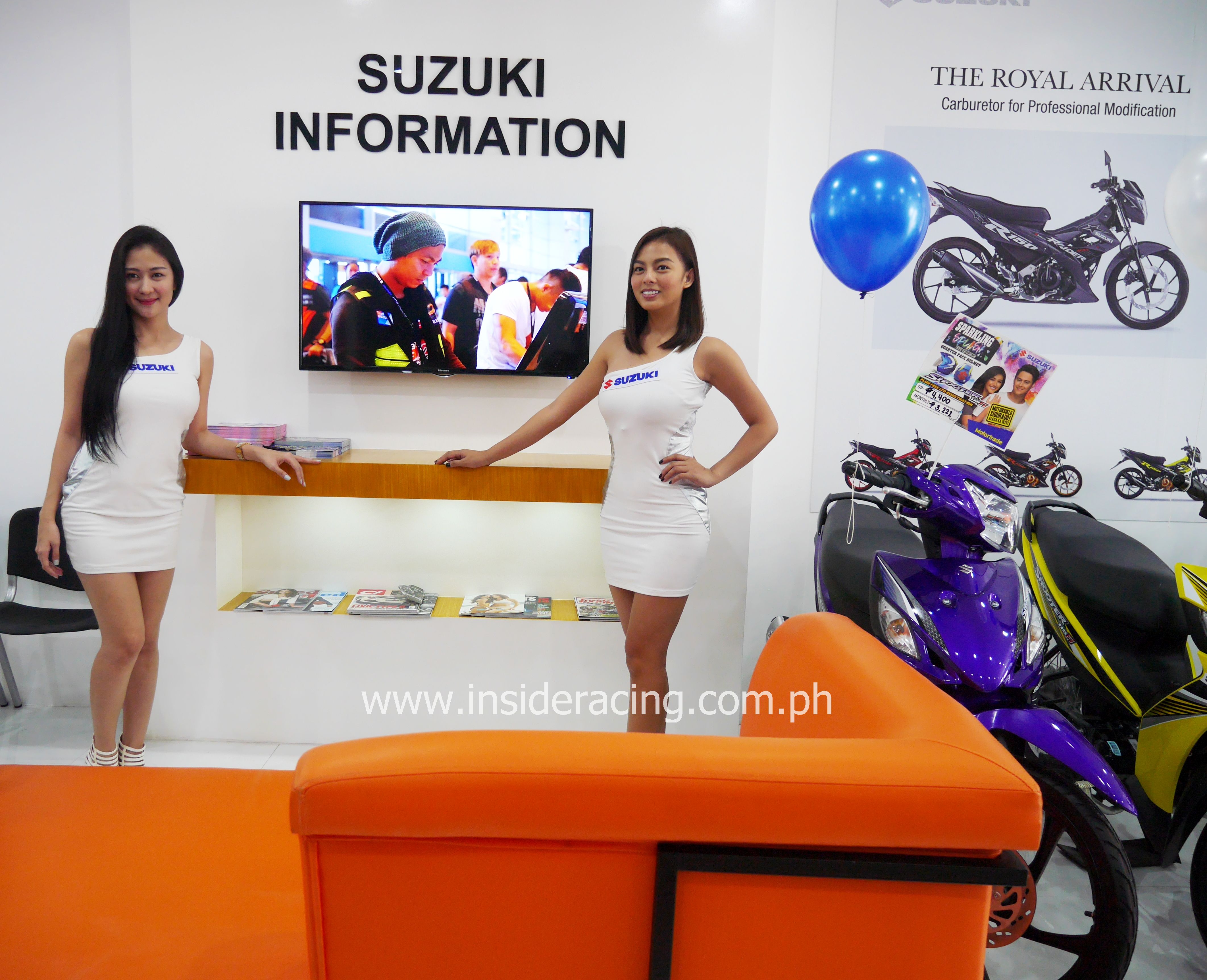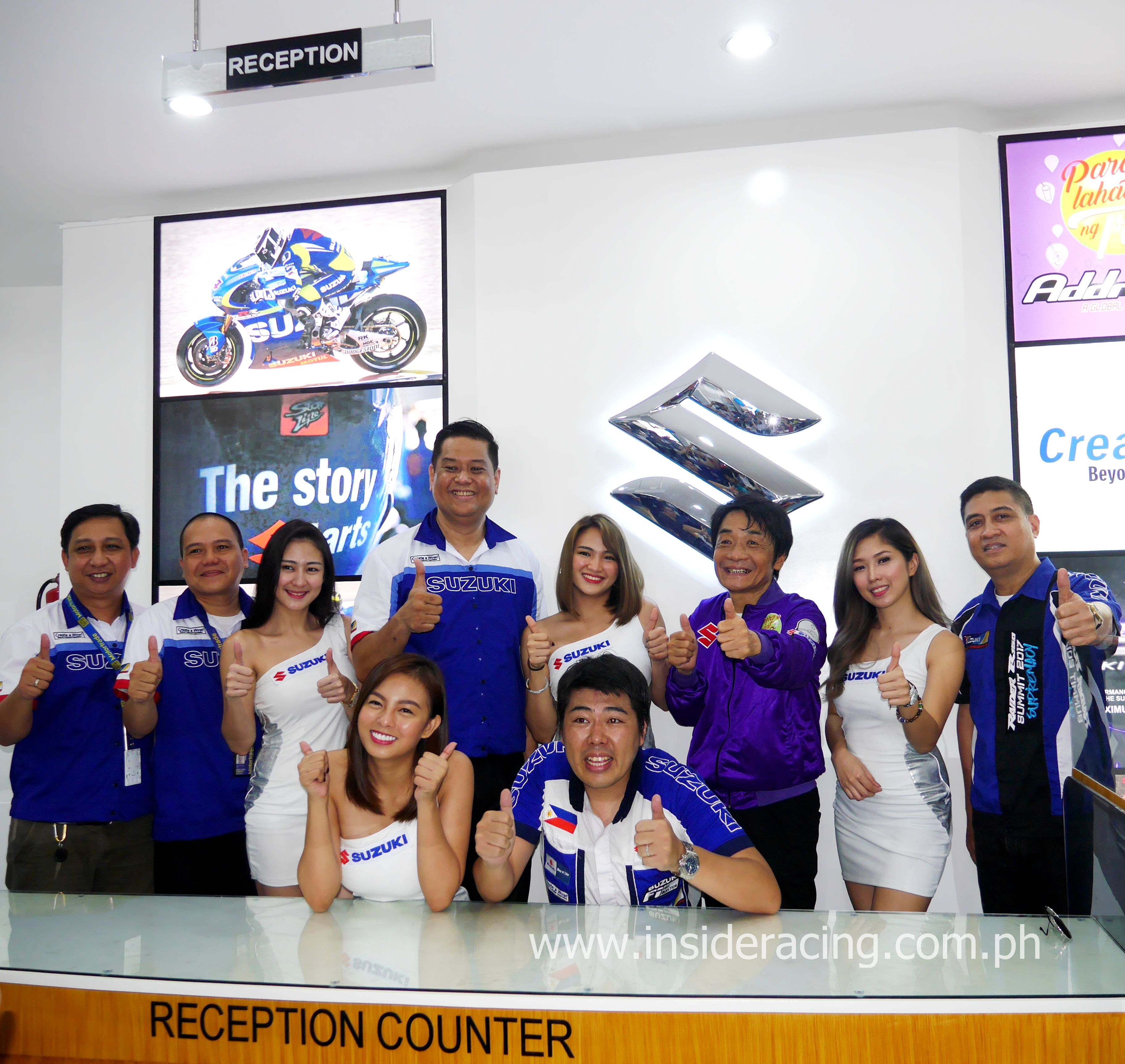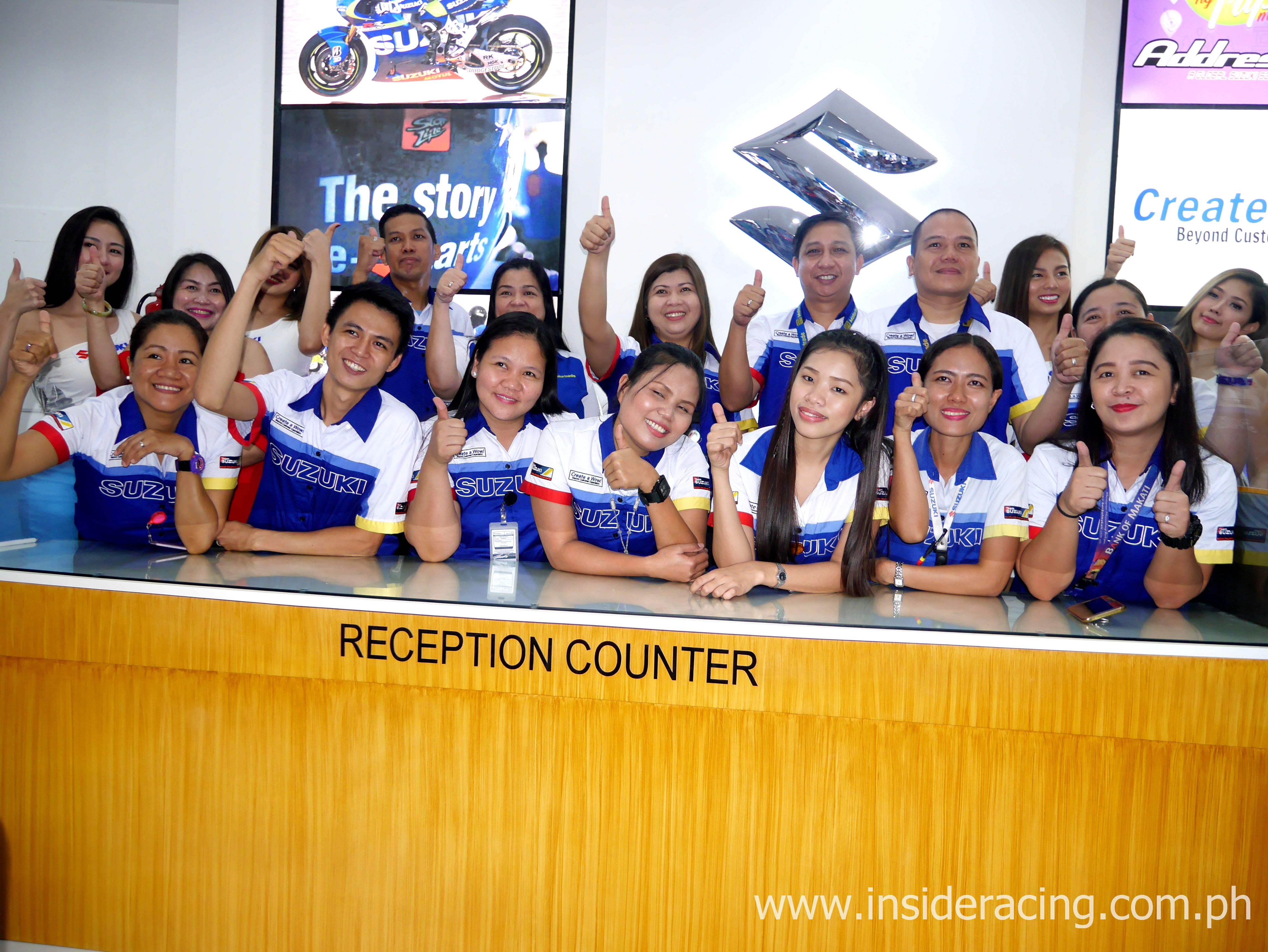 The latest motorcycle models of Suzuki Philippines are offered in Suzuki 3S shops. These are the Raider R150 Fi which is the much awaited pinnacle of hyper underbones, the Smash 115 underbone in new fashion colors and decals, the Address global scooter, the Raider R150 which is the Underbone King, the Gixxer backbone model which offers and exhilarating ride, the Skydrive 125 scooter which is the beauty of speed, Raider J 115 FI and Shooter 115 FI underbones and the GD110 and A-X4 businees models. The Raider R150, Raider J 115 FI, Smash 115 and Shooter 115 FI are also available in Matte Black Premium Edition.