IR News: Restart Results to a Different MotoIR Winner; 4S1M-Yamaha Rider Rules in MotoIR2 Again
Date posted on June 23, 2017
Share this
Just when many thought the second round of the Shell Advance MotoIR Championship Presented by Yamaha will be dominated again by Yamaha-Spec V rider Masato Fernando like what he did in Round 1, unpredictable things happened such as a red flag and restarted race which produced a new victor, none other than McKinley Kyle Paz of Phoenix-Yamaha-KOSO-Faito racing team.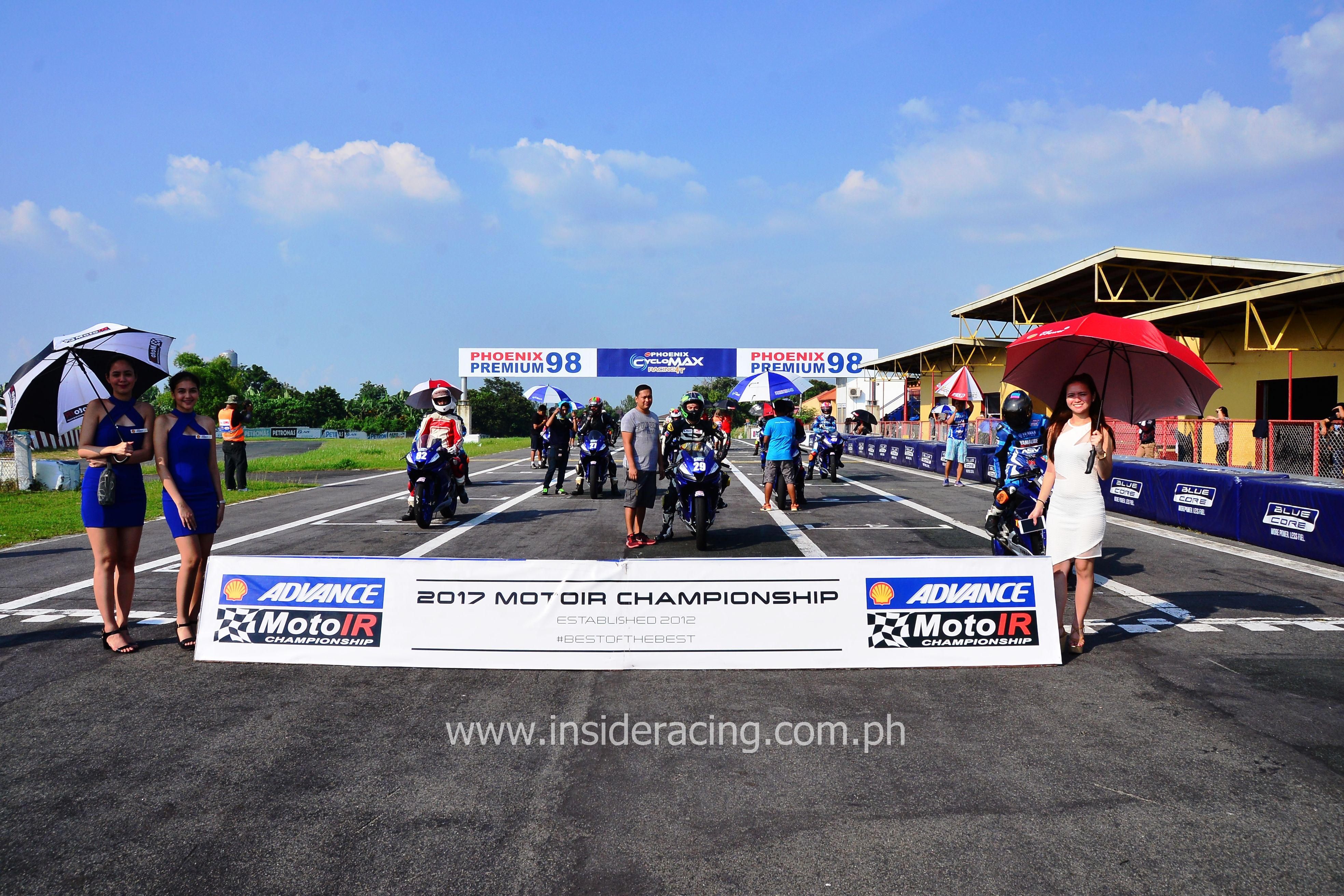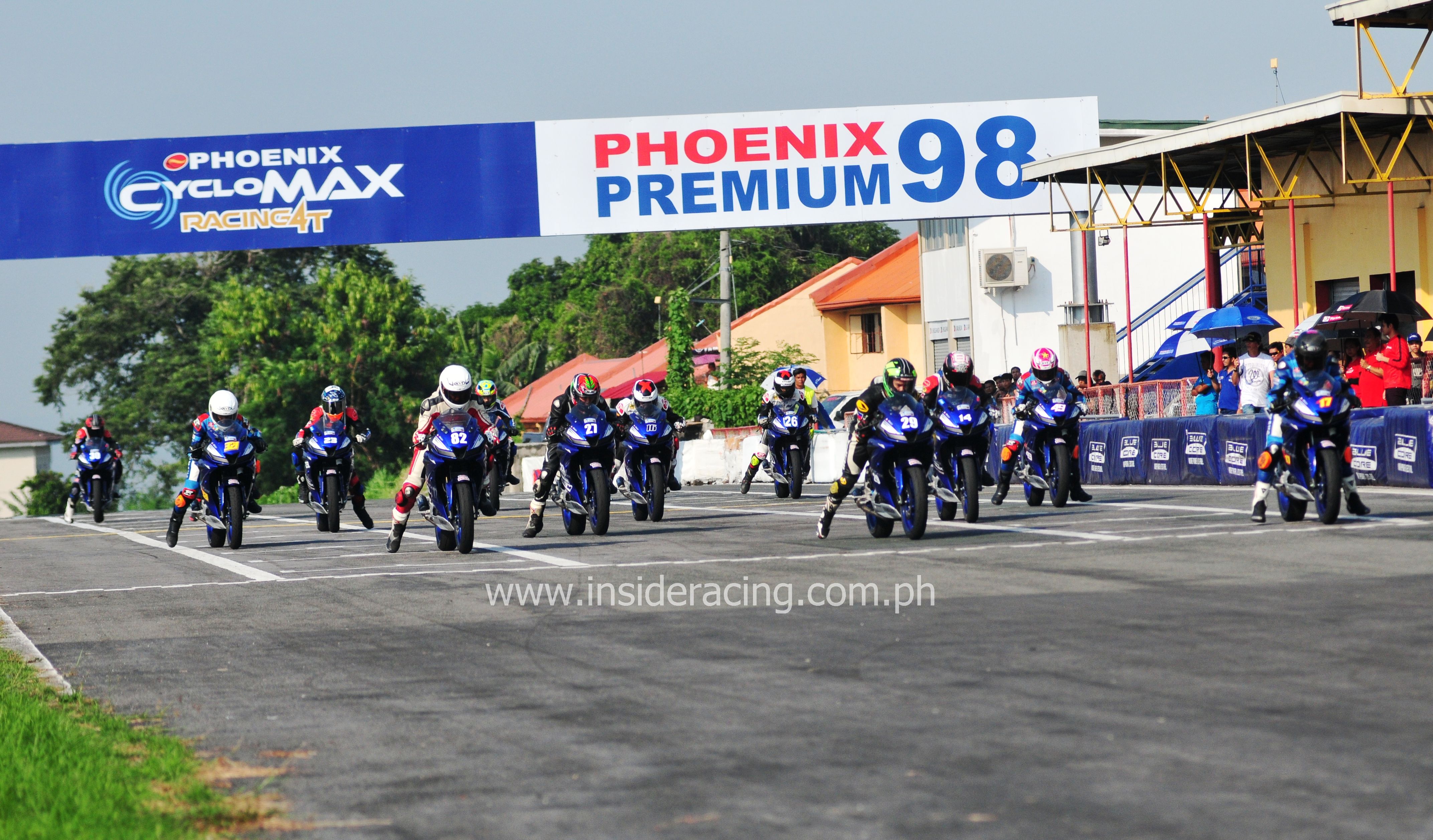 Fernando was leading the race when a red flag was waved as a rider crashed. At the restart, Fernando had a missed gear which gave him a bad start. Paz got the lead of the restarted race and held on to the first position until the checkered flag. Despite his misfortunes, Fernando managed to climb his way from fourth place to finish in second place. Just like in Round 1, Fernando got the best lap time again, this time it was 50.106s. Tracy Soyangco of EGV Racing Team finished third again.

After a DNF in Round 1, Rizaldy Canare of EGV Racing Team was able to finish the race this time as he was fourth to cross the finish line. 4S1M rider Herbert Lopez finished fifth, Paul Mark Doblada was sixth while James Mendez of Yamaha-Spec V was seventh. Vrei-ar Suba of Phoenix-Yamaha-KOSO-Faito and Romer Corbe of Yamaha-Spec V both crashed and did not finish the race.

4S1M-Yamaha rider Jeff Teopengco was 2 for 2 now as he was victorious in the MotoIR2 class again. RR Epsiritu and MacDon Dave Sande of Yamaha-Spec V joined him in the podium just like in the first round. Lady racers Jacq Buncio of TOTAL-YRS-Kojie San and Justinne Bethany Tolentino of Phoenix-Yamaha-KOSO-Faito finished fourth and fifth. Niel Jan Centeno of Phoenix-Yamaha-KOSO-Faito crashed which resulted into a DNF.
The MotoIR Championship is now on its sixth season and since its conception in 2012, the series continues to help the country's motorcycle racing industry by providing grand prix style race events that improves professionalism of teams and racers while at the same time treating race fans into exciting races. Some former MotoIR riders have now stepped up and have become champions in superbike racing.
For 2017, the series is presented by Yamaha and the new YZF-R15 is the motorcycle being used in the competition. The new YZF-R15 has sleeker design that embodies the purity of racing. It combines style and performance by reinventing overall efficiency through innovative technology.
The 2017 Shell Advance MotoIR Championship Presented by Yamaha is sanctioned by the Unified Sports and Racing Association for Motorcycles, Inc. (USRA). Round 2 was also held on June 18. Rounds 3 and 4 are on August 6 at the Clark International Speedway.