IR News: Royce-Suzuki 3S Shop in Cabanatuan, Nueva Ecija Opens
Date posted on November 10, 2016
Share this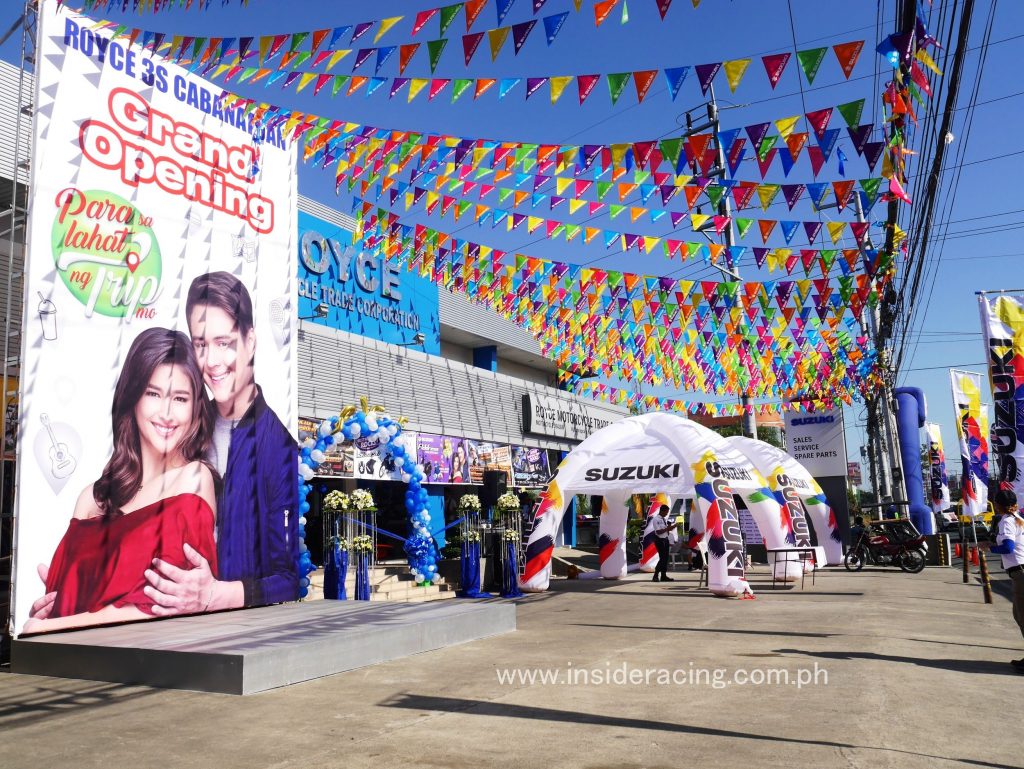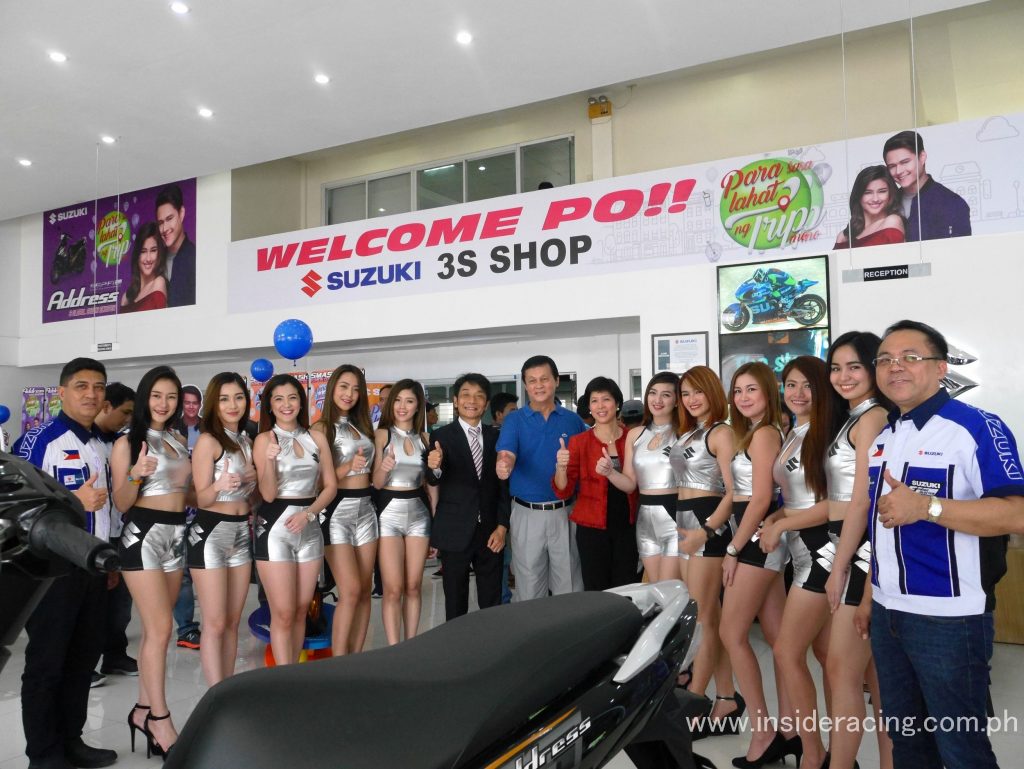 The Suzuki 3S Shop of the Royce Group of Companies successfully held its grand opening on November 8 in Cabanatuan City, Nueva Ecija. Suzuki Philippines was in full support of the event.
The grand opening started off with a motorcade of Suzuki riders followed by the blessing of the shop and a program. Activities at the event included a free service campaign, Gixxer test ride, dance contest, videoke challenge, games, raffles and stunt show. The first buyers of the shop availed discounts on cash purchases with low monthly amortization and interest rates and also received lots of gifts upon purchase of a Suzuki motorcycle. Adding fun to the grand opening was the beautiful Coleen Garcia who performed a song number.
Suzuki Philippines and the Royce Group of Companies are celebrating their 25 years of good partnership this 2016. The two have also opened a 3S shop in Santiago, Isabela in March and launched their renovated 10-year-old shop in Tuguegarao last September. Suzuki is the first brand of choice by the Royce Group of Companies when it started selling motorcycles in 1991. The Royce Group of Companies now has 7 trading arms – Royce Motorcycle Trade Corporation, Jan William, Don Philip, Volt Ivan, Volt Harold, Extreme Bikes and Kevin Henry. Through their 18 Suzuki Moto Centers and 4 3S Shops along with its long list of multi-brand shops, the Royce Group of Companies immensely distributes Suzuki motorcycles in Luzon.
In attendance at the grand opening were Suzuki Philippines' Mr. Hiroshi Suzuki (President), Mr. Norminio Mojica (Managing Director) and Mr. Jun Bulot (General Manager for Motorcycle Sales and Marketing) as well as the company's marketing personnel. Present for Royce Group were Mr. Antonio Chua Jr. (President), Ms. Mary Rose Gallo (Executive Vice President), Mr. Gilbert Tayao (Operations Manager), Mr. Tirso Franco Jr. (Area Manager) and Ms. Ana May Gabawan (Branch Head). Ms. Mary Rose Gallo even commended Suzuki Philippines and its President Mr. Hiroshi Suzuki who is the only one successful to convince Mr. Antonio Chua Jr. to make Royce's shop in Cabanatuan a Suzuki 3S shop. 3S means Sales, Spare Parts and Service.
Presenting a one stop-shop experience and a complete service that provides customers the true meaning of Suzuki's Way of Life, Suzuki 3S shops offer the exclusive line-up of Suzuki motorcycles and has modernized motorcycle repair facilities, genuine spare parts, outstanding after sales support, professional mechanics and sales personnel that are ready to lend a hand. It boasts of technologically-advanced display modules inspired by its signature Japanese innovation and the physical elements of the store speak about Suzuki's sophisticated brand image and advanced technology. Suzuki 3S shops present a high-class atmosphere and the basic design concept is based on the colors white, blue, silver and black. The showroom has a wide open space wherein visitors can watch their motorcycles being serviced in the shop through glass partitions.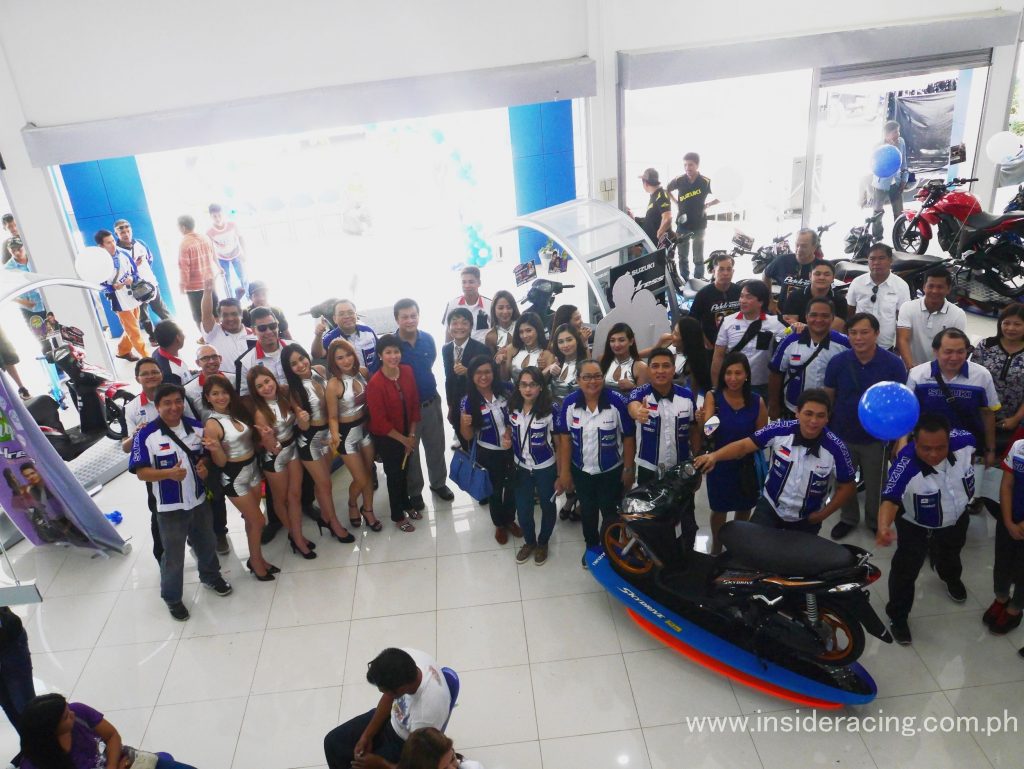 Just like other Suzuki 3S shops, the Royce Suzuki 3S shop located in Brgy. H. Concepcion, Maharlika Hi-way, Cabanatuan City, Nueva Ecija offers the full lineup of Suzuki motorcycles including the newly launched Smash underbone in fashion colors, global scooter Address with its new and fresh look, the Gixxer sportbike, the Raider R150 carb model with blue lens headlight, updated decals and new matte black premium edition, the affordable fuel injected Raider J 115 Fi and Shooter 115 Fi underbones, the stunning and powerful scooter Skydrive 125 and the AX4 and GD110 business models. The shop also has spare parts, accessories and Suzuki apparel and is adorned with Suzuki Philippines' latest campaign – "Suzuki Para sa Lahat ng Trip" mo featuring popular love team Enrique Gil and Liza Soberano.
For more information and updates on Suzuki motorcycles, events and activities of Suzuki Philippines, check out www.suzuki.com.ph and www.facebook.com/SuzukiMotorcyclesPhilippines.