IR News: Sablaya Tops Super Suzuki Raider Carb Race in Carmona
Date posted on May 25, 2018
Share this
Not getting the pole position was not a problem for young rider Jakob Sablaya who went on to win the Super Suzuki Raider Carb 10-lap race at the Carmona Race Track during the opening round of the Shell Advance Super Series Nationwide Championships.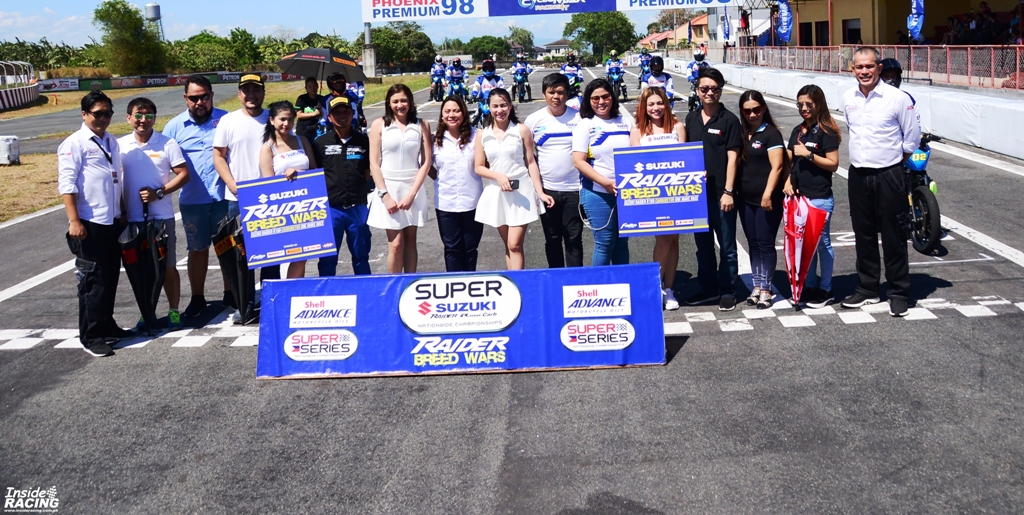 Sablaya started second at the grid but remarkably took the lead in a short while after their takeoff. The young racer topped the race and had a 3.450s margin of victory over Mark Djereck Ondillo of Team Suzuki-VMan who started in pole position.  Ondillo placed second in the race while Wyner Blente finished third. Aside from winning the race, Sablaya was the rider who got the 52.123s best lap time of the race.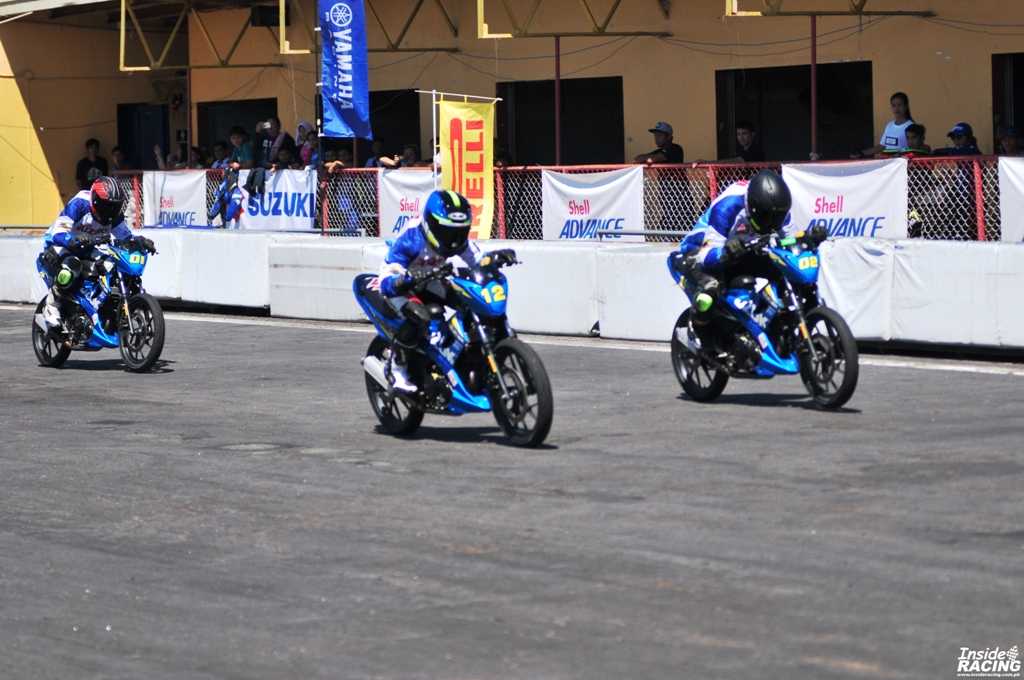 Carlo Calderon finished fourth followed by William Letada, Mark Jason delos Reyes, Jerick Alison Albano, Joseph Toledo, Keith Daniel Lopez, Aries de Leon, and Mark Ivan Canonigo. Gilbert Enriquez ended up at 12th place. Dan Carlo Alvarado of Team Suzuki-VMan was not able to finish the race and was out after two laps.
The Suzuki Raider Carb class is one of the two categories of the Suzuki Raider Breed Wars which was well participated by racers at the opening of the Super Series last May 13. The Suzuki Raider Breed Wars is for Novice and Beginner riders. Suzuki Raider race bikes are provided by Suzuki Philippines.
The next round of the Super Series is on May 27 in Sasa, Davao which will be held together with The Racing Line's RUGP.  The Super Series is supported by Shell Advance, Suzuki Philippines, Yamaha Motor Philippines, FDR Tires and Pirelli Tires. It is sanctioned by the Unified Sports and Racing Association for Motorcycles, Inc. (USRA). The opening round of the 2018 Super Series is also supported by KOBY PH.