IR News: SMDI Opens Suzuki 3S Shop in Kalibo, Aklan
Date posted on January 24, 2017
Share this
Solid Motorcycle Distributors, Inc. (SMDI), one of the biggest distributors of Suzuki motorcycles in Visayas, inaugurated its Suzuki 3S Shop in Kalibo, Aklan. The opening was held on January 22, 2017 and SMDI and Suzuki Philippines prepared many activities during the event.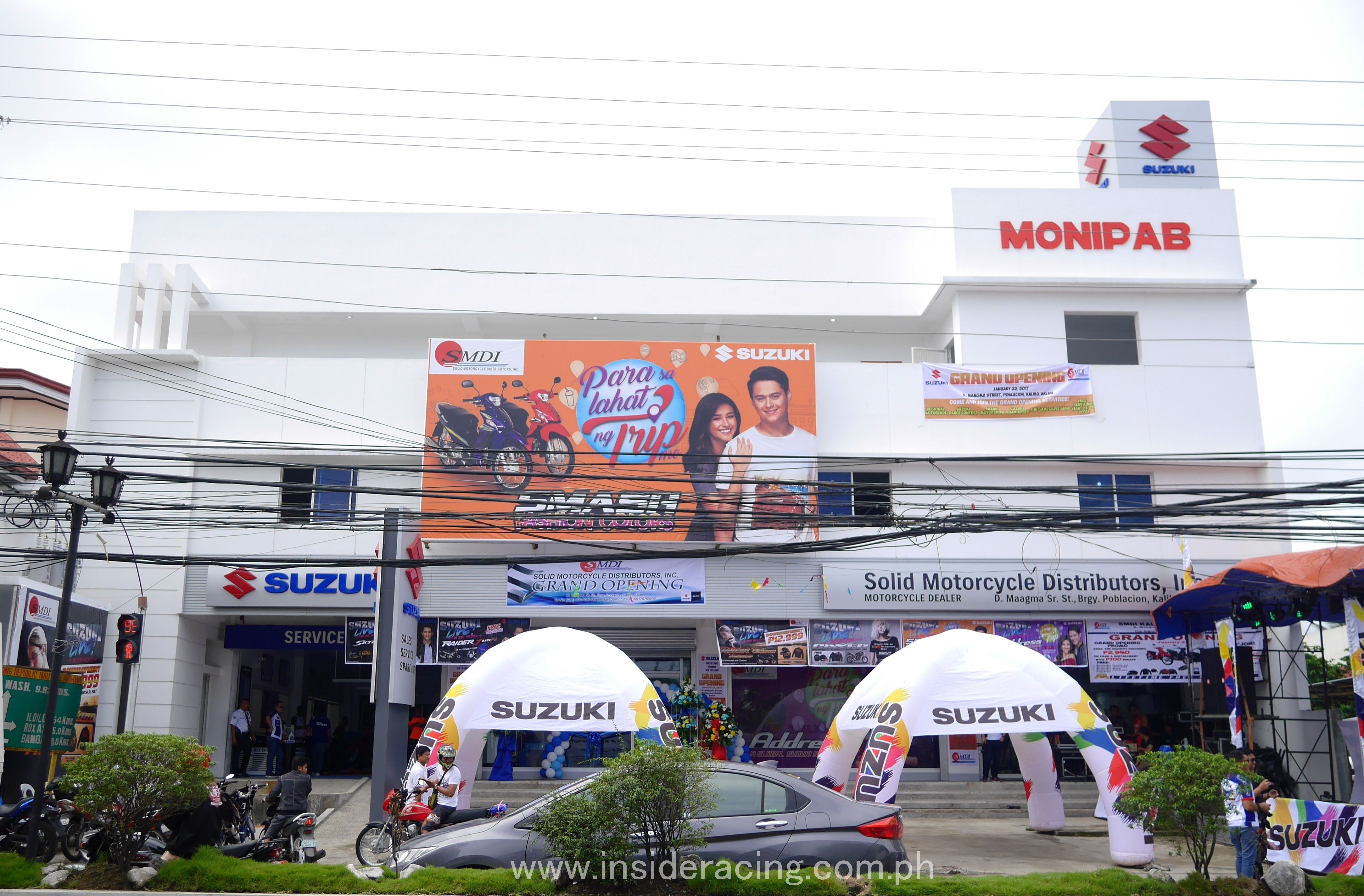 In attendance at the opening ceremony were Suzuki Philippines' President Mr. Hiroshi Suzuki, General Manager for Motorcycle Sales and Marketing Mr. Jun Bulot, Visayas Regional Sales Manager Mr. Bong Pascual and Team Suzuki. SMDI President Mr. Pablo Chu graced the event as well as a number of guests including former Supreme Court Chief Justice Mr. Reynato Puno, Kalibo Mayor William Lachica and other prominent people.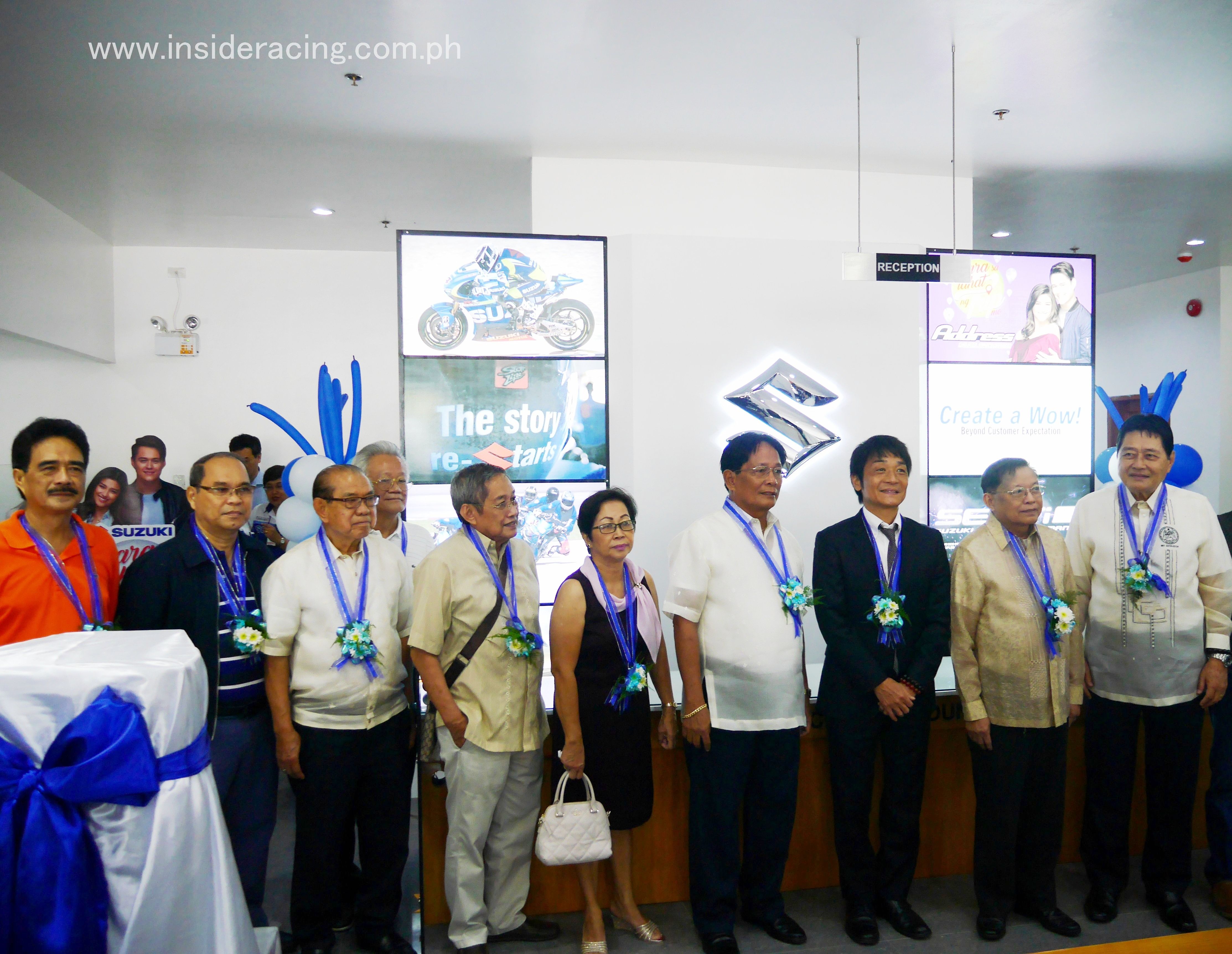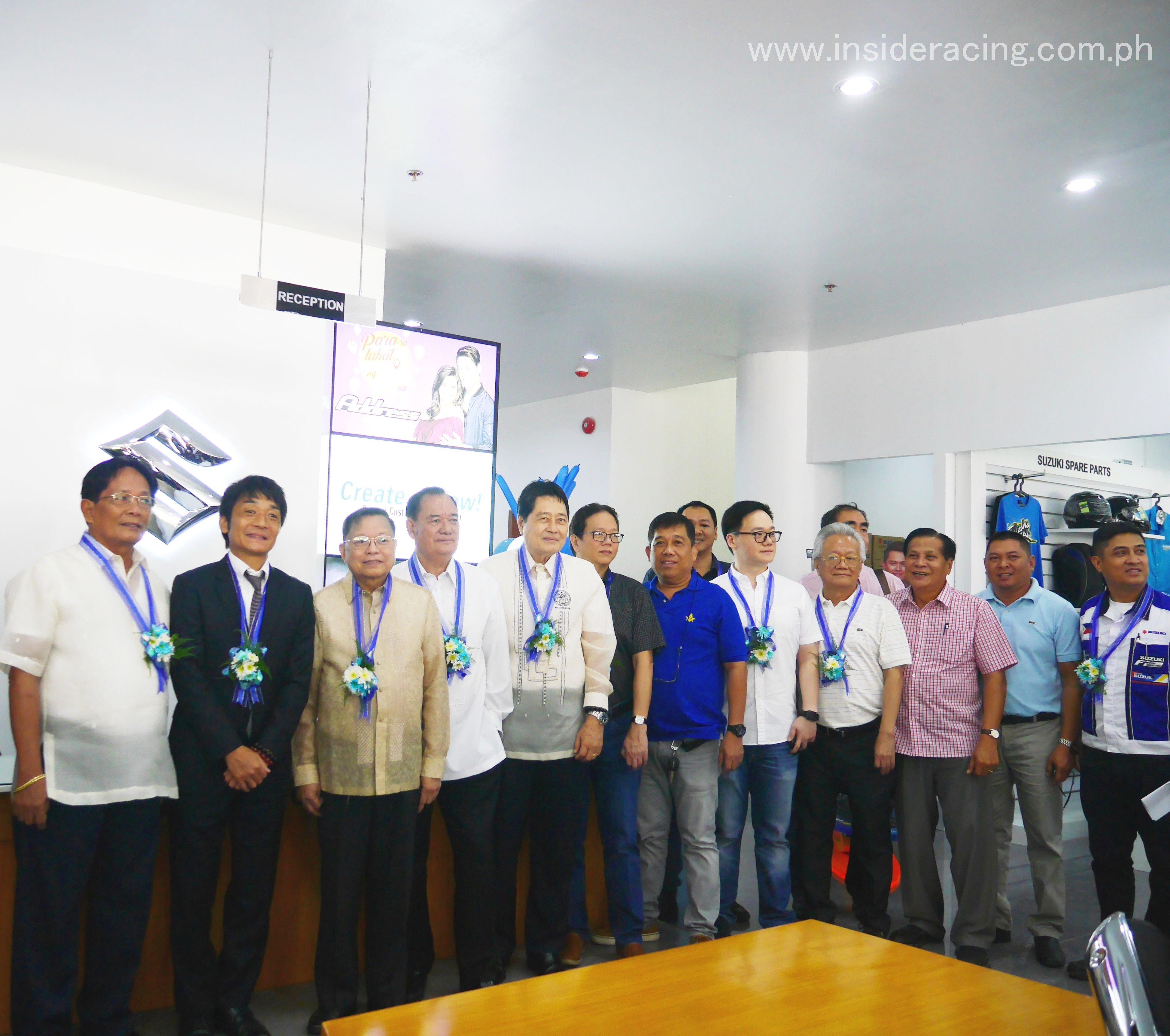 A grand motorcade of SMDI employees and Suzuki riders was held at the opening day. Other activities were a dance contest, games and bike show competition. First customers of the store received many freebies. Celebrity guest Roxy B. performed to the delight of the crowd. The event was capped by a live band performance. The next day a free service campaign for Suzuki motorcycle owners was held.
The good partnership of Suzuki Philippines and SMDI started way back in 1986. SMDI has chosen Suzuki as one its products when the company decided to venture into motorcycle dealership. SMDI now has 7 Suzuki 3S shops which are located in Cebu, Iloilo, Roxas, Dumaguete and Kalibo as well as a list of Suzuki Moto Centers and multi-brand shops.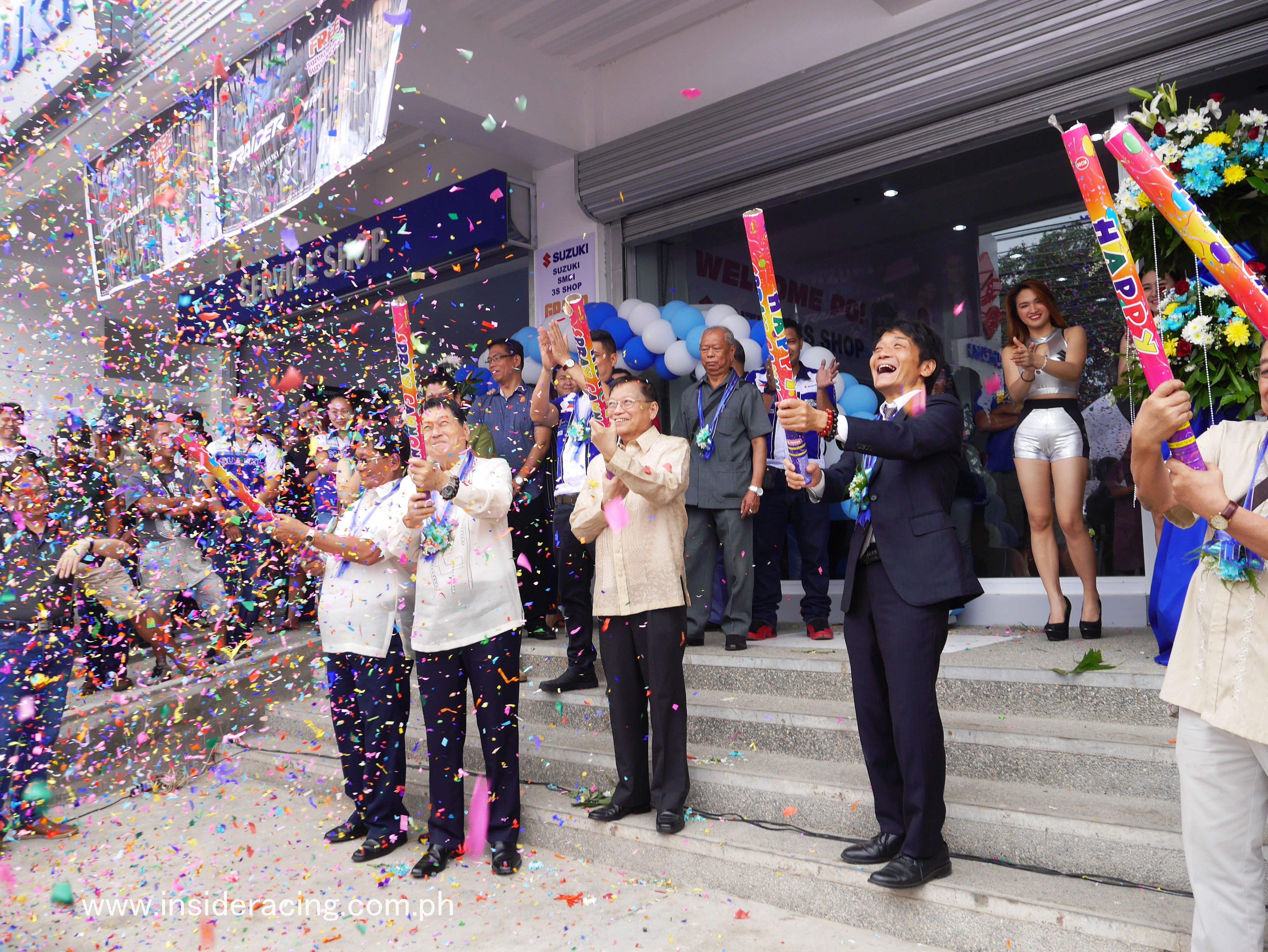 The newly opened Suzuki 3S shop in Kalibo has a total area of 353.74 square meters and is located at D. Maagma St., Brgy. Poblacion, Kalibo, Aklan. It is considered as the biggest motorcycle store in Kalibo.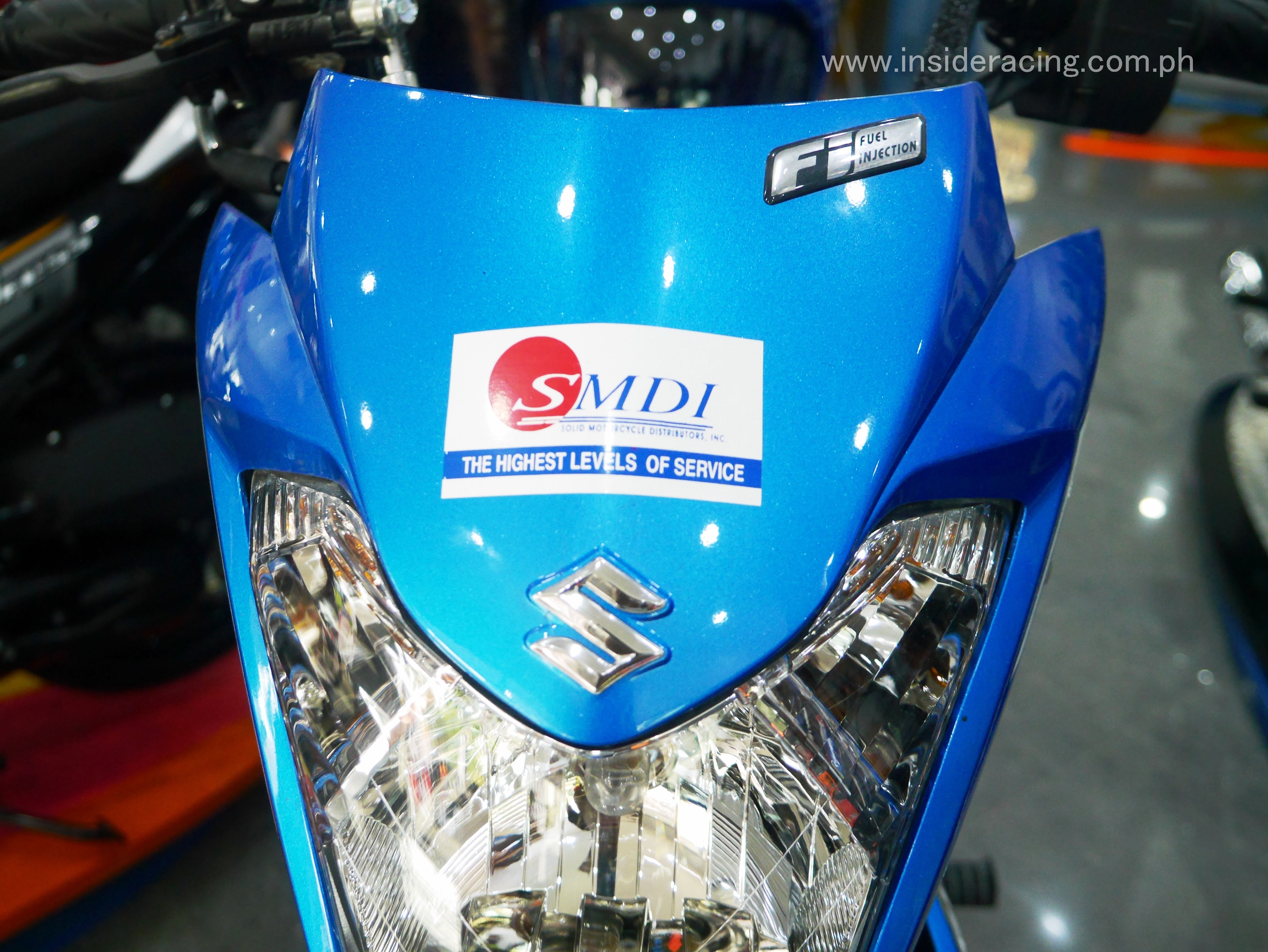 3S in Suzuki 3S shops means Sales, Spare Parts and Service. Suzuki 3S shops have modernized facilities, sales personnel always ready to lend a hand and professional mechanics. The full lineup of Suzuki motorcycles, service and genuine spare parts are provided by Suzuki 3S shops which have wide showrooms and high class atmosphere and emanates Suzuki's innovation, sophisticated brand image and advanced technology.