IR News: Sobretodo and Borbon battled for the lead in SAC Race 1
Date posted on December 3, 2016
Share this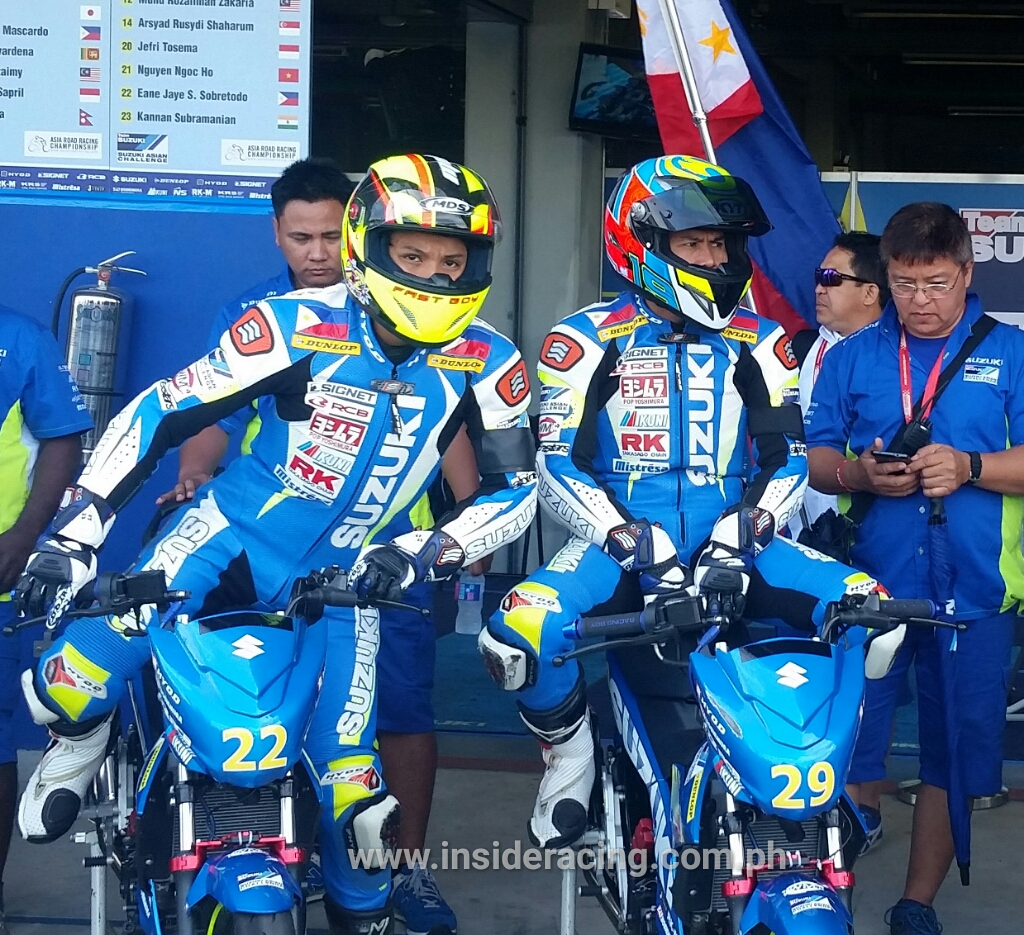 Buriram,Thailand – The final corner of the last lap in Race 1 of  2016 Suzuki Asian Challenge (SAC) deprived the Filipinos an almost 1-2 finish by Team Suzuki Pilipinas.
Going into the last hundred meters before the last corner, Mario Borbon Jr. and Eane Jay Sobretodo were exchanging the lead before they were outbraked by the following pack that dropped them down to 5th and 7th at the finish line.
Earlier in the exciting race, both Sobretodo and Borbon managed to hold on to the lead on separate occassions in front of the chasing pack led by race winner Jefri Tosema of Indonesia.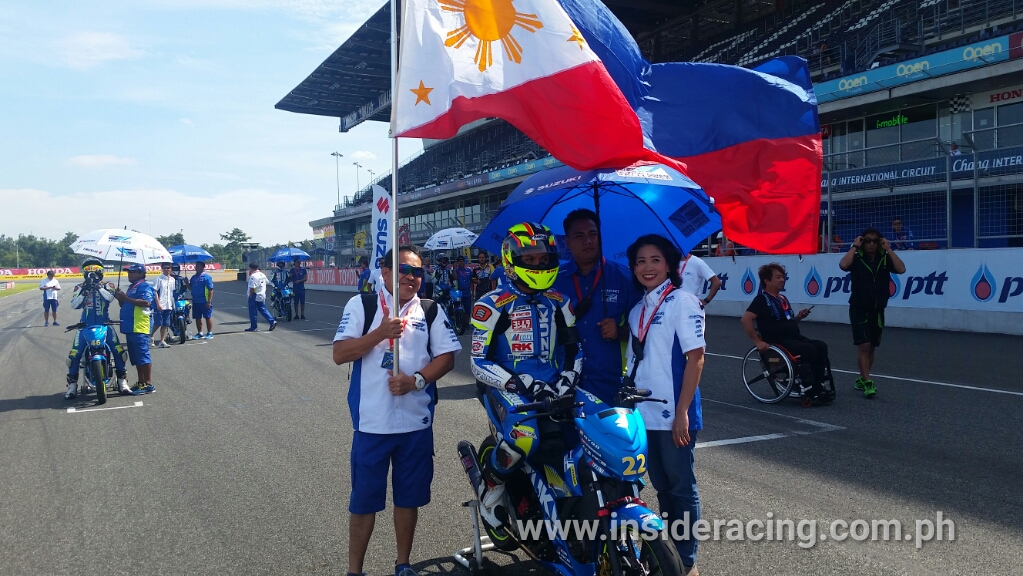 Sobretodo led first after three laps of the 7 lap race and managed to hold on to it for a couple of laps before he collided in the last corner with a other rider and fell back to 9th place with two laps to go.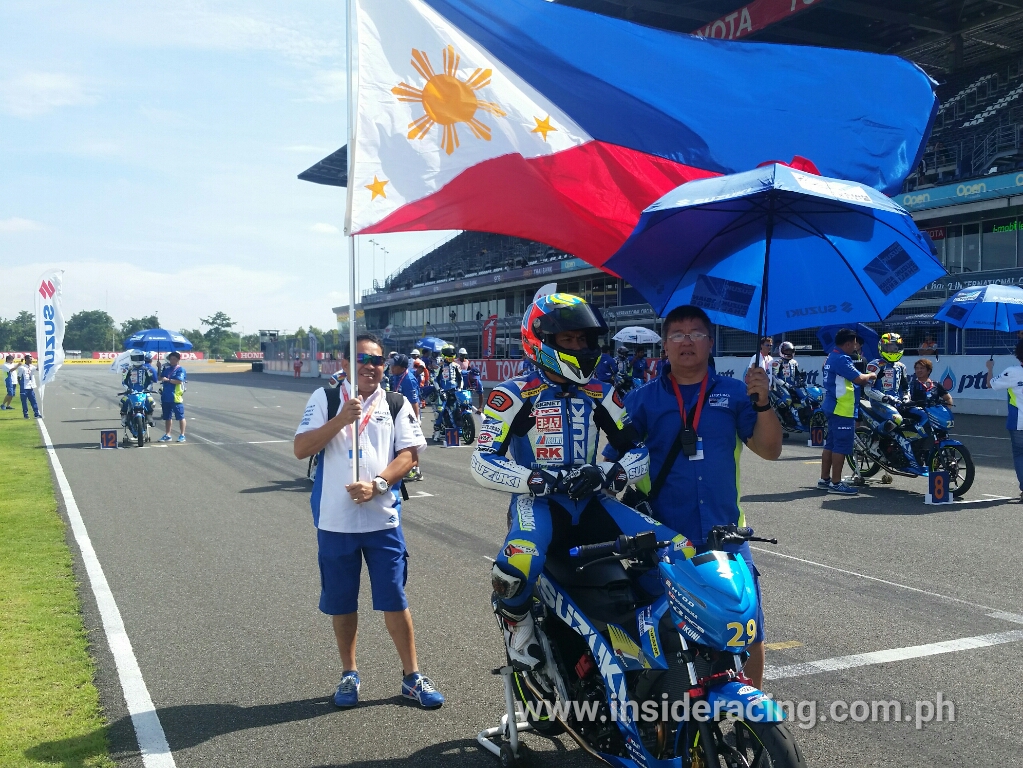 Borbon out of nowhere then took over the lead to the cheers and amazement of everybody in the SAC paddock! Borbon started 6th and was steadily keeping pace moving up the pack lap after lap. By the time Sobrerodo's incident happened he was well placed in 4th to take the lead after a few corners.
Then surprinsingly, Sobretodo was back in the lead with a lap to go with Borbon still close to the lead. With just a lap to go Team Suzuki Pilipinas looked strong and.seemingly  on course to repeat their Suzuka result.
Sadly, it was not meant to be and the team mates were wide on the racing line going into the last lap and a train of riders dived bomb them on the inside. "After  the first ridet passed us we had no way to get back in line," said Sobretodo.
     Still, it was a proud moment for the Team Suzuki Pilipinas. The two riders promised to be more mindful of their race lines going into the last corner if ever they arrive at the same situation again in Race 2 tomorrow.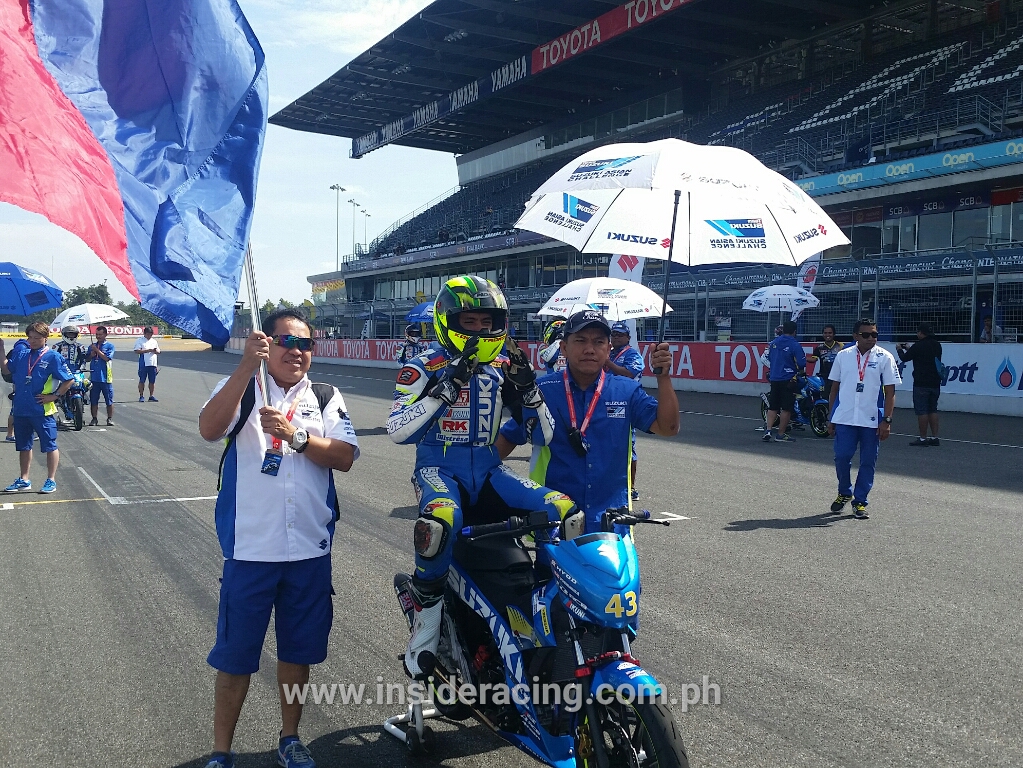 Meanwhile, April King Mascardo had a quiet race to 9th place. He maintained his qualifying position and was never able to get in touch with the lead pack. A sad Mascaedo admitted that he can do nothing to stay in front but vows to comeback stronger for Race 2.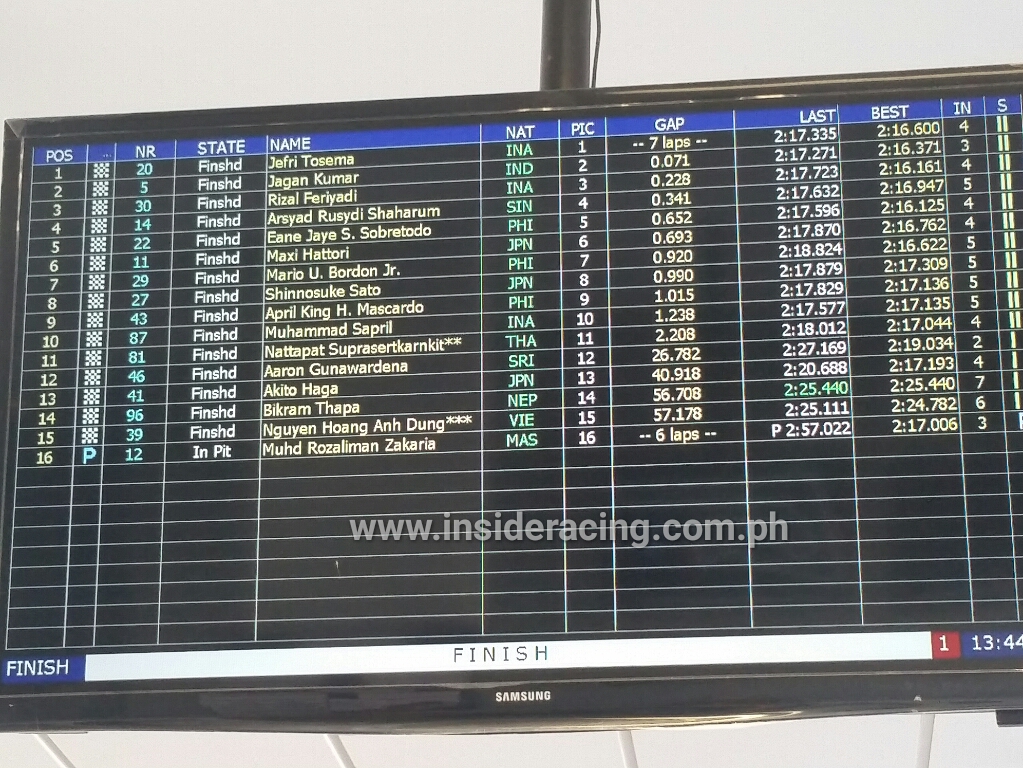 With a race to go in the SAC championships, Indonesia's Jefri Tosema at 152 pts has a healthy 32pts points lead over countryman Muhammad Sapril . The highest Filipino is Sobretodo in 4th with 105 pts followed by Mascardo in 5th with 97 pts. Borbon still lies in 7th overall with 79 pts.
The last race of the 2016 SAC will be tommorow at 12:15pm Thai Time.