IR News: Soyangco Shows Expertise in Underbone Racing
Date posted on October 20, 2017
Share this
JVT, Yamaha-Spec V, Motocorsa and 4S1M-BRT-Yamaha racing teams clashed in the Super Underbone race last October 8.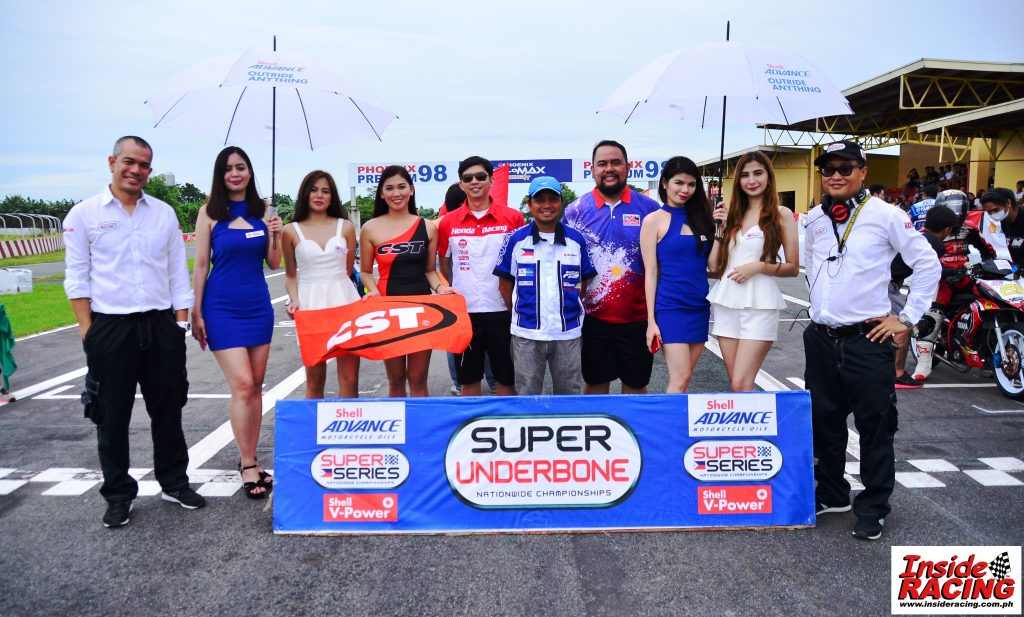 John Emerson Inguito who now races for 4S1M-BRT-Yamaha got the pole position and holeshot of the 12-lap race. He began to pull away in the third lap but after two laps, he experienced bike problems and JVT riders overtook him.
Tracy Soyangco of JVT took the lead followed by teammate Gian Carlo Mauricio.  At third position and chasing Mauricio was Romer Corbe of Yamaha-Spec V. Before that, Corbe managed to get to the  second position.
At the last lap, Corbe successfully snatched the second position from Mauricio but the JVT rider from Binangonan, Rizal managed to get it back.
Soyangco from Pulilan, Bulacan went on to win the race. Mauricio finished second while Corbe placed third. Masato Fernando also of Yamaha-Spec V finished fourth followed by JVT's Niño Fabian. Alberto Teodosio of Motocorsa, the only beginner rider in the race, finished sixth. Inguito still managed to finish the race in seventh place while James Mendez of Yamaha-Spec V ended up at eighth place.
Fernando might not have stepped on the podium in this round but he is still the leader of the Super Underbone point standings as the Super Series heads to the Cebu Kartzone this October 22 for its eighth and final round this year.
The Super Underbone class is part of the Shell Advance Super Series Nationwide Championships Fueled by Shell V-Power. The Super Series which is now on its second year is supported by Shell Advance, Shell V-Power, Honda Philippines, Suzuki Philippines, FDR Tires, IRC Tires and CST Tires. It is sanctioned by the Unified Sports and Racing Association for Motorcycles, Inc. (USRA) and organized by InsideRACING and The Racing Line.
Full report on InsideRACING Magazine's Volume 15 Number 10 issue.