IR News: Super Honda Race in Cavite Ends with an Awesome Photo Finish
Date posted on October 20, 2017
Share this
A thrilling Super Honda race was witnessed at the Carmona Race Track last October 8. 11 riders battled in a 10-lap race.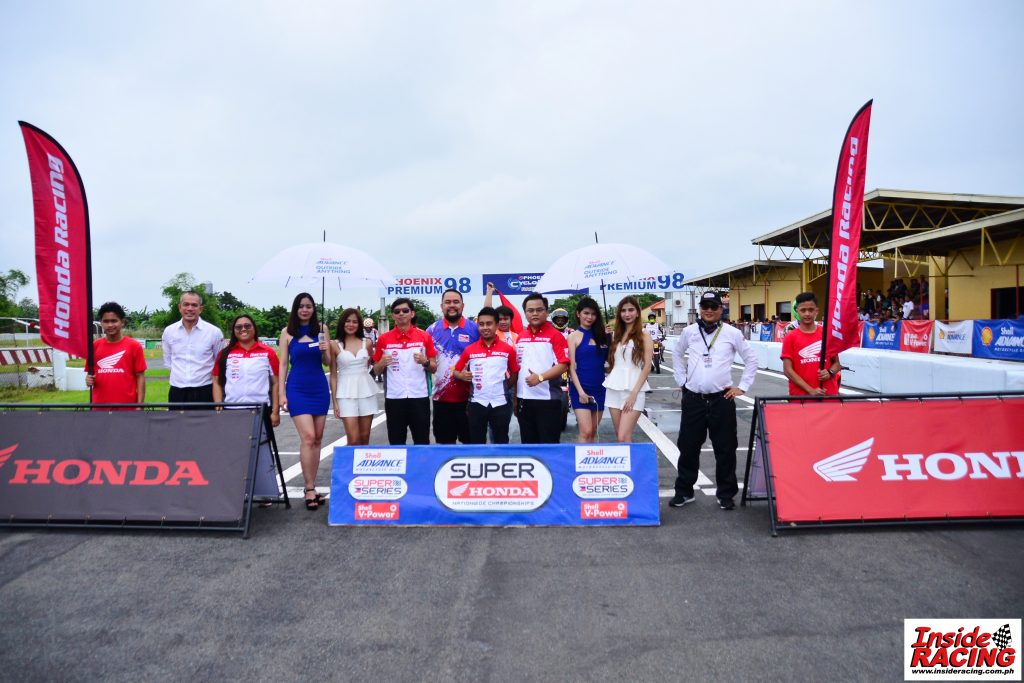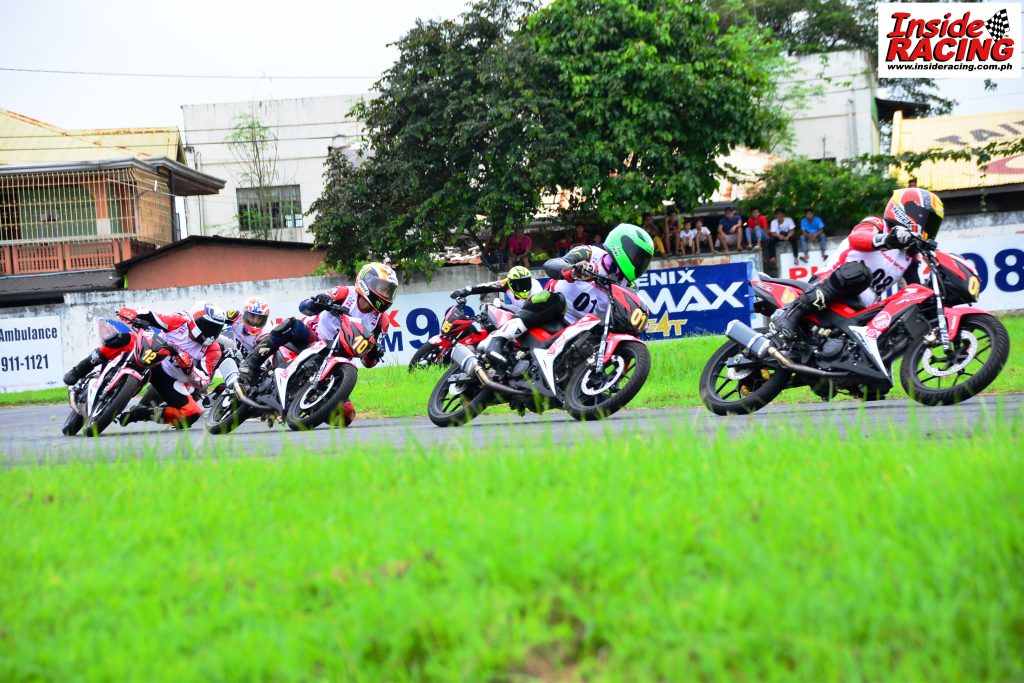 Josh Tan took the early lead. Clifford Bacus of FaderN'Sun racing team got in front after some laps followed by Dustin Esguerra and JVT's Gian Carlo Mauricio. Esguerra was overtaken by Mauricio and the JVT rider then went on to chase Bacus. Mauricio was able to get the lead but after doing so, Esguerra overtakes both him and Bacus to the delight and amazement of the crowd.
The three were tight up until the checkered flag which resulted into a remarkable photo finish. It was Clifford Bacus who won the exciting race with only a 0.031s margin of victory over second placer Esguerra and 0.208s over third placer Mauricio.
Tan finished fourth followed by Sean Barcial, Wyner Blente, Leeandro Paredes and Sylvester Ramirez who travelled all the way from Cebu. Erika Ondillo, the only female rider in the race, finished ninth. Janjan Oseo placed tenth while James Barcial ended up at 11th place.
Esguerra who hails from Taytay, Rizal, leads the Super Honda overall point standings going to the final round this October 22 at the Cebu Kartzone. The Super Honda category is battled by riders on board Honda RS150 motorcycles provided by Honda Philippines.
The Super Honda category is part of the Shell Advance Super Series Nationwide Championships Fueled by Shell V-Power. The Super Series which is now on its second year is supported by Shell Advance, Shell V-Power, Honda Philippines, Suzuki Philippines, FDR Tires, IRC Tires and CST Tires. It is sanctioned by the Unified Sports and Racing Association for Motorcycles, Inc. (USRA) and organized by InsideRACING and The Racing Line.
Full report on InsideRACING Magazine's Volume 15 Number 10 issue.