IR News: Suzuki Philippines in Partnership with Motorjoy Helps School in Padada Again
Date posted on September 24, 2018
Share this
The inauguration of a motorcycle workshop classroom and turnover of tools to the Maria Cleta R. delos Cientos National High School in Piape, Padada, Davao del Sur was held on September 21. The said charity event was courtesy of Motorjoy in cooperation with its partner manufacturers, one of which is Suzuki Philippines. Motorjoy is the operating arm of motorcycle dealer Motortrade in Mindanao.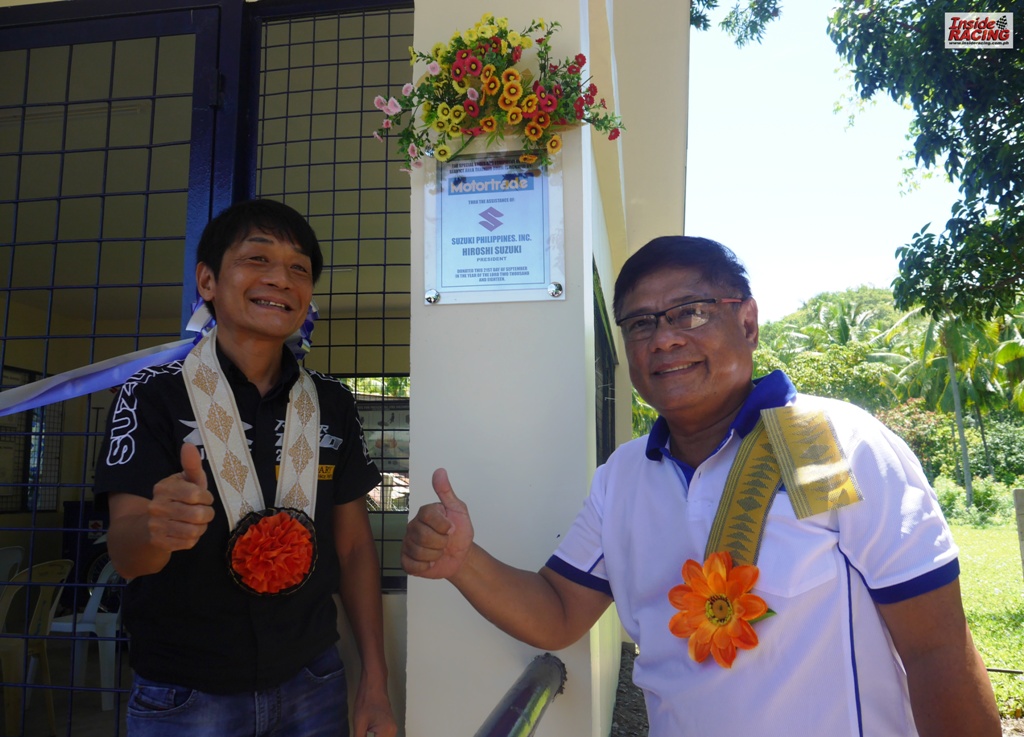 In attendance at the inauguration and turnover ceremony was Suzuki Philippines' President Mr. Hiroshi Suzuki and Regional Sales Manager for Mindanao Mr. Joel Martin, while for Motorjoy, present was Executive Vice President Mr. Romeo Noro. Also gracing the event were representatives from the Department of Education, the local government of Padada, Motorjoy's partner motorcycle manufacturers, and the Rotary Club of North Davao. The school's head Ms. Elizabeth Solano, the students, their parents and teachers joyously witnessed the inauguration and turnover ceremony.
Suzuki donated 1 lifter, 1 set of tool caddy, 1 set of basic tools, 1 set of special tools, 1 Raider J Fi engine, 1 Suzuki Smash unit and 10 basic tools to be used in the motorcycle workshop classroom. There was also free service and free 24 liters of oil for the first 24 Suzuki motorcycle owners who came to the school.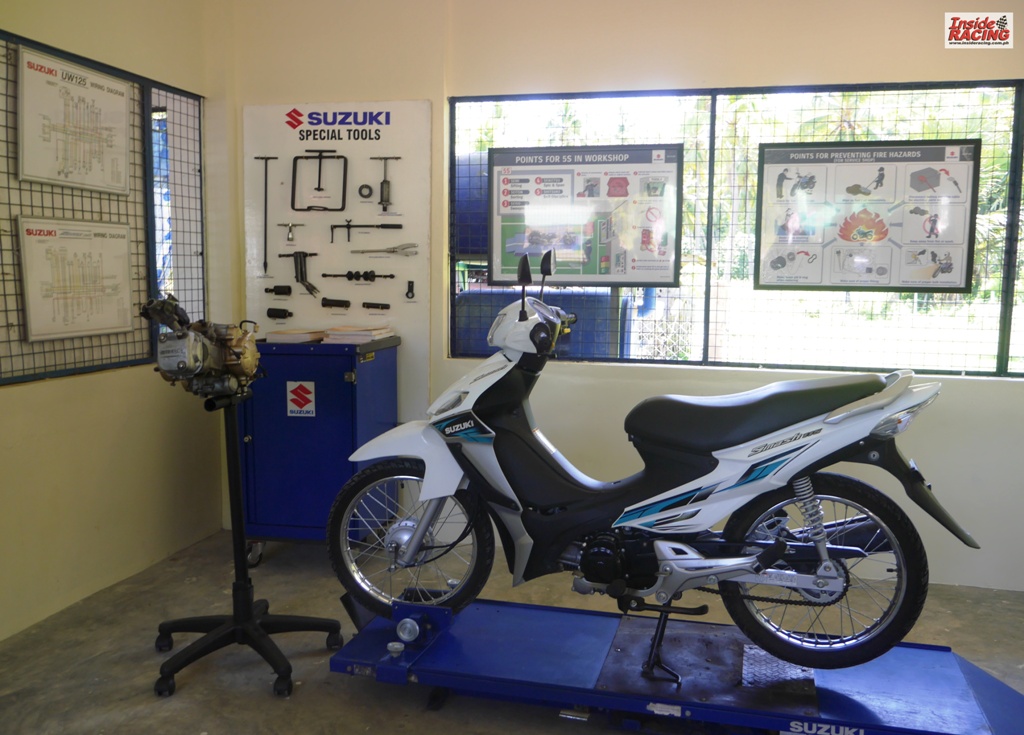 The workshop classroom facility was donated by Kawasaki Motor Philippines.
Two years ago, Motorjoy and its partner motorcycle manufacturers including Suzuki and the Rotary Club of North Davao also donated school facilities and supplies to the Maria Cleta R. delos Cientos National High School.
Activities like this are part of SHARE (Suzuki Helps, Aids and Rebuilds), manifesting the commitment of the manufacturer to not just provide quality motorcycles but also help the community.