IR News: Suzuki-Wheeltek Biketoberfest Kicks Off in Cabanatuan
Date posted on October 23, 2018
Share this
Motorcycle dealer Wheeltek and manufacturer Suzuki Philippines always come up with activities and events for motorcycle enthusiasts and owners and recently, they conducted the first ever Suzuki-Wheeltek Biketoberfest. The event took place on October 20 at Freedom Park in Cabanatuan, Nueva Ecija.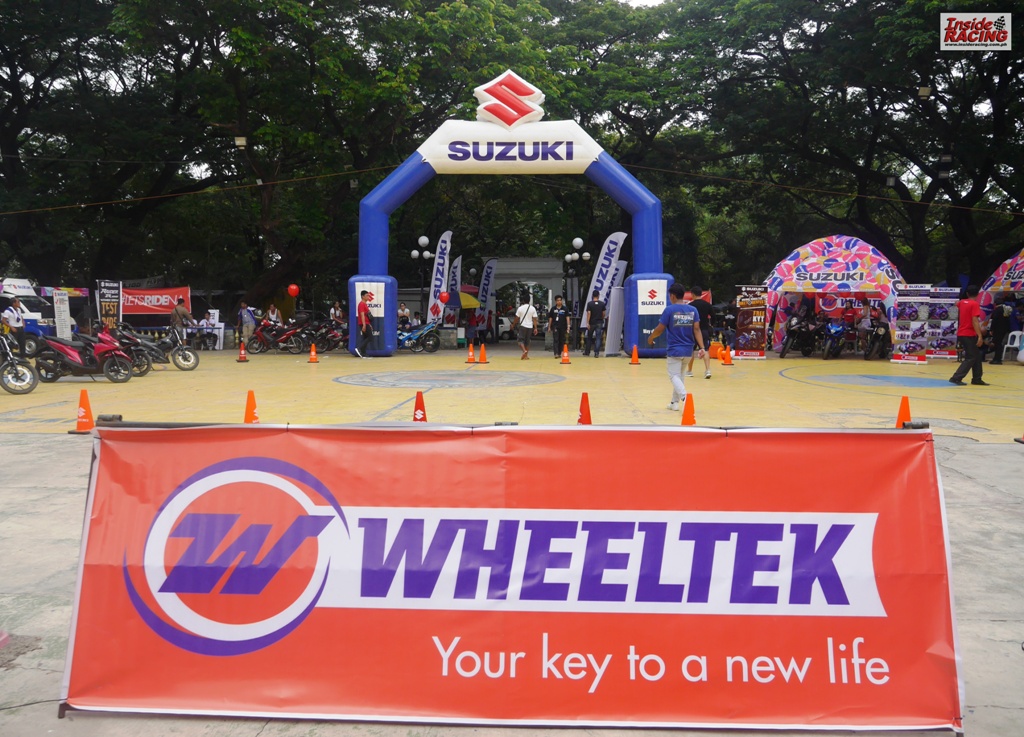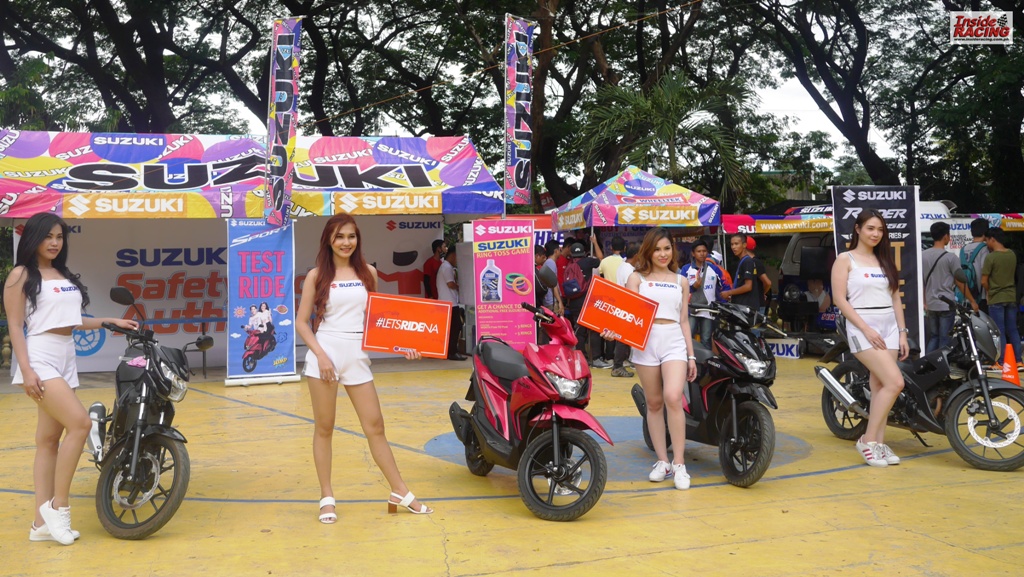 Activities at the first Suzuki-Wheeltek Biketoberfest were motorcade by Suzuki club riders from Nueva Ecija such as TNER150, NERC, RWC and SCNE, stunt show, safety riding lesson courtesy of Suzuki Philippines' Safety Riding Authority Mr. Noel Villapando, test rides, Suzuki motorcycle display and selling, free service, games, motor show, meet and greet with Philippine Superbike lady champ rider Jacq Buncio and battle of the bands. October 20 was also the last day of Wheeltek's 3-day sale wherein they offered as low as Php 1,888 down payment in select motorcycles. Promos and great deals were also offered at the event.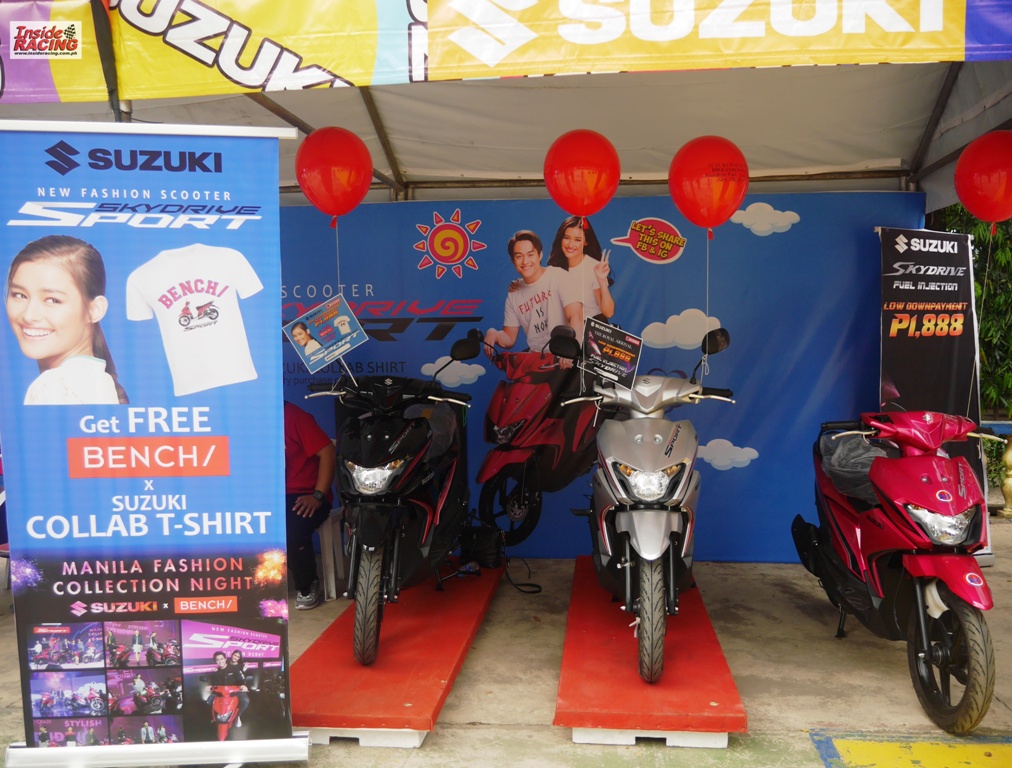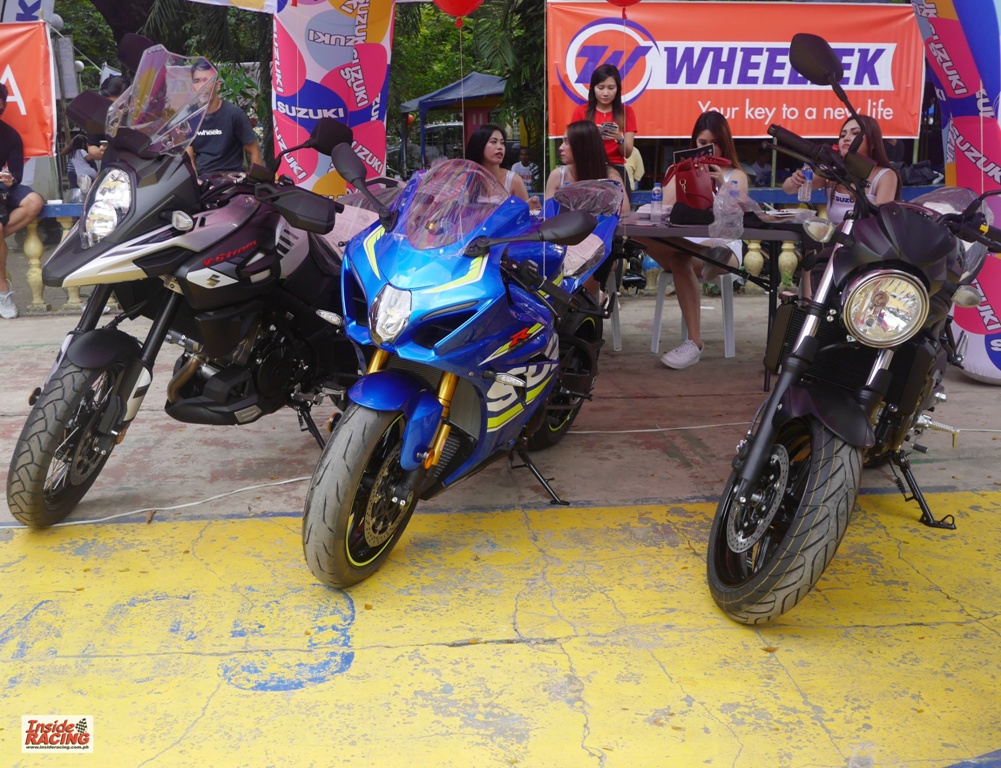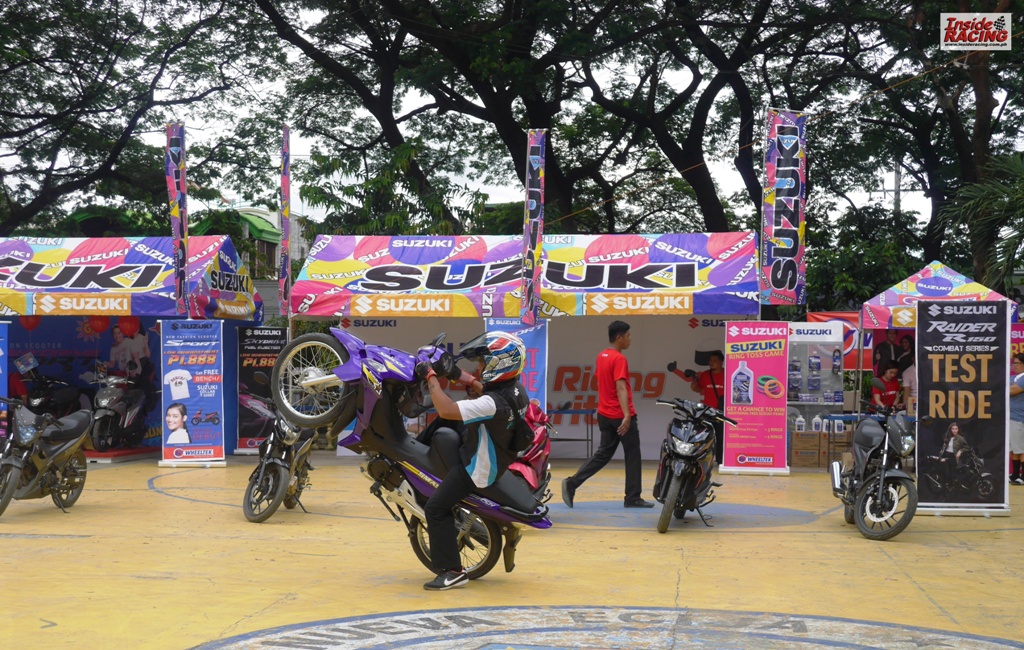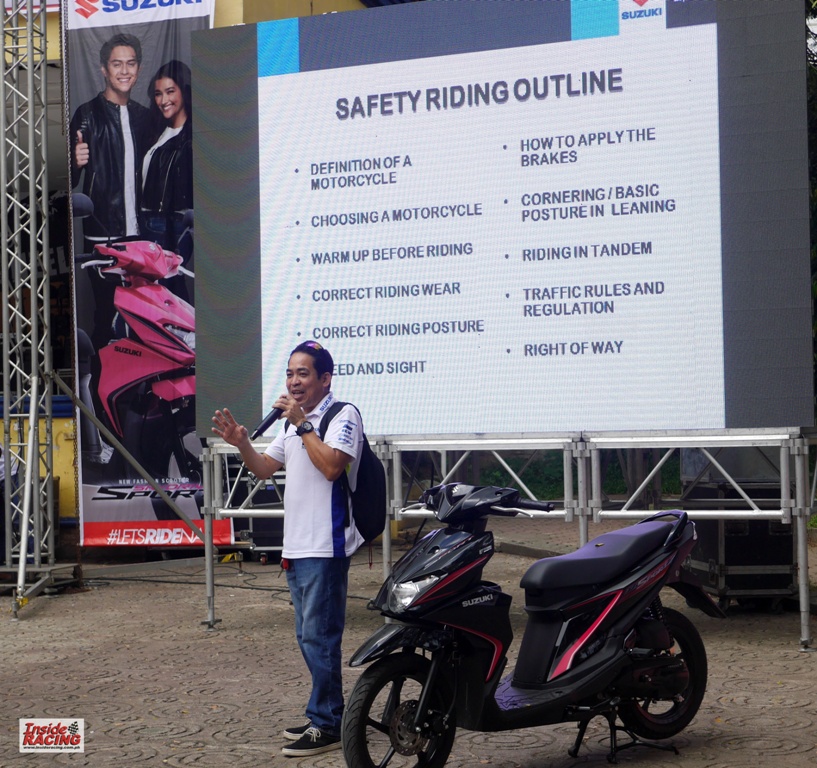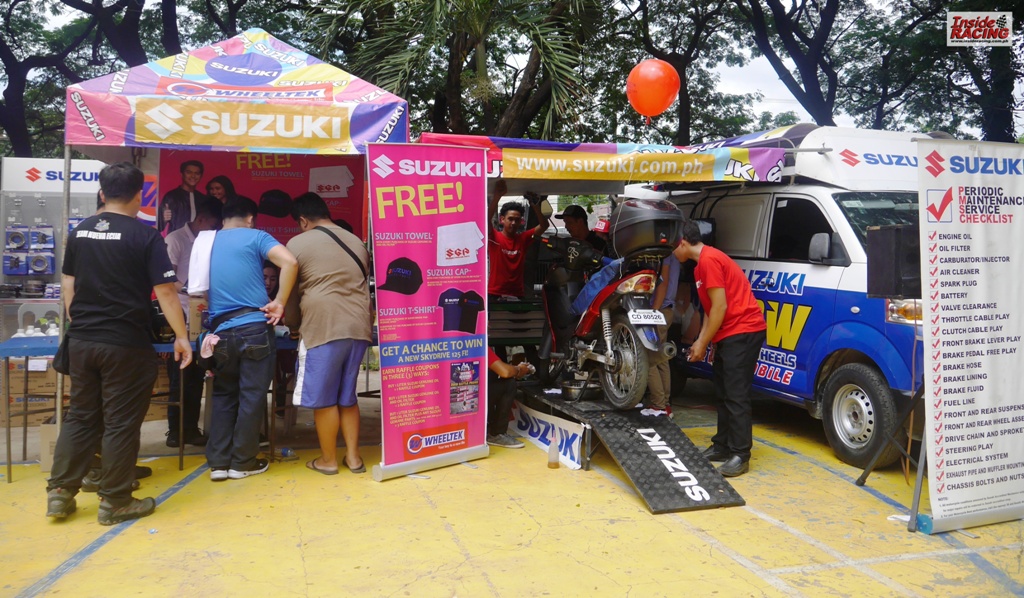 Awesome Suzuki motorcycles featured in the motor show were of course an attraction at the event, showing the creativity and talent of motorcycle modification enthusiasts. The entries were all stunning but in the end three were awarded as winners and these were the modified bikes of Mr. Aizon Ortiz (champion), Mr. Pado De Leon (1st runner-up) and Mr. Bobby Sagat (2nd runner-up.) For more photos of the motor show, check out https://www.facebook.com/InsideRACINGMagazineOfficialPage/posts/2073979585978437?__tn__=C-R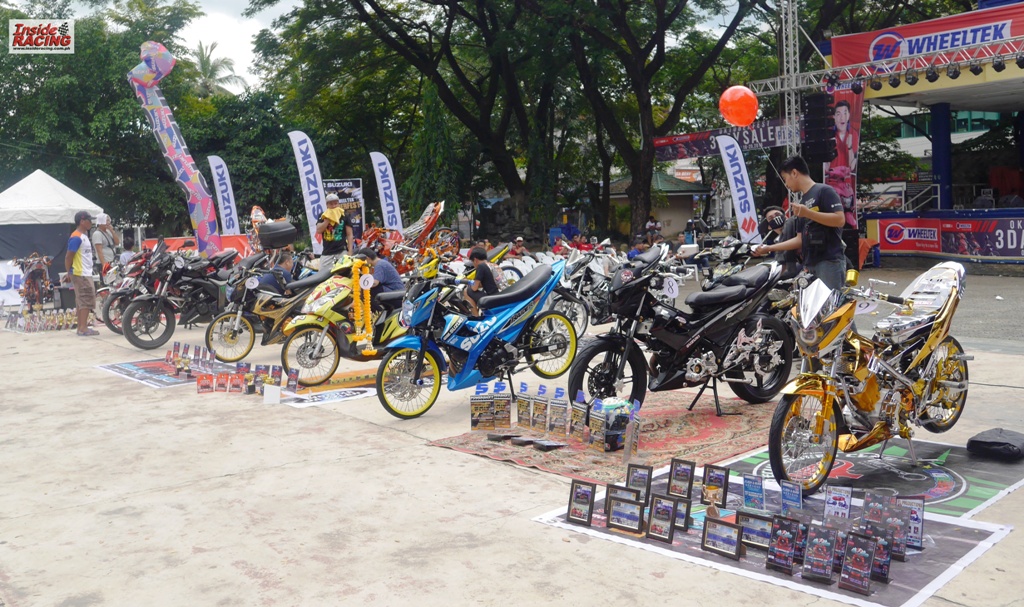 The meet and greet of lady rider Jacq Buncio was held in the afternoon. Jacq was the sister of the legendary racer Maico Buncio and this year, she raced for the Wheeltek-Suzuki racing team and won the overall championship title of the Philippine Superbike Championships' National Rookie class as well as the  overall first runner-up in the Heavyweight A category of the Pirelli Cup using the Suzuki GSX-R1000R. Free shirts were given by Jacq to the riders and her fans which she also signed together with other items. For more photos of Jacq Buncio's meet and greet, check out https://www.facebook.com/InsideRACINGMagazineOfficialPage/posts/2072676412775421?__tn__=C-R
Come nighttime, several bands rocked the Freedom Park with their distinctive sounds and style. The band WE was held as the champion of the battle of the bands while Trianggulo bagged the 1st runner-up award and Isla Berde was the 2nd runner-up. Special awards were also given and these were Best Vocalist (Temple of Messiah), Best Drummer (WE), Best Bassist and Best Guitarist (Anniphilus). Guest bands who performed were Nueva Ecija's pride Malicmata and Whitewalkers  from Quezon City.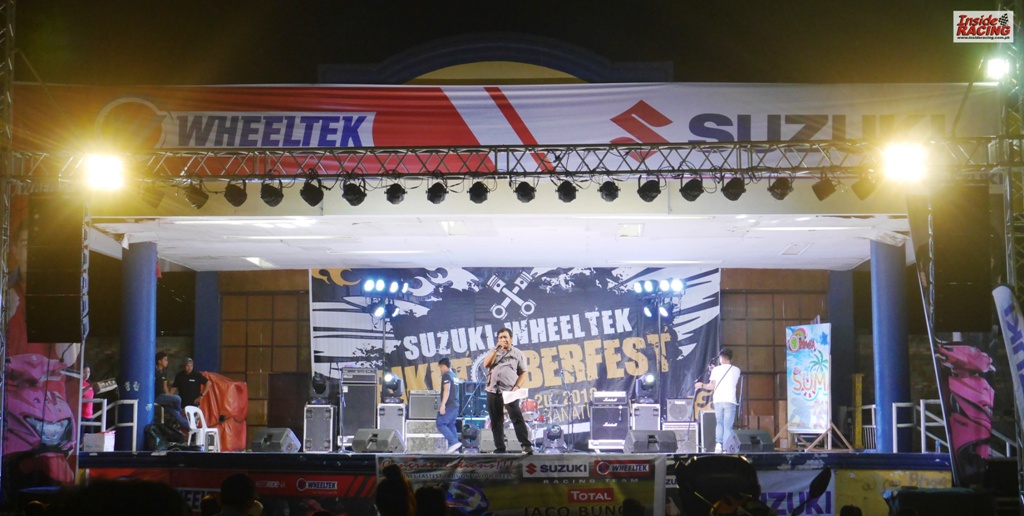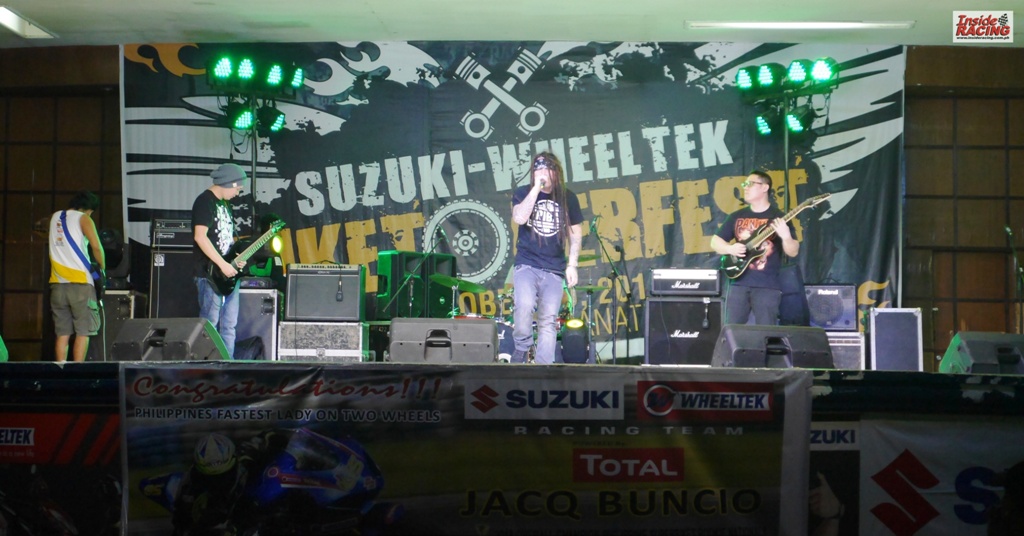 The Suzuki-Wheeltek Biketoberfest will become a yearly event and will also have legs in other parts of Luzon.
For more photos of the Suzuki-Wheeltek Biketoberfest, check out https://www.facebook.com/InsideRACINGMagazineOfficialPage/posts/2076407765735619?__xts__%5B0%5D=68.ARAetdI_ZrqUwTuh5ivNMfvQh6nE6VWSxMtZLMv0KF_EMnNFfZMt3WecVrm1h-rr0nDaZudh53B617U72_7g_nDj8P18kK6FpXL_IElTfKnzRADGaDO2i3hUta_RwHv1wOmjiuNFyu5lY1gTj541laEwpvfkrNQelEMH3gwLWBiL72O2FxN6YcF2dMu8VwTiMcZqYmOk0anv0G_JSYva-ntap7U&__tn__=-UC-R