IR News: Team Suzuki Pilipinas Podiums Again in Suzuki Asian Challenge
Date posted on December 2, 2017
Share this
Team Suzuki Pilipinas scores a podium finish in Race 1 of the 2017 Suzuki Asian Challenge (SAC) finale at the Chang International Circuit in Buriram, Thailand on December 2. The SAC is part of the FIM Asia Road Racing Championship (ARRC).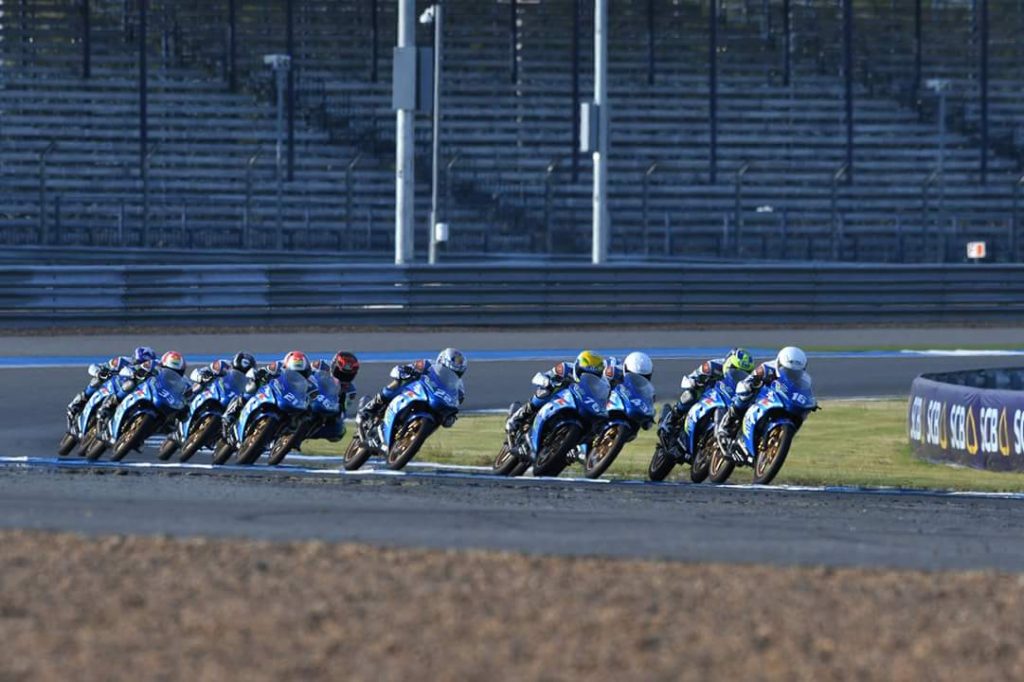 It was another spectacular race full of overtakes and riders' positions changing many times in the 7-lap race.
April King Mascardo of Team Suzuki Pilipinas placed second. The pride of Davao led the race a couple of times and was in front going to the last turn of the last lap but he ran wide and Thai rider Patis Choopratet was the first to cross the finish line. 3rd placer in Race 1 was Punchana Kulrojchalalai of Thailand.
Mascardo bagged another podium finish to the delight of Team Suzuki Pilipinas and Filipino race fans. Early in the day during the qualifying, he had a low side crash. Fortunately, he was able to rejoin the qualifying session and got the 4th position at the starting grid.
Eane Jaye Sobretodo, another racer of Team Suzuki Pilipinas, likewise did well in Race 1. The rider from Luzon also got the lead at some points of the race. Sobretodo was battling with the lead pack until the checkered flag. He was hit by a rider going to the finish line which caused him to wobble and he eventually finished in sixth place. Still it was a good performance for Sobretodo.
Race 1 winners and result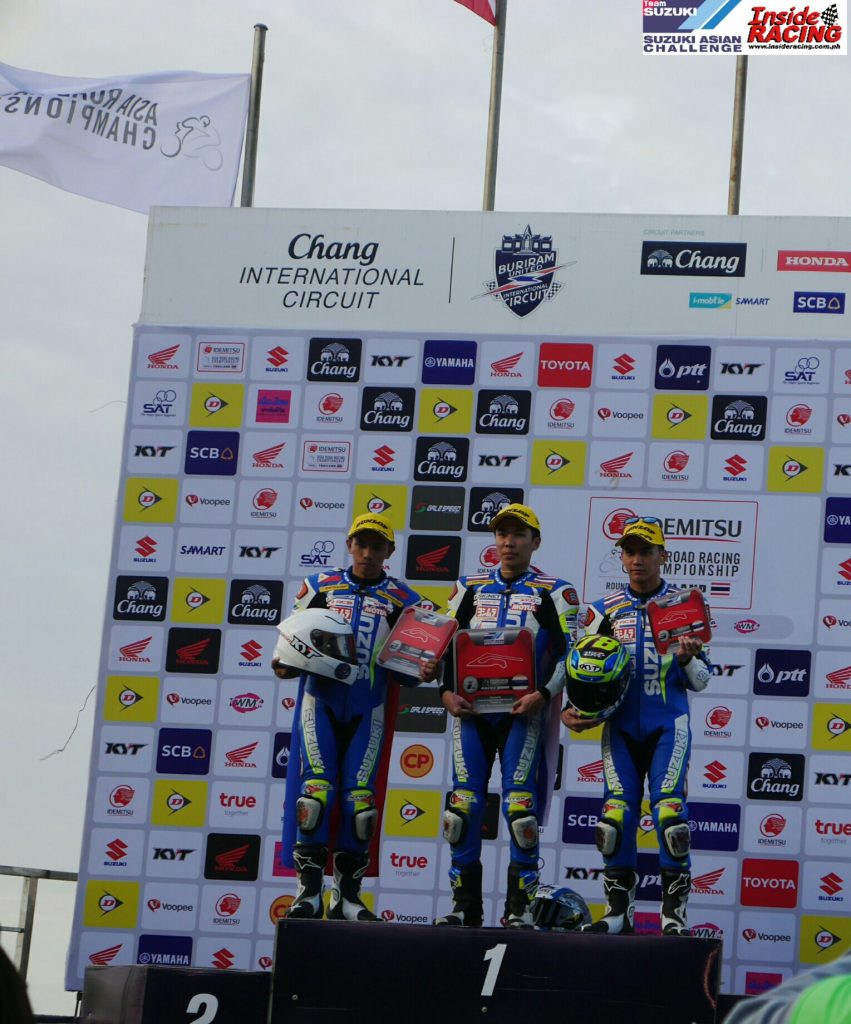 Race 2 is at 11:20 a.m. (12:20 p.m. in the Philippines) on December 3 and Team Suzuki Pilipinas aims to bring honor to the country again. Go Team Suzuki Pilipinas!