IR News: "The Dustroyer" Rules in Super Scooter Cavite GP
Date posted on October 20, 2017
Share this
Six prominent scooter riders diced it out in the Super Scooter race of the Shell Advance Super Series Nationwide Championships Fueled by Shell V-Power at the Carmona Race Track. This was the 7th round of the series and it took place on October 8.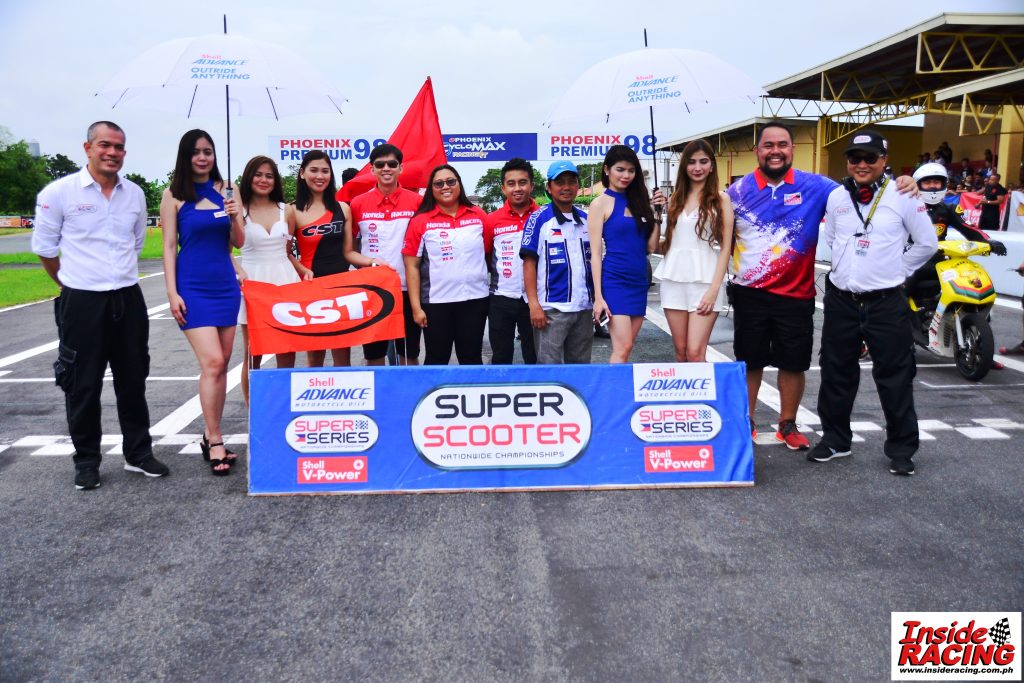 JVT rider Cassey Ng was in pole position of the race but it was Romer Corbe of Yamaha-Spec V who took the holeshot of the race. Ng reclaimed the lead immediately. Another JVT rider, Gian Carlo Mauricio, led in the third lap while Ng was also overtaken by Dustin Esguerra of Zebra-Pertua-RK-MLW-MTRT. Ng further dropped to fifth place as Yamaha-Spec V riders Masato Fernando and James Mendez took the third and fourth positions.
Mauricio, who has been showing stamina as he joined consecutive race categories that day, was hounded by Esguerra who was then chased by Fernando. Esguerra was able to take the lead while Mauricio and Fernando battled for the second position. Fernando finally overtook Mauricio with three laps remaining.
With only two laps to go, Esguerra pulls away for good and eventually won the race. Fernando finished second followed closely by Mauricio. Mendez finished fourth. Ng settled for fifth place while Corbe finished sixth.
This was Esguerra's first win in the Super Scooter class this year. Super Scooter points leader going into the final round this October 22 at the Cebu Kartzone is Fernando.
The Super Scooter class is part of the Shell Advance Super Series Nationwide Championships Fueled by Shell V-Power. The Super Series which is now on its second year is supported by Shell Advance, Shell V-Power, Honda Philippines, Suzuki Philippines, FDR Tires, IRC Tires and CST Tires. It is sanctioned by the Unified Sports and Racing Association for Motorcycles, Inc. (USRA) and organized by InsideRACING and The Racing Line.
Full report on InsideRACING Magazine's Volume 15 Number 10 issue.