IR News: TJ Alberto Returns to CIV and is the First Filipino to Race in WSBK!
Date posted on January 26, 2018
Share this
This 2018, a Filipino will compete in the World Superbike Championship (WSBK) and it is TJ Alberto. He will also race again in the Campionato Italiano Velocita (CIV), continuing his partnership with the M. Motocorsa racing team of Lorenzo Mauri.
TJ had his maiden year in the Italian Superbike Championships in 2017 wherein he took the challenge of participating in the series which featured world-class superbike riders. The Filipino was able to finish most of his races and even scored a couple of points, gaining valuable experience in each race. 2017 was a remarkable for TJ as aside from racing in the CIV, he also competed in the Philippine Superbike Championships (PSBK). Racing for Ducati Philippines, he clinched the overall title for the Intermediate class and he ended up as second overall in the Expert class and Rider of the Year standings.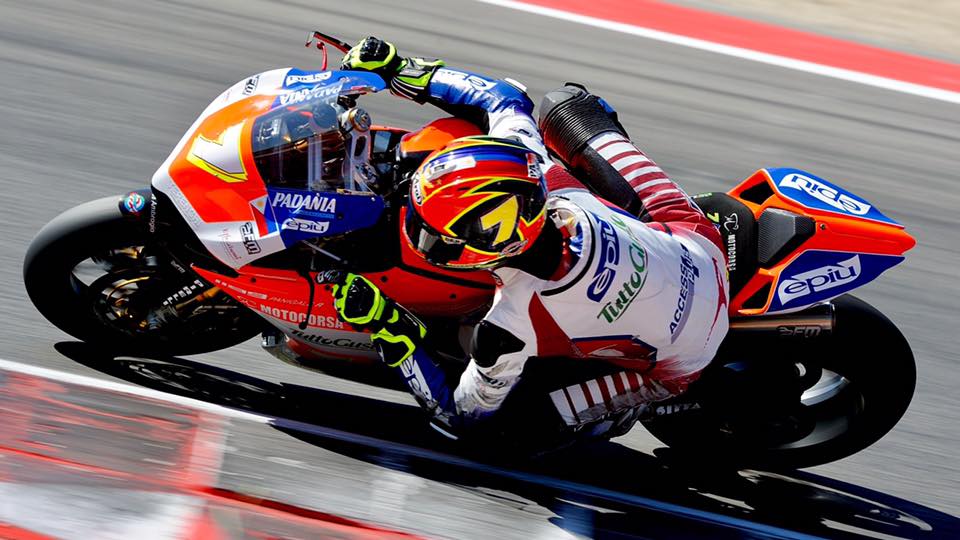 On his facebook page, TJ announced that he will race again in the CIV this year together with M. Motocorsa. He also expressed how happy and excited he is as he will be racing as wildcard in the SuperStock 1000 class of the World Superbike Championship representing M. Motocorsa in two Italian rounds of the series (Round 5 in Autodromo Enzo e Dino Ferrari on May 11-13 and Round 9 in Misano World Circuit Marco Simoncelli on July 6-8). TJ will race in both series on board the Ducati Panigale R.
It is indeed great news for Filipinos as it is the first time that a Filipino rider reached the World Superbike Championship. TJ is also the first Filipino rider in the CIV. He started in motocross racing and then ventured into circuit racing when he joined the PSBK in 2014. TJ bagged the PSBK Intermediate and Novice titles for Ducati Philippines in 2015. TJ's family and parents are very supportive of his racing career.
4 years since he started in  superbike racing, TJ is now on his second season in the CIV and will have his debut in the WSBK. Congratulations TJ and thank you for proudly representing  and bringing honor the Philippines!
Photos by TJ Alberto