IR News: Wheeltek and Suzuki Conquers Calasiao, Pangasinan
Date posted on November 28, 2017
Share this
Wheeltek Motor Sales Corporation and Suzuki Philippines continues to expand its presence in the country with another successful opening of a 3S (Sales, Service and Spare Parts) shop and big bikes center. This time, the two opened their Suzuki World in Calasiao, Pangasinan last November 25.


The 3S shop opening was held in the morning. A motorcade, stunt show and Buganda performance was conducted before the blessing of the store and the opening ceremony. Present during the opening were Wheeltek's Vice President for Sales and Marketing Mr. Roscoe Odulio and Marketing Manager Mr. Mark Chuidian together with the Wheeltek personnel. For Suzuki Philippines, in attendance were its President Mr. Hiroshi Suzuki, Managing Director Mr. Norminio Mojica, General Manager for Motorcycle Sales and Marketing Mr. Jun Bulot, Regional Sales Manager for North Luzon Mr. Erick Fernandez and Team Suzuki.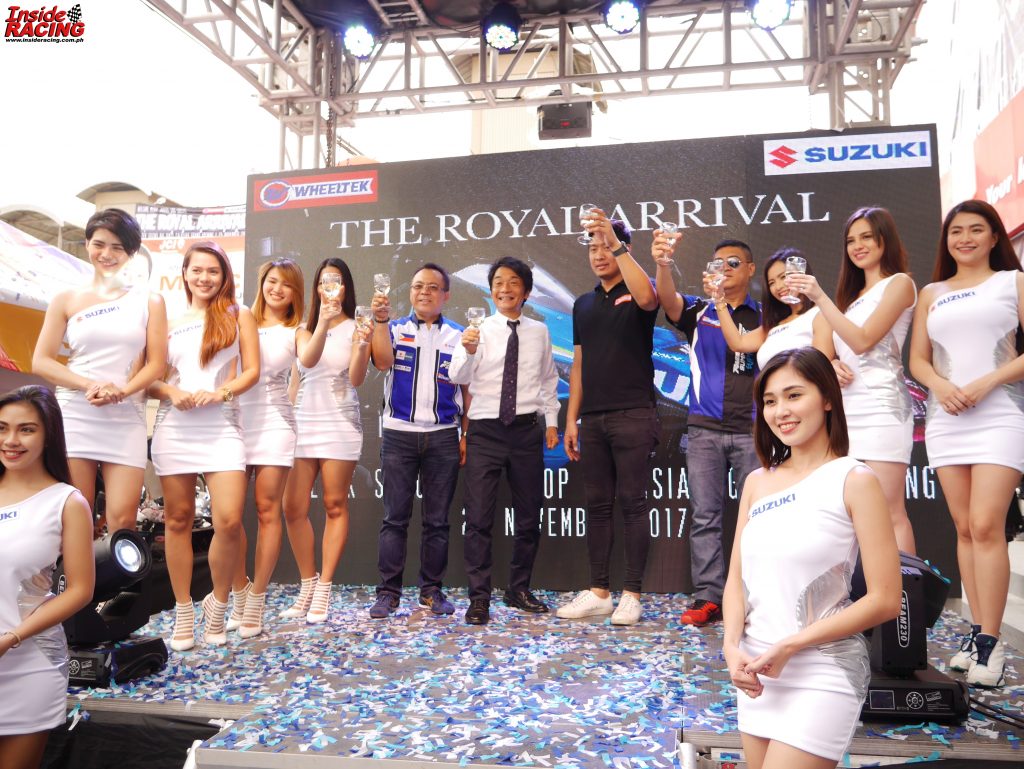 Motorcycles offered at the Suzuki 3S Shop are the Raider R150 FI, Raider R150 carb, Smash, Shooter 115 FI and Raider J 115 FI underbones, Skydrive 125, Skydrive 125 FI and Address scooters, GD110 and A-X4 business models, Gixxer backbone model, GSX-R150 sportbike and GSX-S150 naked bike. Suzuki spare parts, accessories and apparel are also available in Suzuki 3S shops which are now adorned with the Suzuki, Para sa Lahat ng Trip mo campaign which features popular young icons Enrique Gil and Liza Soberano. The shop also offers service for Suzuki motorcycles. Senior Branch Manager of the Wheeltek-Suzuki 3S shop in Calasiao is Mr. Gilbert Orubia while Branch Manger is Mr. Conrado Ramos.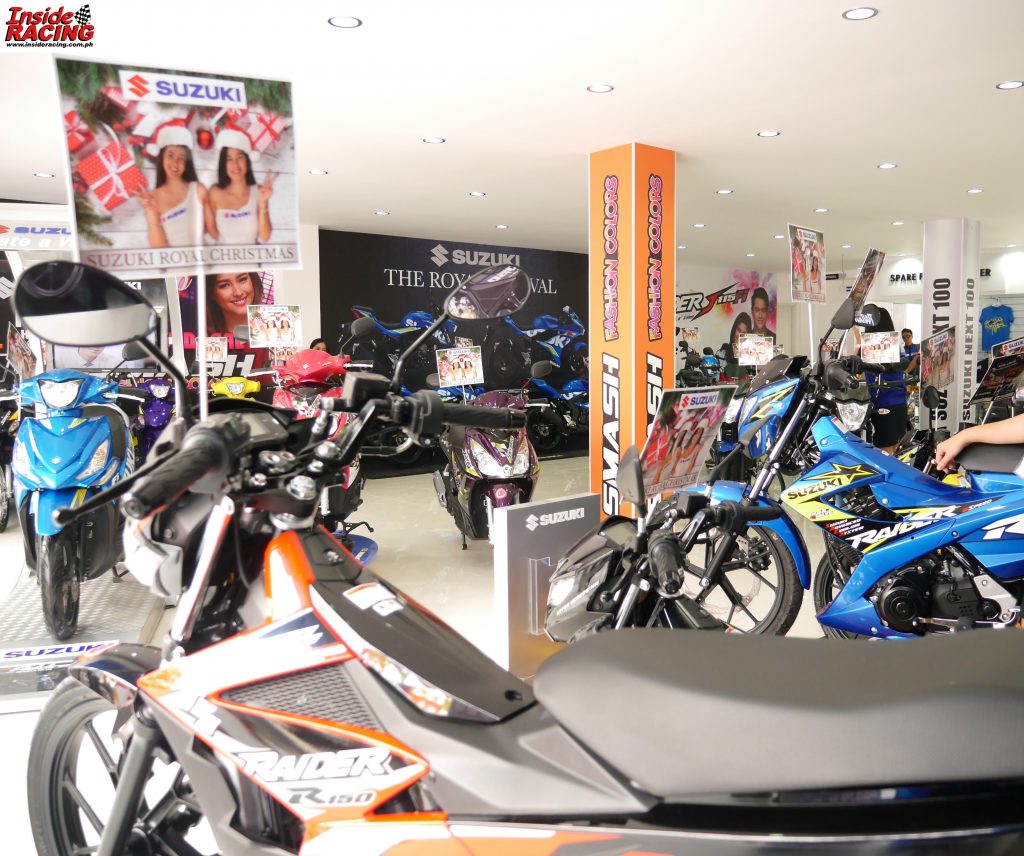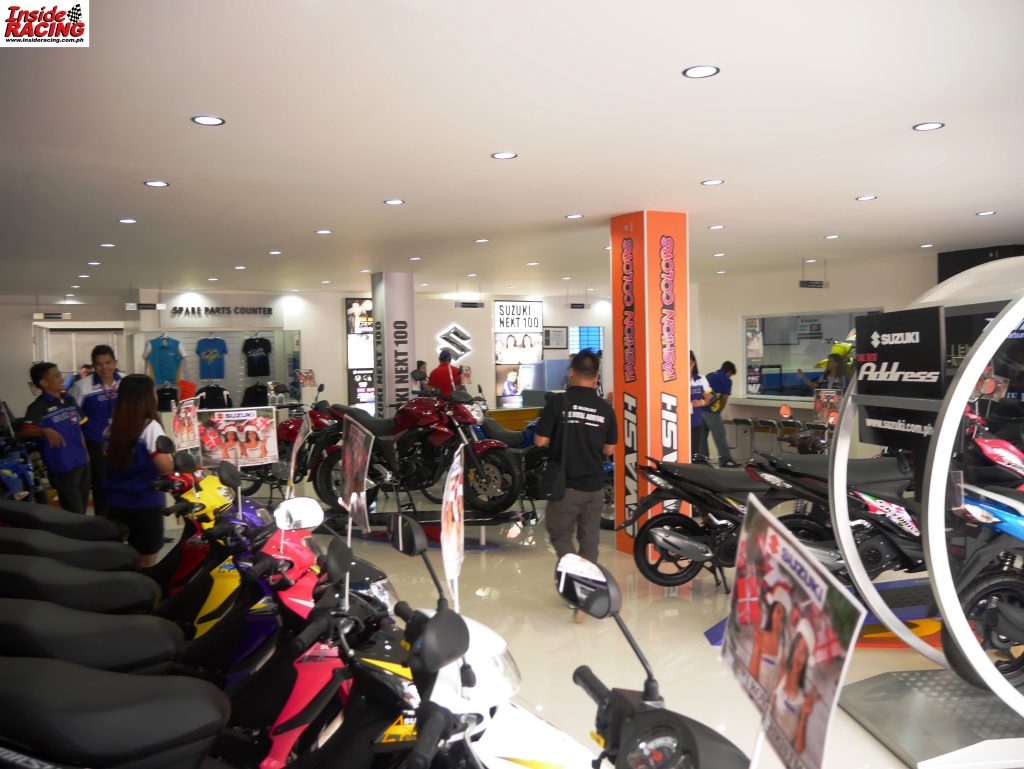 The opening of the Big Bikes Center took place in the evening. Big bike riders from all over the country riding different brands of motorcycles attended the event. Wheeltek's President and CEO Dr. Reynaldo Odulio Sr. and Executive Vice President Mrs. Teresita Odulio graced the opening. Also present were Pangasinan 2nd District Representative Leopoldo Bataoil and the friends of the Odulio family. Mr. Roscoe Odulio, Wheeltek General Manager for Big Bikes Mr. Bobby Orbe, Regional Sales Manager for North Luzon Mr. Philip Garcia and roxBig Bikes Marketing Manager Mr. Henry Teneboroso were also present. Branch Manager of the Wheeltek-Suzuki Big Bikes Center in Calasiao is Mr. Jimmy Obligacion. The very lovely and talented Roxee B hosted the event together with Suzuki Philippines' Mr. Alvin Lumawig. Roxee B also performed and entertained the crowd.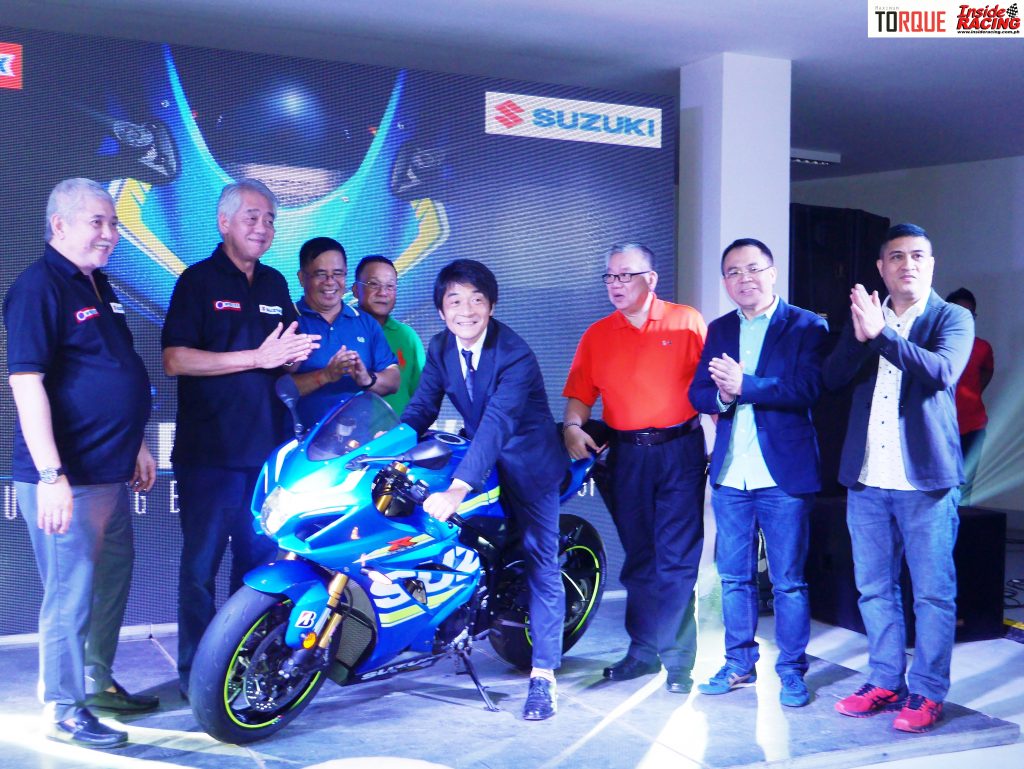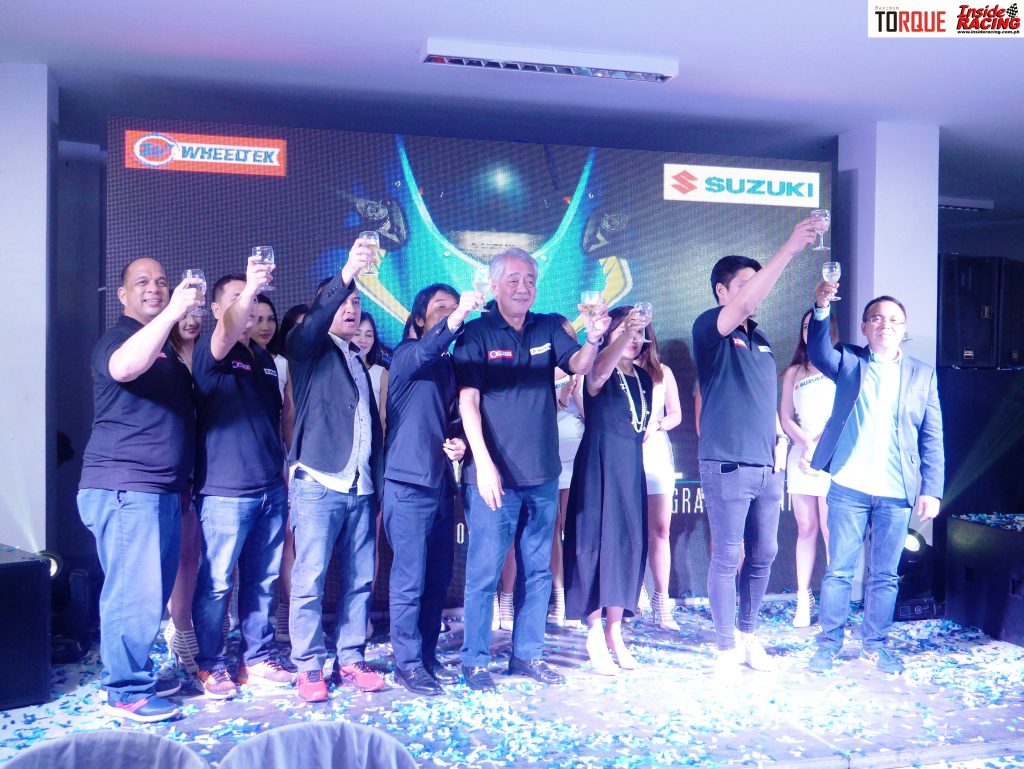 Among the Suzuki big bikes on display and available at the showroom in Calasiao are the GSX-R1000R, GSX-R1000, V-Strom 1000, V-Strom 1000 XT, GSX-S1000, GSX-S1000F, GSX-S750 and SV 650A.
The Wheeltek-Suzuki 3S Shop and Big Bikes Center in Pangasinan is located along Mc Arthur, Hi-way, Brgy. San Miguel, Calasiao.
Wheeltek Motor Sales Corporation is one of the leading motorcycle dealerships in the country. They offer both small and big displacement bikes and aims to be the "Key to A New Life" with the products and services they offer as well as the different activities they conduct for Filipino motorcyclists and enthusiasts.
For more photos of the event go to:
3S Shop Opening
3S Shop
Big Bikes Center Opening
11-25-17 Wheeltek Suzuki Big Bikes Center Calasiao, Pangasinan openingWheeltek Nationwide (Official) Suzuki Motorcycles Philippines Suzuki Big Bikes Calasiao#WheeltekSuzukiCalasiao#TheRoyalArrivalinCalasiao

Posted by InsideRACING Magazine on Sonntag, 26. November 2017
Suzuki Big Bikes