IR Update: 2016 Ironman Motorcycle Challenge Flag off tonight at Quezon Memorial Circle
Date posted on February 5, 2016
Share this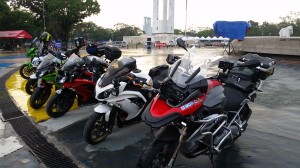 The 2016 Ironman Motorcycle  Challenge Presented by BOSS will make its historical Take Off Ceremony tonight at the Quezon Memorial Circle in Quezon City. The  Ironman Challenge is an annual  man and machine endurance event that covers 1,200 kms of Northern Luzon within 24 hours. It is organized by the BMW Owners Society of Saferiders (BOSS) since 2005.It is about challenge, discipline, camaraderie, triumph and tourism. It is also an international festival that aims to create awareness here and abroad.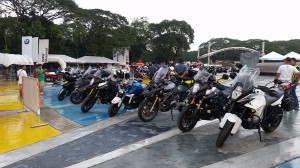 The event will finish at the Hotel Stotsenberg in Clark Pampanga. The route of the challenge will cover Metro Manila, Bulacan, Tarlac, Nueva Ecija,Nueva Viscaya, Quirino, Isabela, Cagayan, Ilocos Sur, Ilocos Norte,La Union, Benguet, Pangsinan and Pampanga.
InsideRACING and TORQUE magazine's Editor at Large Erik Gatmaitan will join the challenge for the first time. You can read about his challenge in both magazines later on.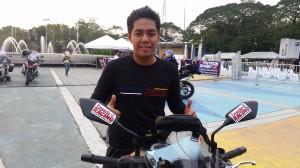 Meanwhile, The organizers made sure to improve the checkpoints at to showcase each province. The Chair Couple for the 2016 edition is Mr. Raymon and Malou Gabriel of Together We Ride.