IR Update: Consecutive Victories for Dan Carlos in Super Yamaha
Date posted on August 5, 2016
Share this
Still having momentum after his win in CDO, Yamaha-MW 323 rider Dan Carlos showed dominance in the Super Yamaha race during the fourth round of the Shell Advance Super Series Nationwide Championships last July 31 in Bacolod. Carlos from Bukidnon led the entire 7-lap race and showed once more he is one of the top riders from Mindanao. He was also the winner of the Super Yamaha class in the first round of the series held in Davao back in May.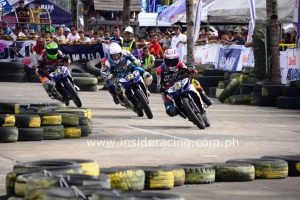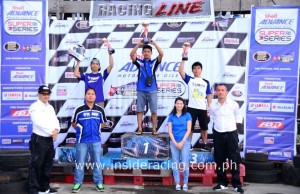 Super Yamaha race winners in Bacolod

Another rider from Bukidnon, Ephraim Onahon of Team RPM-Sum Racing, finished the race in second place. Vingie Coloma of Yamaha MW-323 crossed the finish line third. Mac Sande of Team RPM-Sum Racing was fourth while Cebu's Garry Cañeda Jr. who also races for Yamaha MW-323 settled for fifth place.

Riders compete in the Super Yamaha class using Yamaha Vega Force i race bikes.

The USRA-sanctioned Shell Advance Super Series is the first nationwide championship series for motorcycle racing. The next round is the Cavite GP which will be held at the Carmona Race Track on August 21.