IR Update: Fun in the Mud in MTorque's Flat Track Race Leg 2
Date posted on September 17, 2016
Share this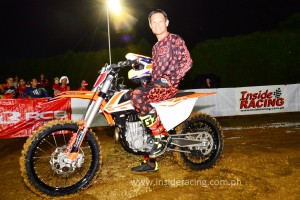 Prominent riders, enthusiasts and race fans supported the second leg of the Maximum Torque Flat Track Race presented by InsideRACING last September 14 in Taytay, Rizal. It was another fun and challenging night race event in the flat track and the mud made it more exciting.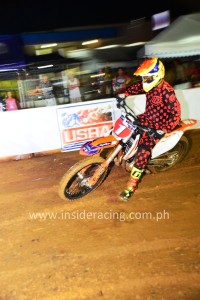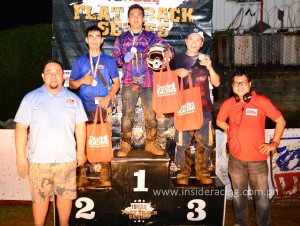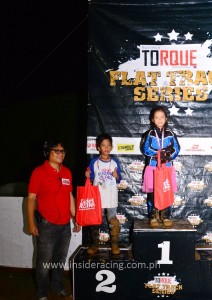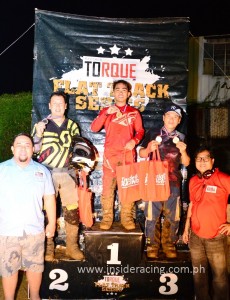 To show appreciation for the riders who came despite the bad weather, the event had free entry fee. Seven classes were enjoyed by spectators. The 2016 MTorque Flat Track Series is supported by Yamaha, Ducati Scrambler, BMW Motorrad, Zeneos, Wheeltek, Motoworld and Racing Boy.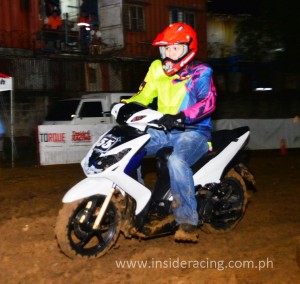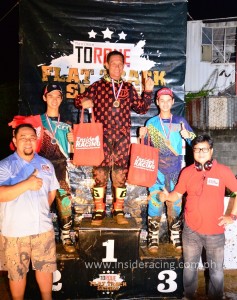 Victory in the Mini Juniors class was taken by Eunice Sta. Ana while Yuri Olayvar got the second place. It is indeed fun to watch these youngsters conquer the muddy flat track in their pocketbikes.
Billy Espinosa topped the Mini Adults class while Bienvenido Torres and Amay Amon were the runner-ups.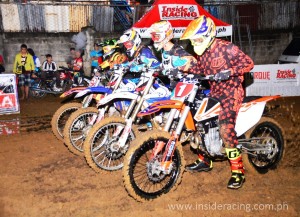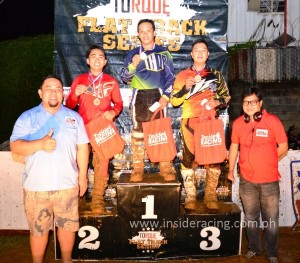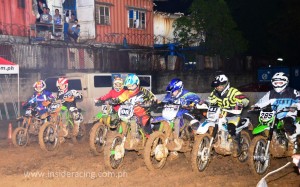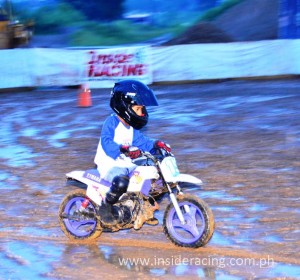 Bienvenido Torres claimed the top podium spot in the All Underbones category. Joining him in the podium were Ado de Leon and Justin de Leon.
The All Scooter class was won by Paulo Bonza. Second placer was Khen dela Cruz and third placer was Allan Reyes.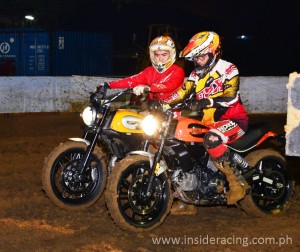 Wilcon Dalinog emerged victorious in the Monoshocks category. Toto Villanueva finished second and Amay Amon secured the third place.
A special category, the Run What You Brung class, was conducted. Participants raced their motorcycles regardless of make and brand in the flat track. Christian Gayagaya was the winner in this class. Wilcon Dalinog and Khen Rhet joined him in the rostrum.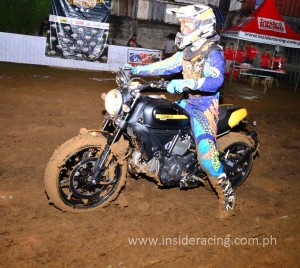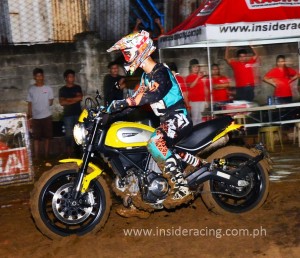 In the much awaited Premier class, the GOAT (Greatest of All Time) Glenn Aguilar was in his usual impeccable form as he dominated the race. TJ Alberto finished in second position while his younger brother Troy ended up at third place.
Glenn Aguilar is back with KTM and he lapped the track for a photo shoot before racing in the Premier class.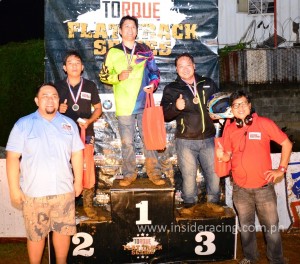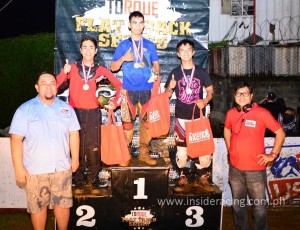 TJ Alberto, Troy Alberto, Rey Relativo and Wilcon Dalinog also rode the Ducati Scrambler in the flat track.
The third and fourth rounds of the Maximum Torque Flat Track Series presented by InsideRACING will be held in November and December. For update on schedules and more info, visit www.insideracing.com.ph, www.facebook.com/InsideRACINGMagazineOfficialPage and www.facebook.com/mtorqueph.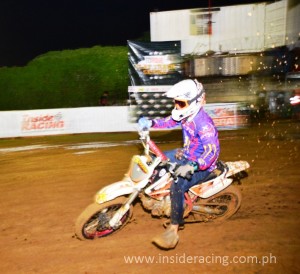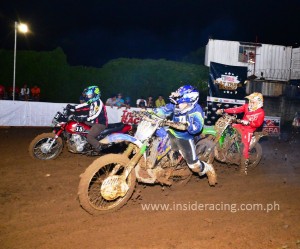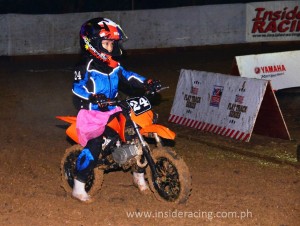 Full report on InsideRACING and Maximum TORQUE magazines.