IR Update: Kawasaki-Motorad-WRD-Gulf's Dashi Watanabe Grabs First Win of the Year in the Pirelli Philippine Superbike Championships
Date posted on July 10, 2016
Share this
The third round of the Pirelli Philippine Superbike Championships sanctioned by the Superbike Racing Association took place at the Clark International Speedway on July 10. The PSBK had one race only due to the rainy weather.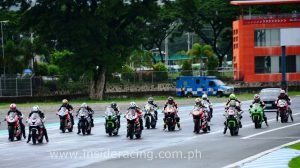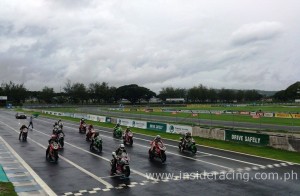 In pole position of the race for the first time this year was RGutz-Wheeltek Racing Team Fueled by Clean Fuel Powered by Kawasaki rider Raniel Resuello and his Kawasaki-ZX-10R.
It was Dashi Watanabe of Kawasaki-Motorad-WRD-Gulf, however, who got the early lead and won the Expert category of the 10-lap race. Watanabe also raced on board a Kawasaki ZX-10R. Best lap time of the race was 2:00.266s by Watanabe in Lap 5. Watanabe was third in the qualifying.
TJ Alberto of Ducati-Bacchus on board a Ducati Panigale R finished second but still leads the point standings in the Expert class as he won the two races of the first round back in April and the second race of the second round last June at the Batangas Racing Circuit. Just like the first two rounds, TJ also topped the Intermediate class in the third round.
Resuello finished third in the race and in the Expert class, his first podium finish in the 2016 season for the RGutz-Wheeltek Racing Team Powered by Kawasaki.
Marvin Mangulabnan of BMW Motorrad-HGM had a remarkable performance as he climbed his way to finish fourth in the Expert class after starting at the back of the grid. Mangulabnan wasn't able to have a qualifying time as he crashed a day before the race.
Troy Alberto of Ducati Bacchus was victorious in the Novice class. He rode in fourth position for most parts of the race until he was overtaken by Mangulabnan in the last lap.
Ronald Singson of BMW-Partas continued his winning streak in the Master category of the PSBK.
The fourth round of the Pirelli PSBK is on August 6-7 also at the Clark International Speedway.