IR Update: Manuel Chu Frontrunner in Ducati Cup's Third Round
Date posted on July 15, 2016
Share this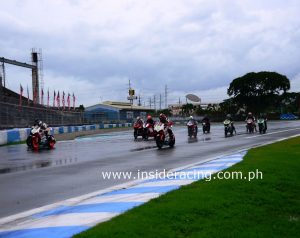 Race 1 and 2 of the Ducati Cup Powered by Bacchus Energy Drink at the Clark International Speedway saw a brilliant performance from Manuel Chu. He finished first in both races and topped the Intermediate class. This was the third round of the series held on July 9-10.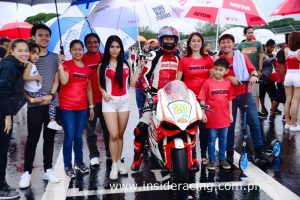 John Marcelo dominated the Naked A category while Richard Sahagun had a good showing in the Novice class. Dennis Dizon won the Beginner group while John Defensor was victorious in the Expert division.

Other Ducati riders who participated in the third round despite the rainy weather were Tim Tang, Rob Tanyag, Eljun Victor, Mark San Diego, BJ Ang and JC Villanueva.

Ducati motorcycles are distributed by Access Plus in the country. The company organizes many exciting activities and events for Ducati riders.