IR Update: Mendez Excels in Super Yamaha
Date posted on August 26, 2016
Share this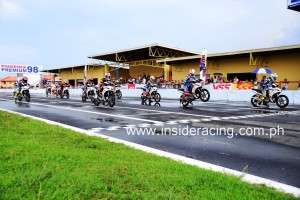 23 riders underwent eliminations to determine the top 13 racers who will vie in the Super Yamaha race proper at the Carmona Race Track on August 21. It was Yamaha-Spec V rider James Mendez who emerged triumphant in the 5-lap race ran in tricky conditions as some parts of the Carmona Race Track are still wet due to the rain.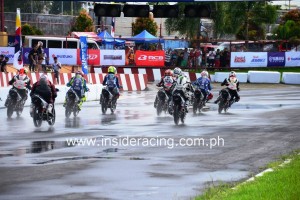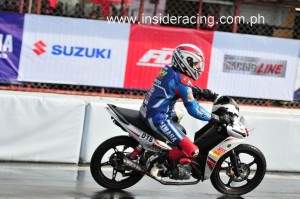 Mendez was joined at the podium by his Yamaha-Spec V teammate Masato Fernando who finished second in the race. Eane Jaye Sobretodo of 4S1M-Sum Racing secured the last spot in the rostrum as he crossed the finish line third.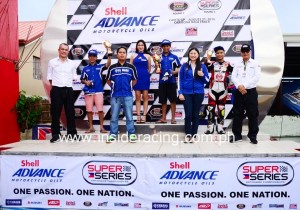 Mr. Jordan Cornista and Mr. Emerson Mendoza of Yamaha Motor Philippines was present at the Cavite GP of the Shell Advance Super Series Nationwide Championships. Yamaha Vega Force i race bikes are used in the Super Yamaha category.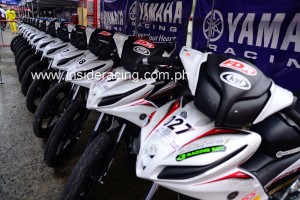 The Super Series is supported by Shell Advance, FDR Tires, Yamaha Motor Philippines and Suzuki Philippines. It is sanctioned by the Unified Sports and Racing Association for Motorcycles, Inc. (USRA). The series is organized by InsideRACING from Luzon and VisMin organizer The Racing Line. For more updates and info about the Super Series, visit insideracing.com.ph and www.facebook.com/InsideRACINGMagazineOfficialPage. The 6th round of the Super Series is on September 24 at the Cebu Kartzone.
Full Report in InsideRACING Magazine.