IR Update: MotoIR Round 3 – The Dustroyer Wins!
Date posted on August 25, 2016
Share this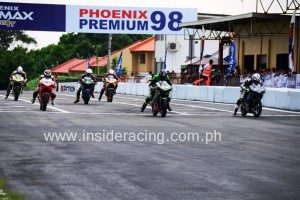 Dustin Esguerra of Zebra-Pertua-MTRT-RK-MLW got his much awaited first MotoIR victory last August 21 at the Carmona Race Track. This was the third round of the Shell Advance MotoIR Championship Presented by Honda.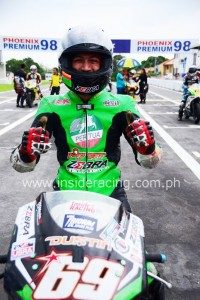 Paul Mark Doblada of Phoenix Cyclomax-4S1M who was on pole unfortunately wasn't able to start in the race as the chain of his motorcycle was broken right at the very beginning of the 8-lap battle. Esguerra greatly capitalized on this and dominated the race, ending up with a 7-second margin of victory over Robert Matthew Ramos of Honda-MTRT.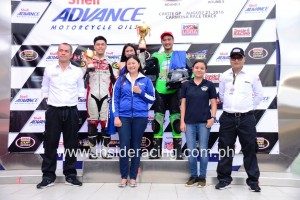 Spec V rider RR Espiritu likewise had a commendable performance in the MotoIR2 as he claimed the win and finished 6 seconds ahead of Carlo Calderon of MotoTan-SEC. Jacq Buncio of Top 1 Oil-MBF-YRS-Kojie San and Rafael Lance Ortiz of MBF-YRS-SGK Racing battled for the last podium spot. Lady rider Buncio finished third while Ortiz placed fourth.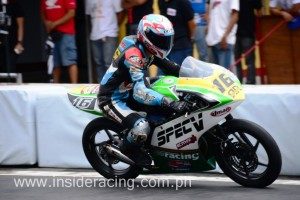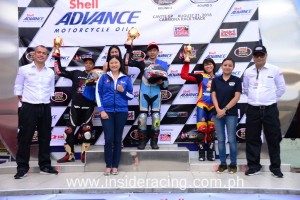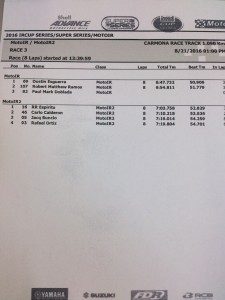 The Shell Advance MotoIR Championship Presented by Honda also had its fourth round on August 21 in Carmona. The series is sanctioned by the Unified Sports and Racing Association for Motorcycles, Inc. (USRA). For more updates and info about the MotoIR Championship, visit www.insideracing.com.ph and www.facebook.com/InsideRACINGMagazineOfficialPage.