IR Update: MotoIR Round 7 – Doblada and Espiritu Victors Again
Date posted on October 5, 2016
Share this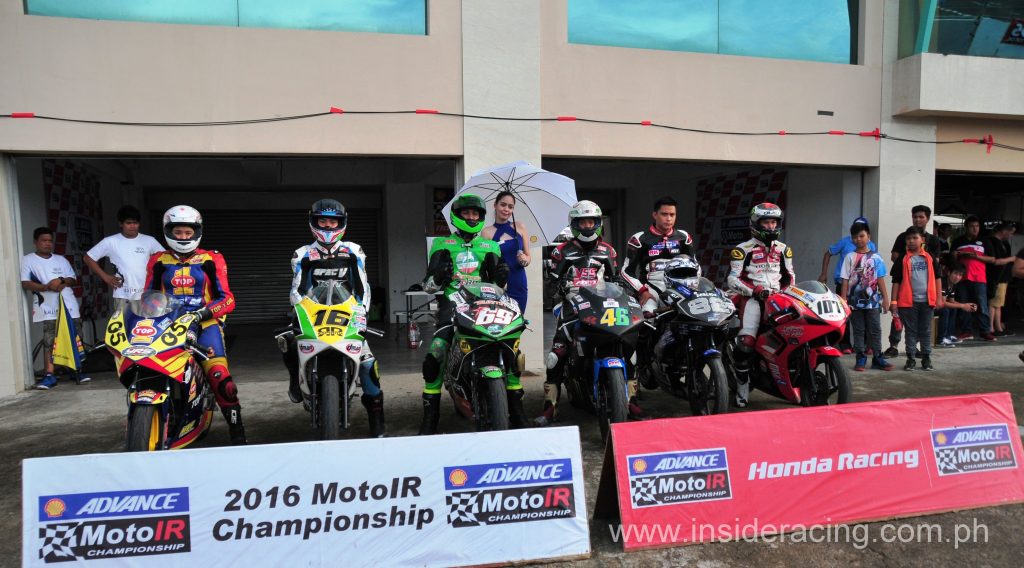 The 2016 Shell Advance MotoIR Championship Presented by Honda staged its seventh round at the Clark International Speedway on October 2.
Paul Mark Doblada of Phoenix-Cyclomax-4S1M finished strong and won the MotoIR class. Doblada was trailing behind Dustin Esguerra of Zebra-Pertua-RK-MTRT-MLW who led most of the race. It was a last lap overtake for the win for the Phoenix Cyclomax-4S1M rider.  Esguerra crossed the finish line 2 seconds later for a seond place result. Round 6 winner Robert Matthew Ramos of Honda-MTRT experienced troubles with his race bike and settled for third place.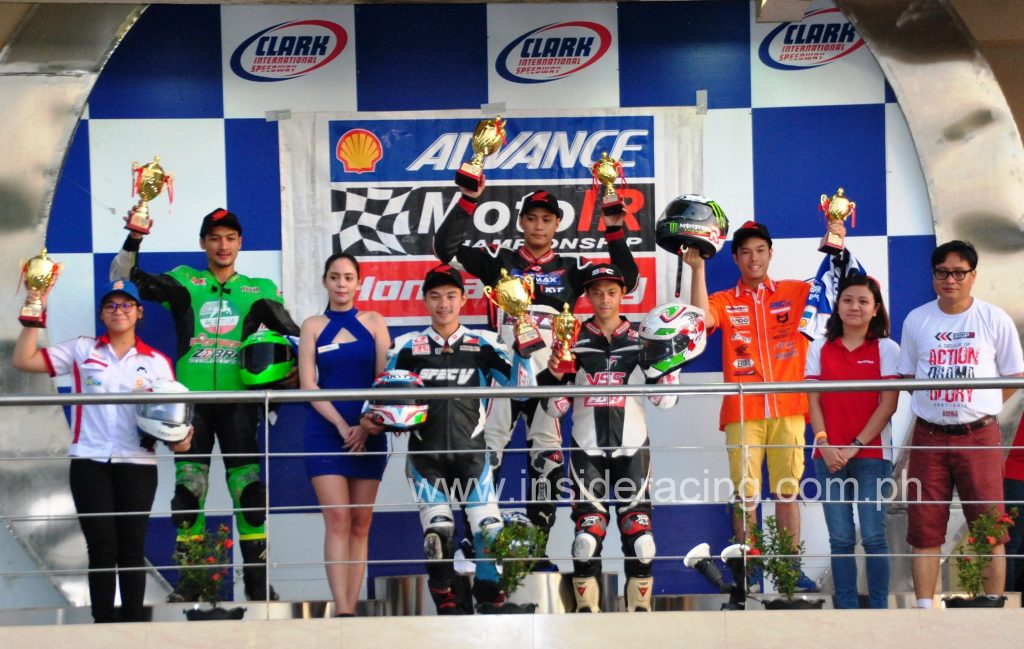 The battle for the MotoIR title which will be held also at the Clark International Speedway on October 9 (Rounds 8 and 9) is indeed tight as Doblada has a lead of just 2 points over Ramos in the standings. Doblada has 142 points after the Round 7 race while Ramos has 140. Esguerra has 110 points.
RR Espiritu of Spec V has been remarkable in the MotoIR2 and claimed another victory last October 2. Espiritu was once again dominant in the MotoIR2 class in the 10-lap west course race. Lady rider Jacq Buncio of Top 1 Oil-MBF-YRS-Kojie San finished second while Carlo Calderon of MotoTan-Sec was the third placer in the MotoIR2.
With 6 wins out of 7 rounds and a second place finish, RR Espiritu has secured the MotoIR2 championship title this year. He has 170 points after Round 7. Buncio has 127, Calderon has 108 and Rafael Lance Ortiz of SGK Racing has 61 points heading into the 8th and the final 9th round of the series on October 9.
For more information and updates about the Shell Advance MotoIR Championship, visit www.insideracing.com.ph and www.facebook.com/InsideRACINGMagazineOfficialPage. The series is sanctioned by USRA (Unified Sports and Racing Association for Motorcycles, Inc.) and sponsored by Racing Boy.