IR Update: Pirelli PSBK Tire Test
Date posted on December 10, 2015
Share this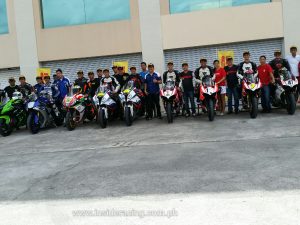 Caloocan Sales Center Inc. (CSCI), the official distributor of Pirelli motorcycle tires in the Philippines and the title sponsor of the Philippines Superbike (PSBK) Championships since 2014, organized the first PSBK pre-season Tire Test today at the Clark International Speedway.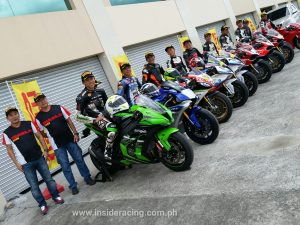 The test was done mainly to try the new Pirelli Superbike slicks tires that will be mandated for the PSBK National races in 2016. The test was well attended with every major manufacturer sending their riders. These included Ducati Phils, BMW Motorrad Phils,  Kawasaki Phils., Granstar and the newest team Yamaha Philippines.
Past and current SBK champions were present including Raniel Resuello, Dashi Watanabe, Marvin Mangulaban, Anthony Roman,Toti Alberto, .and TJ Alberto. They were joined by ithe top PSBK racers ljkw Jay Carrion,Cong Ronald Singson and others.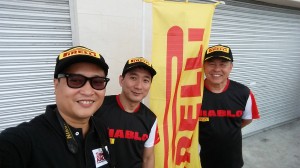 CSCI's Philip Ang said that the test went very well and the the reason for using slick tires for next season, at least in the Nationals, is to improve safety and provide more speed. After two years of PSBK involvement, they have noticed that the riders are getting faster and faster amd they noticed that the bikes were getting to be unstable. Slick tires will give more stabilty because of the added traction.
PIRELLI Asia believes that the riders and racing conditions in PSBK  is now almost the same as Malaysia SBK, where skicjsxare being used succesfully. Initial feedback from all the riders were good and most experienced additional confidence and more exit traction. It allowed them to carry more speed. It looks like lap records will be broken next season!