IR Update: Shell Ducati's Dovizioso on Pole for Shell Advance Malaysia MotoGP
Date posted on October 29, 2016
Share this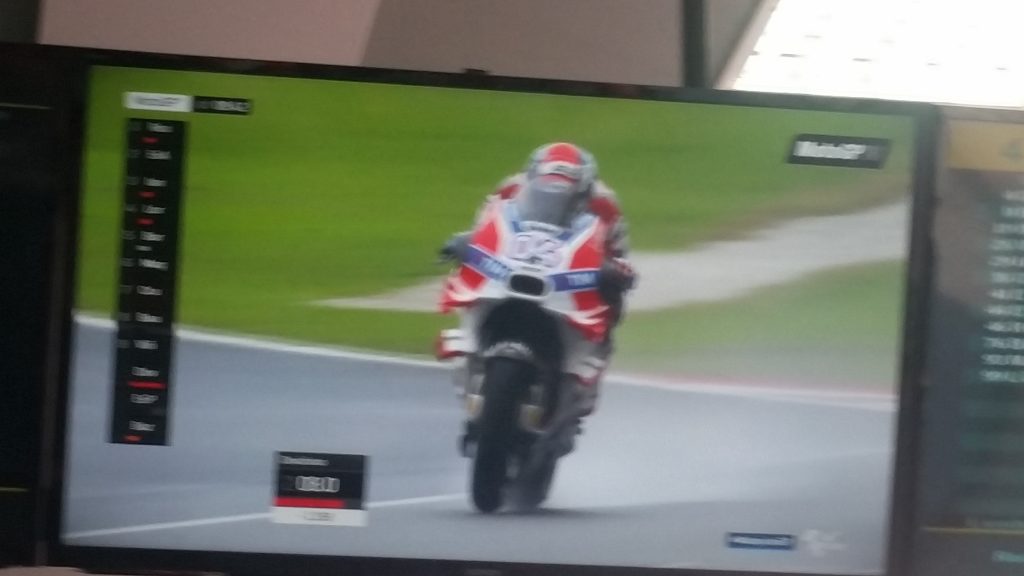 SEPANG – It was a mixed dry and wet conditions today at Sepang International Circuit. It was further complicated by a new Turn 15 that had a new asphalt and negative camber modified for safety reasons to slow down the riders.
Honda' s Marq Marquez was fastest in first dry practice FP1 as well as in the wet FP4. Jack Miller was fastest in the wet FP2 while Suzuki's Maverick Vinales was fastest in the dry FP3. In all practices, Valentino Rossi's fastest position was 4th while both Shell Ducati riders Iannone and Dovizioso both were in the top 4 and 5 positions. Crutchlow and Baz were fastest top 2 in the first group of Qualifying to join the fastest ten rider for the final shoot out.
In the damp Final Qualifying session, Shell Ducati's Dovizioso led from the start to seal Pole Position. He was chased by the two Yamahas all the way till the dying seconds with Rossi snatching 2nd over team mate Lorenzo on his final lap.
Dovizioso's Pole Time at the end of the damp qaulifying was 2 min. 11.485s. Rossi was at 2 min 11.731s and Lorenzo at 2 min.787s.
Crutchlow crashed in Turn 11 with 3 minutes to go while in 10th position as well as Espagaro. Marc Marques ran wide and failed to improved on his practice times ending in 4th position while Vinales was down to 8th!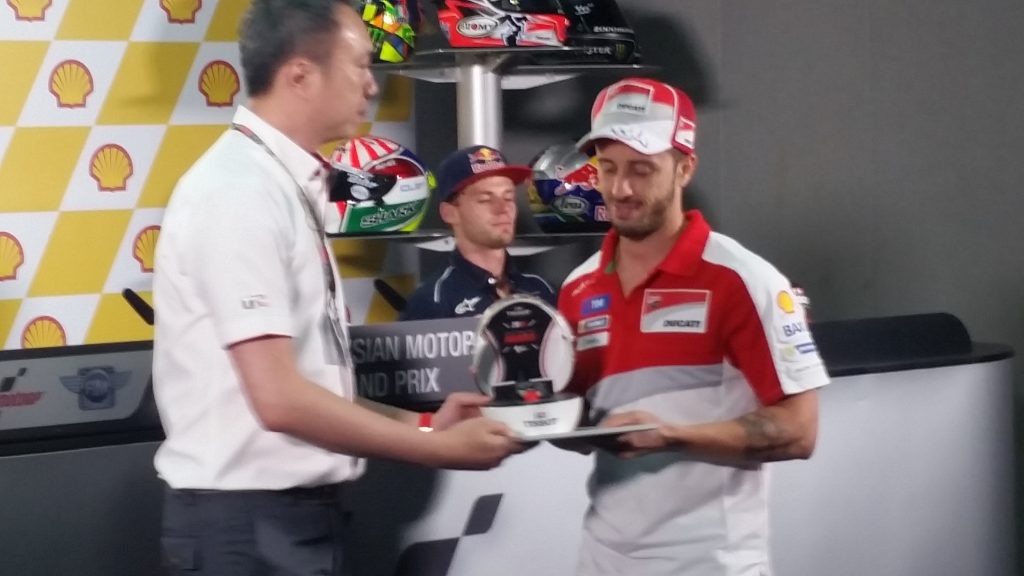 The Ducati team was ecstatic and was happy considering that race is sponsored by Ducati Technical Partner Shell Advance. " Conditions were very diffucult. I made a different strategy than the others. I put a different rear tire after one lap. I am really happy but I hope tomorrow will.be a dry race. " said Dovizioso.