IR Update:Yamaha NMAX Media Launch
Date posted on December 10, 2015
Share this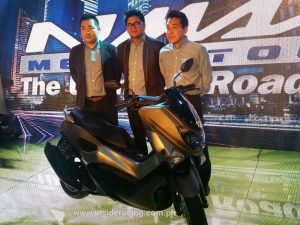 Yamaha Motor Philippines (YMPH) launched tonight its newest scooter, the 2016 NMAX, to the media at the Forest Lodge Hotel in Baguio City. The NMAX is the second scooter to be introduced by Yamaha under its MAX series. The first was the TMAX maxiscooter launched earlier in the year. It was again featured during the launch.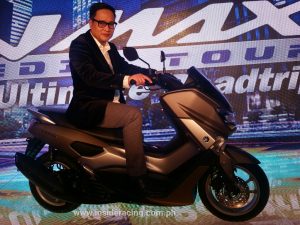 N stands for "nimble" as the NMAX, with its lightweight and small 13-inch tires, provides light handling and easy manuevarability compared to other full size maxi-scoots. The NMAX is powered by a 155cc engine and has innovative features like ABS, Variable Valve Actuation (VVA), Blue Core Technology, liquid cooling and EFI.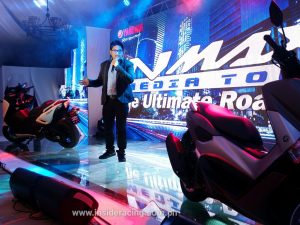 YMPH Sales and Marketing Director Mr. Kaoru Ogura explained that the main benefits of VVA, is providing seamless change of increase performance at all engine speeds by varying cam lifts and timing. It provides a more fun and satisfying riding experience.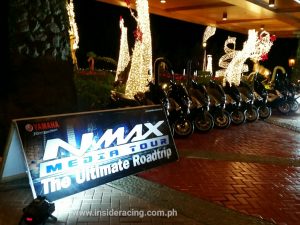 k
More than a dozen journalists were able to ride the NMAX from Angeles City to Baguio City dubbed as the "NMAX Ultimate Roadtrip Tour." Judging from the positive response from the media, similar events will be organized by YMPH in the future.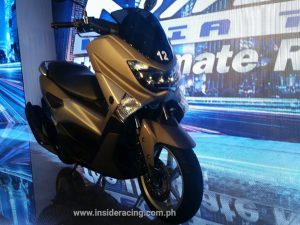 The stylish,modern,quick and nble NMAX is competitively priced at P118,000 and is already available at Yamaha showrooms. It is available in two colors; Metallic Black and Metallic Silver. Full report in InsideRACING  and TORQUE magazines.