IRGPXI: NGK Spark Plugs Automatic Elite Trophy result
Date posted on November 19, 2017
Share this
The NGK Spark Plugs Automatic Elite Trophy race at the Phoenix Premium 98 Inside Racing Grand Prix XI provided another exciting clash for motorcycle supremacy and here are the results: Vrei Ar Suba of Phoenix Yamaha KOSO Faito  got the hard-earned win, taking the chequered flag with a time of 12:56.124. Mckinley Kyle Paz and Gian Carlo Mauricio took the other coveted podium slots.
Other finishers in the race include Niel Jan Centeno, Masato Fernando, Jeff Teopengco, Mark Indiongco, Michael Cortez, Mayco Carbonel, Cassey Ng, Aljon Valencia, and Dustin Esguerra.
The Zebra Helmets Pole Position award goes to: Kyle Paz
The JVT Fastest Privateer Award was won by: Gian Carlo Mauricio
Kyle Paz takes The Motoworld Fastest Race Lap Award
MDAP Manufacturer Award: Yamaha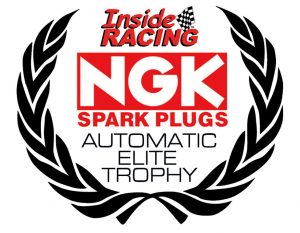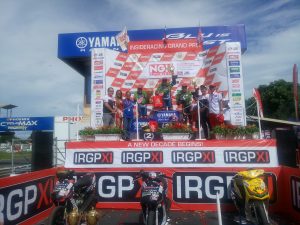 This post will be updated.