IRGPXI YSS Suspension Masters Trophy
Date posted on November 11, 2017
Share this
The Masters Trophy class of the 11th Annual InsideRACING Grand Prix is sponsored by YSS Suspension. This category is open to all riders.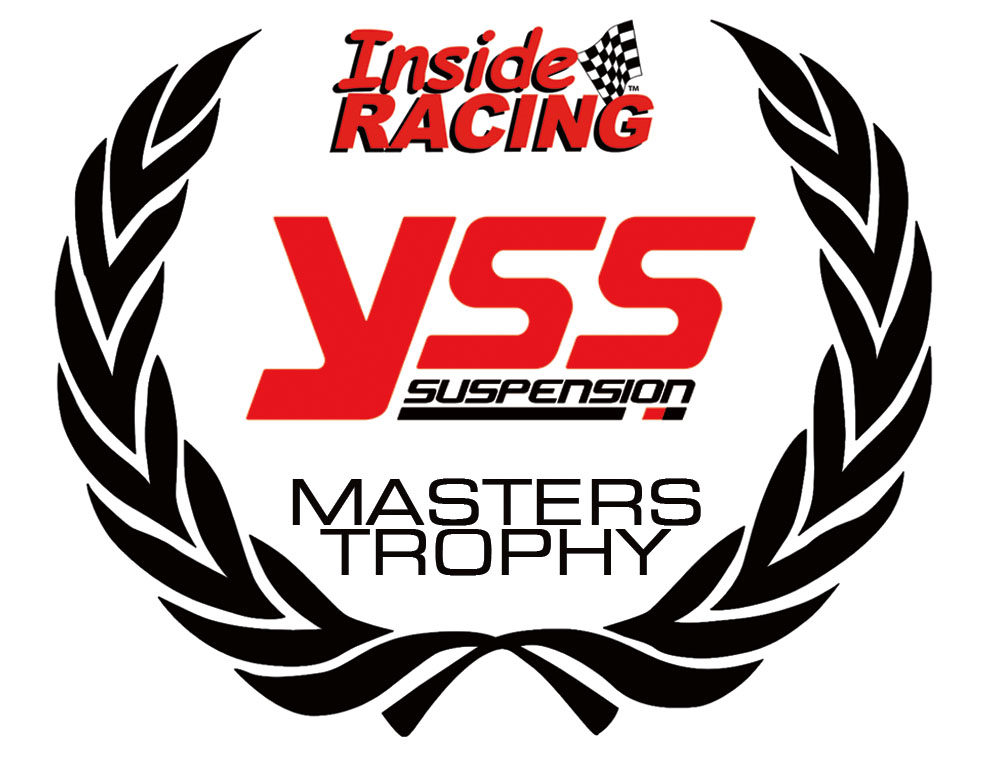 YSS from Thailand is a trusted brand of riders and teams around the world. It uses its more than 30 years of racing experience to produce top shock absorbers that meet ABE product standard from Germany and are certified under ISO 9001.
Established in 1983, YSS provides suspension products for cars, motorcycles, ATVs/UTVs, scooters and special purposes.  YSS is a trusted name both in racing and daily motorcycling. The brand has service centers in Asia, Australia, Europe, New Zealand and the USA which offer service and modification of shocks.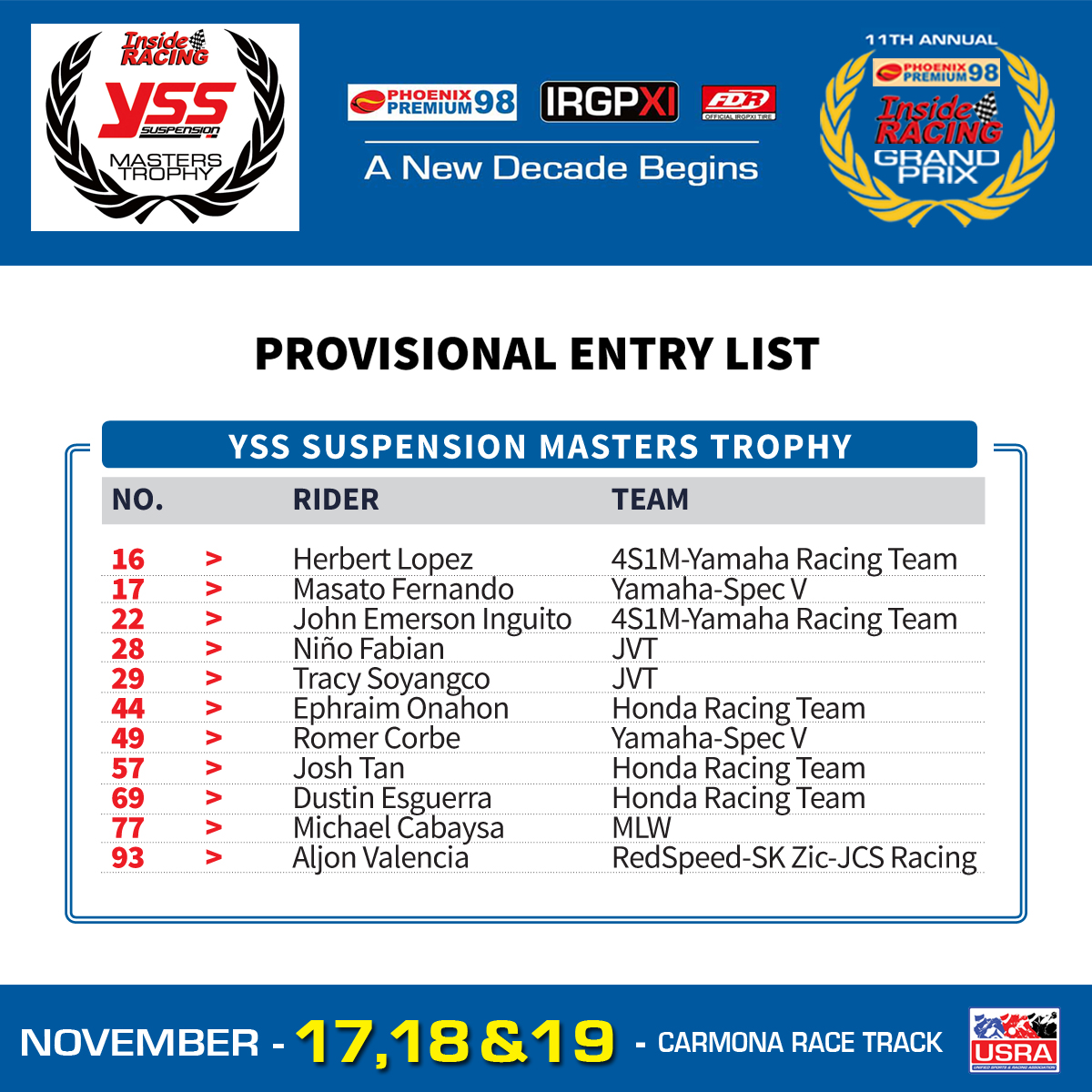 Last January 2015, the YSS Experience and Seminar was held at the Carmona Race Track and YSS Research and Development Director Harrie Essens and Racing Suspension Specialist Andre Stamsnijder were present. The background of the brand was explained and a lecture on suspension basics was given to racers and riders. A demonstration of the different settings in suspension tuning was also conducted.
Locally, YSS supports riders Masato Fernando, James Mendez, Romer Corbe and Evander Soliveres among others. These riders can attest to the quality and reliability of YSS Suspension in every race they participate in.
YSS Suspension is distributed in the country by Infiniteserv International.