IRGPXIII Motoworld Fastest Lap Time Awardees
Date posted on April 19, 2020
Share this
As expected, the strong and popular teams and their star riders were stellar in the Thirteenth InsideRACING Grand Prix (IRGPXIII).
John Emerson Inguito, Gian Carlo Mauricio and Sean Ethan Barcial who already had IRGP titles under their belts were impeccable again. Inguito of Yamaha-4S1M had the best lap time in the YSS Suspension Masters Trophy while JVT's star rider Mauricio had the fastest lap time in the Shell Advance Automatic GP. Barcial who raced for SK-ZIC-Redspeed-Yamaha Brisk got the Fastest Lap award in the NGK Spark Plugs Automatic Elite Trophy.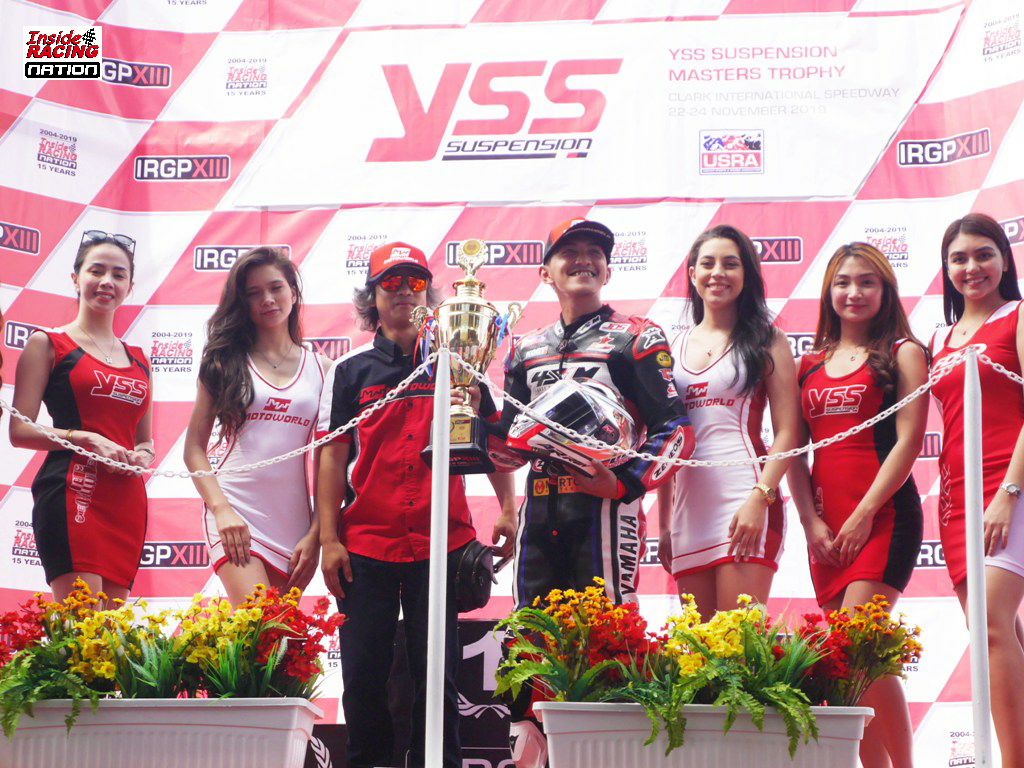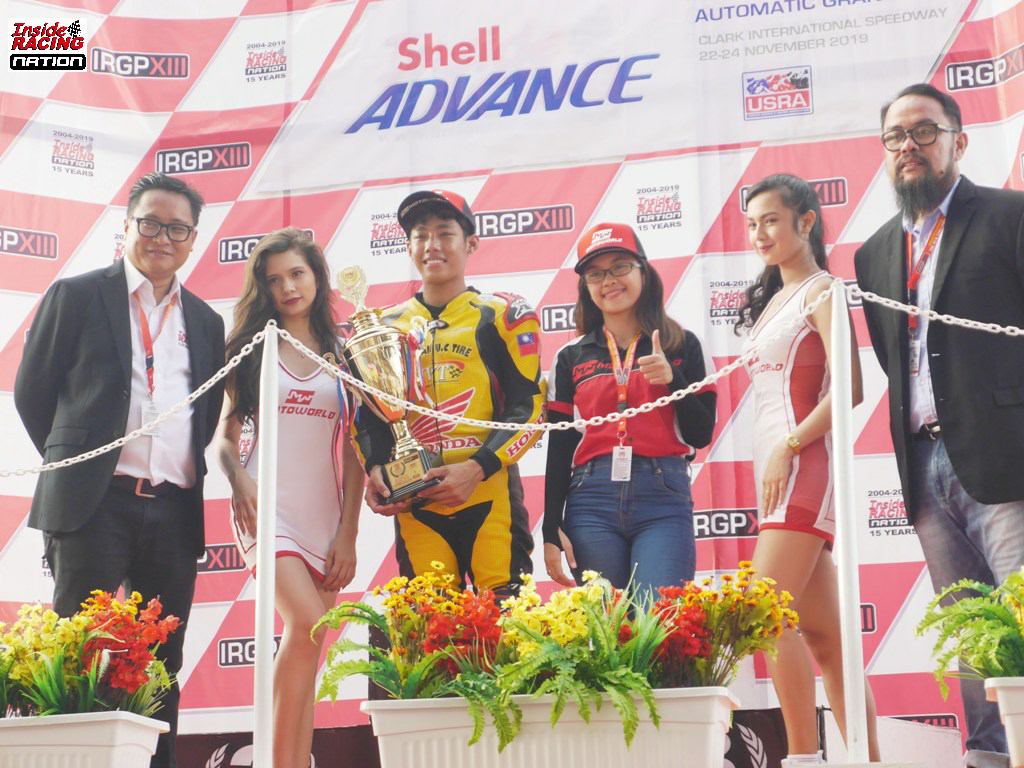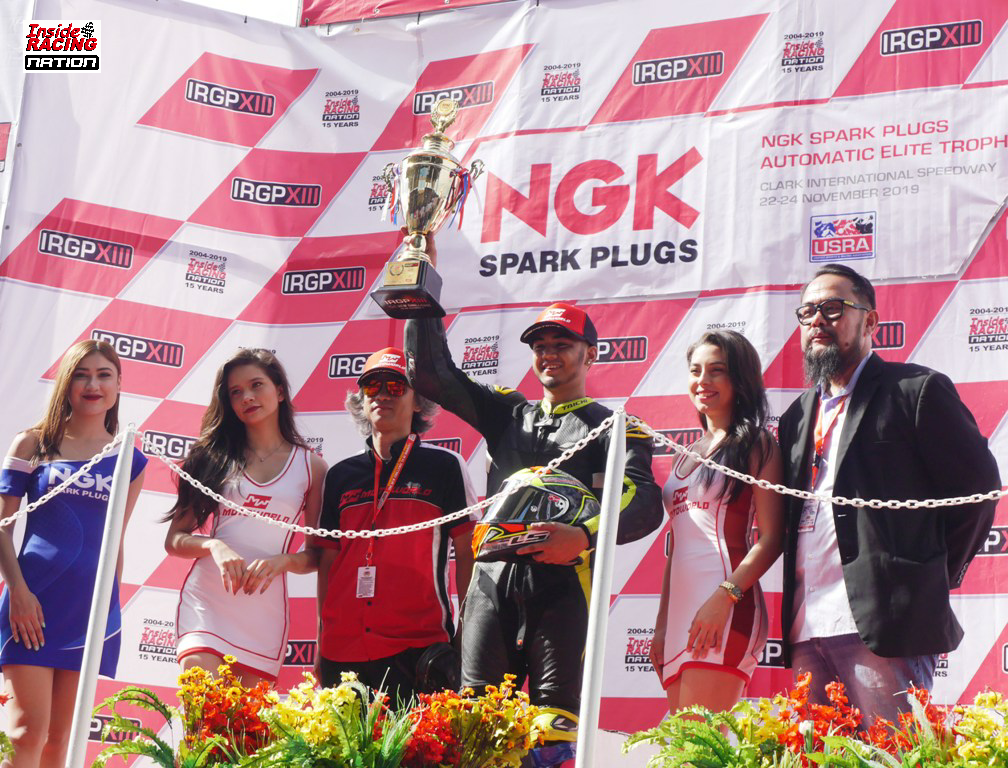 Suzuki-VMan riders April King Mascardo and Rmand Salandanan registered the best lap times in the Denoo Motorcycle Oil Super Underbone Elite Trophy and Phoenix PULSE Super Underbone Trophy.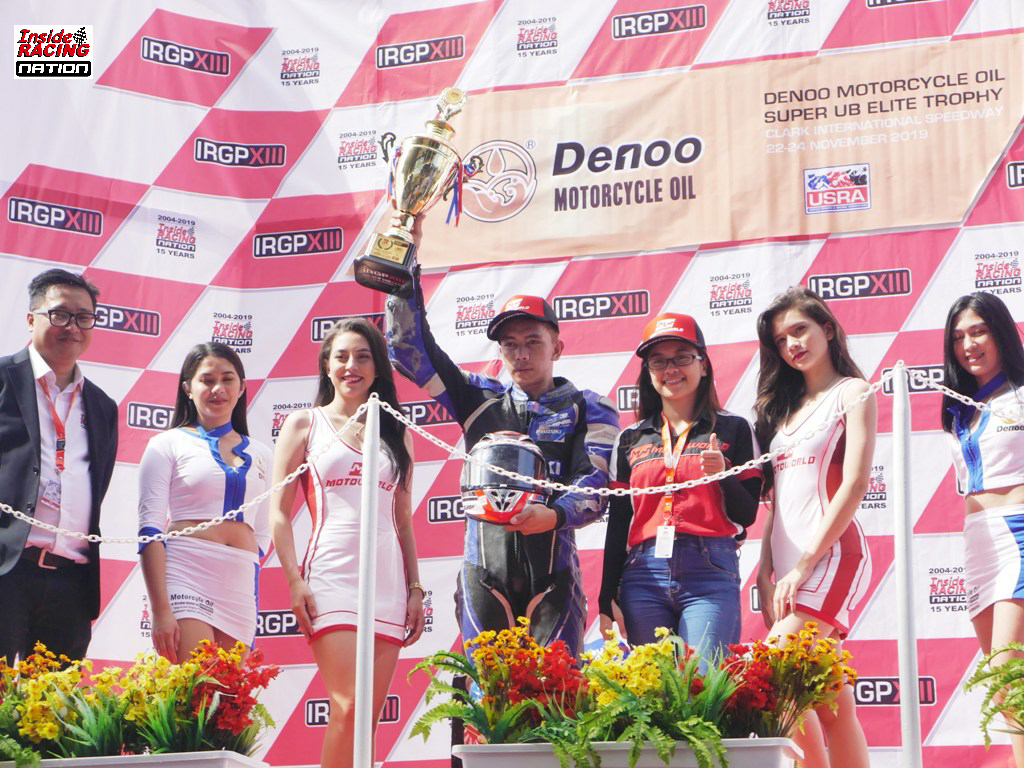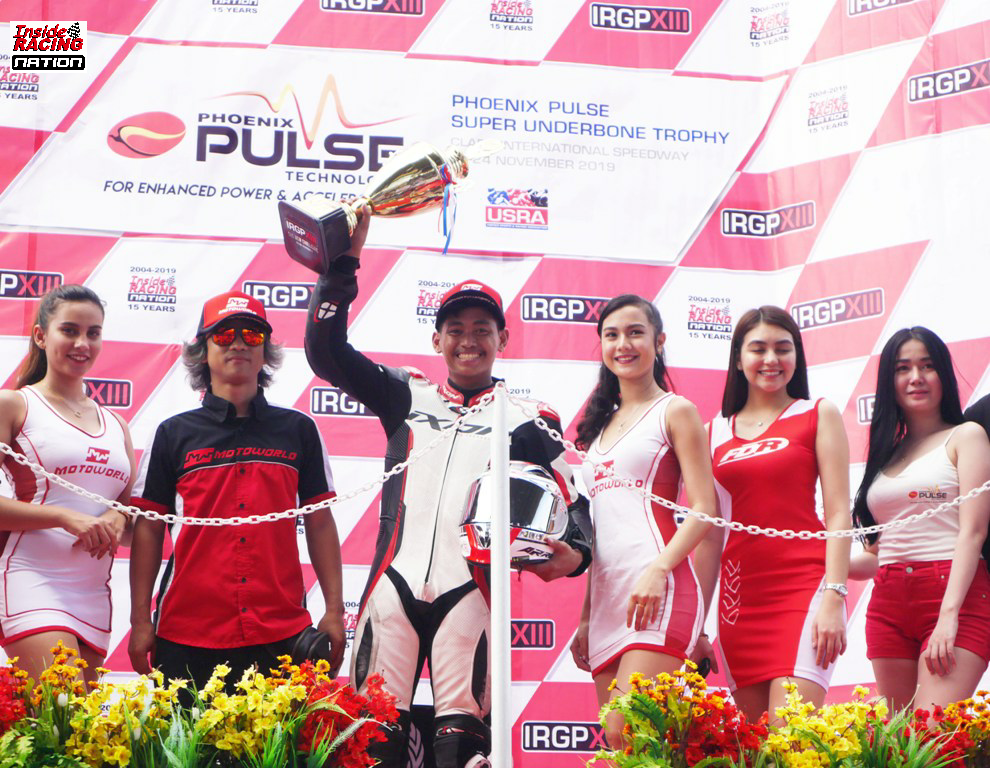 Vrei-ar Suba, one of the gunners of Phoenix-Yamaha-SEC, was the recipient of the recognition in the Castrol Power1 Underbone EFI GP. Suba's lap time was also the fastest among all of the IRGPXIII classes.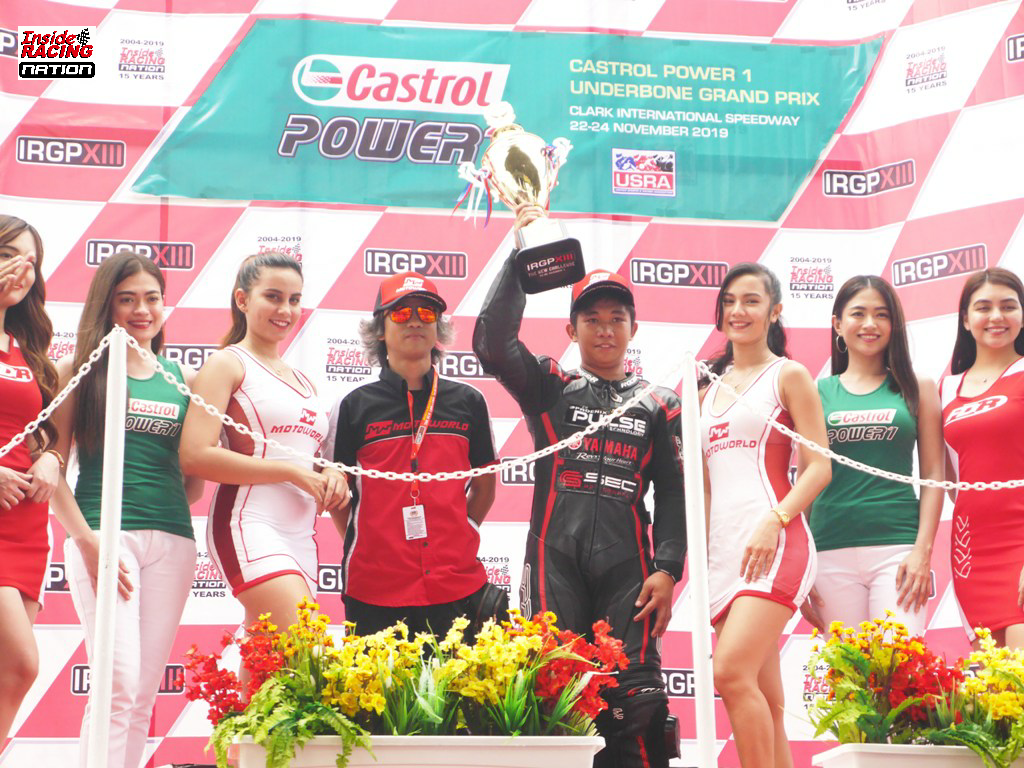 Best lap time in the TOP 1 Evolution Matic Juniors Automatic Trophy was courtesy of Faito-Yamaha rider Amber Torres. Josh Reuben Tan of CABERG-MotoTan won the award in the Motul MotoIR GP. KOSO-Yamaha's Kirk Tomas Dominguiano dominated and got the fastest lap time in the NCY Automatic Trophy.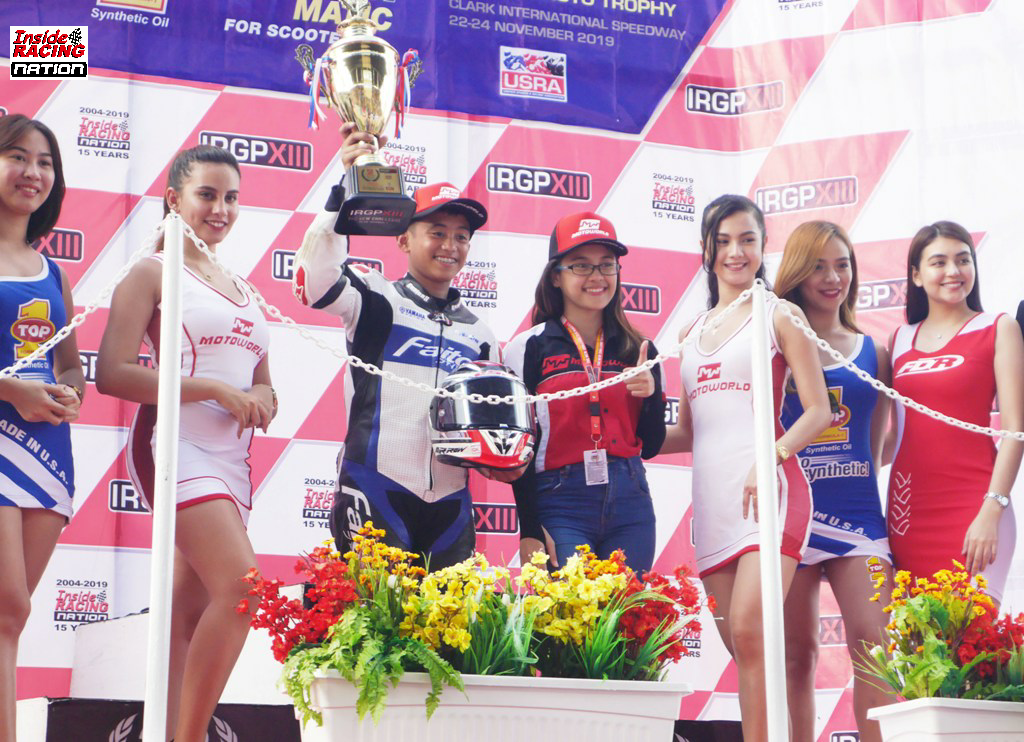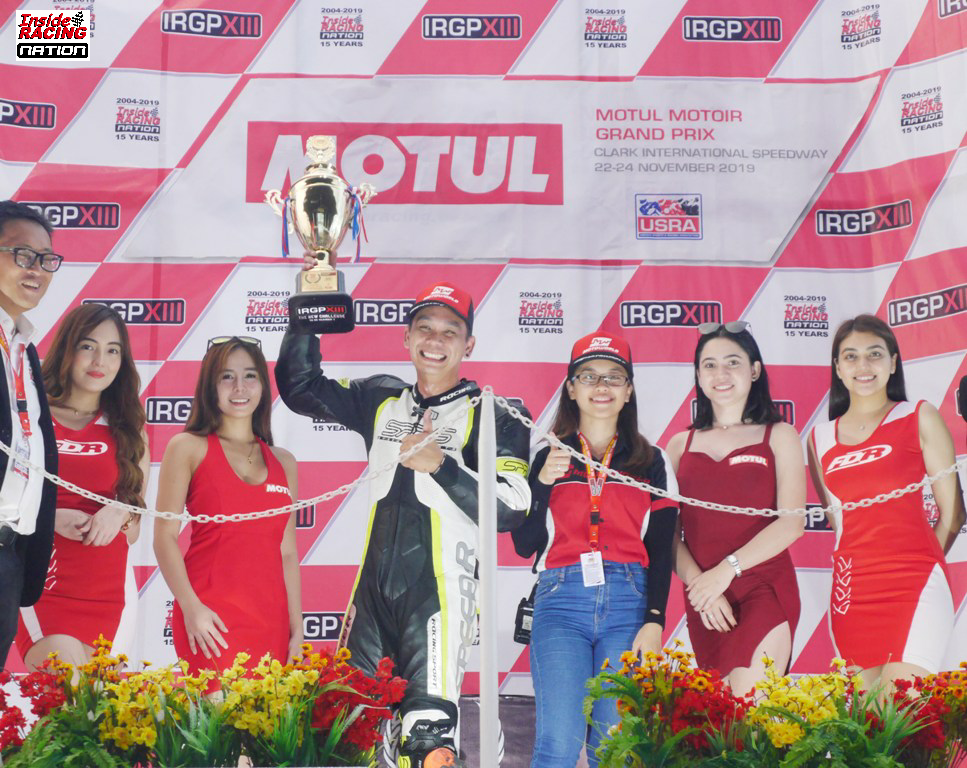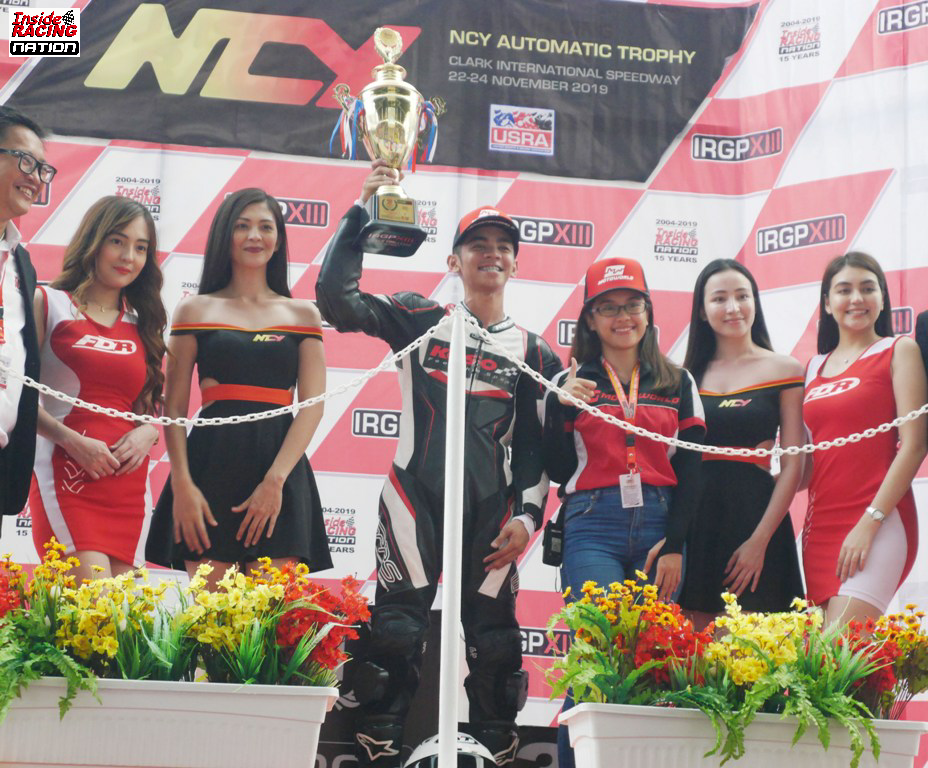 For years now, Motoworld, a company which provides world-class products for motorcycles and riders, has been sponsoring the Fastest Race Lap award of the IRGP.
Motoworld Fastest Race Lap Awardees:
Phoenix PULSE Super Underbone Trophy – Rmand Salandanan (Suzuki-VMan) 1:10.872
YSS Suspension Masters Trophy – John Emerson Inguito (Yamaha-4S1M) 1:06.647
Denoo Motorcycle Oil Super Underbone Elite Trophy – April King Mascardo (Suzuki-VMan) 1:09.734
NGK Spark Plugs Automatic Elite Trophy – Sean Ethan Barcial (SK-ZIC-Redspeed-Yamaha-Brisk) 1:09.180
Castrol Power1 Underbone EFI GP – Vrei-ar Suba (Phoenix-Yamaha-SEC) 1:06.334
TOP 1 Evolution Matic Juniors Automatic Trophy – Amber Torres (Faito-Yamaha) 1:18.913
Shell Advance Automatic GP – Gian Carlo Mauricio (JVT) 1:07.671
NCY Automatic Trophy – Kirk Tomas Dominguiano (KOSO-Yamaha) 1:11.275
Motul MotoIR GP – Josh Reuben Tan (CABERG-MotoTan) 1:11.166
This was published in InsideRACING Magazine's Volume 18 Number 1 issue