Jaime Dempsey on partnership with KYMCO, Ride N' Seek, and her experience here in the Philippines the second time around
Date posted on June 9, 2016
Share this
Jaime Dempsey, the adventurous biker chick host of History TV's international hit Ride n' Seek and now the newest brand ambassador of KYMCO Philippines, had a one on one interview with InsideRACING Magazine as she shared her experiences here in the Philippines, and also gave us some details regarding her 1-month shoot touring the different provinces here in our country. Along with KYMCO President Mr. Charles Tseng, they also relayed how this partnership could further boost KYMCO's goal of promoting road safety here in the Philippines.
Jaime hails from California and has been extensively touring Asian countries the past few years, showing the beautiful sights and sounds that the continent could offer. She was also here last year for the first edition of Ride n' Seek Philippines and toured the Northern and Southern parts of Luzon Island. Now that she is back after one year, she has taken her Philippine tour to another level by touring extensively the Visayan islands of Panay and Cebu and also was able to go to some of the Northern Mindanao provinces.

Read about her exclusive one-on-one interview on the July issue of InsideRACING Magazine!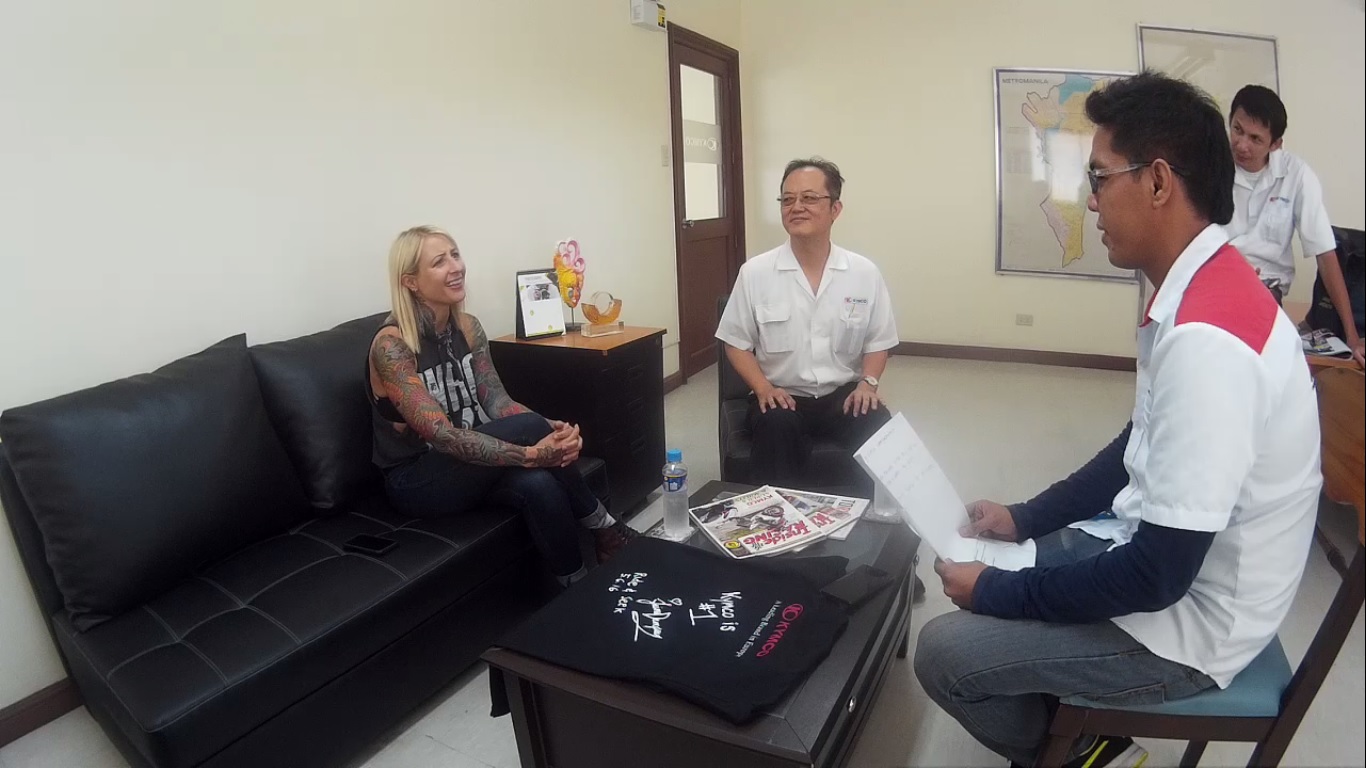 "