Japanese VIP Concept Stance Yamaha NMAX
Date posted on August 6, 2022
Share this
This stance scoot is inspired by Japanese VIP Style or "Japanese VIP Car". The VIP style is a car modification trend that translates from the Romanised Japanese term 'bippu.' It refers to the modification of Japanese luxury automobiles to make them lower and wider instance, with more aggressive wheels, suspension, and body kits.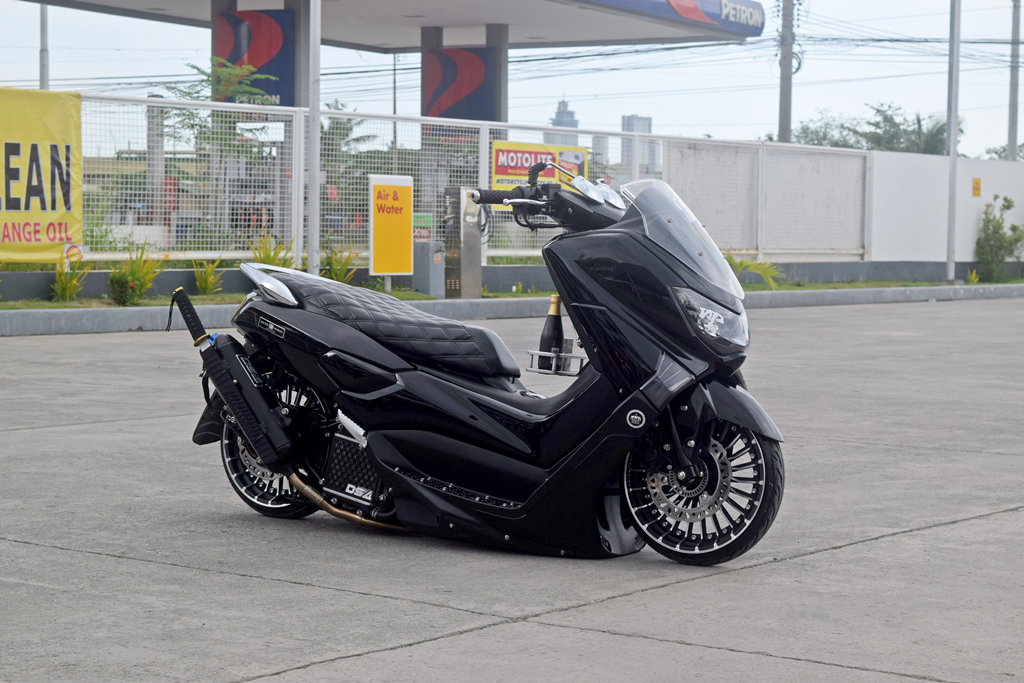 VIP Style cars are typically large, rear-wheel drive luxury sedans, although automotive enthusiasts sometimes use other cars such as minivans or kei cars. These cars were once associated with the Yakuza; however, VIP style modifications are now a subset of their own as automotive modifications. The VIP style has become a loose appropriation of the term perpetuated amongst enthusiasts that goes beyond traditional VIP cars.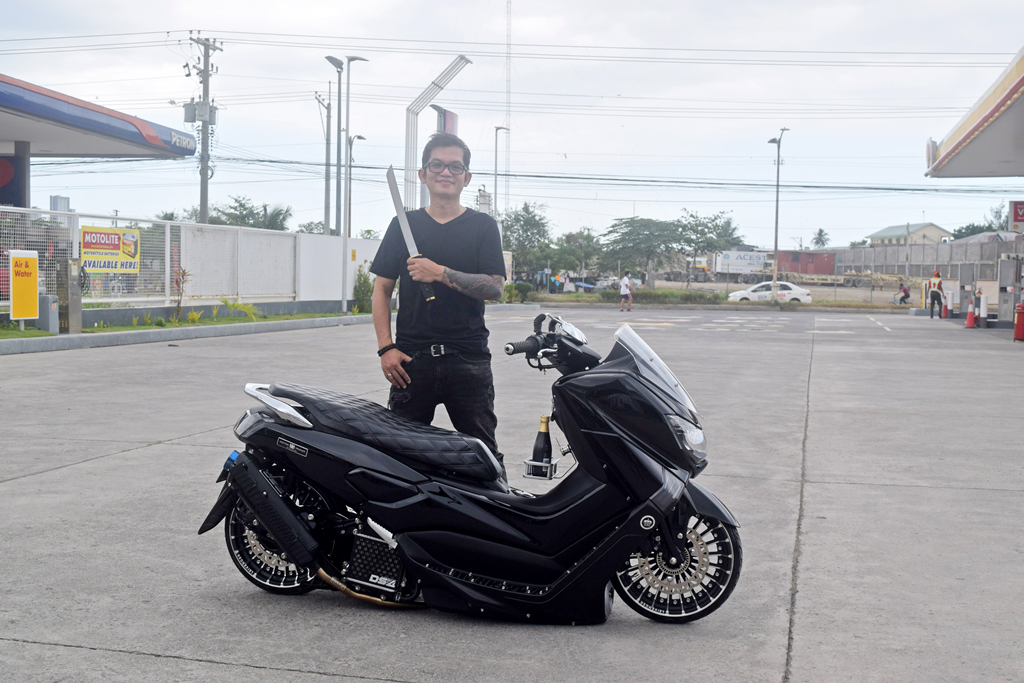 The scoot is owned by Anderson "Andy" Oliveros, a DJ in Dubai and also in clubs and bars Cebu City. Andy has been a long-time enthusiast of the Stance Culture in Cebu and he continues to innovate integrating different ideas to this rapidly growing culture.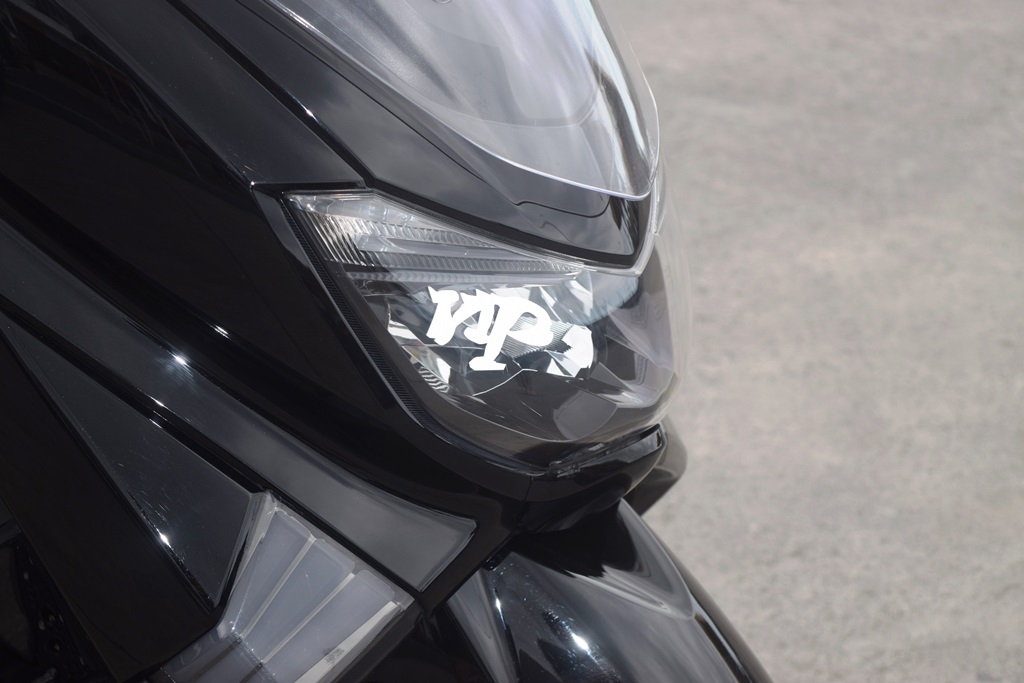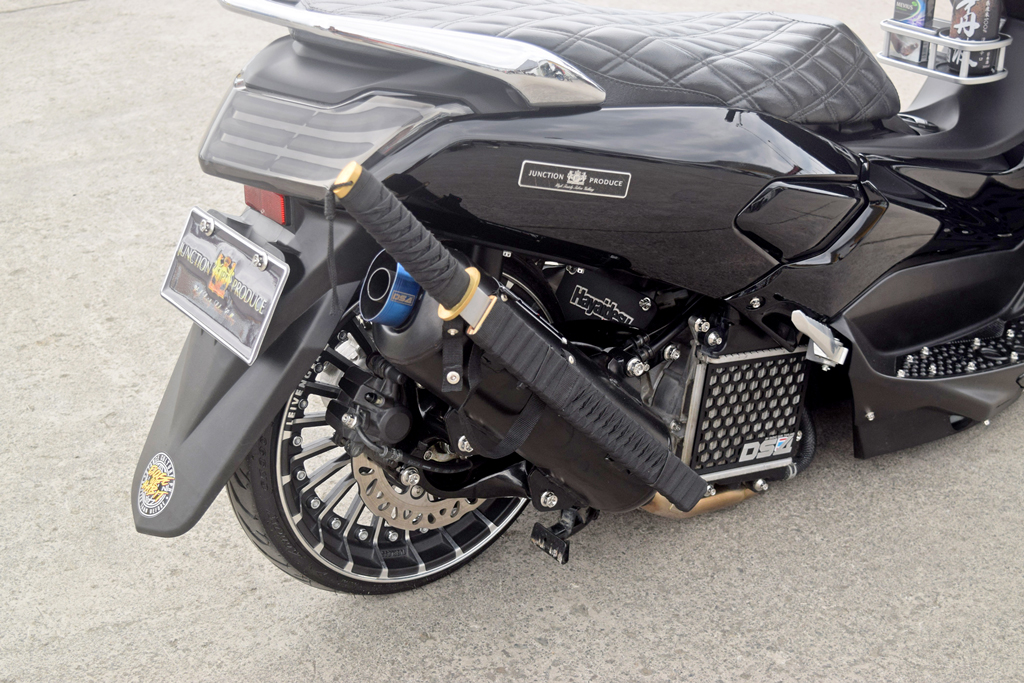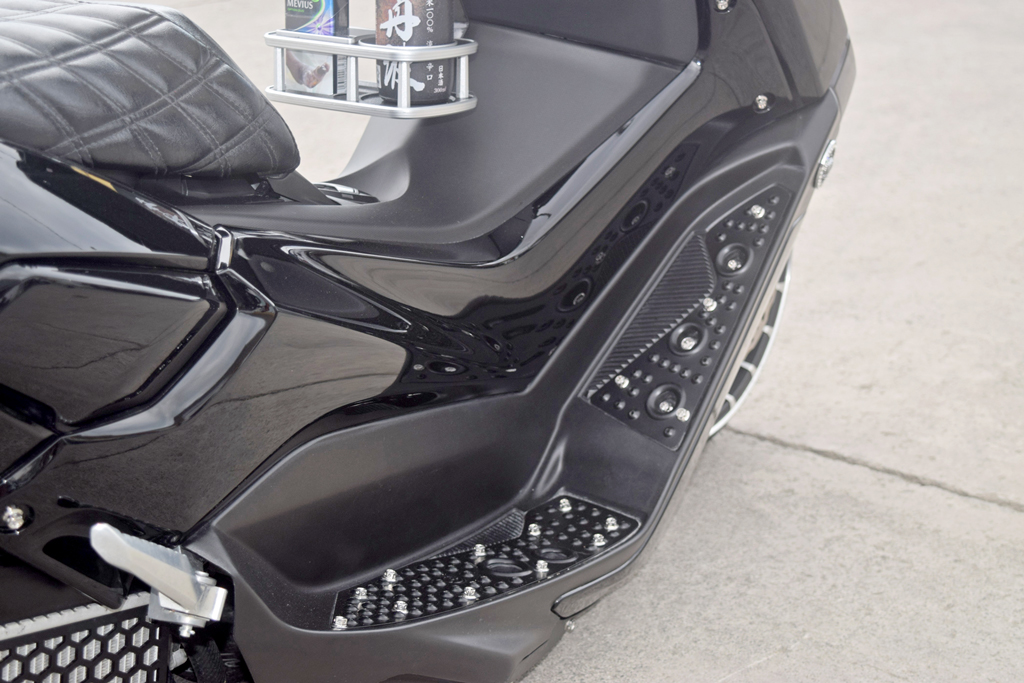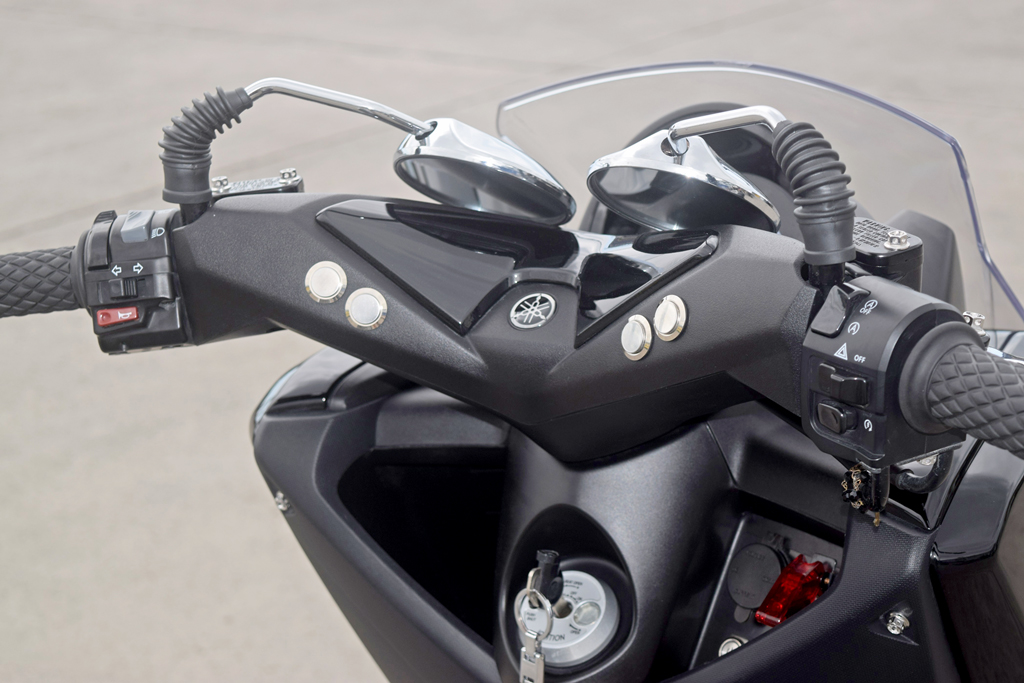 "I choose this theme because it is clean, elegant and simple. I built the scoot myself and with some help and advices from a friend who's been a pioneer in stance build. I also did my own research as well. We encountered some challenges during this build project like shipping delays of parts and correct fitments but despite that, the rewarding aspects of this build is learning something new every day which parts fits best or not, sharing knowledge to inspire new ideas in building custom bikes and most of all seeing the finished product after all the hard work," said Andy.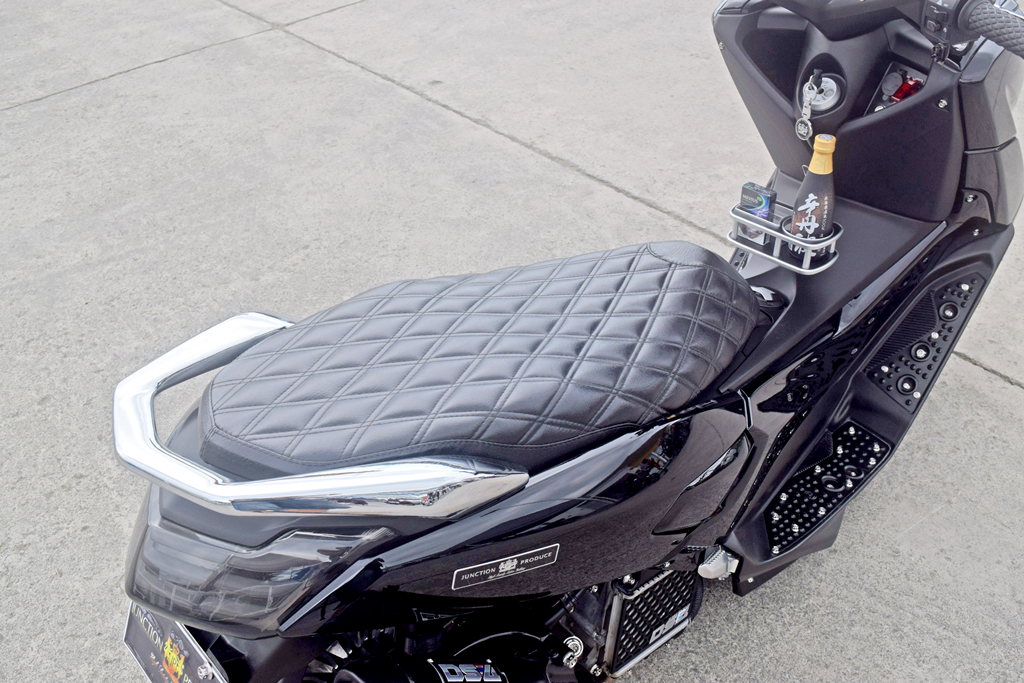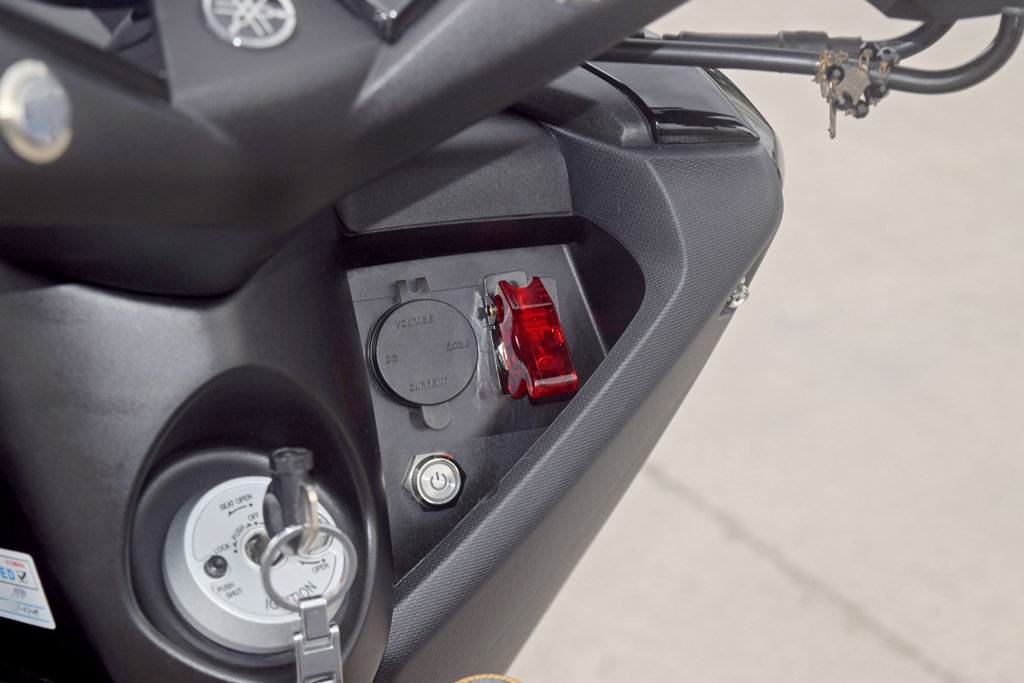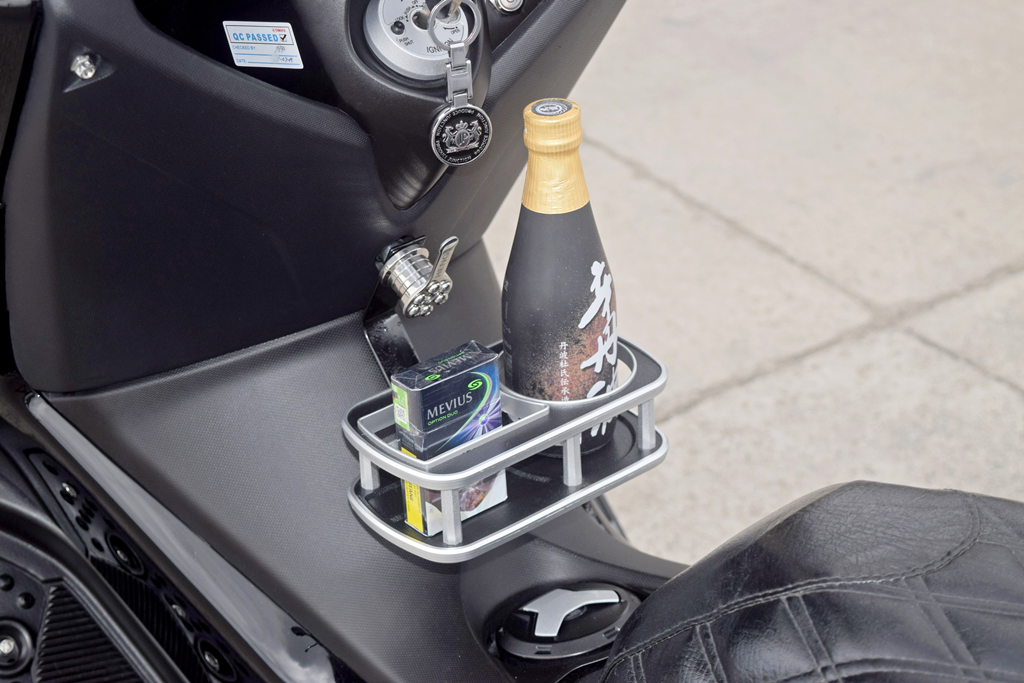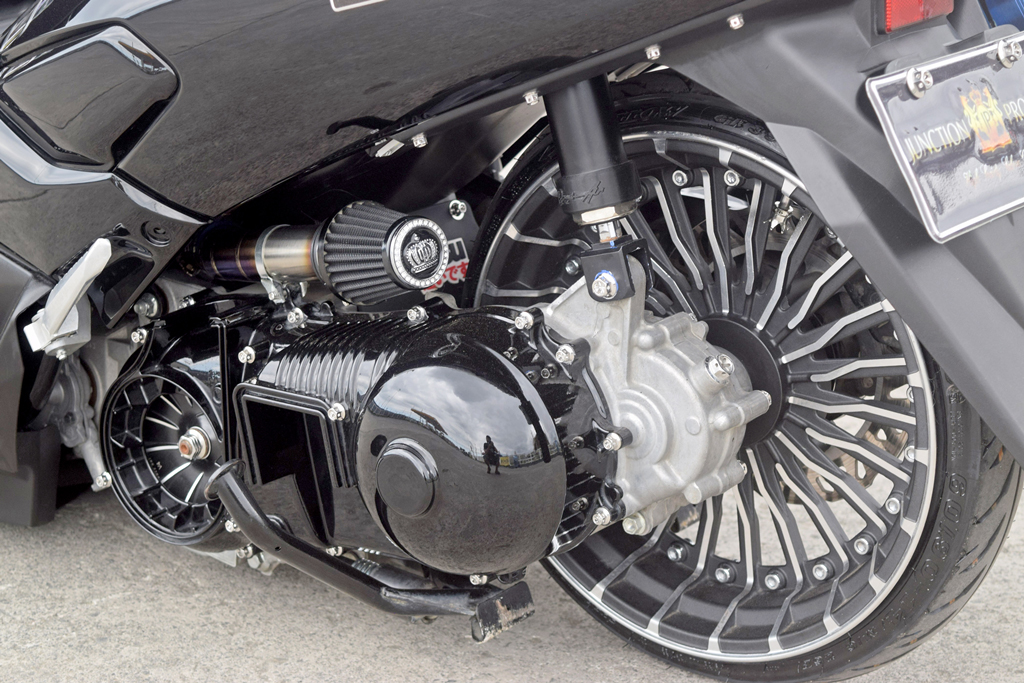 The scoot sports a wide array of premium aftermarket parts and accessories. First of which are the Leivenger Phantom mags 14″ paired with TDR disk rotors at the front and back. To boost performance, it features DS4 Stage 2 power pipe, pulley set, titanium ram air and modified air filter. Andy also spared no expense to add impeccable detail to his Japanese VIP build using 100% white gold genuine Heng bolts, VIP hand grips, VIP table for Sake and cigarettes, Junction Produce Accessories, JPA tail and signal LED, clear visor, VIP tire valve caps and custom-made VIP leather seat. To add contrast to carry out his black and chrome color theme, he used chrome grab bar, chrome brake lever, chrome foldable side mirror and chrome short side stand. One of the most notable features of the scoot is the air suspensions by BNYDair. The scoot can transition seamlessly for any riding condition as the suspension height can be fully adjusted with its custom chrome control buttons up front. To finish it off, he added a samurai katana mount on his exhaust pipe, a fitting final touch for his Japanese VIP Scoot.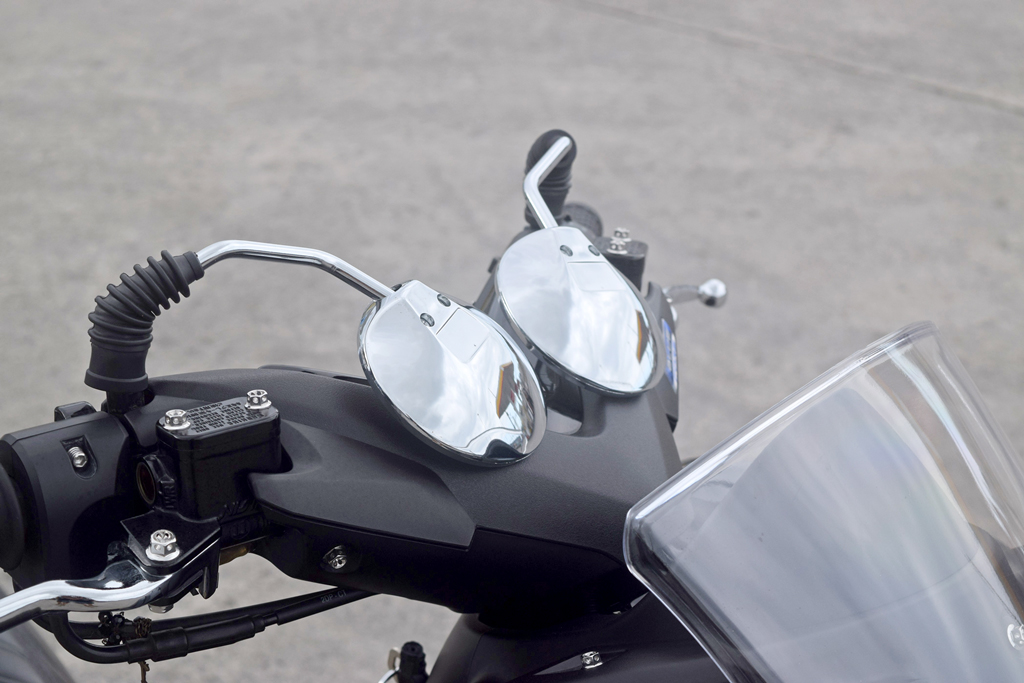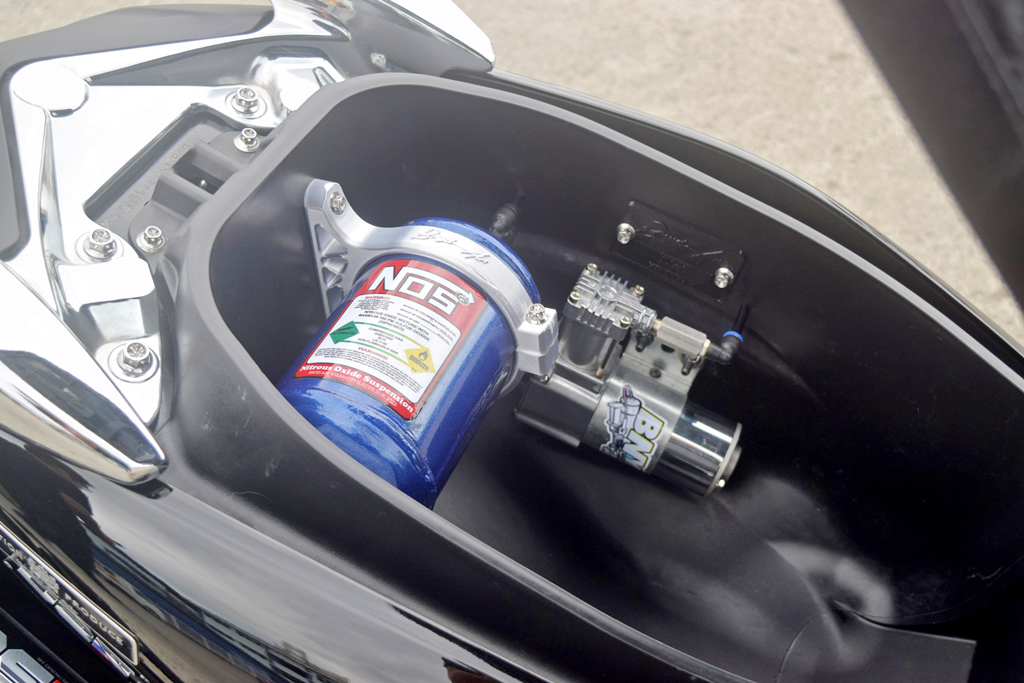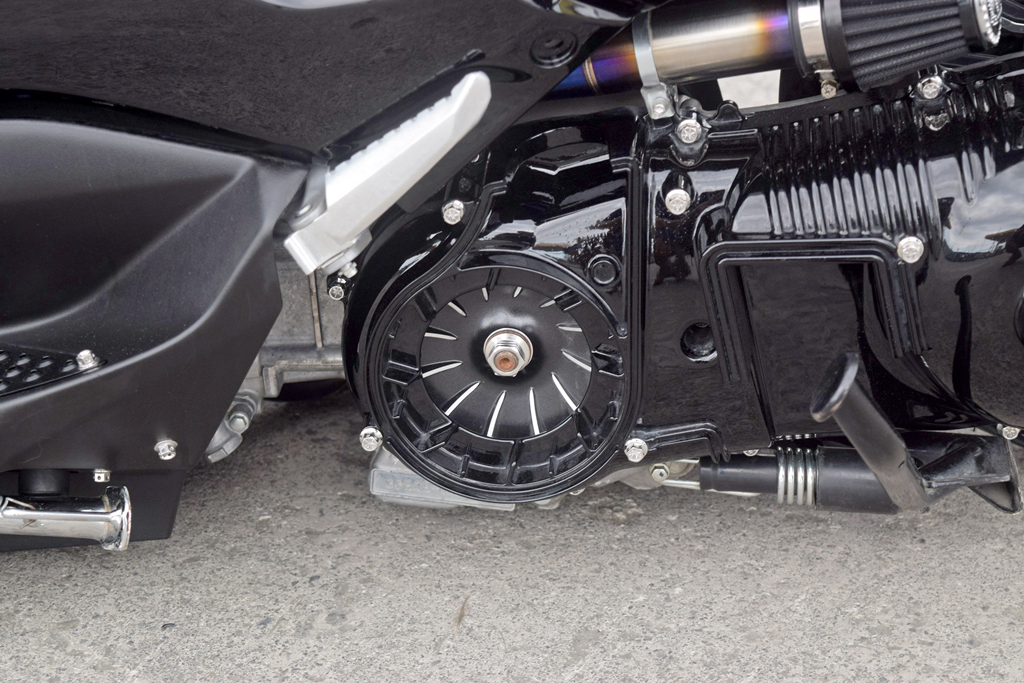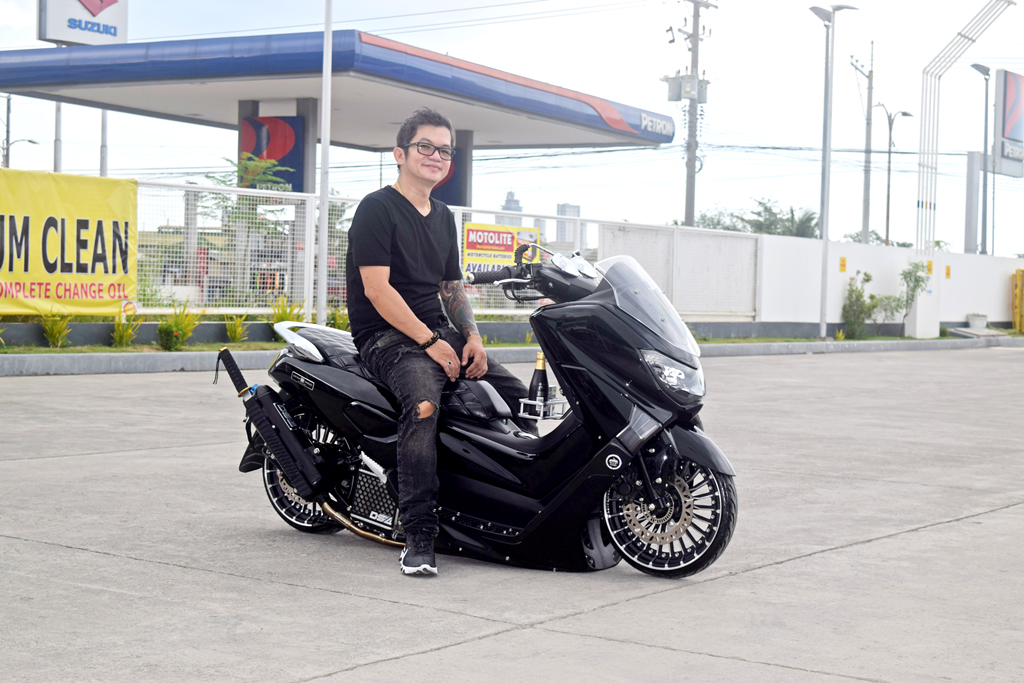 Andy shared, "First of all, thank you to InsideRACING Magazine for featuring my VIP Scoot. Thank you for your continued support for the custom bike building culture. Huge thanks to my brothers Robin Right and Rich Solon for the major sponsorship every motor show, you know what I mean bros. Special shoutouts to NorthSide Lowered family, MidCoast Street Low Ph, to SCP SMP for sharing ideas , to Irish for the full support as always and to bro Joemon and the Totoy Boys. Special thanks to Cebu Pro Visuals, Rich Run Audio Equipment Rentals And Services, City Customz, Llb motors, BNYDair, to Sir Marc, S&E, Heng shop Cebu and of course, lastly, to all my friends and haters keep on building!"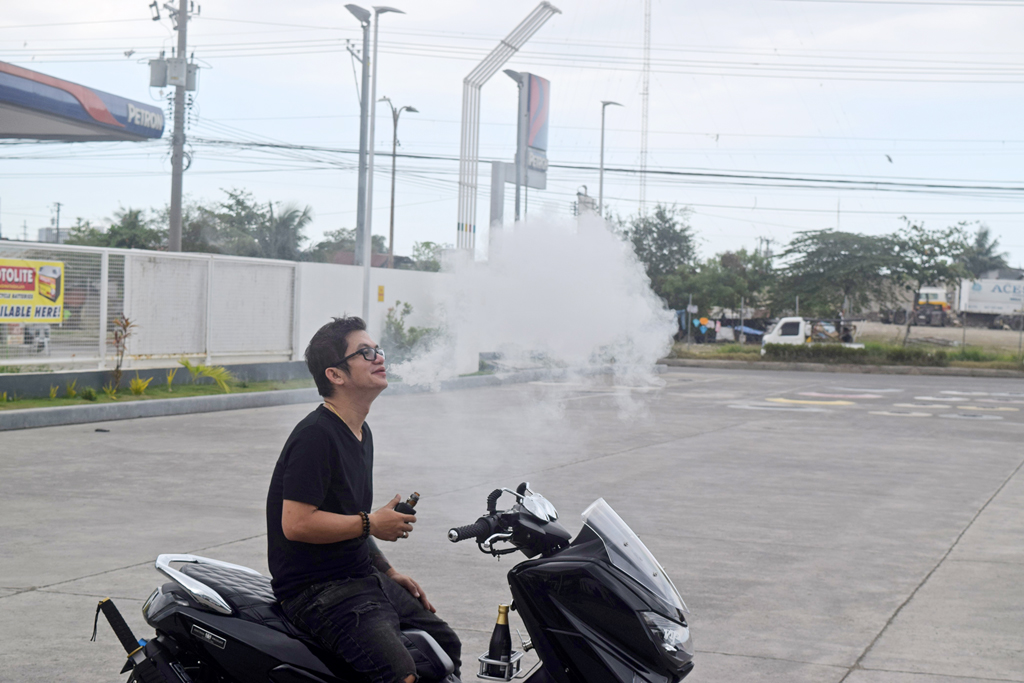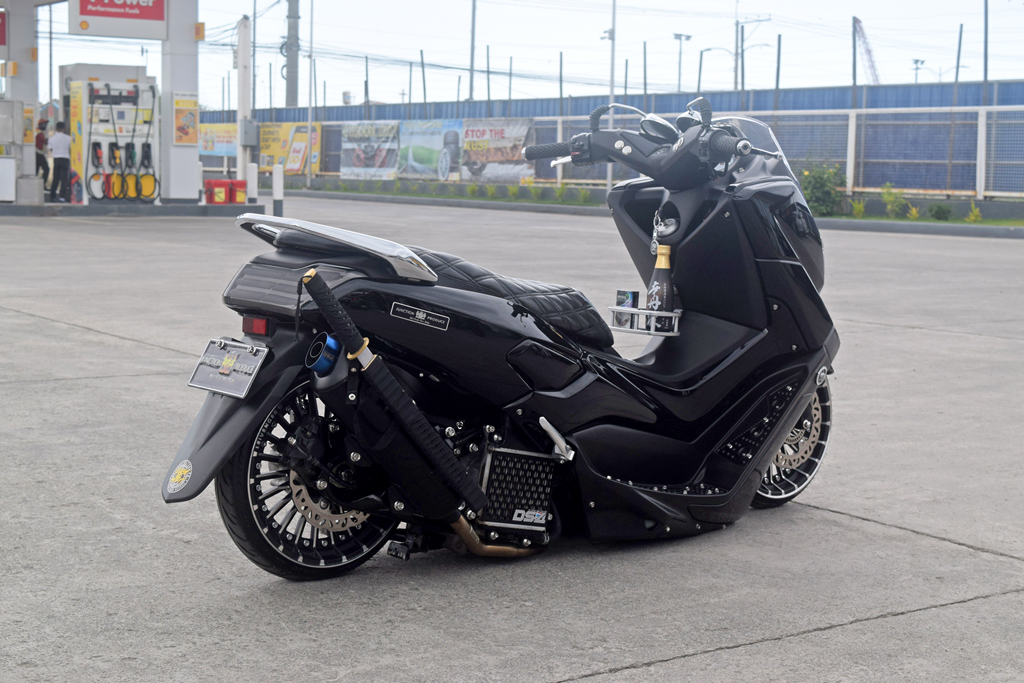 Parts and Accessories Used: Air suspensions by BNYDair,  100% white gold bolts by Heng, Leivenger Phantom mags 14″, TDR rotor discs, titanium ram air, modified air filter, Stage 2 power pipe, JPA tail and signal LED, clear visor, pulley set, chrome grab bar, chrome brake lever, VIP hand grip, Junction Produce Accessories, chrome foldable side mirror, VIP table chrome, short side stand, VIP seat and Samurai katana
Thank you for visiting insideracing.com.ph. While you are here, kindly don't forget to click on our advertiser ads above, visit their site and consider them for your motorcycling needs. It will help us a lot.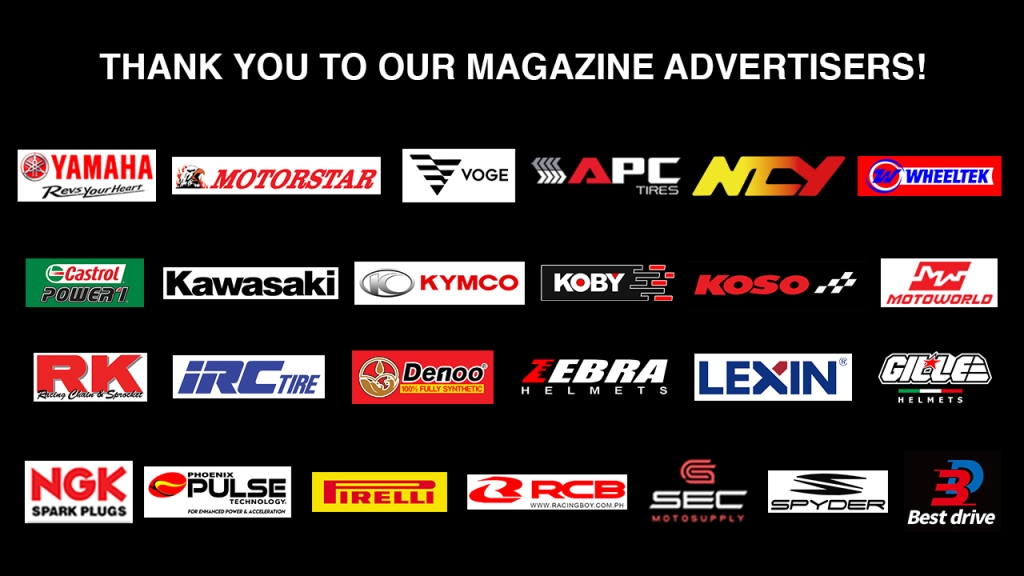 You can also order a copy of our monthly print magazine for more riding contents to read and enjoy at your leisure anytime by clicking here.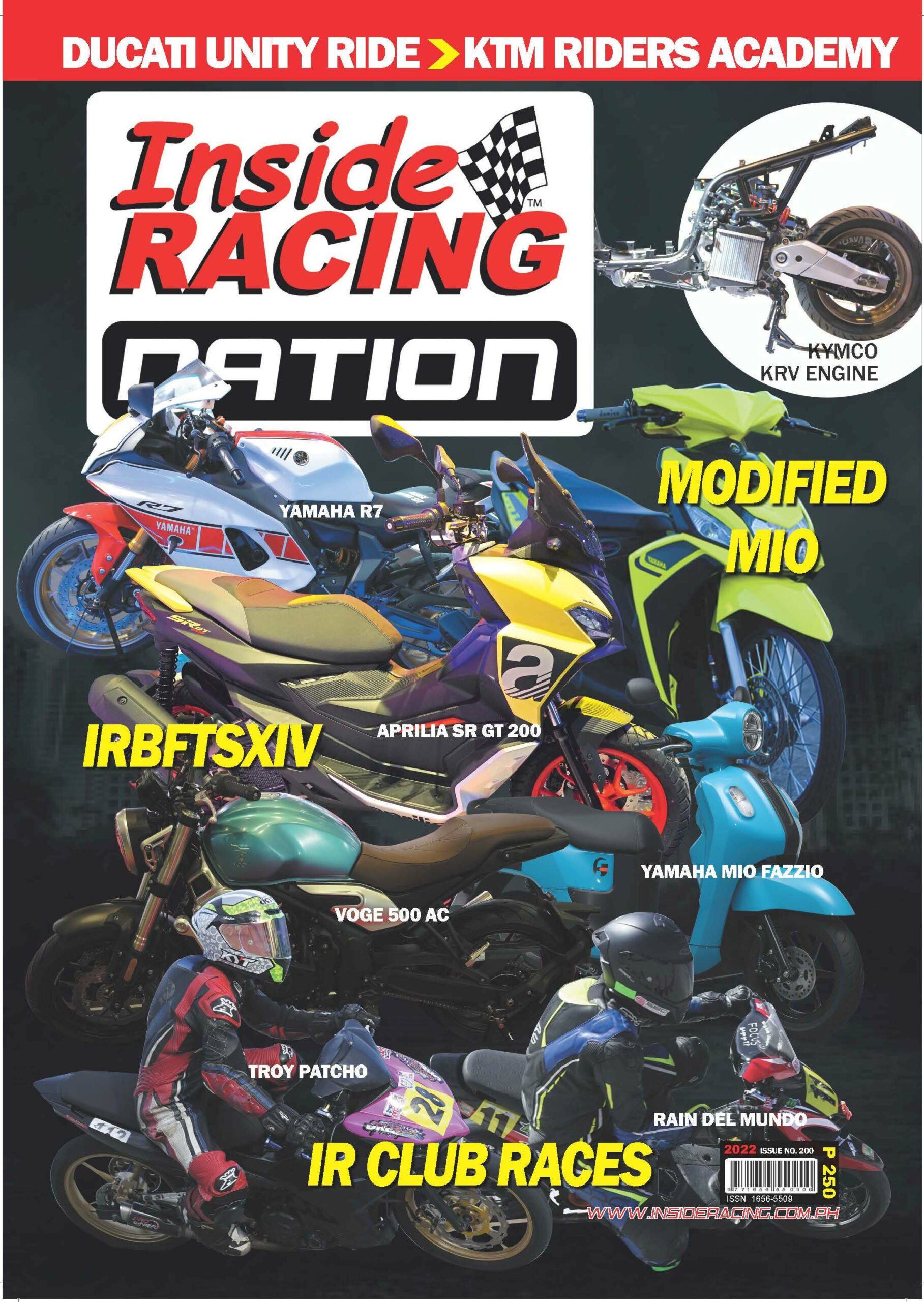 You may also express your thought below through the comment section. You may also follow us on Facebook, on Instagram @Insideracingnation or subscribe to our YouTube channel.