JMac Motovlog Feeling and Sharing the Moment
Date posted on October 3, 2020
Share this
If you are into motorcycles and social media, "Mga Katoto!" and "For the views" are perhaps familiar phrases you have heard. These are the trademark of Jmac Motovlog, one of the successful Filipino motovloggers who have indeed captured the interest of many with his works.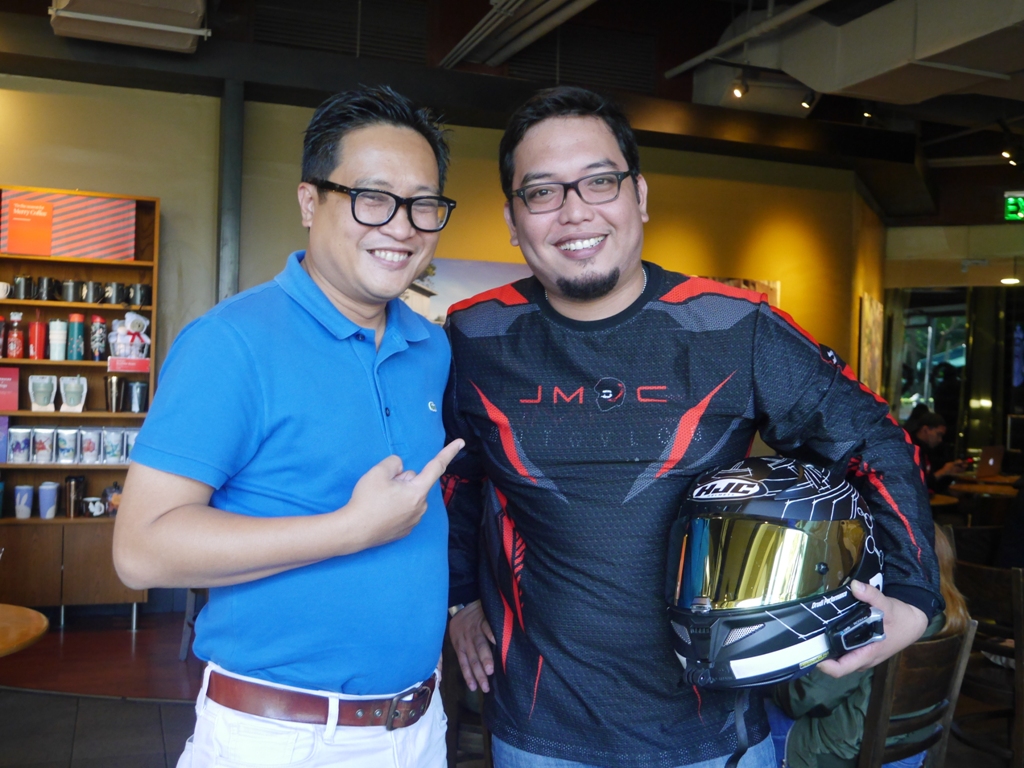 Jmac has been a motovlogger for three years now and he is doing this full time for a year now. The man who oozes wit and personality is Mark Jerwin Tiburcio and he makes most of his passion in life – video editing, motorcycles and riding.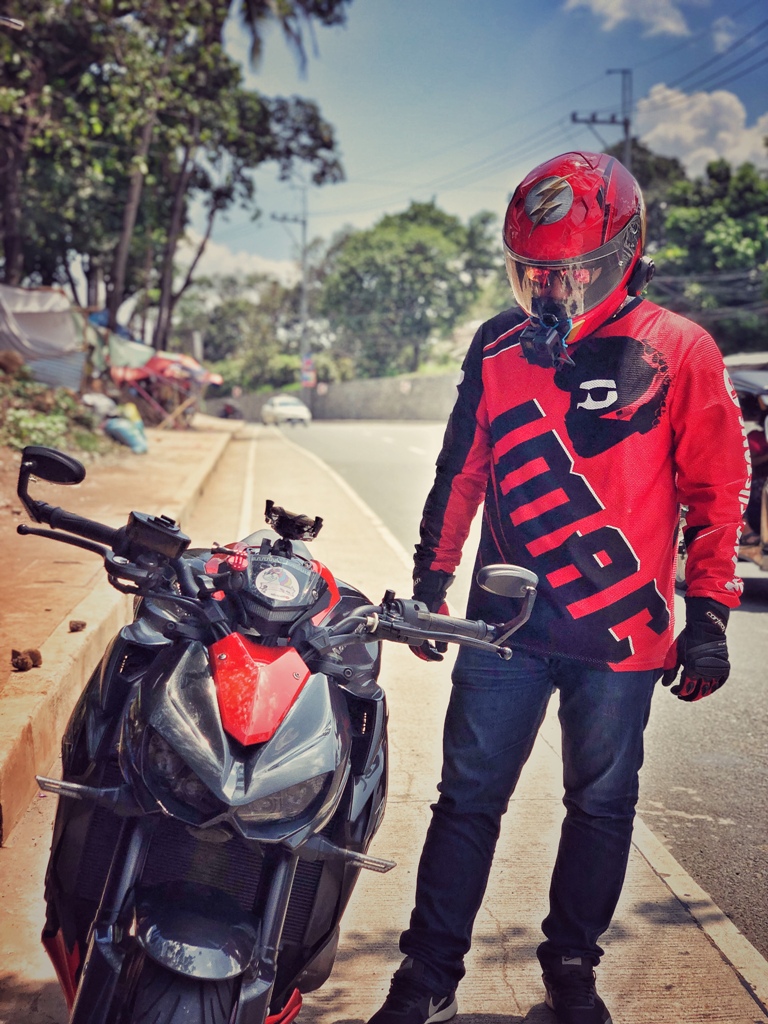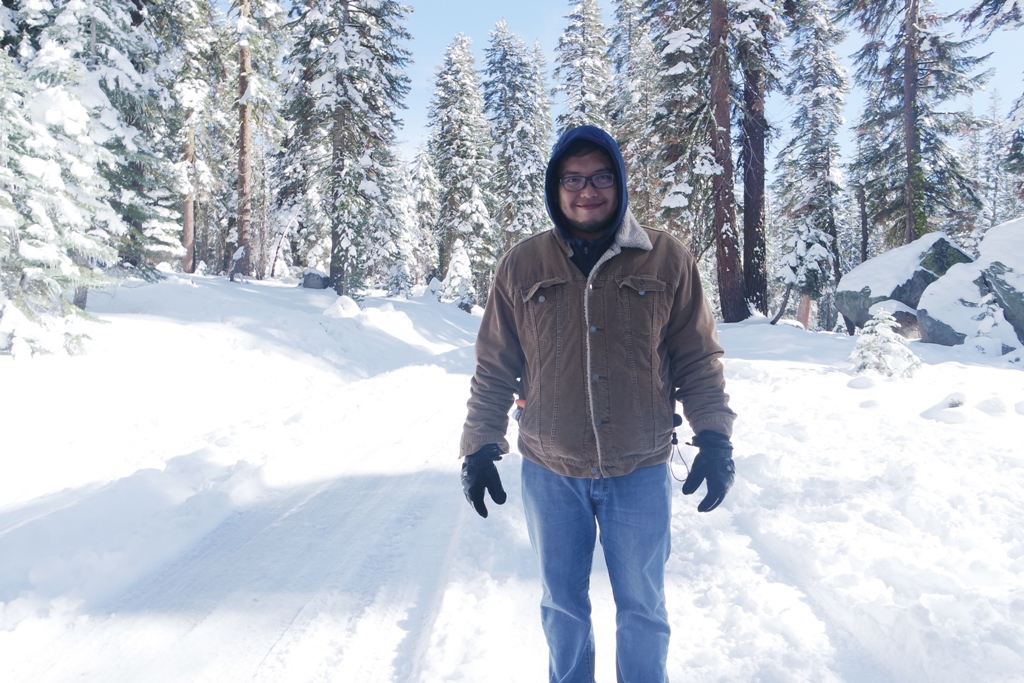 Beginnings..a Little Background on the Man
Jmac is trilingual – that is, he can speak Filipino, English and Ilocano! He is from Bambang, Nueva Vizcaya. At the age of 15, he went to the United States and stayed there for 6 or 7 years. There, he worked as a clerk for a year. He took up Nursing in a college in Quezon City for one semester and then went back to the US again. He has also ventured into buy and sell of four-wheels before. Jmac is proud that so far, he is the only motovlogger in the country who speaks Ilocano in his vlogs. This Gemini is happily married and is a father of two kids. "Earned not given" is the best way to describe Jmac's YouTube channel as the views, the subscribers and his success is a product of his hard work and passion. He was influenced to try motovlogging after watching an American motovlogger.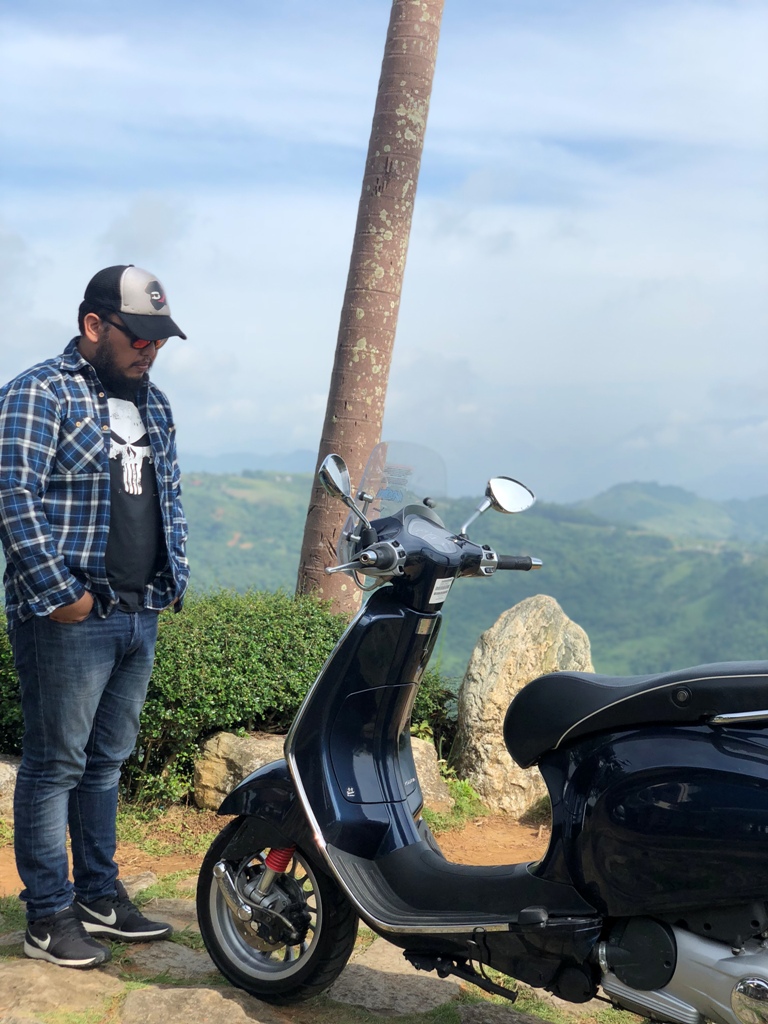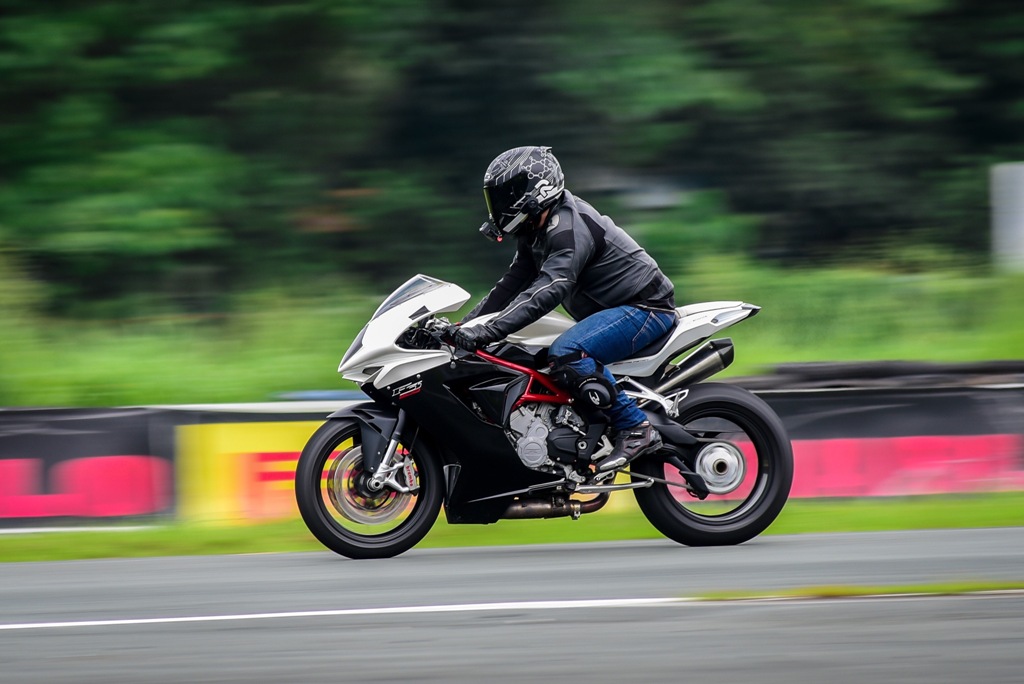 Riding motorcycles since 12
His interest in riding motorcycles was because of his Tito Dennis. The first motorcycle Jmac rode was a Honda TMX 155. Through the years, he has owned a Yamaha Sniper 135, Suzuki Raider 150, Honda XR200, Harley-Davidson XL 1200 Sportster, Yamaha NMAX, KYMCO Xciting 400, Ducati Scramber Icon and a Kawasaki Z1000 which he got in 2015. He is the first Filipino motovlogger to test ride big bikes. Before, he only rides in Manila but has now incorporated out of town travels in his motovlog. With his driving and riding skills, Jmac emphasizes safety and camaraderie on the road. Jmac participated in the Cebu 600 endurance event in 2019 and joined the 2020 BOSS Ironman Motorcycle Challenge, another great and fun experience for him on two-wheels and he got to see the beauty of the country more. He was also a participant in the Wheeltek Track Day 6 held at the Clark International Speedway last December 2019.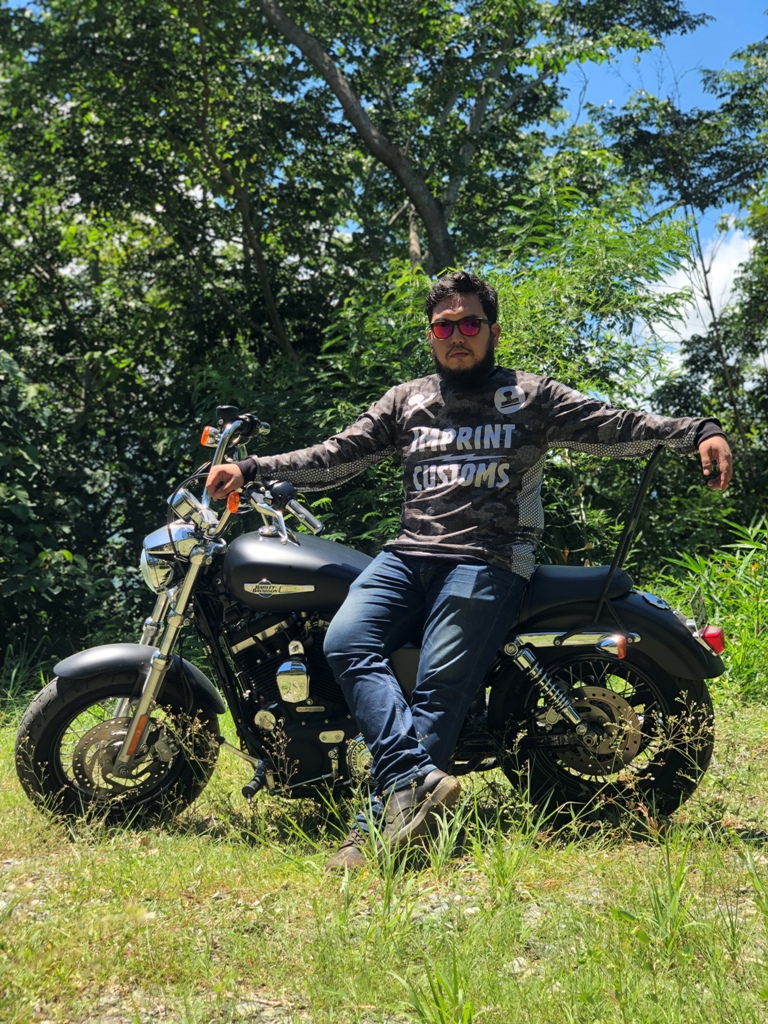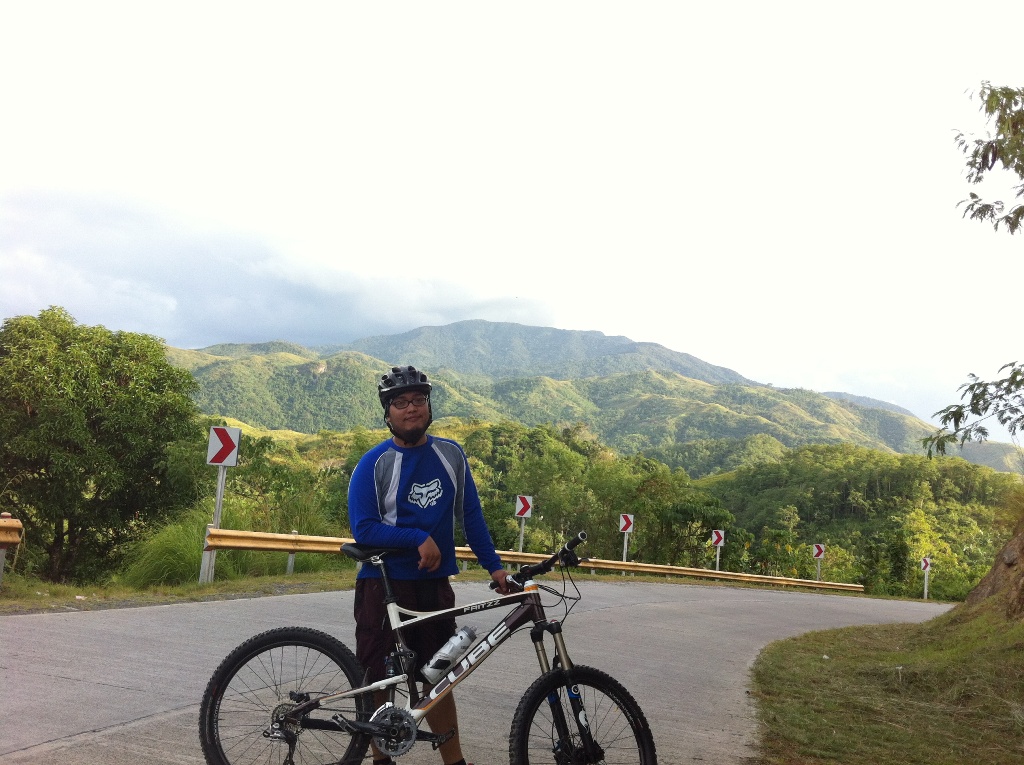 Jmac Motovlog
His first YouTube Channel is immediately a hit and embraced by a great audience. "What you see is what you get", as Jmac naturally conveys his energy and feelings in his vlogs. You would notice that his vlogs starts from his home. The audience is part of his journey and he wants to document and share each moment with them. His humor adds to the entertainment and he shows and imparts what he feels. He screams when he is excited and thrilled and his audience get the feeling as if they are with him. The signature of his YouTube channel is his first impression or reaction when reviewing motorcycles. He also pioneered dual-vlogging in the country. Jmac usually rides and test rides big bikes but he is open to review smaller displacement motorcycles. He is also the motovlogger who entertained and responded to Motodeck when the latter was just starting.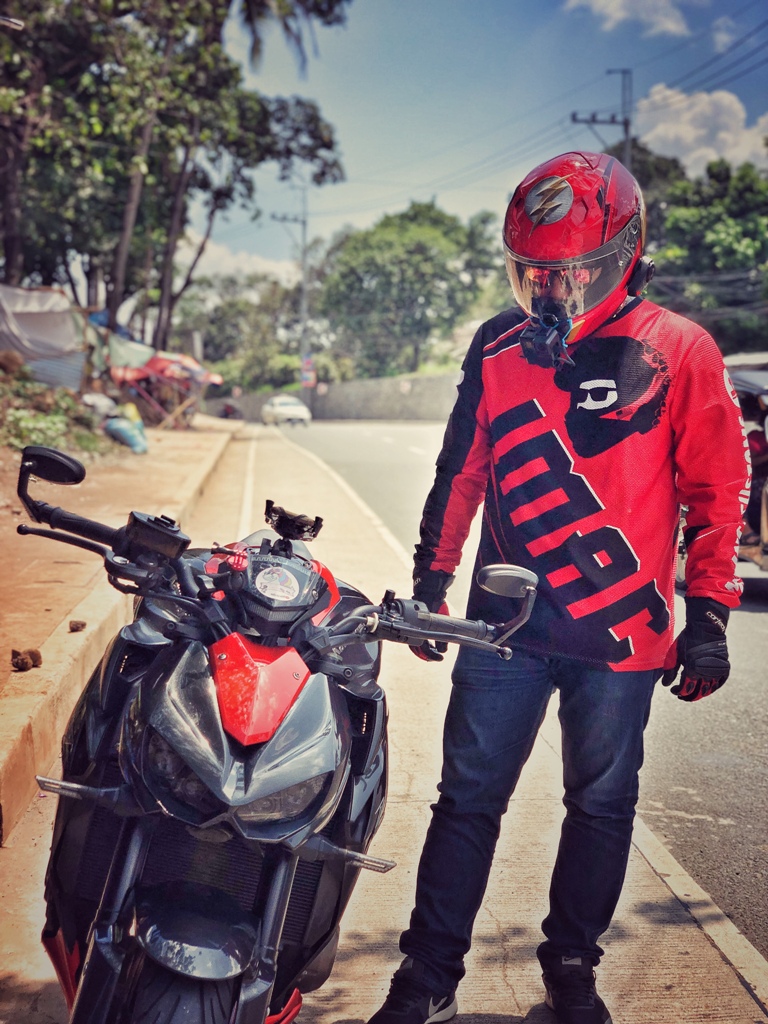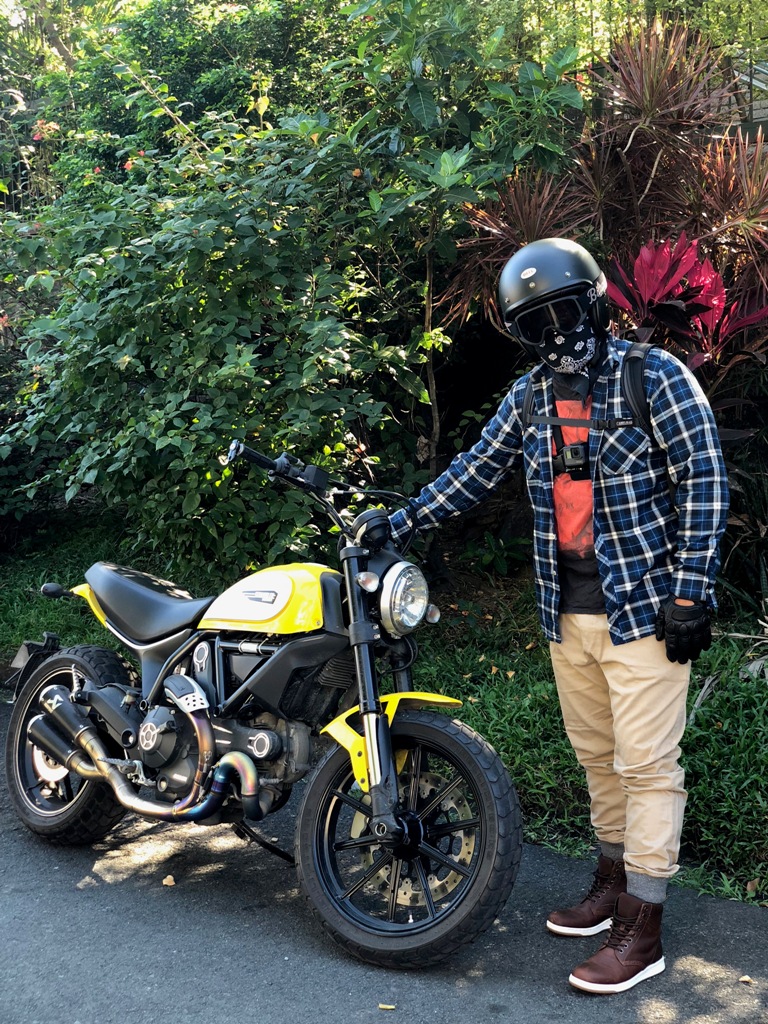 Mrs. Jmac
Behind the success of a man is a great woman. Indeed, as Jmac proudly says that one of the reasons of the success of his motovlog channel is his wife and her solid support to him.  This tough-looking guy is a good family man. Jmac married his high school sweetheart and though initially they only lasted a month, they got together again after seven years when he came back to the Philippines. His wife also has a thriving YouTube Channel entitled Mrs. Jmac. It was the idea of Jmac for his wife to be a motovlogger as well. The two loves riding motorcycles and adventures. Jmac even shared that whenever they have petty quarrels, they will ride and this will and this will soothe them and resolve their misunderstandings. Mrs. Jmac supports her husband, joins him in rides and helps him in his motovlogging career in many ways.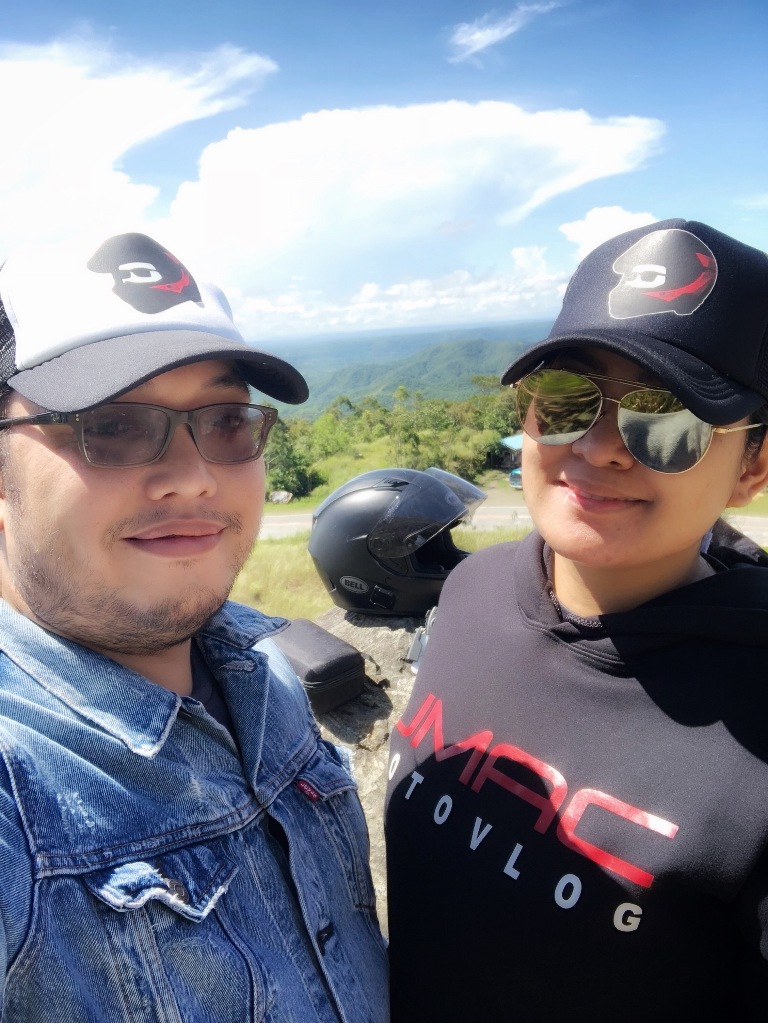 Jmac's goal is to experience things has not experienced before in riding motorcycles. For those who want to try motovlogging, he encourages them to "start with a passion, enjoy what you do and be happy." Indeed, Jmac has found and fulfilled his passion and created something to be proud of, his legacy.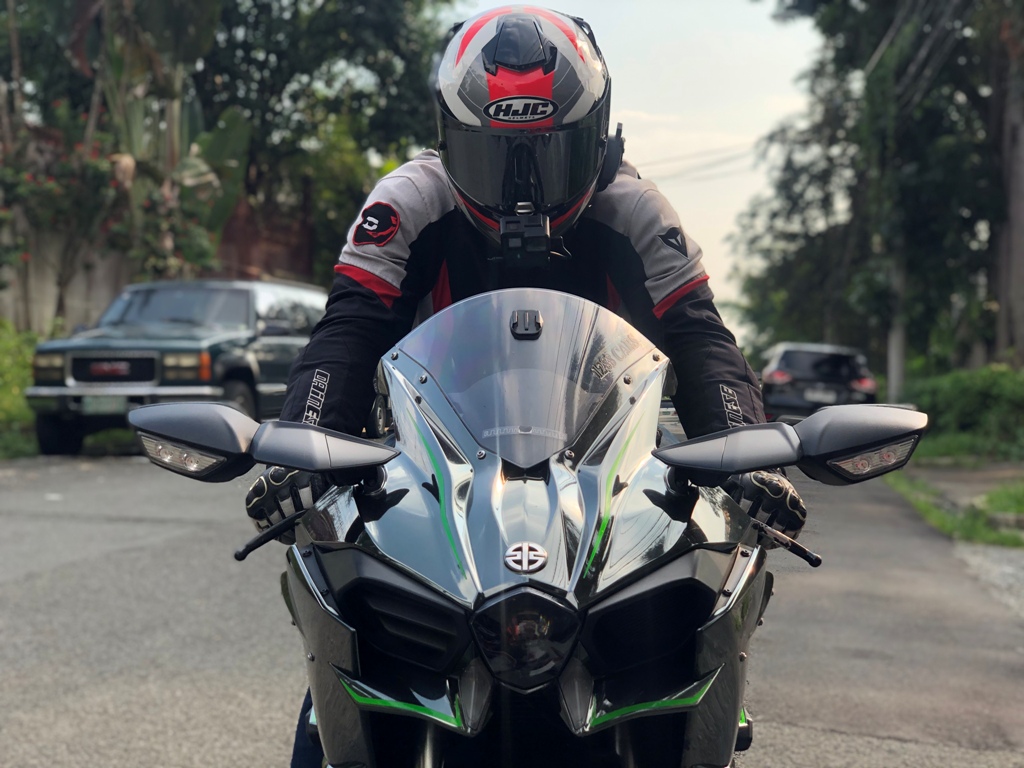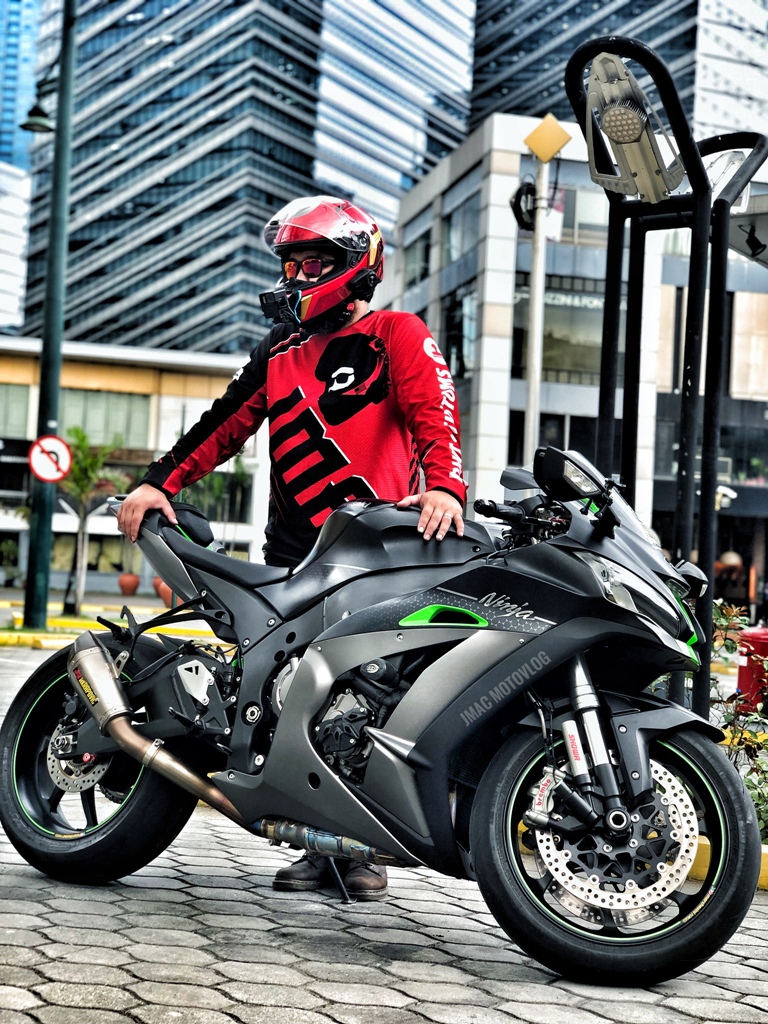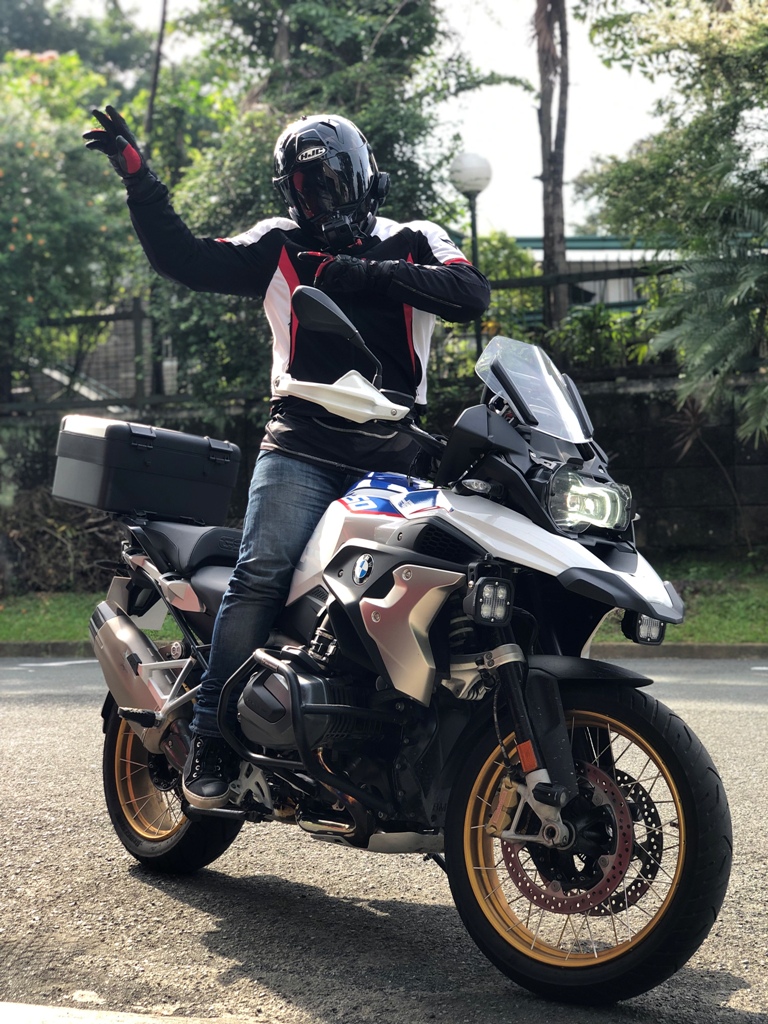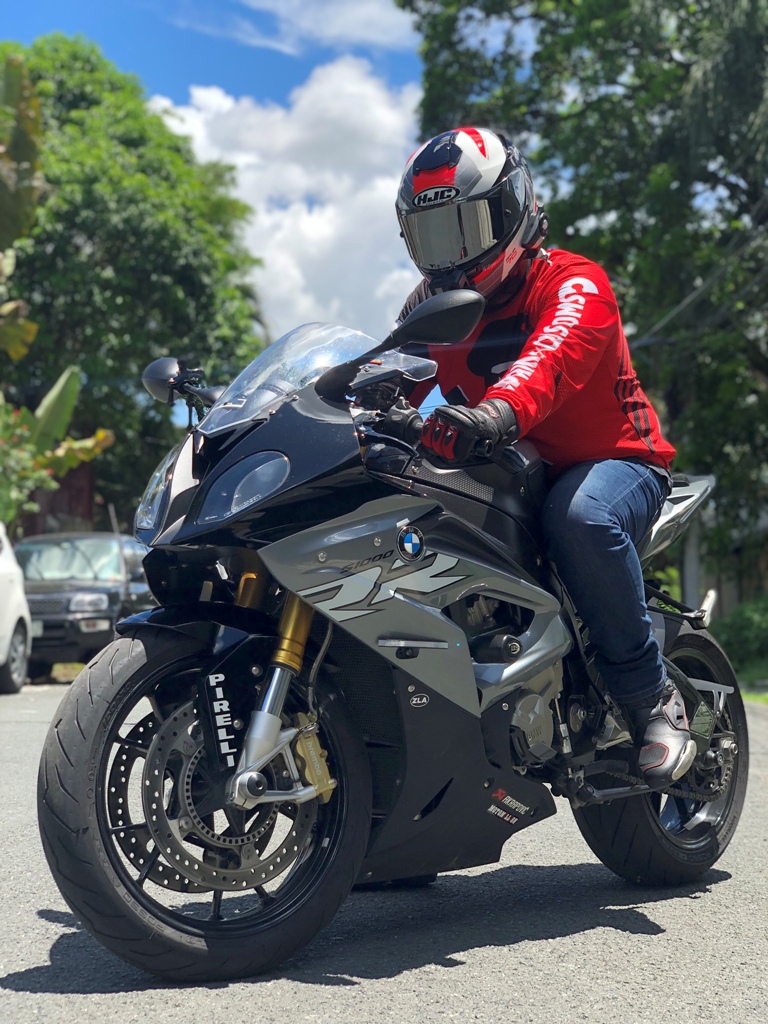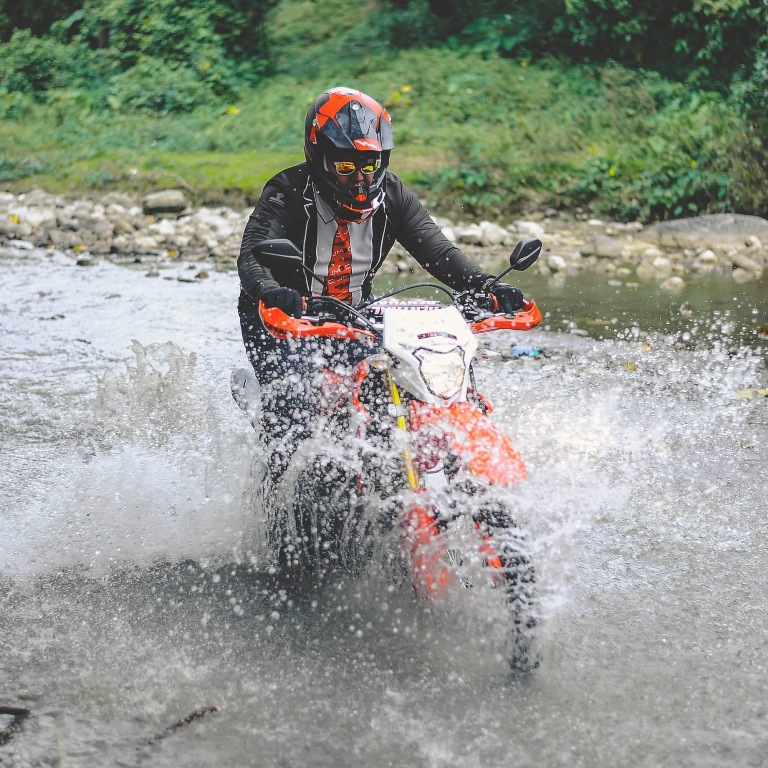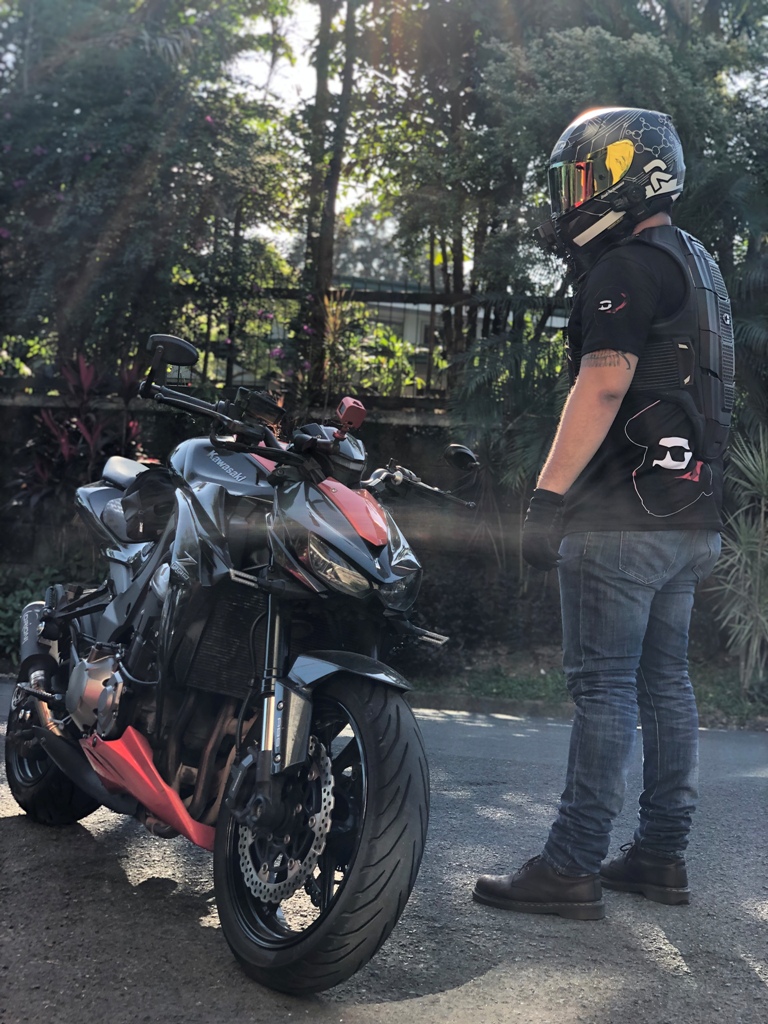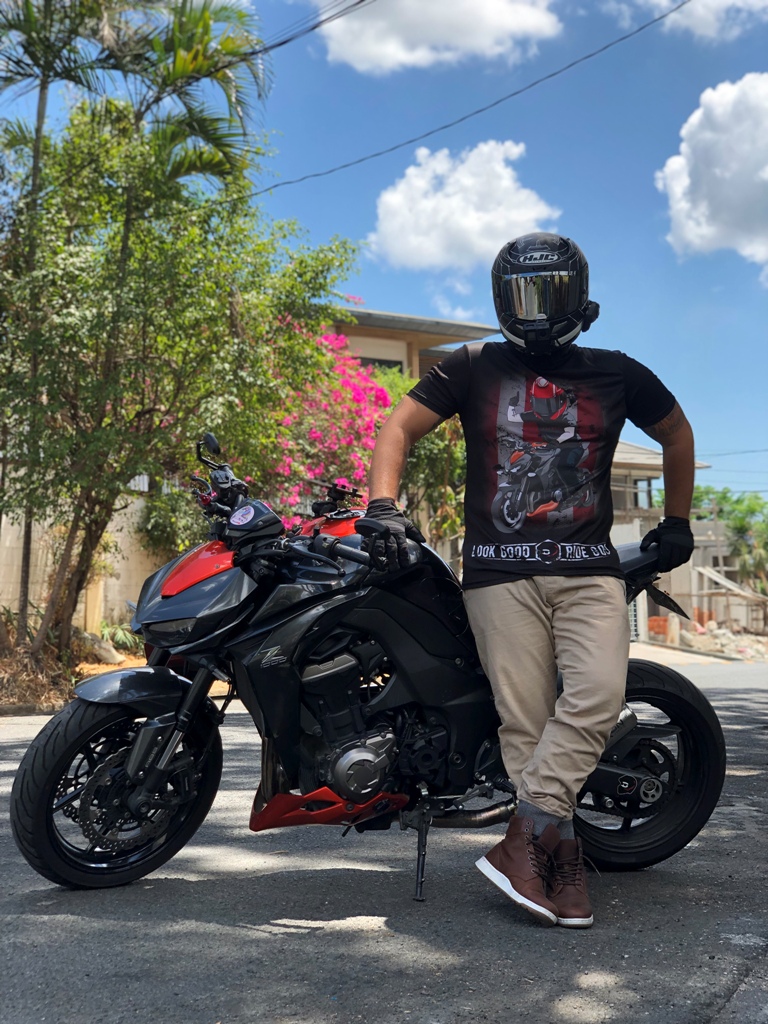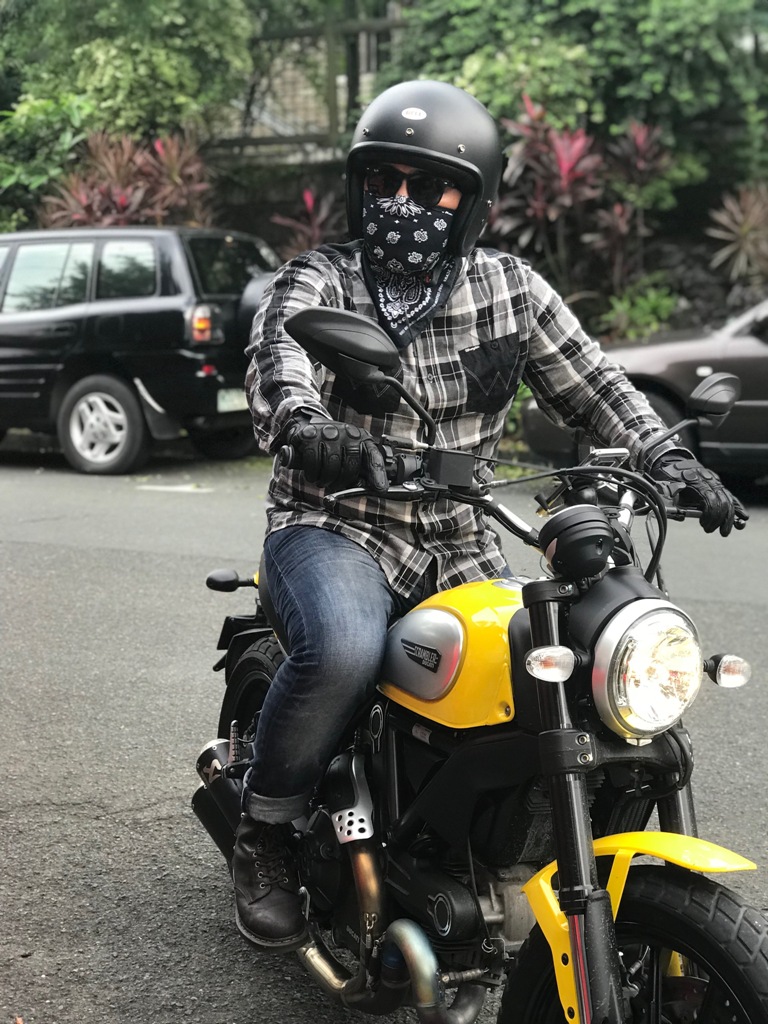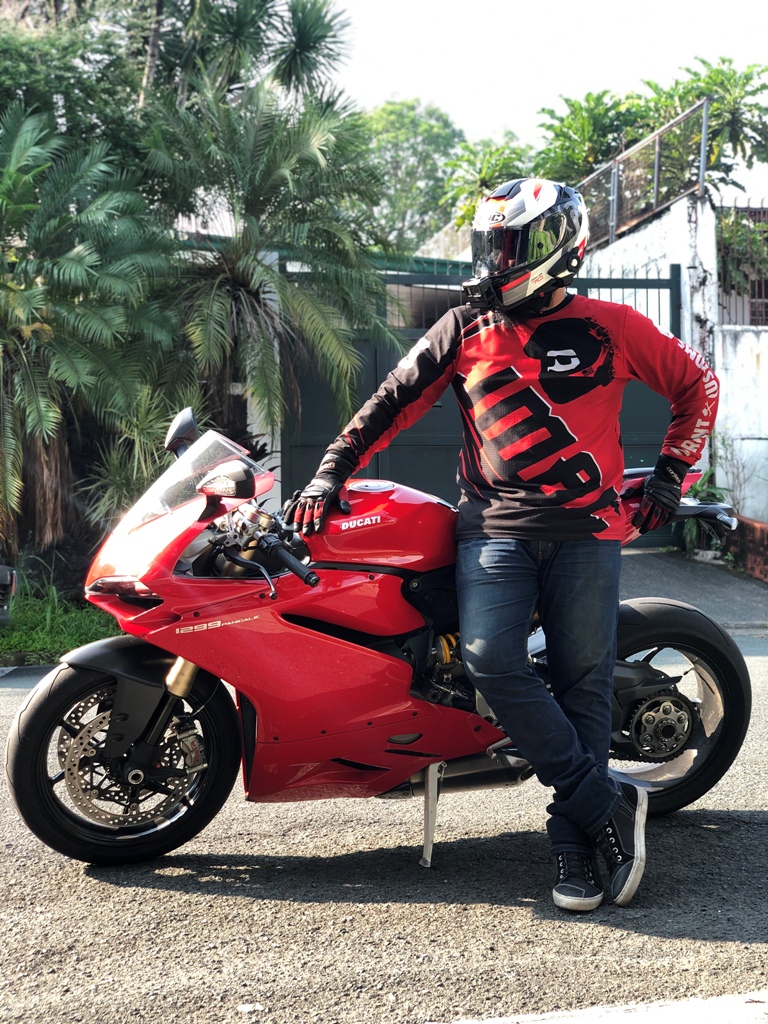 photos provided by Jmac
Thank you for visiting insideracing.com.ph. You may express your thought below through the comment section. You may also follow us on Facebook, on Instagram @Insideracingnation or on our YouTube channel.