JVT SKYDRIVE
Date posted on June 10, 2019
Share this
JVT (Jetthol Vision Taiwan) or JMRT (Jetthol Motor Racing Team) carries the color Yellow flag for the Team. They put their mark as yellow so people can easily recognize their team, which is very well known in many other countries. JVT Scooters did impressively well in 2009 at the IRGP3, their first race here in the Philippines, where they finished on the podium of the 180cc Automatic class. In 2010, they started joining many other local races like UBK, SK, MDPPA Cup and the IRGP4. In such a short period of time, they have slowly built their name on the race track, giving testament to the myriad of JVT parts they use in their world-class race bikes. Subjecting these parts to extreme use and conditions is a proof of their reliability and performance, both on the race track and on the streets.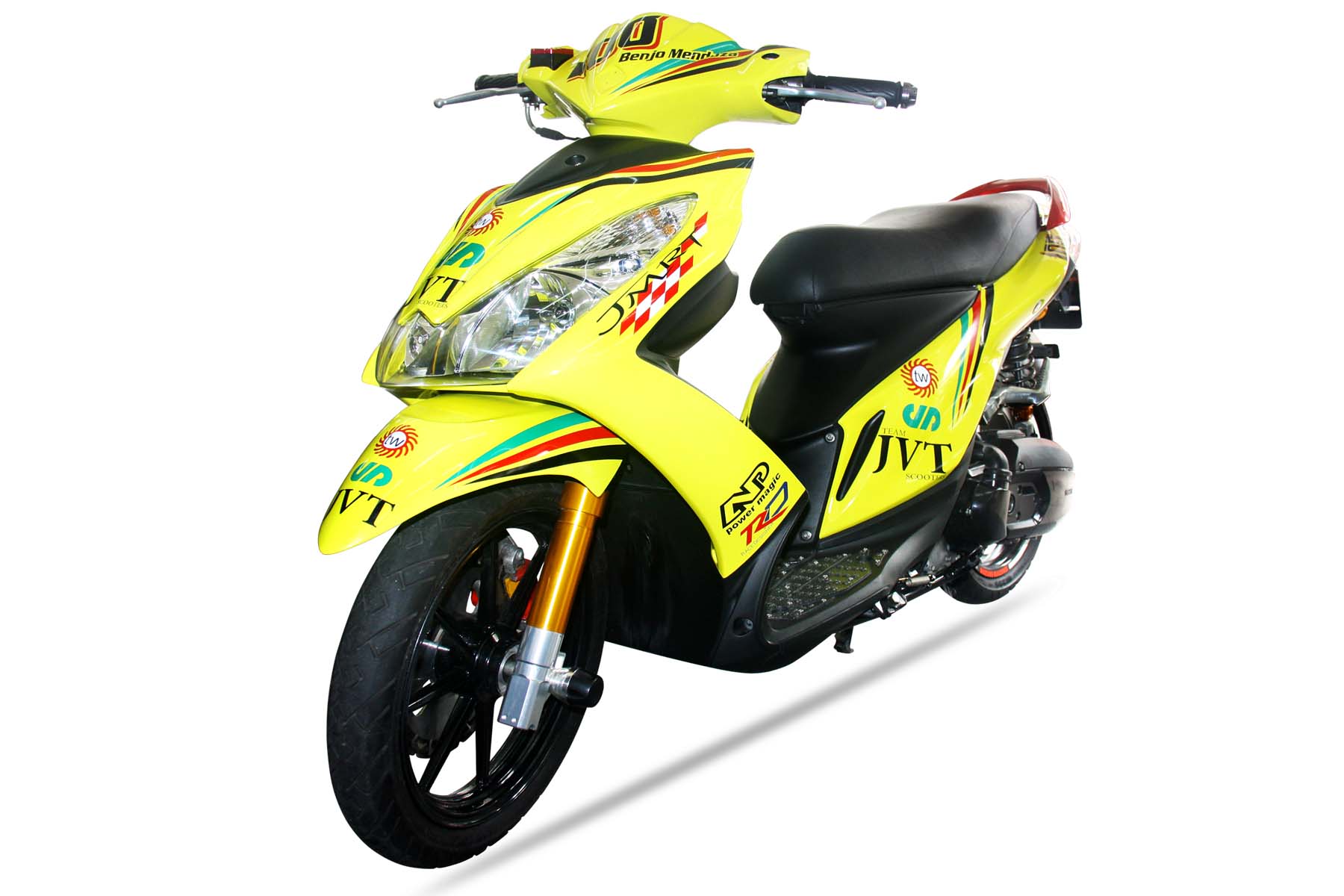 JVT was founded way back in 1993 by Abid Chou in Taipei, Taiwan during those times when the scooter was not yet well-known to us here in the Philippines. This marks the start of Abid Chou's love for two wheels.
JVT Taiwan launched JVT Philippines back in 2003 and introduced 4-stroke scooters in the country by importing different kinds of models like the Yamaha Majesty, Yamaha Cygnus, Yamaha GTR, Yamaha Jog RS100, Yamaha Jog Super4, as well as other brands like Suzuki, SYM, KYMCO and PGO.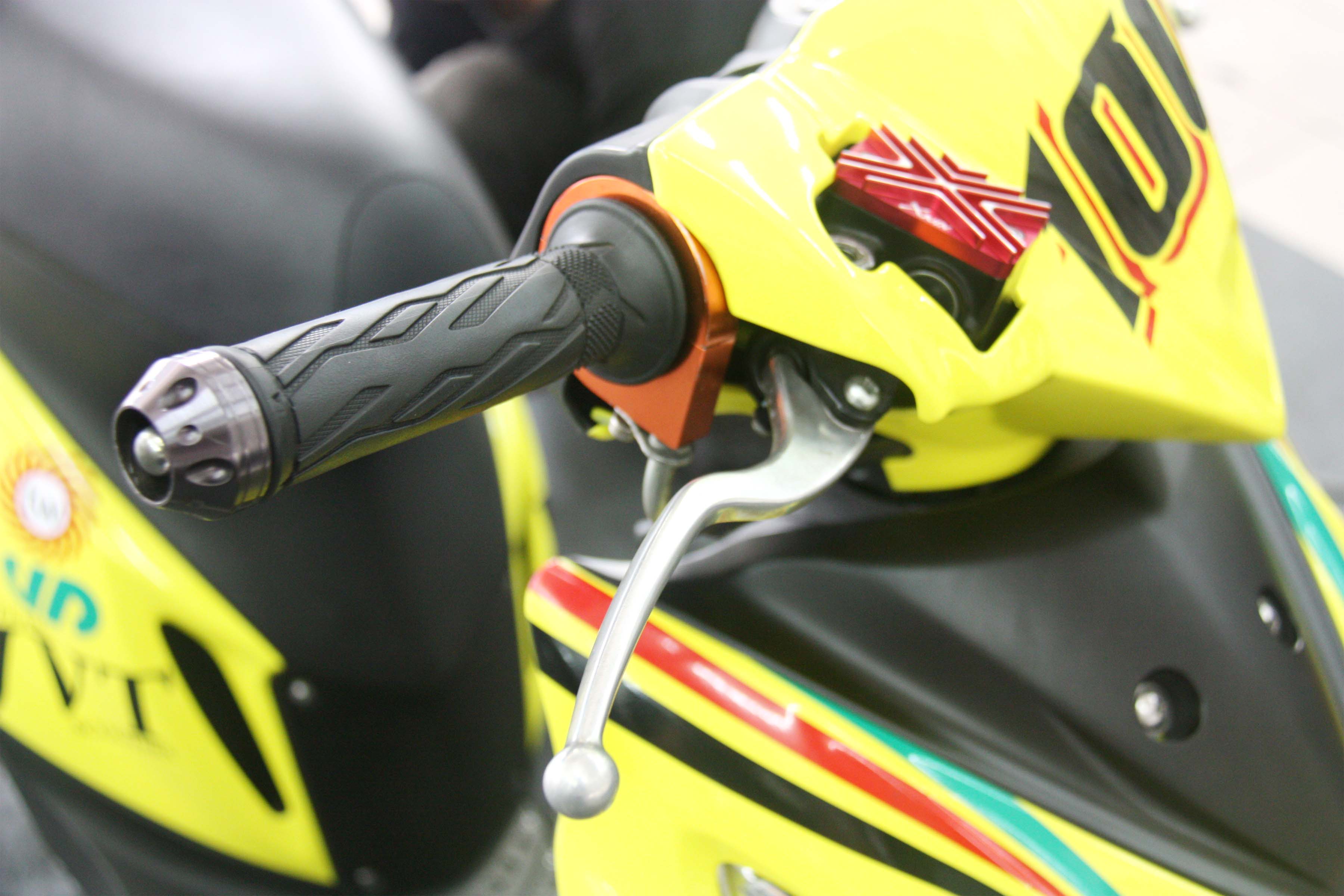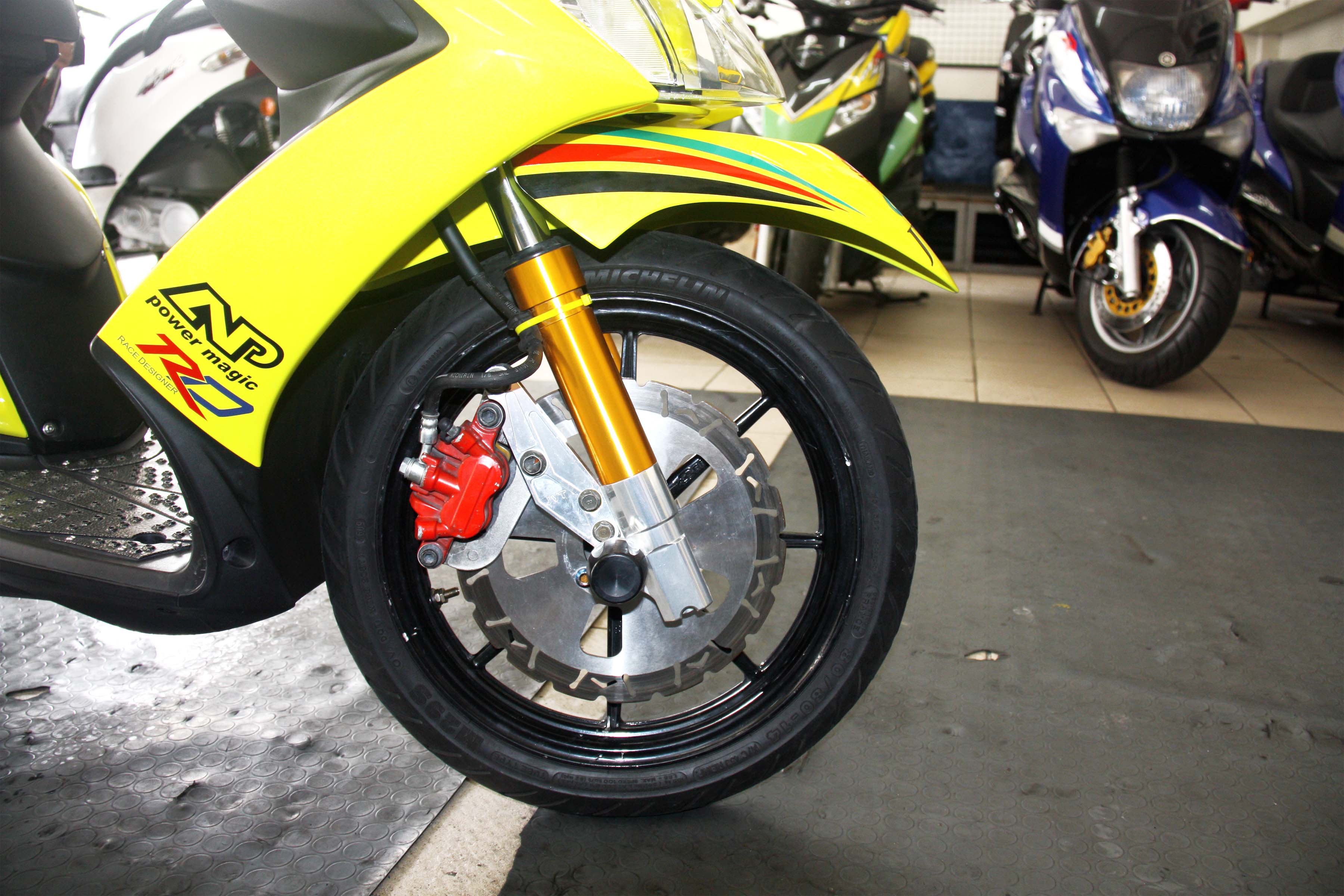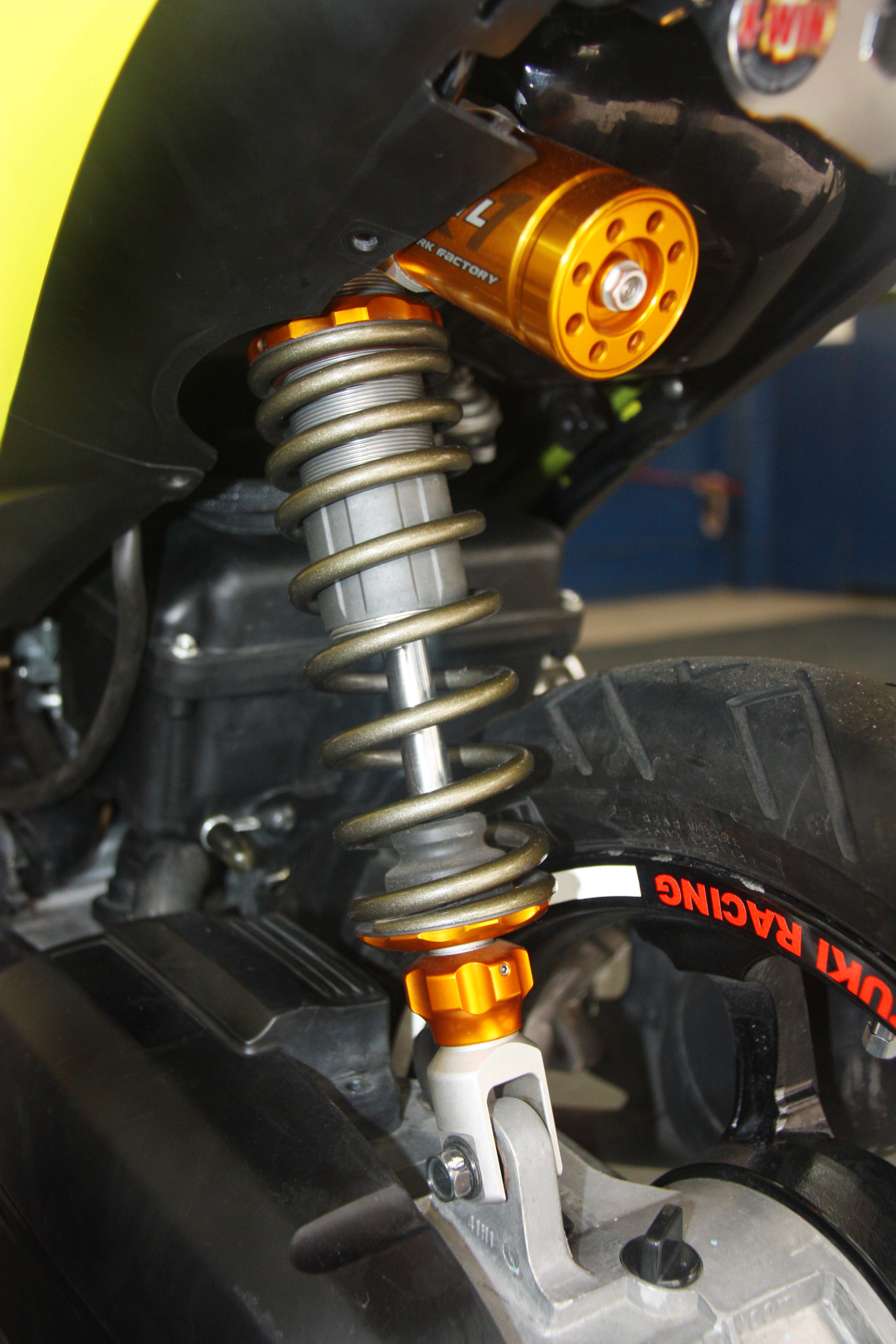 JVT Scooters is developing and manufacturing scooter parts from Taiwan for models such as the Yamaha Mio/Nouvo, Suzuki Skydrive/Hayate, Kymco Super8 and Honda BeAT. The Research and Development of the parts is being spearheaded by JVT Scooters' chief mechanic Master Mina (Yu Min Chen), also of JMRT (Taiwan), who is a champion mechanic/racer of 4-stroke scooters in Taiwan. These developments led to the acquisition of tools and instruments such as his own dynamometer and camshaft grinding machine.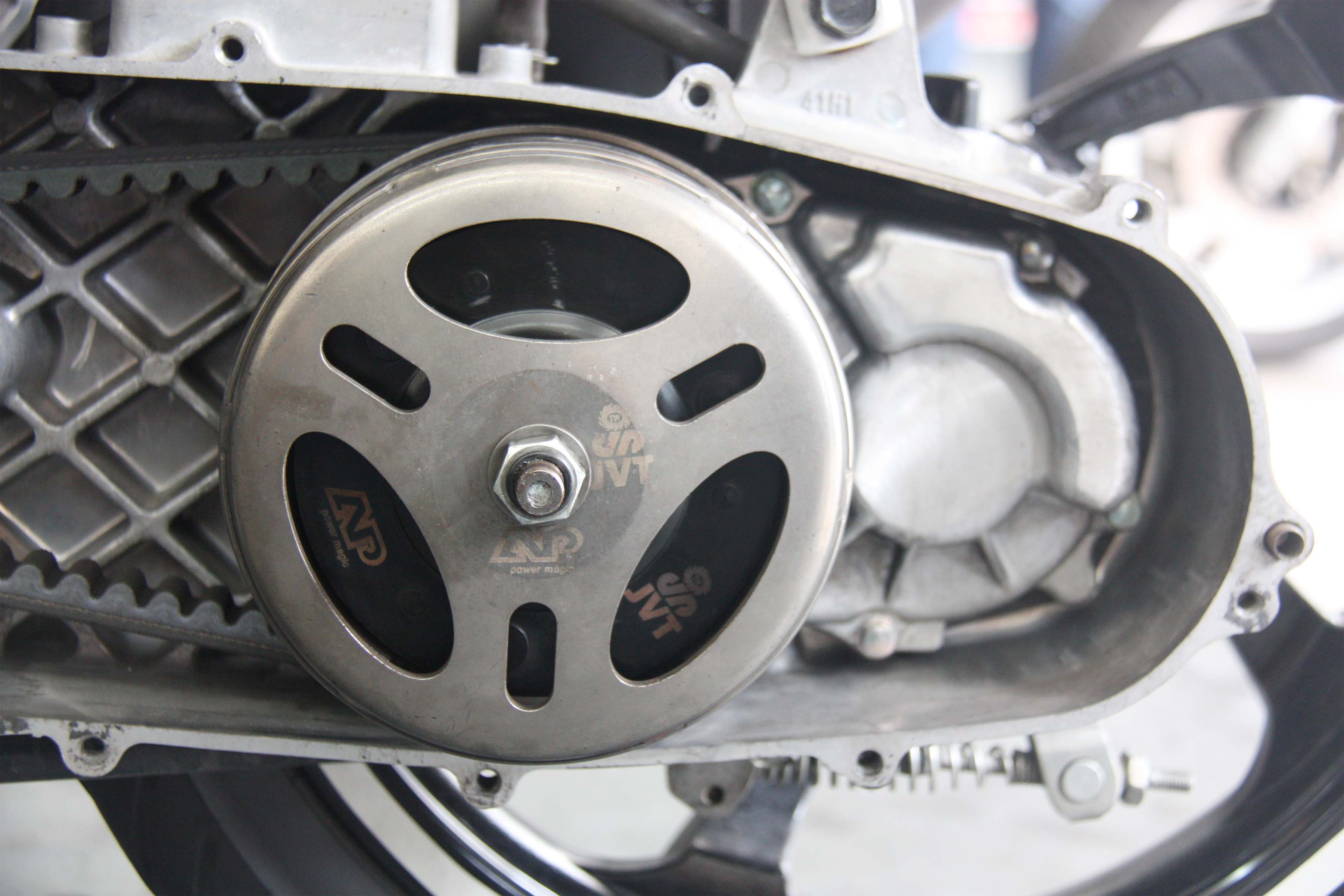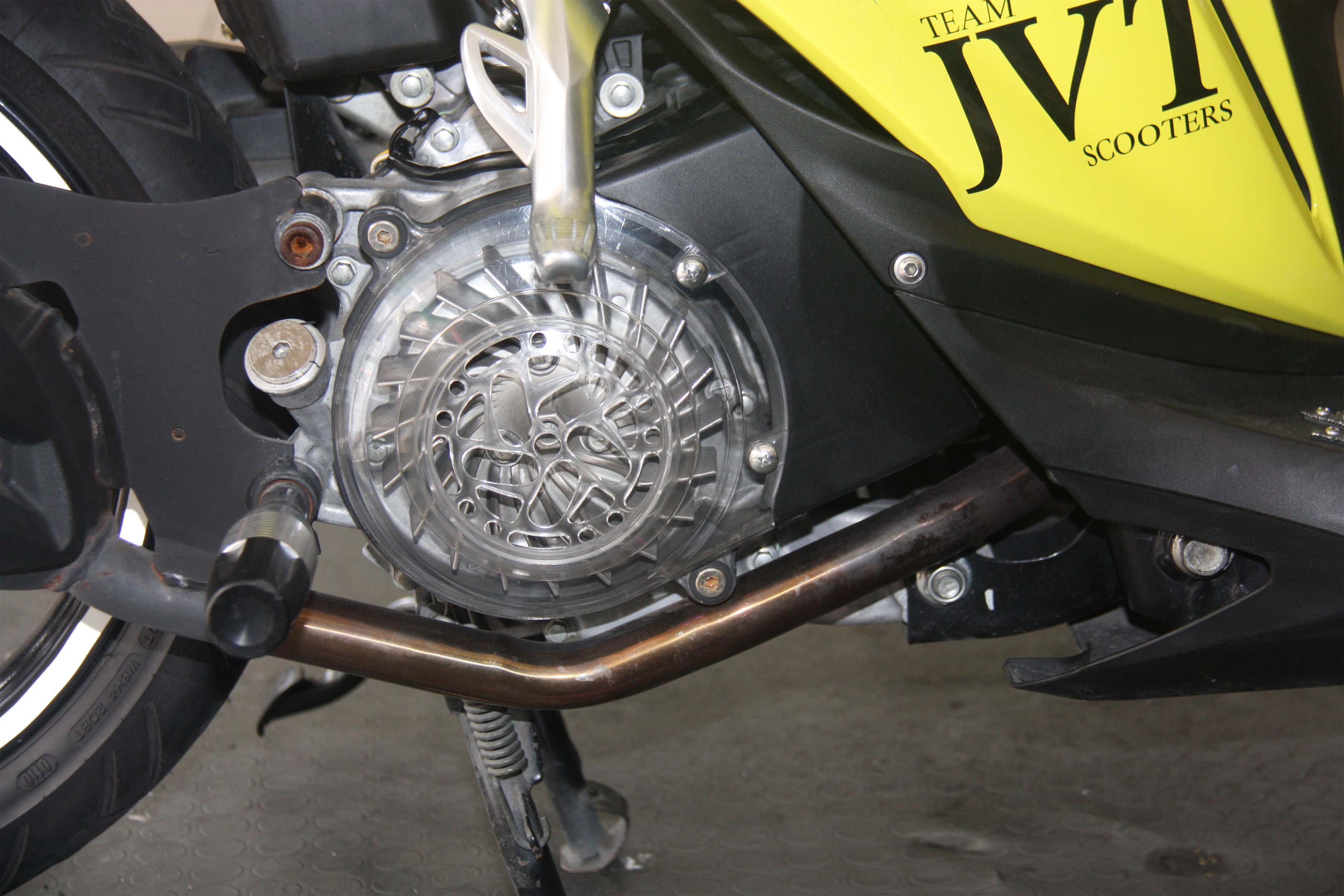 In a short a time, JVT Scooters has increasingly become popular in the country thru race sponsorship, race participation and advertisement. It seems that the word of mouth about the company and its products is spreading like wild fire, making them the ultimate choice of many riders in the country.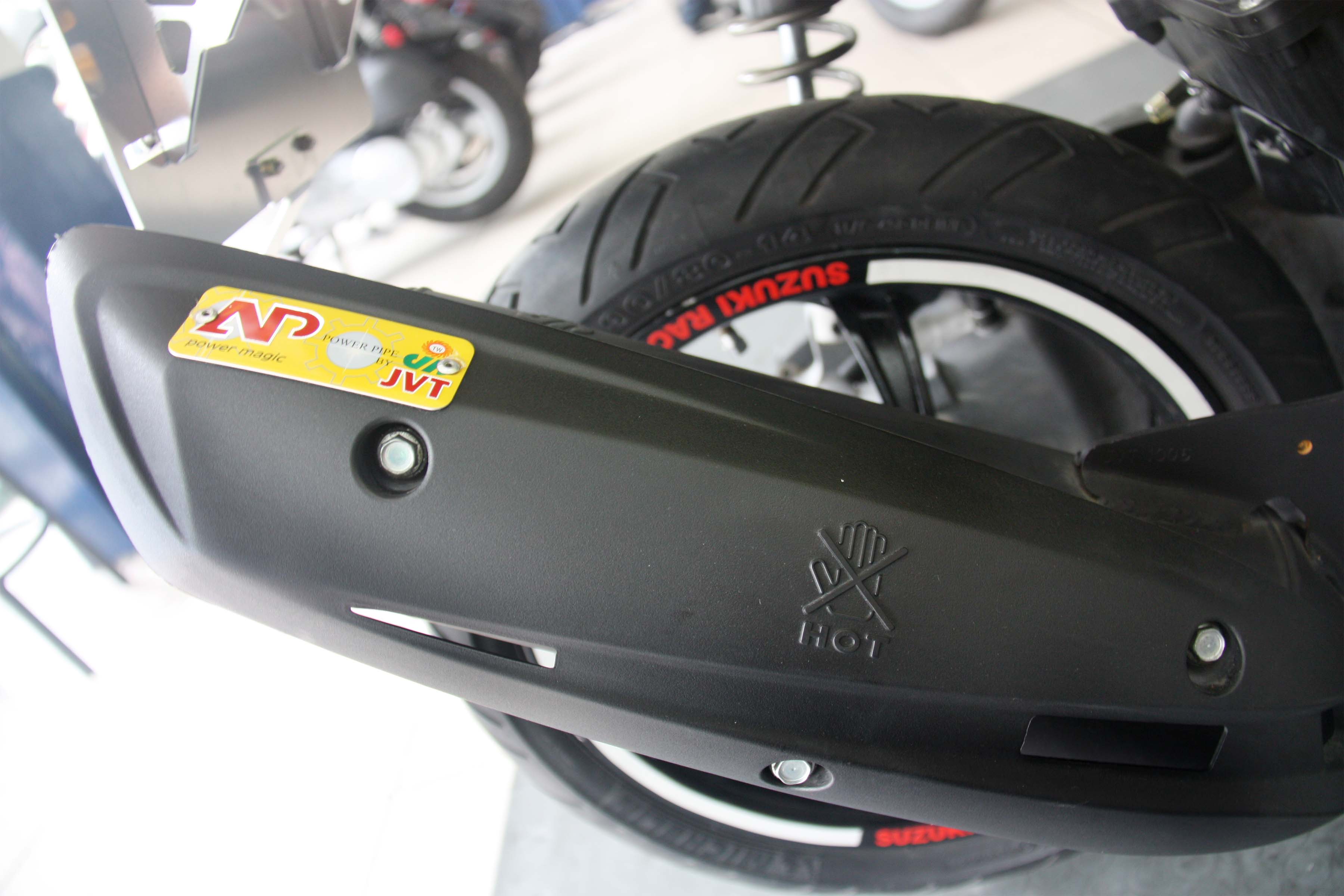 And this is why to date, JVT's distributors have been steadily increasing across the archipelago. Dealers come from as far as Ilocos, Isabela and Tuguegarao in the north; the Visayas Islands like the cities of Cebu and Iloilo; and Mindanao like Zamboanga, Davao and the likes.
To date, Abid Chou of JVT Scooters (Philippines) has been producing and developing scooter performance parts for the Yamaha Mio/Nouvo like racing pulleys, reinforced clutch wing bell, torque driver, center springs, clutch springs, racing camshafts, cylinder blocks, power pipes and other performance parts.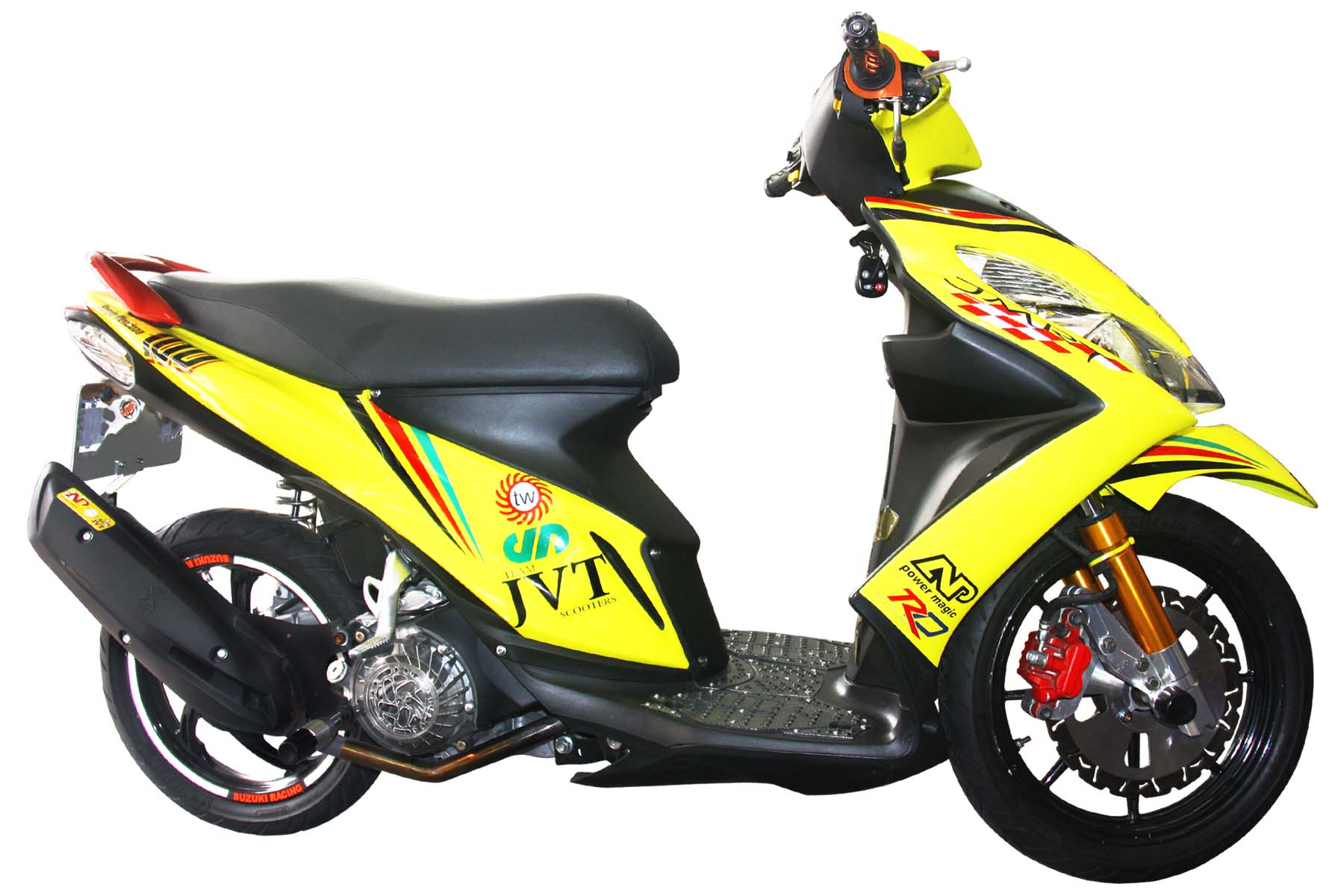 They had their eyes set on the new Suzuki Skydrive scoot. JVT Scooters chose to race this sporty scooter at the 180cc Automatic class of the UBK series. They strongly believe in the performance potential of this bike so now they are developing more performance-based parts for the said scooter, hoping that it will be at par with other popular scooters in its class. The development of these performance parts for race purposes is also beneficial to street use applications. If JVT parts can handle extreme use during races, it should be the same when used in the streets – more reliable, better performance and bang for the buck value. High performance parts developed for the Skydrive are racing pulley, clutch, clutch wing bell, center springs, racing camshaft and cylinder block. More parts were lined up to be shipped in here in the Philippines to be enjoyed by Skydrive lovers.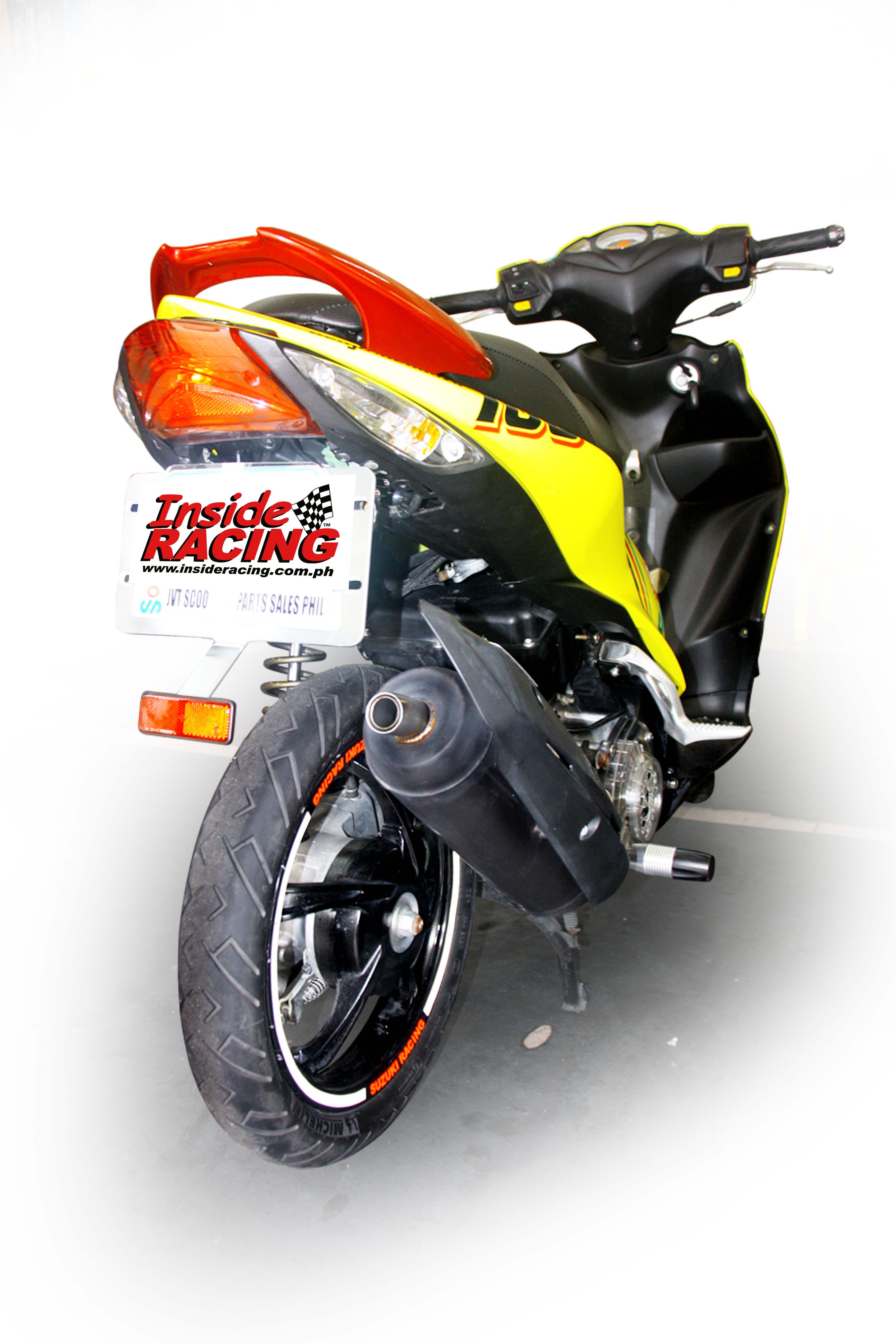 SPECIFICATIONS:
JVT SUZUKI SKYDRIVE
JVT Racing Camshaft
Big Valves 27.5/24
JVT 61mm Chrome bore, Ceramic coated
JVT Racing Crank +3mm stroke and +6mm stroke
JVT Racing Pulley (Over ranged)
JVT Racing Clutch Bell (reinforced)
JVT Racing Clutch Lining (Asbestos free)
JVT Racing Torque Drive (re-angled)
JVT Torsion Controller (Bearing type)
JVT Center Spring (Hi carbon content)
JVT Clutch Spring (Hi Carbon content)
JVT Racing Gear
JVT Power Pipe
CNC aluminum T-Post
High Performance 33mm Front Shock
K1 Rear shock
Front Big Disc
JVT Brake Master covers
JVT Quick Throttle
*This article was published in InsideRACING's  Volume 9 Number 3  2011 issue.