2018 Kawasaki Dominar 400 First Ride Review: Can Anyone Even Come Close?
Date posted on December 19, 2018
Share this
Lo and behold, just a few months after, we heard probably one of the loudest buzzes ever when there were a series of teasers in the media that suggested that a probable game-changer is on its way. We were not disappointed.
One of Kawasaki's newest offering in the competitive Filipino motorcycle market is the newest talk of the town, the Dominar 400 by Kawasaki. The Dominar 400 has a single-cylinder, fuel-injected, liquid-cooled, 4-stroke engine mated with a 6-speed manual transmission which churns out 34.52 hp at 8,000 rpm and has a maximum torque of 35 Nm at 6,500 rpm. It also carries the Digital Triple Spark Ignition system or DTS-i technology of Bajaj. Simply put, the Dominar 400 uses a 3-spark setup. For us, the main difference is probably the mileage. In higher rpms, a single spark plug may prove insufficient to burn the whole fuel. Bajaj found a solution for it by developing this technology. Upon riding it, you will feel the power of the engine more particularly in the first and second gears.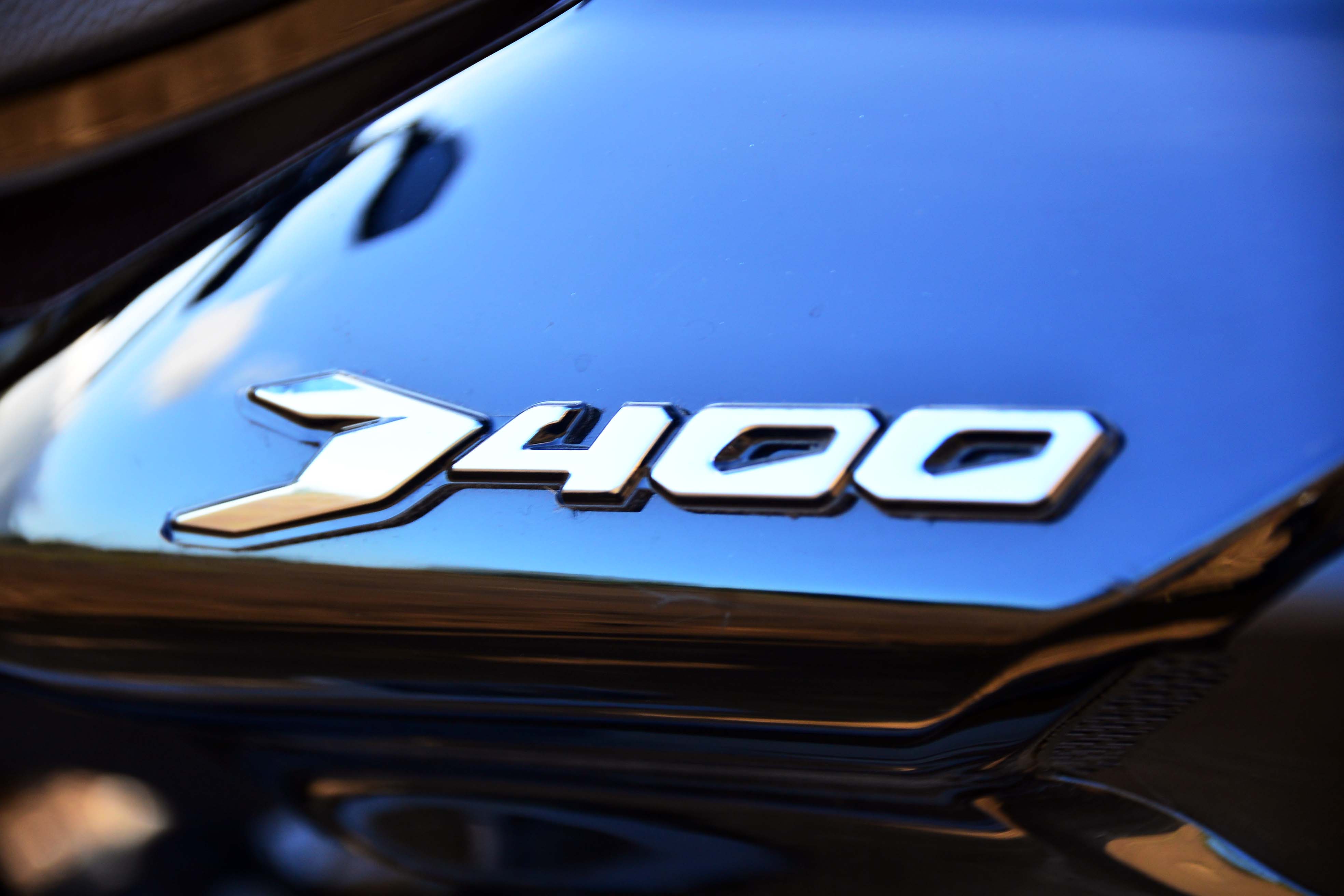 This is particularly advantageous as this gives you ease when filtering in traffic situations while having all of that 35 horses when you need it. We won't even delve on the top speed discussion that is always often brought up. This bike can steadily reach and cruise upwards of 100 kph with ease but take note that since it only has one cylinder, be ready for some vibration upwards of 120. The bike has a sweet spot of somewhere around 80 to 110 kph.
Remember that this bike is built for the open roads – it could be your touring bike, but no mistake about it as this bike is tough and could very well be your everyday bike. The clutch is soft and will not tire you when battling the everyday traffic in the metro. The transmission is surprisingly very smooth even though what we got was a totally brand new 0 mileage unit during our test. All of these, partnered with a 13-liter gas tank will give you anywhere between a whopping 300 to 400 kilometers per full tank, depending of course on the road condition and your riding style.
The monoshock suspension is not just for good looks as it complements the bike's "sporty" branding but also brings respectable performance for the type of riding this bike was designed for.  The relatively wide 110/70-17 and 150/60-17 tubeless MRF tires give you a stable ride and does the job okay but of course you may opt to install a pair with better grip, but for your daily driving, these high-mileage tires  should be fine. The brake caliper installed is from Bybre, a trusted brand which also shows us the quality of parts put in this bike. A front 320mm and a rear 230mm discs are fitted and is coupled with a twin-channel Antilock Braking System that is a very welcome feature at this price range. The ABS installed is very much helpful on emergency braking situations like sudden stops or slippery roads, preventing the locking of tires which often results to nasty accidents. With this technology in the Dominar 400, that risk is eliminated and overall safety is increased. Another safety feature that we found nifty is the side stand down engine cut-off. Let us all admit it, sometimes we tend to forget to disengage the side stand as we are too excited to ride our beloved bikes. With this feature, we'll further reduce the risk of a crash as the bike will not start if we have the side stand down. And then we have the slipper clutch. This technological feature makes downshifting, even during cornering, much safer.
Aesthetically, the bike does well in validating its big bike-styled design. It is very much masculine by basing it in its curves and lines, giving us that "macho look". The crash guard installed on our test unit also make its stance generally wider-looking. The plum color of our unit makes the bike look expensive and sophisticated. Performance and looks? Check.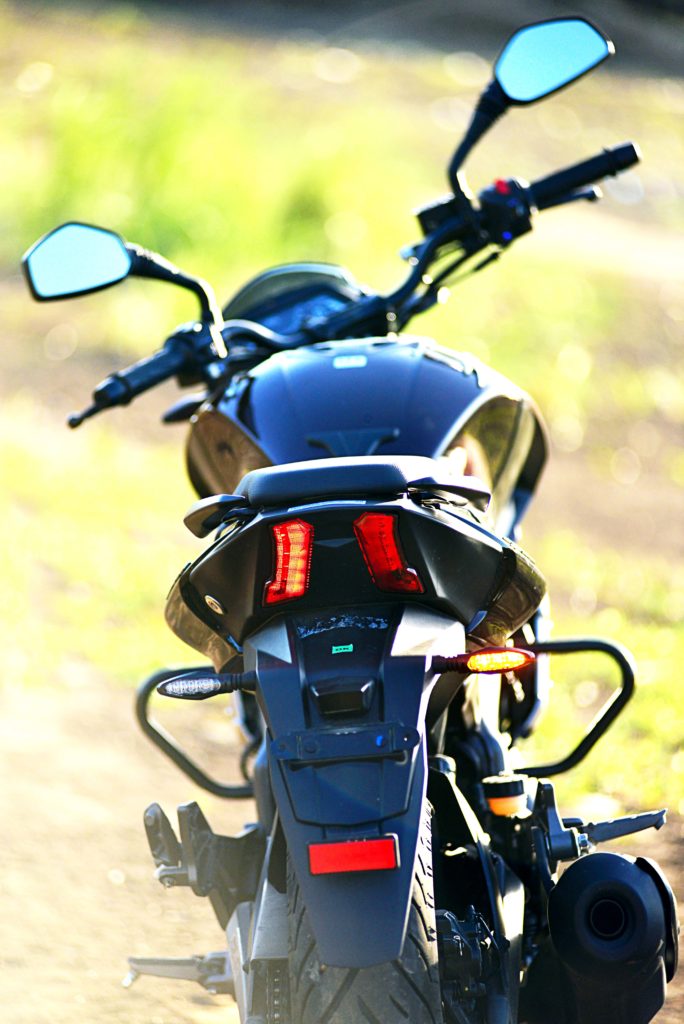 Other significant features include the beautifully designed full led setup of the Dominar 400 – from the headlight to the tail light and to the signal lights. We were impressed by the spread of this lights when we tested it at 4 in the morning. This is complemented by the split reverse LCD display. The Dominar 400 is fully equipped with fault safety indications, clock, service reminder, and trip meter with digital fuel gauge.
Billed as a sports-tourer, for us it is definitely more than that. And as they said, it is a game-changer, and we just don't agree, but we agree 101%. It will not only be competitive, but will also be the leader in its segment, so can anyone come close? It offers a high level of value for money and a high performance package for the price. We can't stress it enough. We also hope to see the day that the other major manufacturers do something as bold as what Kawasaki did – bringing a bike here with that kind of price and with all those features and high quality built which will ultimately benefit the riding community. But for now, the Dominar 400 is the game-changer. We usually say congratulations for a good job, but we want to now say thank you to KMPC for bringing the Dominar 400 to the industry.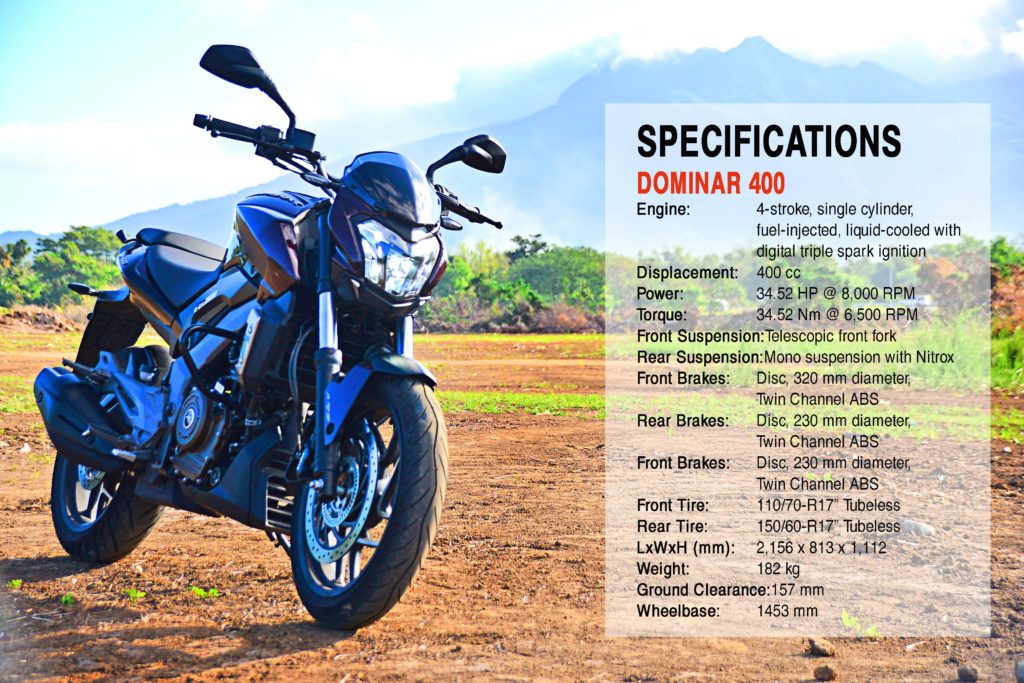 *This article was published in InsideRACING's Volume 16 Number 5 issue 2018.