Kawasaki Trackday at the Shell V-Power Nitro+ IR One Make Race Festival
Date posted on September 18, 2014
Share this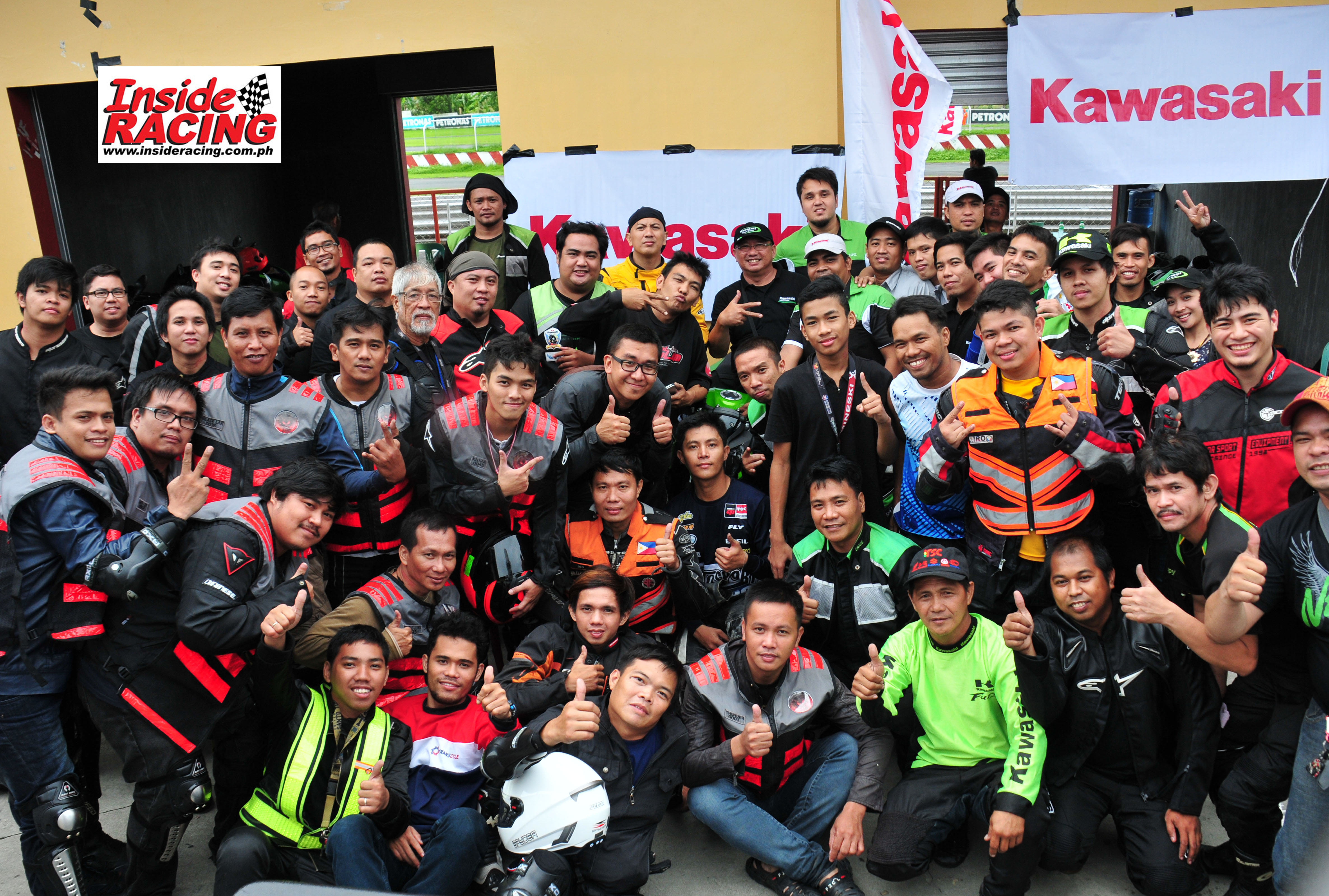 Rousers, Furies, Ninjas, and Aura's once again circulated Carmona Race Track as Kawasaki owners had the chance to enhance their riding skills while having fun lapping the historic track last September 14 as a track day for them was part of the One Make Race Festival organized by InsideRACING and presented by Shell Advance V-Power Nitro+.
The Kawasaki riders were divided into two groups – Group A for newbies or those without track experience and Group B for those who had experienced riding in a racetrack. 26 registered for Group A while 13 Kawasaki owners signed up in Group B. Group A and B separately had 3 sessions. The Kawasaki riders definitely had fun riding in a racetrack while learning things and gaining experience to improve their riding skills.
The Kawasaki Trackday was part of the first Shell V-Power Nitro+ One IR Make Race Festival organized by InsideRACING in cooperation with Kawasaki Motors Philippines.
More detailed reports and photos to follow in InsideRACING magazine.
See also