2015 Kawasaki Z1000 Track Ride Review: No Apologies!
Date posted on September 29, 2020
Share this
With its aggressive predator styling, this brutally powerful and capable Z1000 from Kawasaki could be the bike that Batman rides.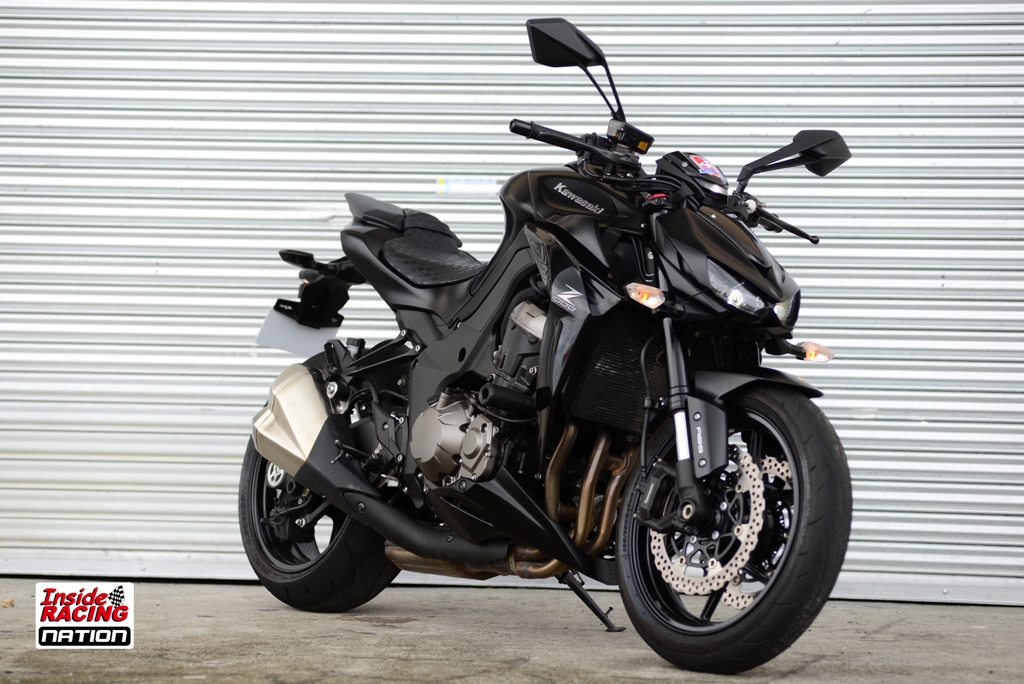 If you look at the Kawasaki Z1000's face for the first time, don't be surprised if you will feel a little intimidated. This streetfighter's stance and presence evoke aggressiveness like no other. The Kawasaki Z design language has been turned up to level 11 to ensure everyone knows they're seeing something special. From its seductively sculpted shapes invoking a crouching predator and details like its special "Z" logo ignition keys, machined aluminum steering stem bolt, and intricately textured "Z" motif seat cover, to the tighter tolerances of its high quality components and bodywork, the dramatic result has a very special high quality feel like no other.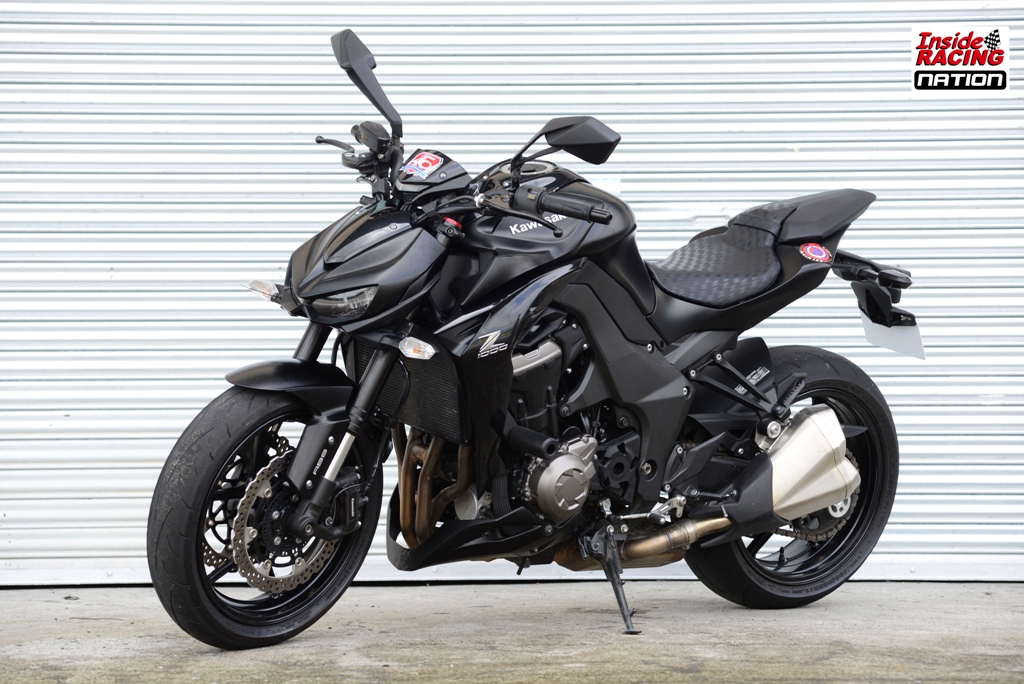 For this model, Kawasaki concentrated on making the Z100 more powerful and capable than its previous iterations. The Z1000's extremely exciting inline-four produces power that catapults you away from a standstill or exit out of turns in a way smaller less potent motorcycles can only dream of. In fact, the Z1000's strong and instant power can embarrass many hardcore sportbikes.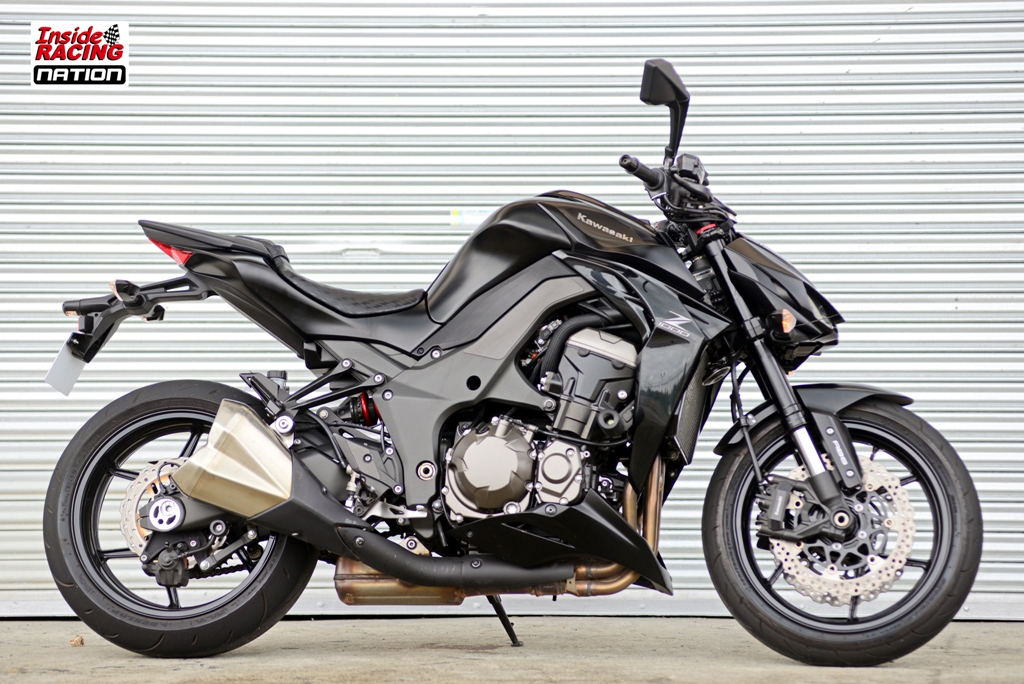 The impressive 1,043cc, DOHC, liquid-cooled, 16-valve engine features revised intake cams that boost its low-to-midrange torque that makes it more useful for street riding. Meanwhile, the additional air box vents and new cylinder connecting passageways help strengthen mid to high end performance and produce more pronounced growl. The uniquely styled 4-into-2 exhaust emits a pleasing sound. This engine's responsive power and flexibility allow the Z1000 to be capable at almost any road application like commuting, playing around town, sport touring, or even a track day like we did.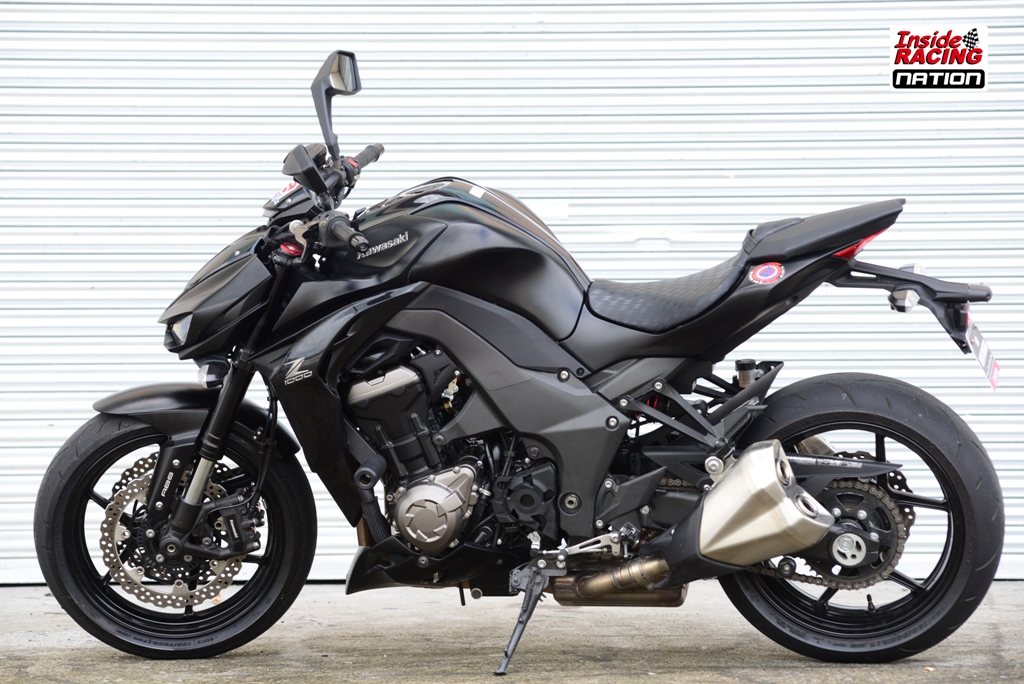 A shorter final drive is combined to the responsive engine to deliver impressive forward thrust to help it deliver the acceleration that is consistent with its looks. However, a new, slightly taller 6th gear helps maintain reasonable engine speed for highway cruising so that comfort and economy can still be achieved during a long ride.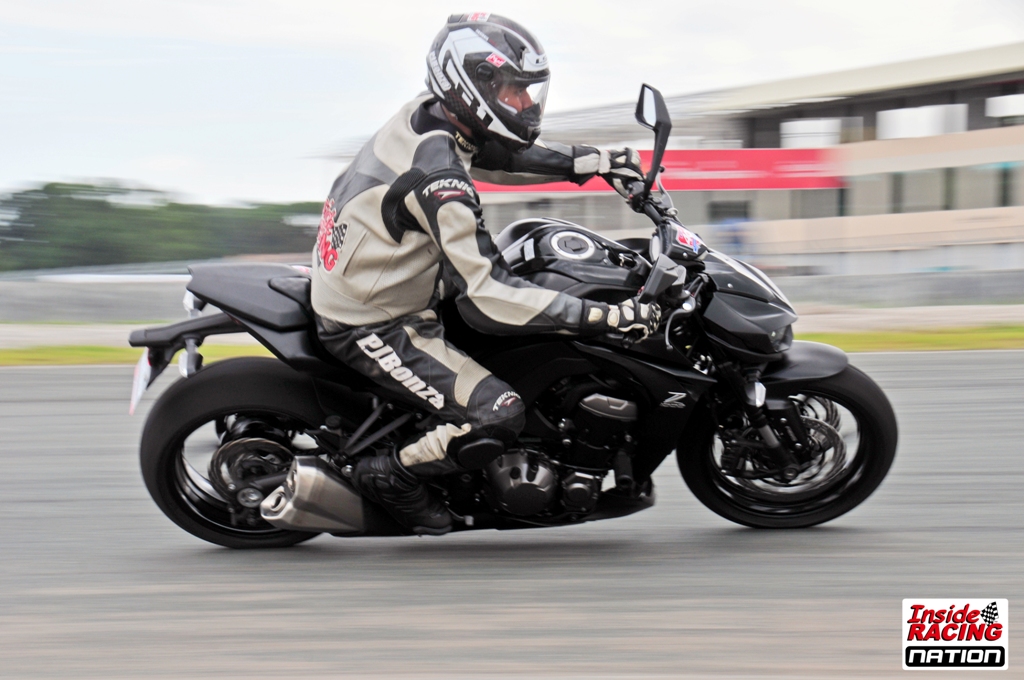 The Z1000's handling is also impressive as it uses an advanced aluminum frame similar in design to the legendary Ninja ZX-10R superbike. This allowed engineers to keep the bike's waist narrow for superb rider interface and maximum comfort and control.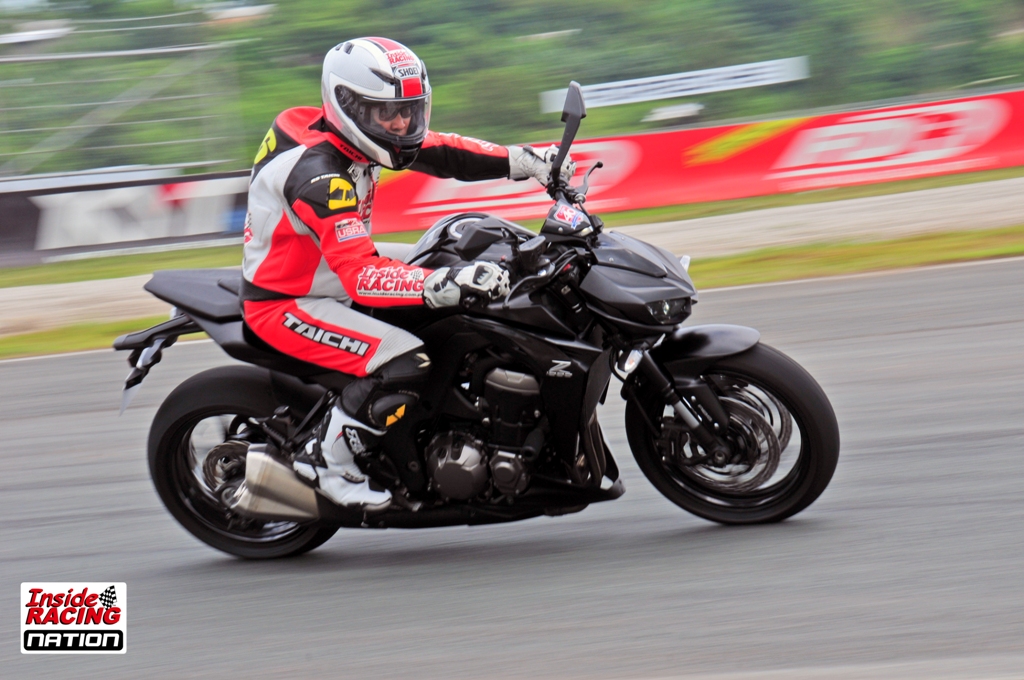 The Z1000 also has state-of-the-art wheels, brakes and suspension components that allow superb handling. Suspension is composed of a new fully adjustable 41mm inverted SFFBP (Separate Function Fork Big Piston) fork up front and a preload and rebound adjustable horizontal back-link shock at the rear. The front disc brake system – 310mm petal-type front rotors squeezed by ultra-rigid radially mounted "monobloc" calipers, is controlled by an equally race-spec radial pump master cylinder to offer world-class power and feel. The model we tested also had standard antilock brake system (ABS) which promotes additional rider confidence when riding in slippery situations. Lightweight six-spoke supersport-style wheels not only reduce unsprung mass that allow the suspension to function optimally, but also carry the latest in radial tire technology. The result is superb grip, precise handling and reasonably long tread life.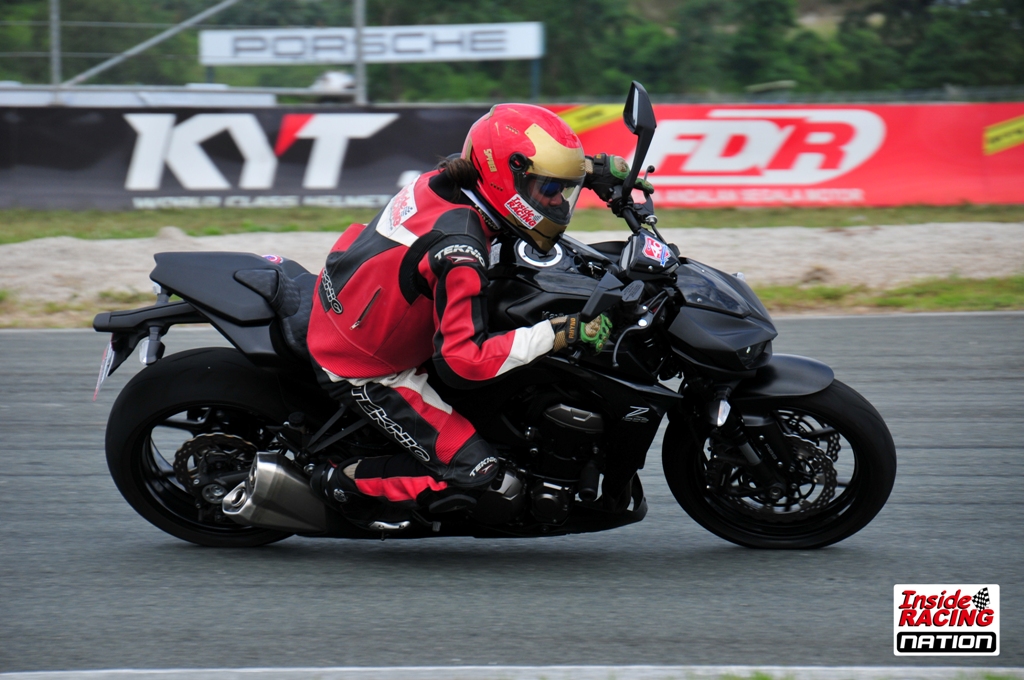 No matter how impressive the engine, drive train and chassis components are, it is the Z1000's styling that draws attention the most. The thin, compact twin headlights positioned as low as possible, the futuristic-looking radiator shrouds partially surround the Z1000's powerful engine, and a new under-cowl further contributes to the aggressive image. The new slender tail section completes the bike's crouched forward appearance. The compact passenger pad was designed to integrate with the rider's seat and gives the appearance of a solo-seat cover, adding to the sporty look of the new more compact tail section. The LED tail light design also adds a futuristic touch to the bike's rear. The Z1000 looks fast and powerful just standing still!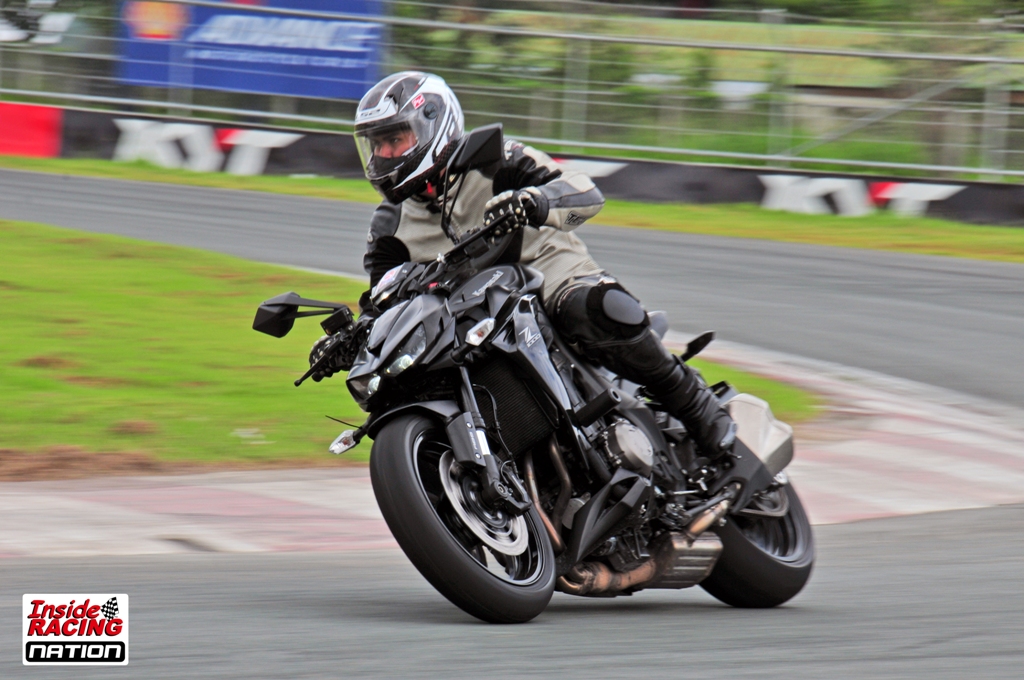 We had a chance to ride the Z1000 around the Clark International Speedway courtesy of Wheeltek Corporation and Kawasaki Makati. Although it was only a day, the CIS venue allowed us to test the bike at the limit of our riding capabilities as well as to fully explore its performance. Though not a full bore superbike, the Z1000 will make you feel like you are riding one as the performance it can give on the track is more than enough for an average rider. The acceleration is mighty and the handling is very sporty! It might be heavier than other bikes but you don't feel it because the engine and gearing make the bike feel lively. It did seem bigger in the corners, but that is all part of the experience of riding a streetfighter and not a sport bike.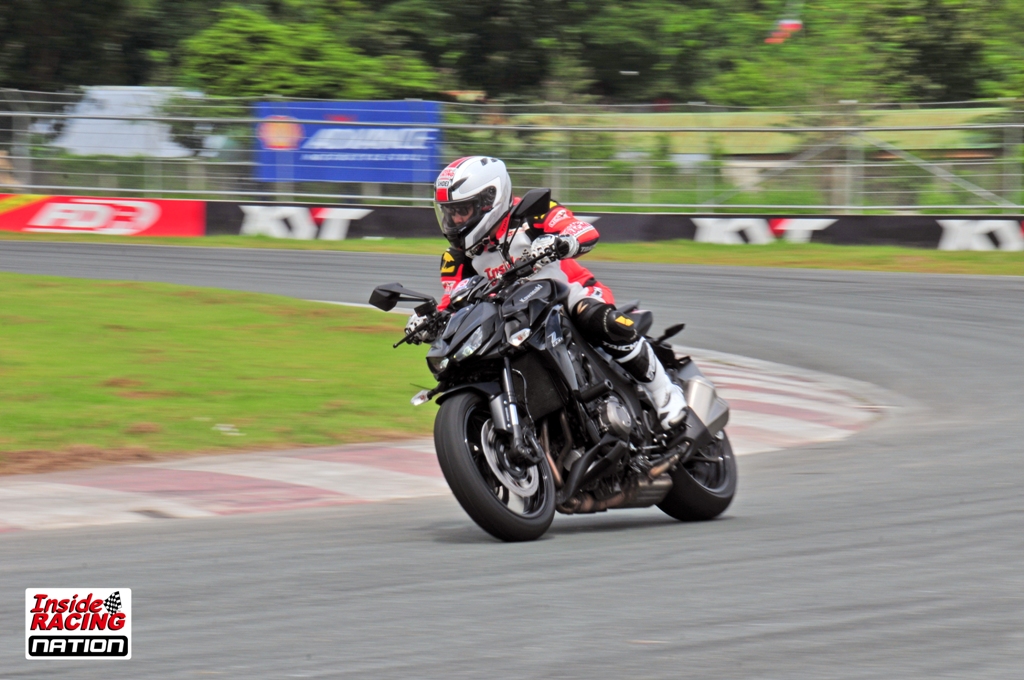 We were testing two other full-on sport bikes that day and we never felt slower on the Z1000. In fact, we actually learned to respect it more because of its brutal acceleration and lack of electronic rider aids (except for ABS). It takes a very skilled and mature rider to get the most out of the Z1000. The riding style is more physical and more direct. When you know you have ridden the Z1000 well, it's going to be more satisfying, and those who will witness you will think that you are some kind of a superhero.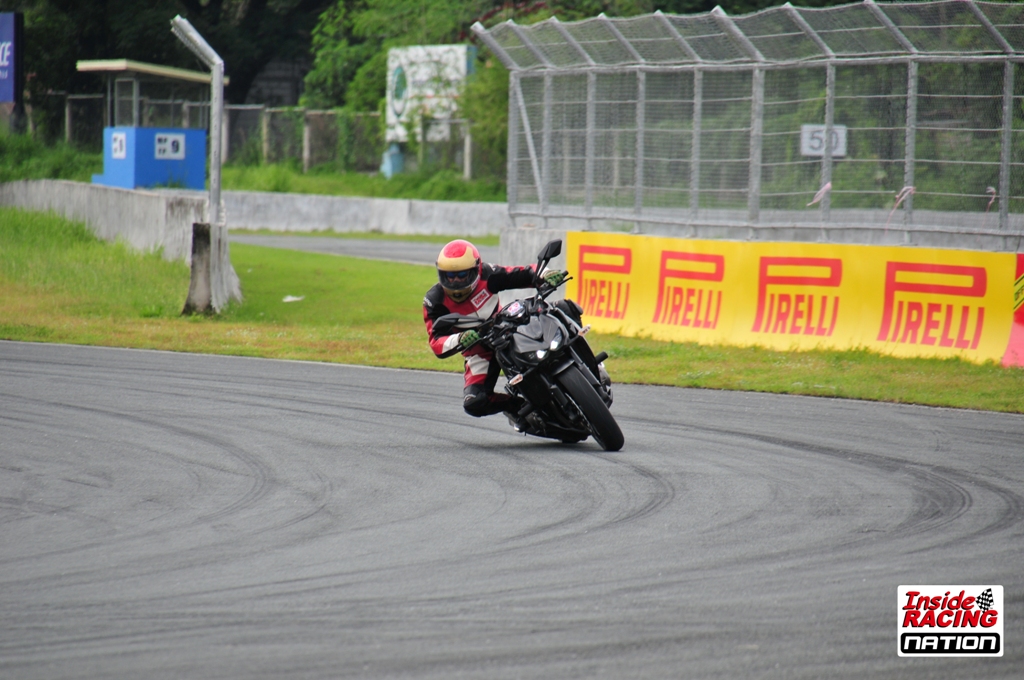 Everyone gawked at its futuristic and aggressive styling, but nobody felt it was overly done as all the curves blend well and its look is consistent with the performance image that the bike is going for. With an engine tuned for the street and chassis tuned for streetfighter riding, the Kawasaki Z1000 is for those who are looking for a different kind of a performance bike and one who also wouldn't mind the attention they will get when they mount it. You will definitely feel like a superhero if you ride this streetfighter on our streets as it provides superbike performance at a more sedate price level.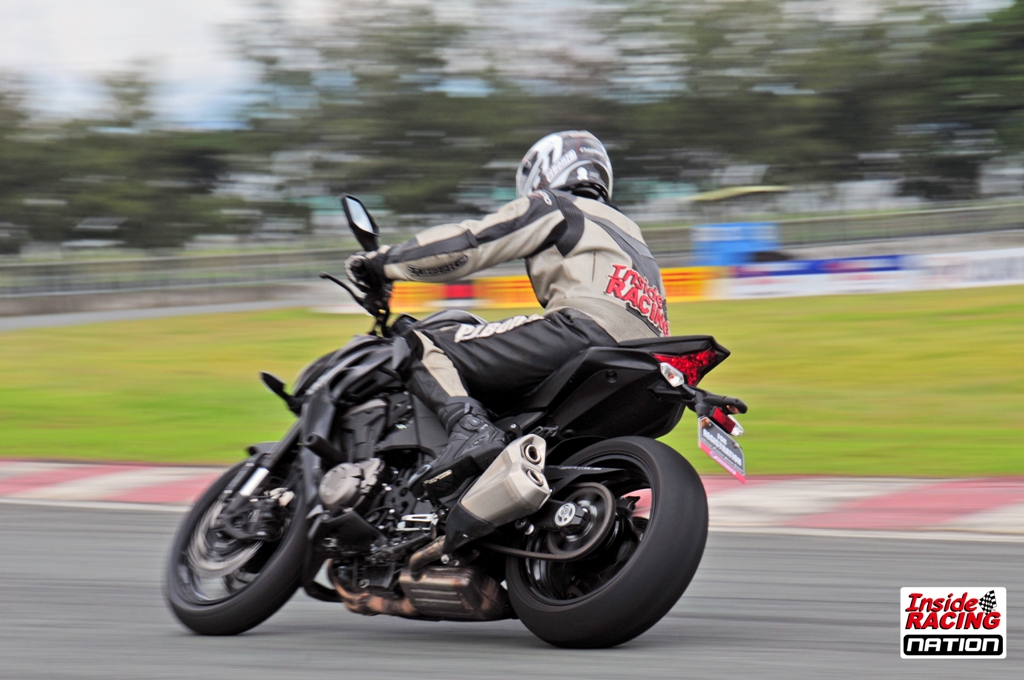 This was published in the 2015 Maximum TORQUE's Issue Number
Thank you for visiting insideracing.com.ph. You may express your thought below through the comment section. You may also follow us on Facebook, on Instagram @Insideracingnation or on our YouTube channel.