Kaybiang Tunnel Ride On Board SYM's Maxsym 400i
Date posted on August 2, 2019
Share this
On November 23-24, 2013, after a yearlong hibernation from long rides, I decided to ride again with the members of JRC (Jet Riders Club) since the destination is somehow quite new to me. And quite new was that I am going to try the latest in the SYM family – the Maxsym 400i. It's really big and bad, but it's easy to ride with great maneuverability and great comfort with its large seat for long rides in and out of the city. All my things were packed just right in the compartment.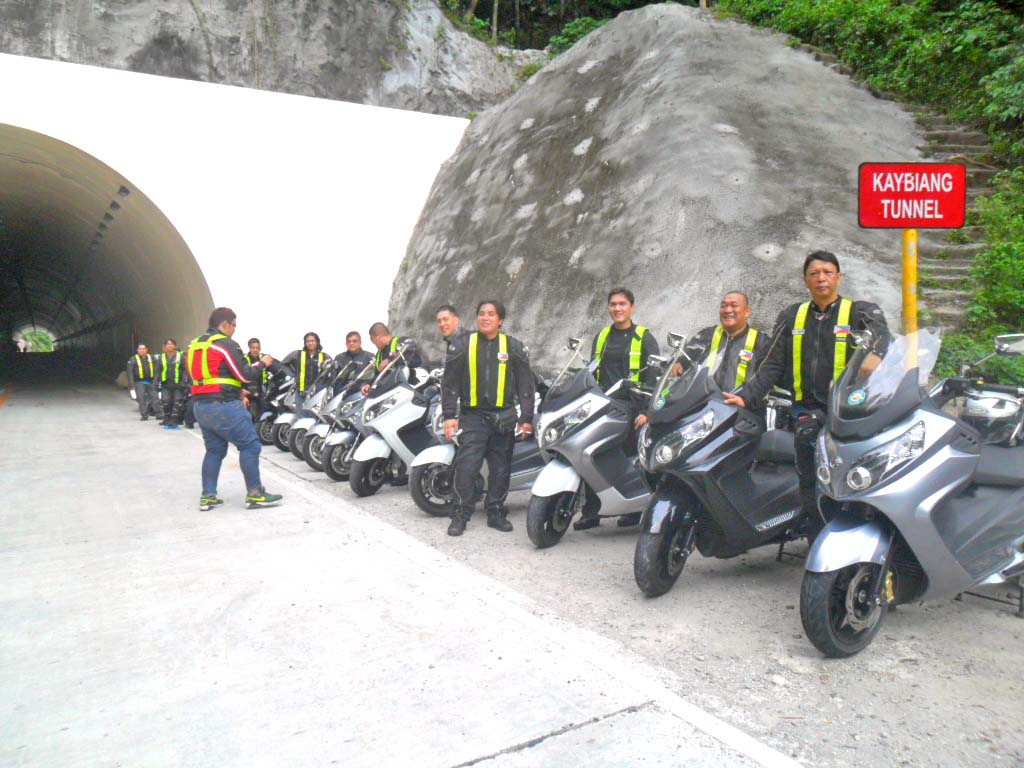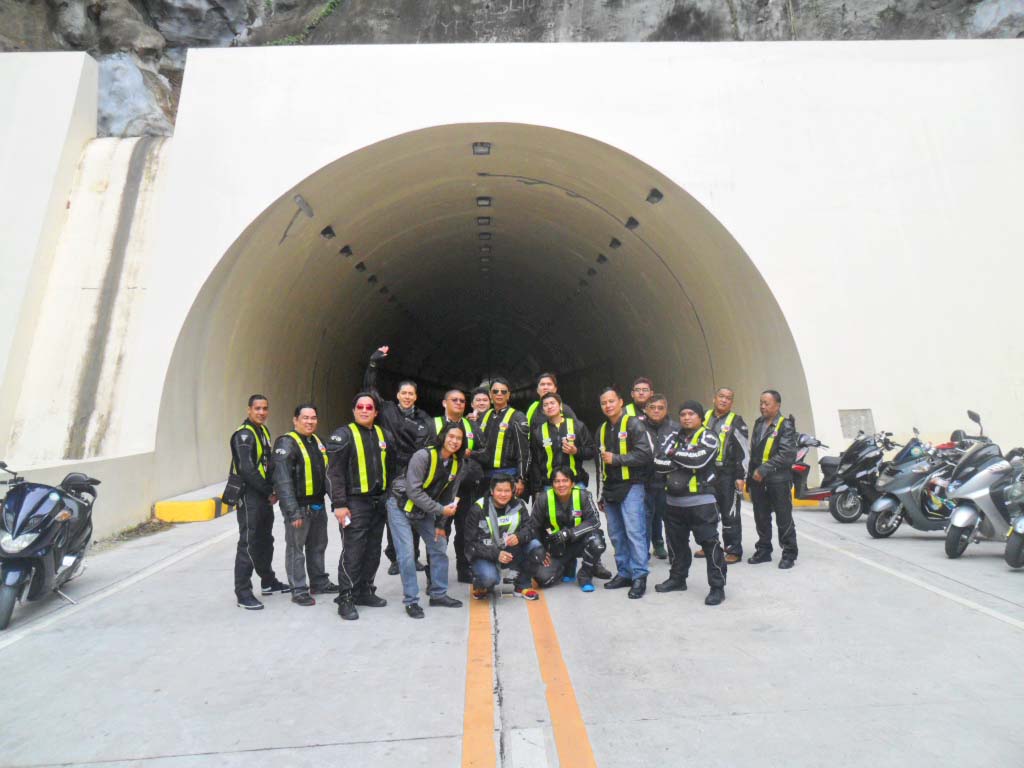 Great power really comes really with great responsibility in terms of riding with discipline among other road users. I can feel the fast acceleration in a few seconds, taking 120 kph in a breeze and that's the power I need to feel… but hey that's not all it has, it can give 165kph tops. I also noticed the front dual disc brakes which give the right amount of braking power.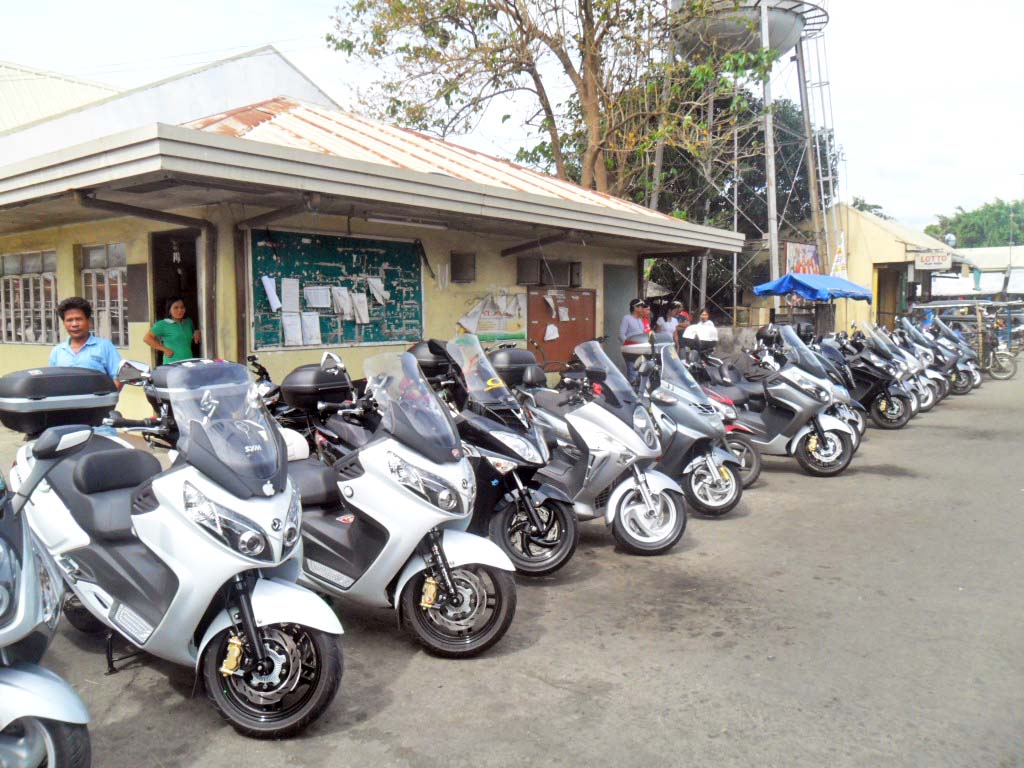 I took SLEX going to the Kaybiang Tunnel which is known today as the longest underground tunnel in the Philippines, connecting Ternate, Cavite and Nasugbu, Batangas through Mt. Palay-Palay. Traversing the zigzag road to Kaybiang tunnel amazed me as well as the fact that this maxi-scooter is all that great in making tight turns in sharp curves. The handlebars are so light in swaying and banking in the mountains and that made the ride so much fun.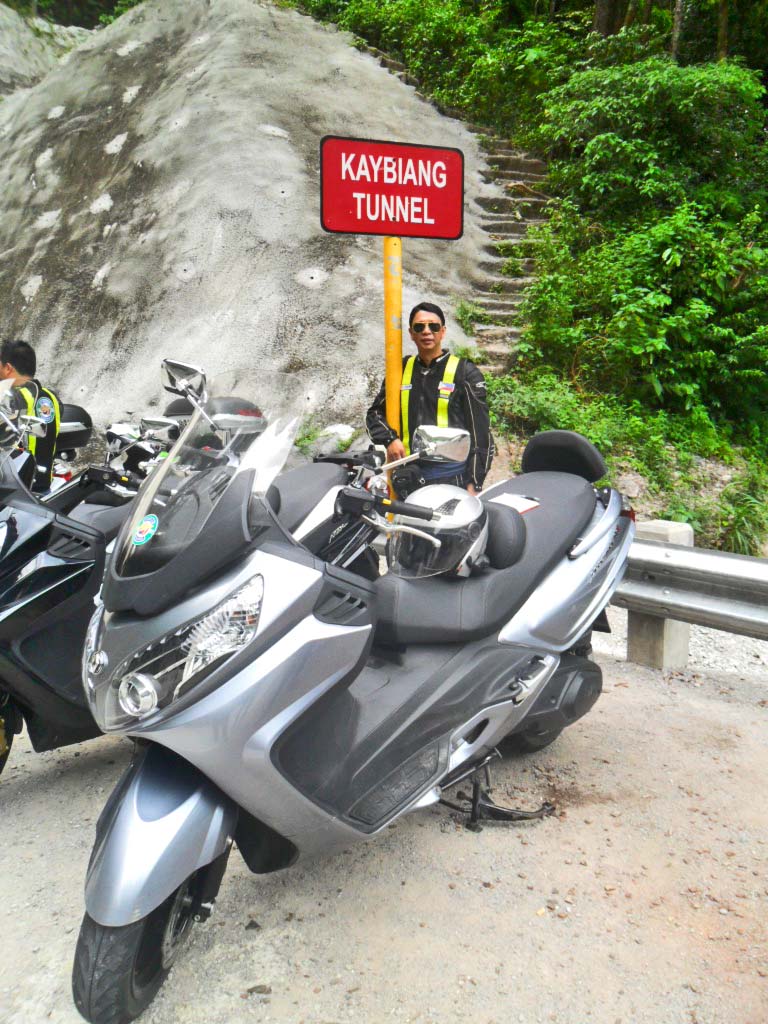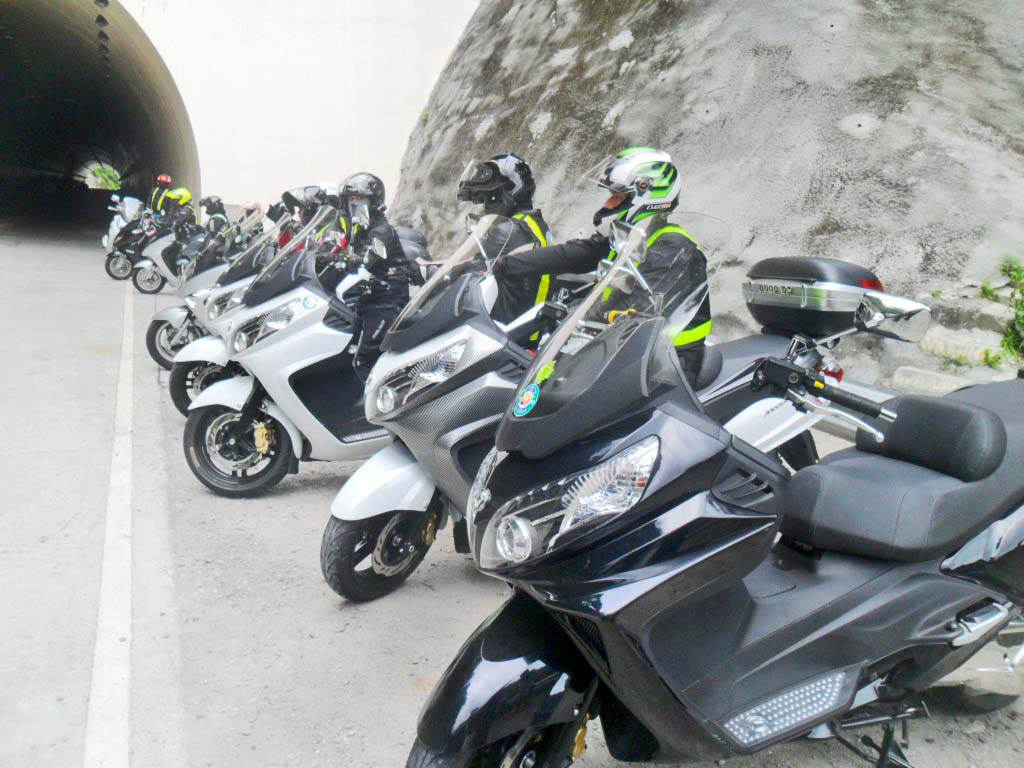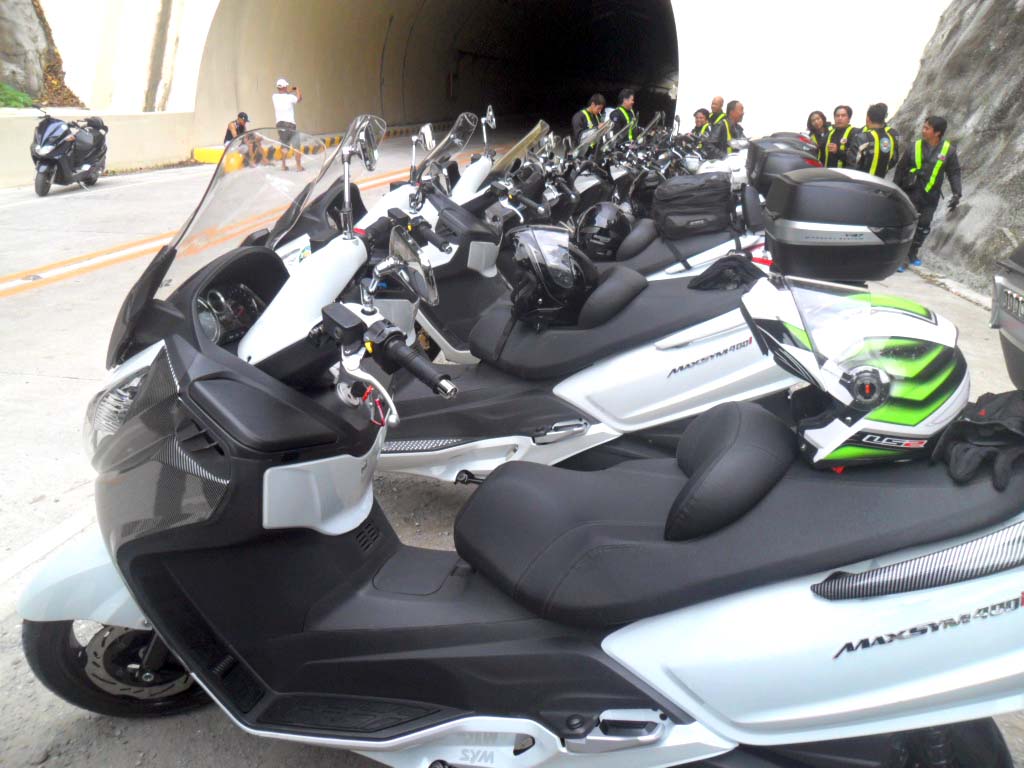 Gas consumption is never an issue for a 400cc maxi-scooter, with all the fairings and other accessories. With no back ride, I calculated it at 26.25 km/I. I never thought it would go in that figure as I heard it runs only at 25km/l (that's from UP Diliman-SLEX via Carmona exit-Kaybiang Tunnel @106kms-Nasugbu-Calaca-then Petron Tagaytay, that's on cruising mode with some high speed on freeways). My next full tank gave me 27.98km/l (from Tagaytay-SLEX-Calamba-Magdalena-Pagsanjan-Famy-all the way to Quezon City). My verdict on this maxi-scoot is its worth your money if you are looking for power and looks.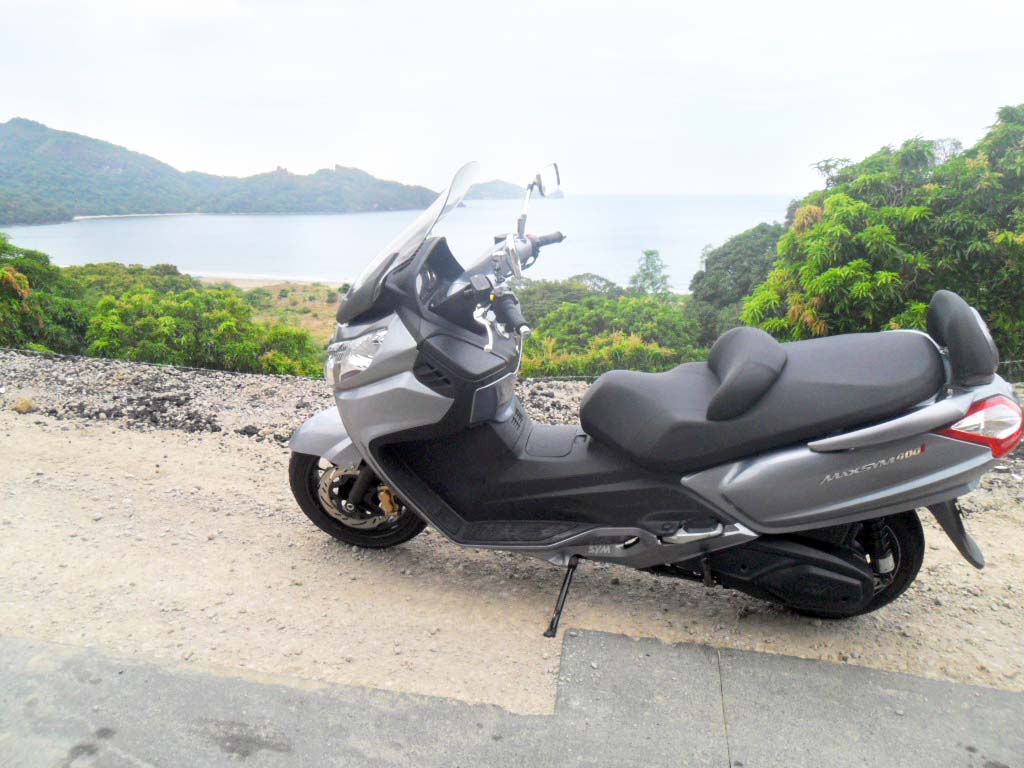 Here's how our journey went:
November 23, 6 a.m. – Took off with 2 other JRC members at San Juan… quite late for the assembly time at Macapagal Ave. in Pasay near MOA. We decided to take the SLEX route going to Cavite.
7:25 a.m. – Meet up with main group at McDonalds in Dasmariñas, Cavite. 15 riders on their Maxsym 400's, GTS Evo's, Joyride's and Jet Power (all SYM power scooters) arrived at Petron in Macapagal Avenue.
10:30am – @ km 106 from UP Diliman. The group finally reached the Kaybiang Tunnel. We had some photo ops and appreciated the engineering wonder that tunnel has.
12 noon – @ km 174 in Calaca, Batangas. It was lunchtime and all looked for a place to eat at the Calaca public market. We did some marketing for dinner before proceeding to a resort nearby.
2 p.m. – We had some rest at a private resort in Calaca and a bite for an early break away/take-off for Magdalena, Laguna.
10 p.m. – We arrived in Magdalena, Laguna, weary and very tired with all the traffic jams we encountered after a 3-hour ride from the SLEX tollgate in the outskirts of Calamba and Los Baños.
November 24, 8 a.m. – On the road again going back to Manila using the backdoor via Famy. We made a few meal stops in Pakil, Laguna and arrived home with pasalubongs in tow right on time for lunchtime. We clocked a total of 198 kms after the Cavite, Batangas and Laguna loop.
Until the next ride, cheers!!!
By: Fernando Manalo
*This article was published in InsideRACING's  Volume 12 Number 1  2014 issue.