Kevin Henry Marketing's Suzuki 3S Shop in Tuguegarao Reopens
Date posted on September 7, 2016
Share this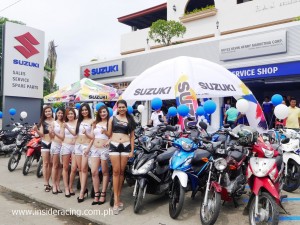 Great news for Suzuki riders in Tuguegarao City and nearby areas as the Suzuki 3S shop of Kevin Henry Marketing Corporation reopened last September 6 and now boasts of sophisticated brand image, advanced technology and a high-class atmosphere. Kevin Henry Marketing Corporation is the arm of the Royce Group of Companies in North Luzon. Suzuki Philippines and the Royce Group of Companies are celebrating their 25 years of partnership.
The 3S (Sales, Service and Spare Parts) shop was built 10 years ago and is located at RAJ Building, Balzain Highway, Tuguegarao City, Cagayan. Just like other Suzuki 3S shops,  it offers a complete service that provides customers the t rue meaning of Suzuki's Way of Life. It offers the exclusive line-up of Suzuki motorcycles and has modernized motorcycle repair facilities, genuine spare parts, outstanding after sales support, professional mechanics and sales personnel that are always ready to lend a hand. Suzuki apparel is also available in the one-stop shop which has technologically-advanced display modules inspired by its signature Japanese innovation. The shop is the 4th in Suzuki Philippines and Royce Group's network of 3S shops.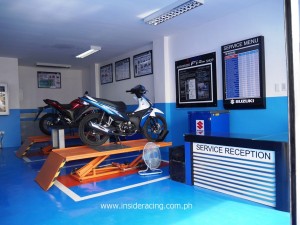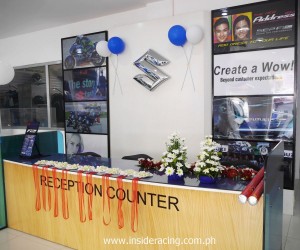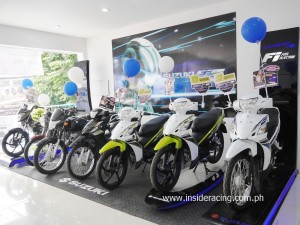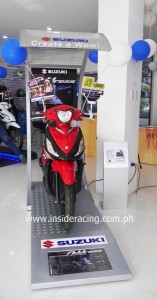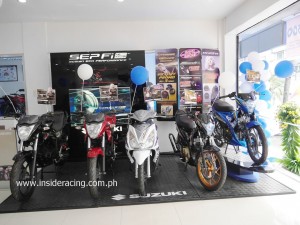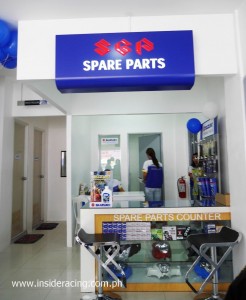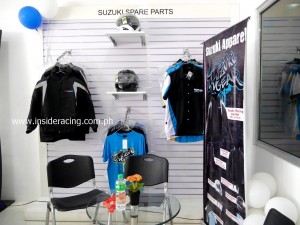 Present at the grand opening were executives from Suzuki Philippines and Kevin Henry Marketing Corporation. Suzuki Philippines' President , Mr. Hiroshi Suzuki, was in attendance together with Mr. Norminio Mojica (Managing Director), Mr. Jun Bulot (General Manager for Sales and Marketing of Motorcycle Division) and Mr. Erick Fernandez (Acting Regional Sales Manager). Roycel Group of Companies' Kevin Henry Marketing Corporation President Mr. Antonio Chua Jr., Executive Assistant Ms. Ma. Rosita Gallo, Operations Head Mr. Gilbert Tayao, Area Manager Mr. Renato Tuquero, Assistant Area Managers  Mr. Frederick Pastor, Mr. Domingo Osyo and Mr. Jommel Dungao and Mr. Deza who is the one in charge of the reopened Suuzki 3S shop were all present in this momentous event.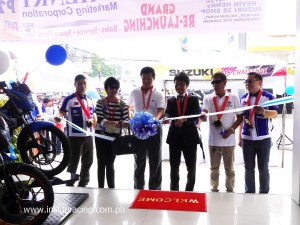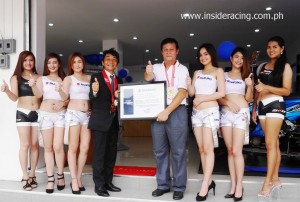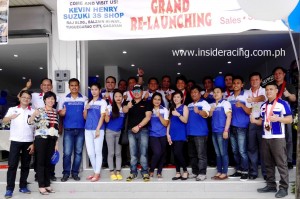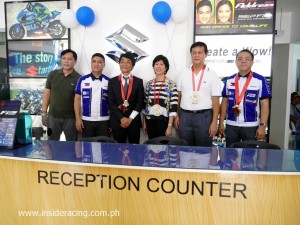 Different activities and promos were prepared by Suzuki Philippines and Kevin Henry Marketing Corporation during the grand reopening such as a motorcade, free service campaign, stunt show, dance contest, bike show, videoke challenge, Gixxer test ride and raffle draw. Discounts on cash purchases with low monthly amortization and interest rates were availed by the shop's first buyers who were also given lots of freebies.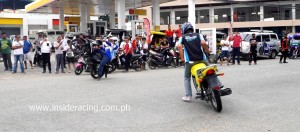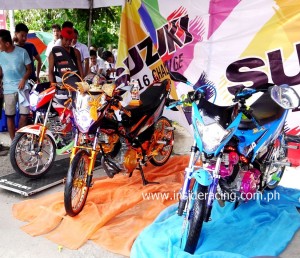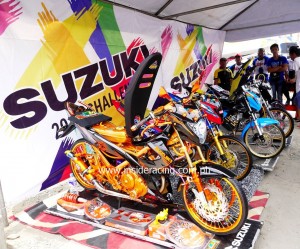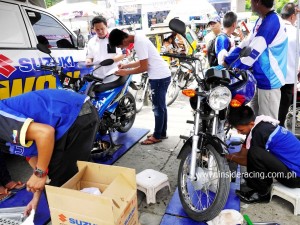 Bike show entries
For updates on Suzuki Philippines' products, activities and events, visit www.suzuki.com.ph and www.facebook.com/SuzukiMotorcyclesPhilippines.
More details and pictures of this event in InsideRACING Magazine