KTM Showroom in Baguio Opened
Date posted on December 26, 2018
Share this
Last November 16, 2018, KTM Baguio stand-alone big bike shop inside Camp John Hay opened its doors to the KTM owners and owners to be in the northern part of Luzon.  According to Mr. Maximillian A. Gocheco, Managing Director of ECG Zoom Zone, and COO Dan Wigforss, after a KTM shop in Pangasinan, Baguio is the second shop in Luzon and a third one in La Union is in the stove. Also invited to the grand opening were potential Duke buyers or friends of Duke owners, VIPs as well as the media to cover the event – Maximum TORQUE Philippines and InsideRACING Magazines.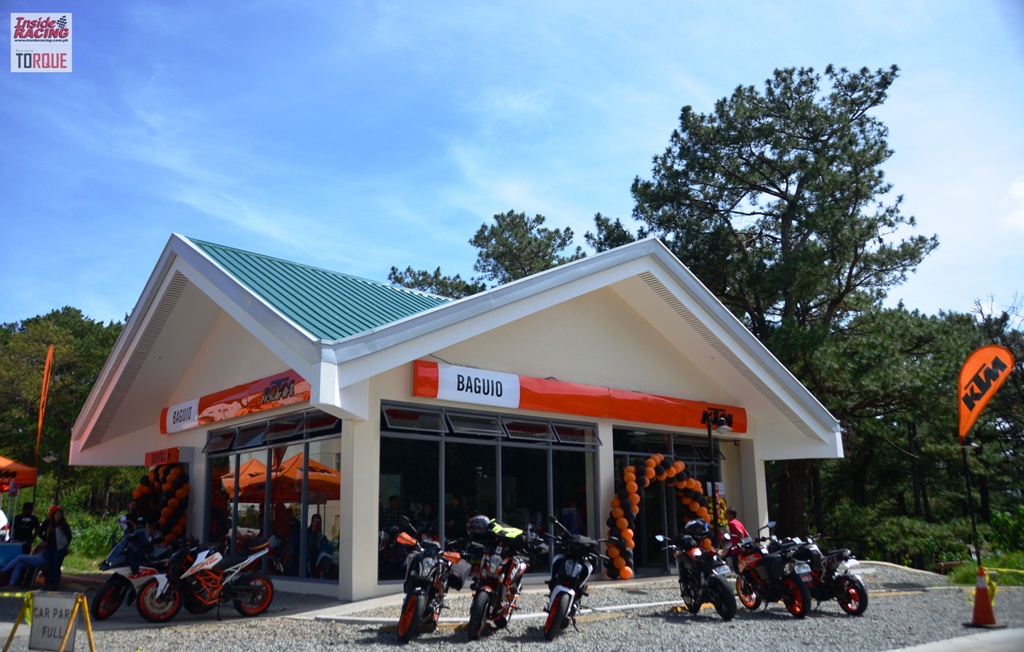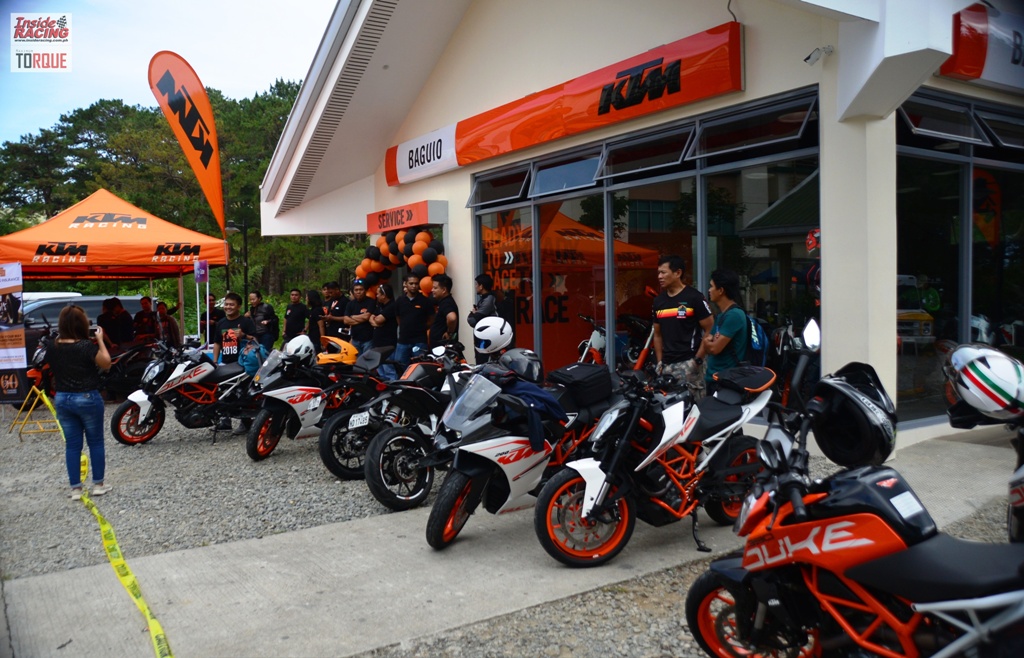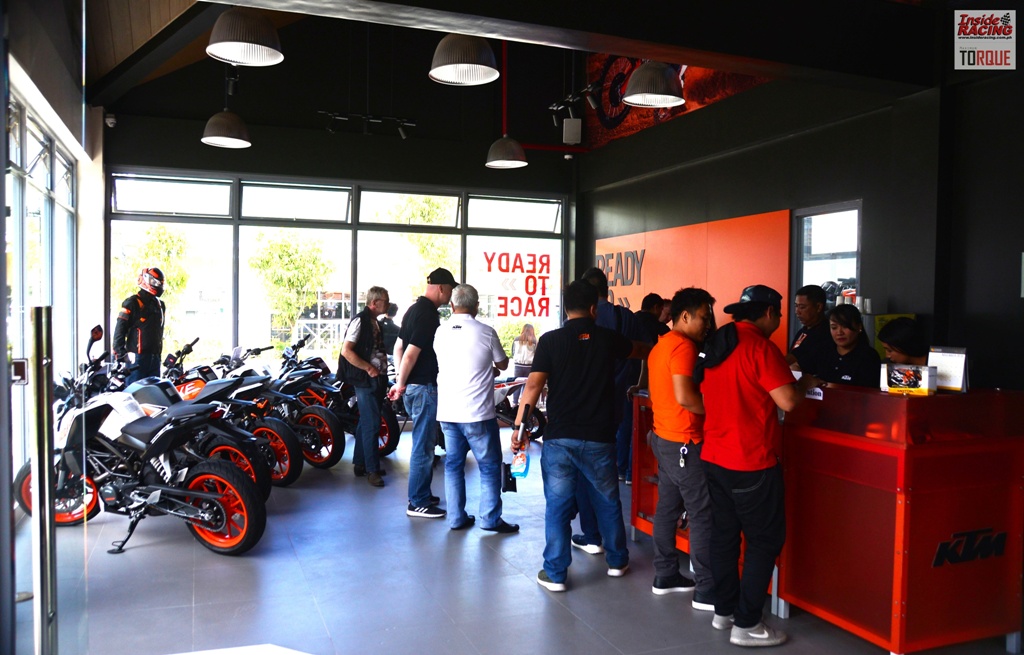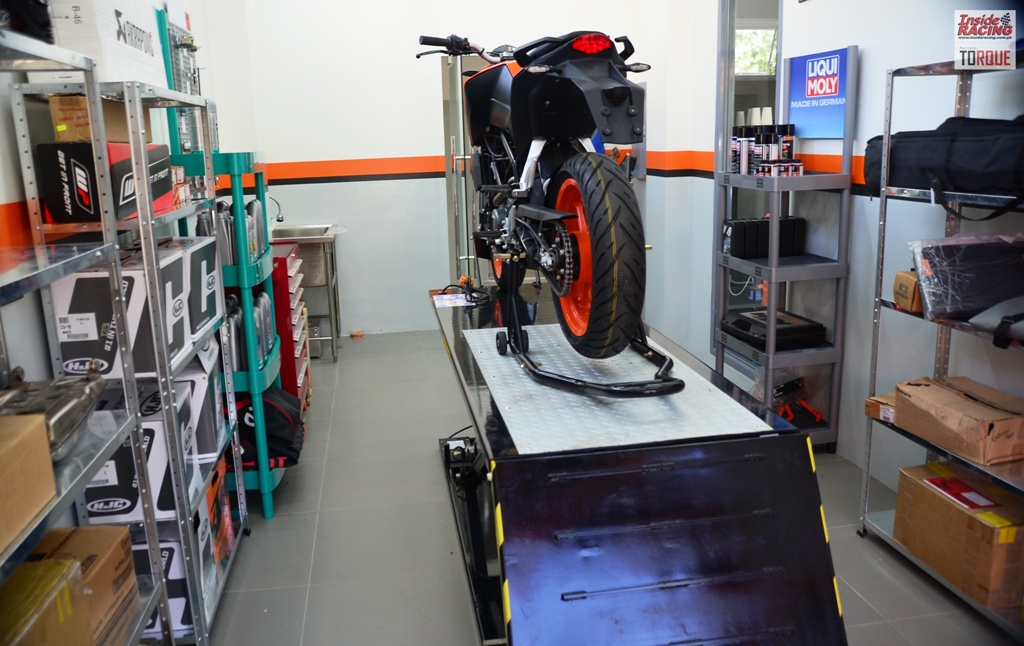 Highly visible 2-hour, 25-rider from all over northern Luzon motorcade started at the Baguio Ayala Land Technohub in Camp John Hay and snaked through the busy streets around Baguio City excluding Session Road. After the motorcade, COO Dino Santos of Adventure Cycle Philippines (ACP)/KTM Philippines welcomed the crowd with a short speech. After that, Mr. Max and Mr. Luca went into "What's coming up in the near future" spiel. Also present in the important visitors' roster are: Dennis Orduna and William Santiago from Ayala Land, Napoleon Balagot of Standard Insurance, Caloy and Gillen of Sumisho, Renz Bungay and Carlos Crisanto of AUB, Arnel Caltino of ORIX, Carl Decloedt, David and Patricia De Los Reyes, Nani Juarez, Luca Martin and JR from ACP, Angelo Cardenas of MOA, Alexander Ong of Liqui Moly, Maricris Zatarin of XDE and last but not least, Jason Te of JT Motosports. Talk about getting the over 390 bigger bike for assembly here in the Philippines was buzzing – that sounds like a plan.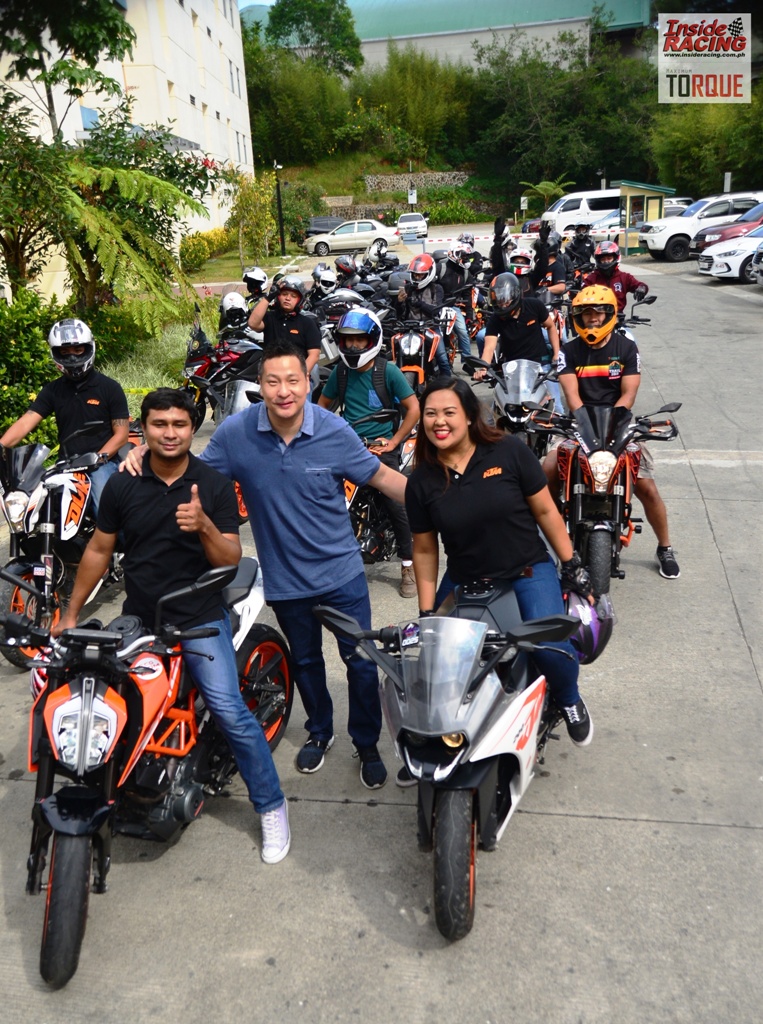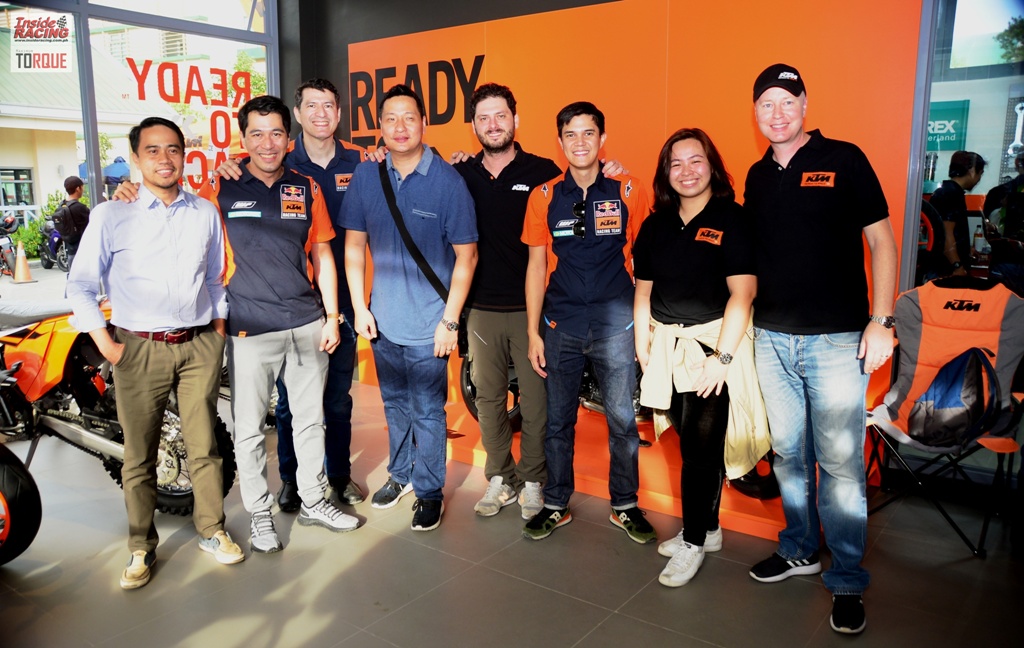 As the day heated up the cool mountain air by the Edralins Band with throwback Beatles songs, more Dukers and Duker friends and family trickled in droves – to about 100 visitors. Earlier in the afternoon, the riders and potential buyers were treated to a test ride of the newest in the line-up of KTM here, the Austrian-built 790 Duke dubbed as "The Scalpel". Truly a powerful and nimble mid-range big bike, the riders were raving to take a second test ride. Sumptuous dinner was served including the all expensive – in Manila – salads. Meanwhile at the raffle draws several KTM apparel and a helmet were given away and Ivan Gamos Hombrebueno from Baguio City took home the brand new 200 Duke grand prize. Baguio is such a cool, perfect place to call your KTM shop a place to relax and immerse in the ambiance – as Mr. Max Gocheco puts it, "Home".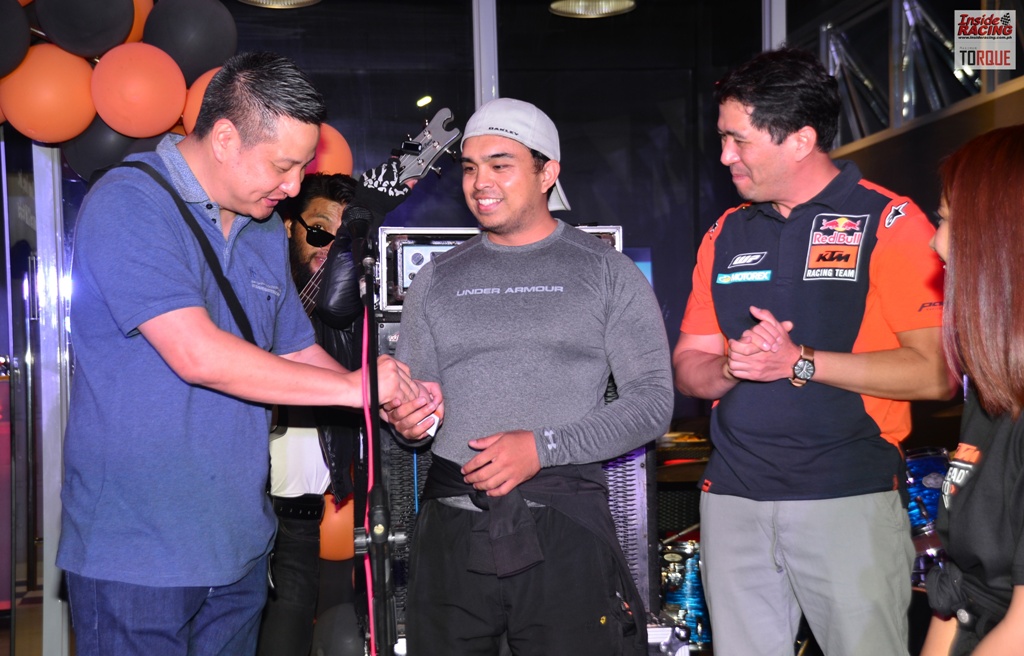 For more photos of the event, check out https://www.facebook.com/mtorqueph/posts/2110541959006711?__xts__[0]=68.ARCvqmF0PfGzWPwYmC73g0oaxfTlwqr3qYoCTse6KYHo1Ju5NNZIDAxOra5plhi6cITltwV3Sh-ST-uHPj2mXiiYwZ5HArBp8tuxXUT7WY4L4aH4H-tqWLq7uWYkualf00o6ayd9bUP5U65l5BFDoNdAYzr9FntLlYwpKeTTmTF-6eDRmA4PmI9OSA1dfKuZfKT0wJYgarKS2PyaQ8tlRAl7f5Xk2qT42Qd8csVKKReVH2wNiGQFRmK8OUjdMHd2-cTwM7ZpYp2Vhqx2P2UVA3X3ERjkAyRNxgA3gewDSHCqq21e3oTRQIdKdtN1Wm4HosyXvdks4od6ePDf9fZgFqdbZg&__tn__=-UC-R