Kunnoo Zing Honda Wave
Date posted on March 9, 2021
Share this
Sometimes we love a bike so much that we embelish it with parts and modifications that costs more than a new bike.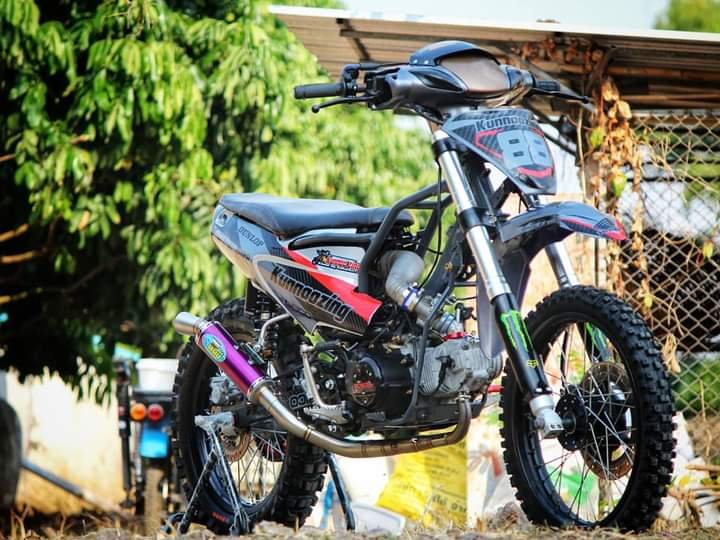 An example is this classic Honda Wave from Thailand that was modified to the hilt for off roading by Kunnoo Zing.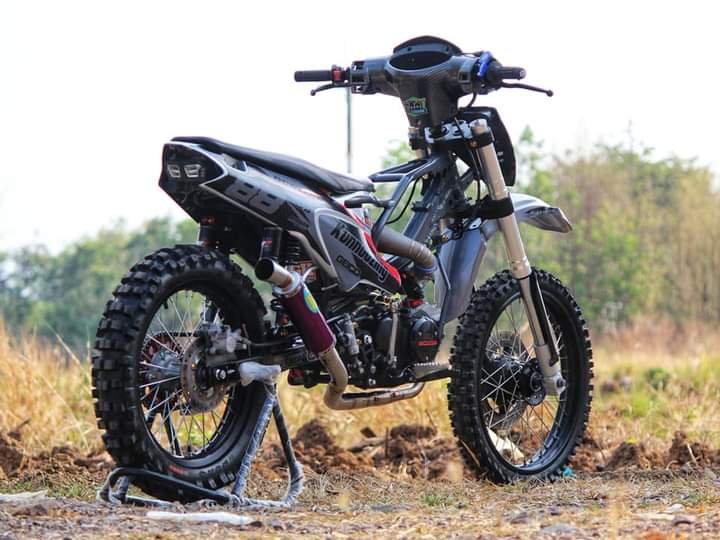 Everything from the chassis, engine, body , wheels and tires were not left untouched or replaced with high-performance or aesthetic mods.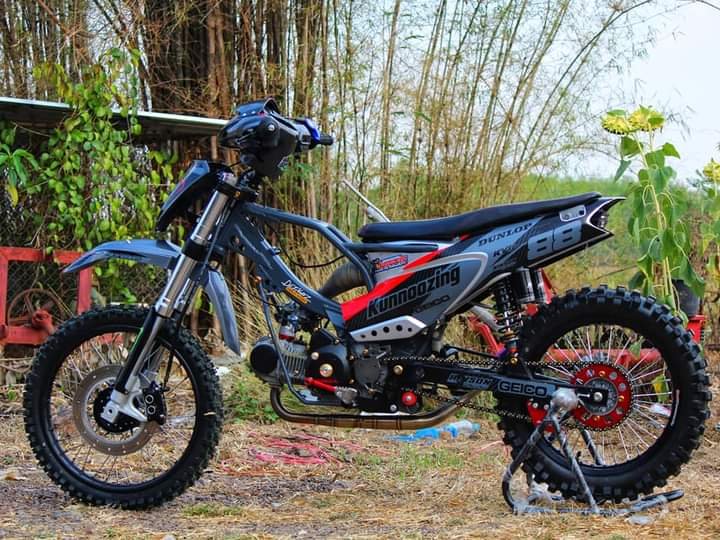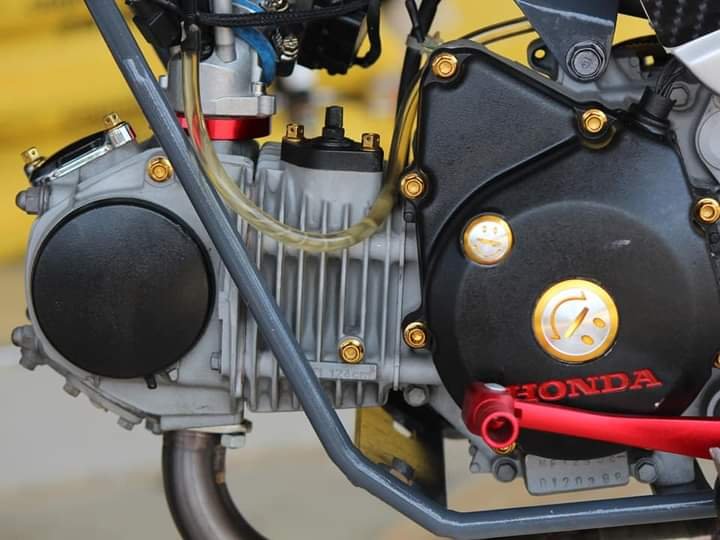 Everybody knowledgable about the modifications will know a fortune was spent on the parts and the total is surely double, if not triple than the cost of a new genuine off-road bike.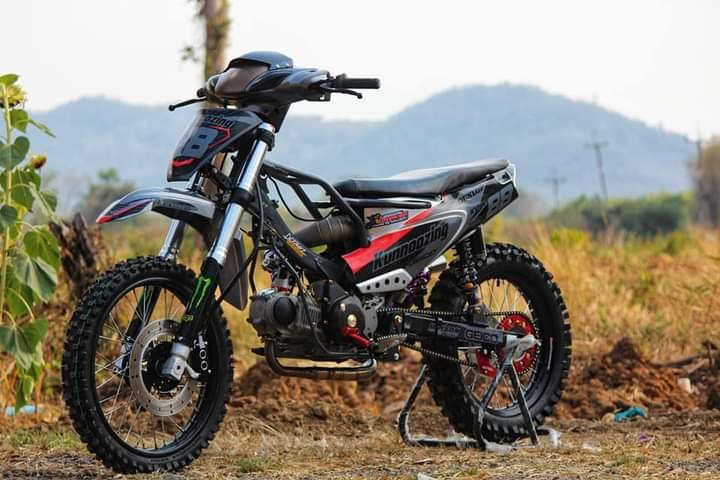 But that is what makes motorcycle ownership wonderful! To some it is not only a steed to ride but also a canvass to exercise creativity and ingenuity!
Do you have a bike which you have done similar mods to? Share below!
Enjoy and admire these images.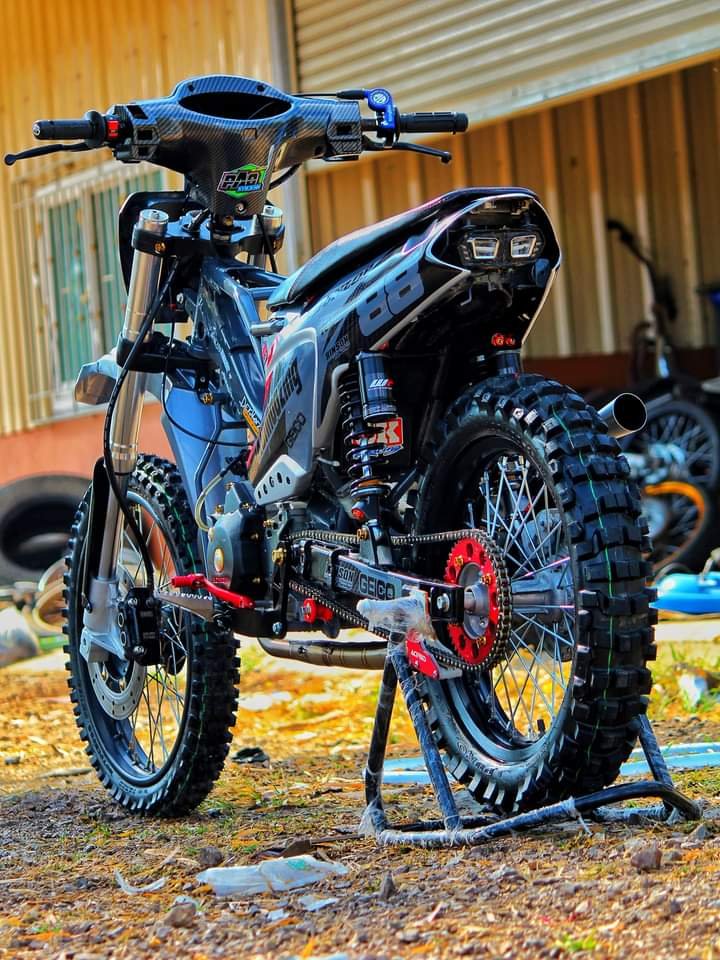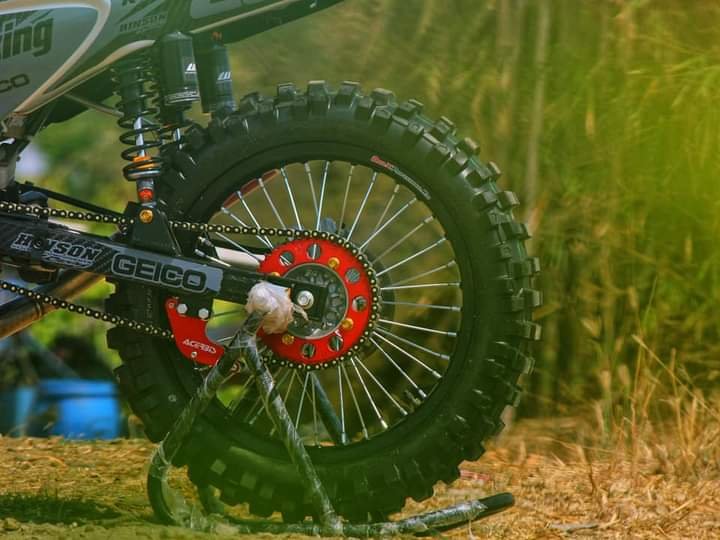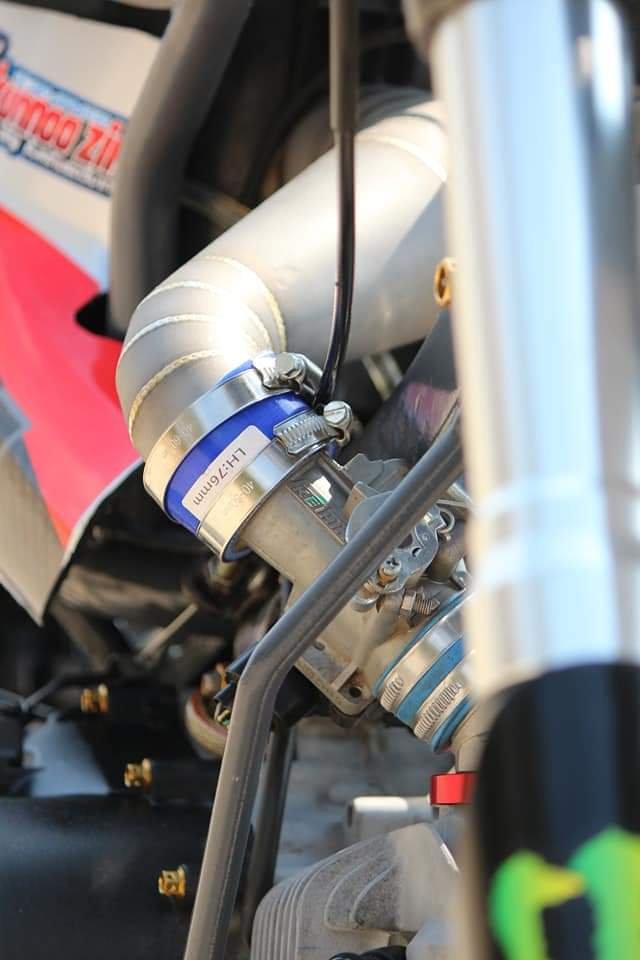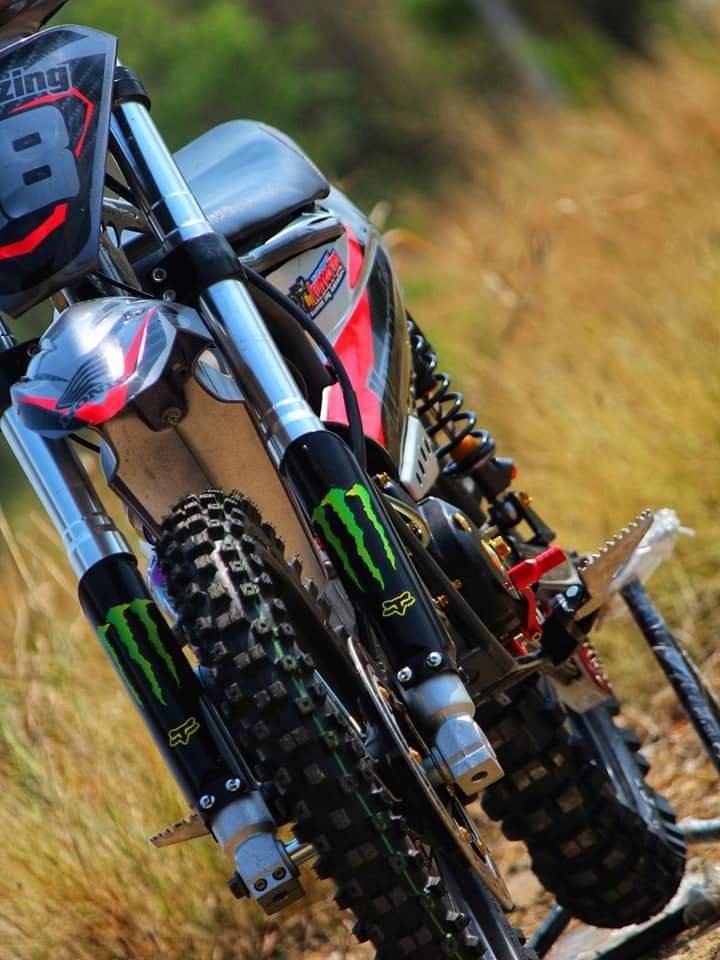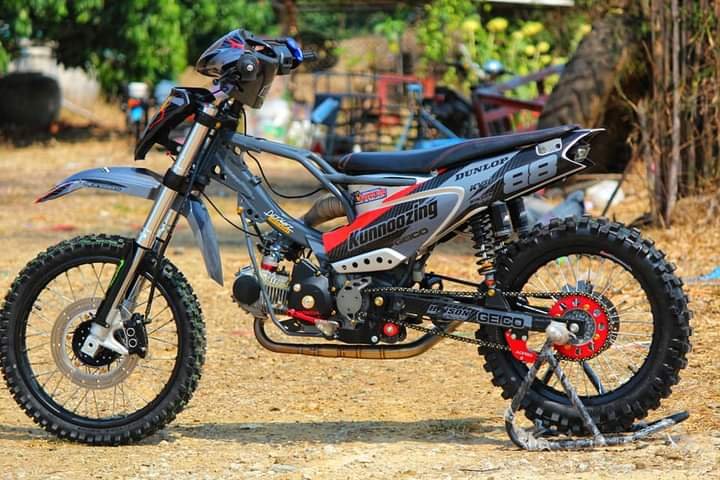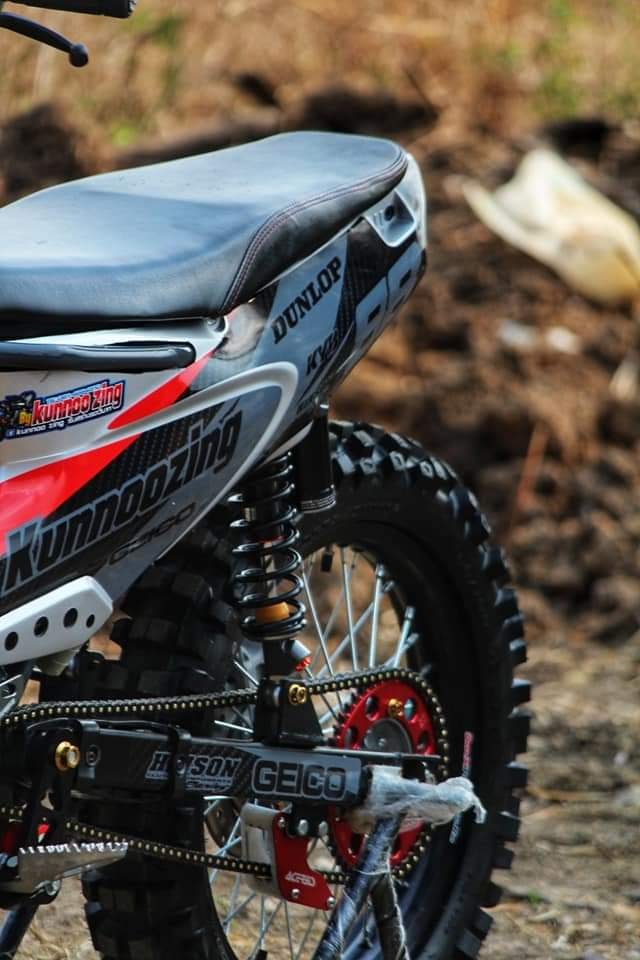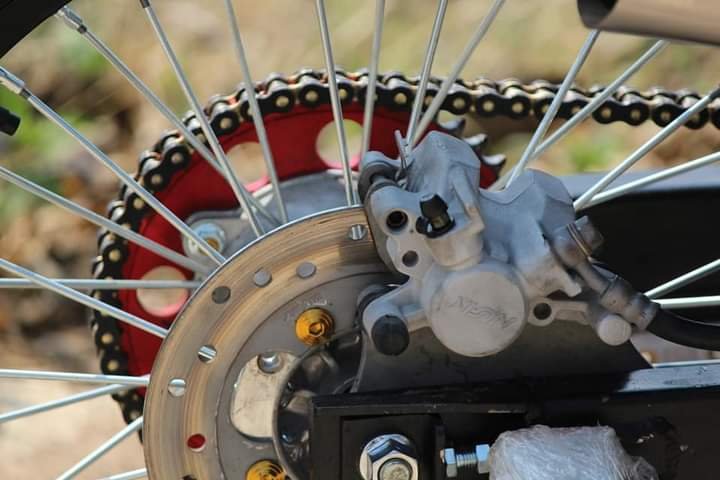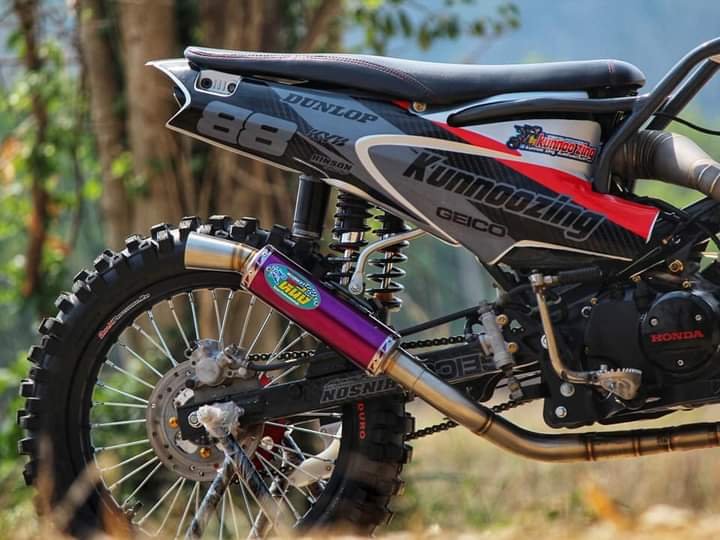 Thank you for visiting insideracing.com.ph. You may express your thought below through the comment section. You may also follow us on Facebook, on Instagram @Insideracingnation or on our YouTube channel.