2011 KYMCO Dink 200i Ride Review: World Class!
Date posted on November 7, 2019
Share this
After a decade and a half, KYMCO has finally updated its popular Dink with advanced global styling and a bigger and technologically advanced engine. Now it is a genuine luxury maxi-scooter with performance and features ideal for daily commutes or long all-day touring.
Even before the current local boom in scooters/automatics, KYMCO was already at the forefront of marketing scooters as early as the mid-90's. Since then, its model line-up has expanded and KYMCO is now known as one of the leaders in the scooter market both here and abroad. In fact, the brand is now one of the most successful scooter brands in Italy and most parts of Europe. Also a few years ago, the company's engineering, production capabilities and quality reputation convinced a premium European motorcycle manufacturer to produce their engines for them.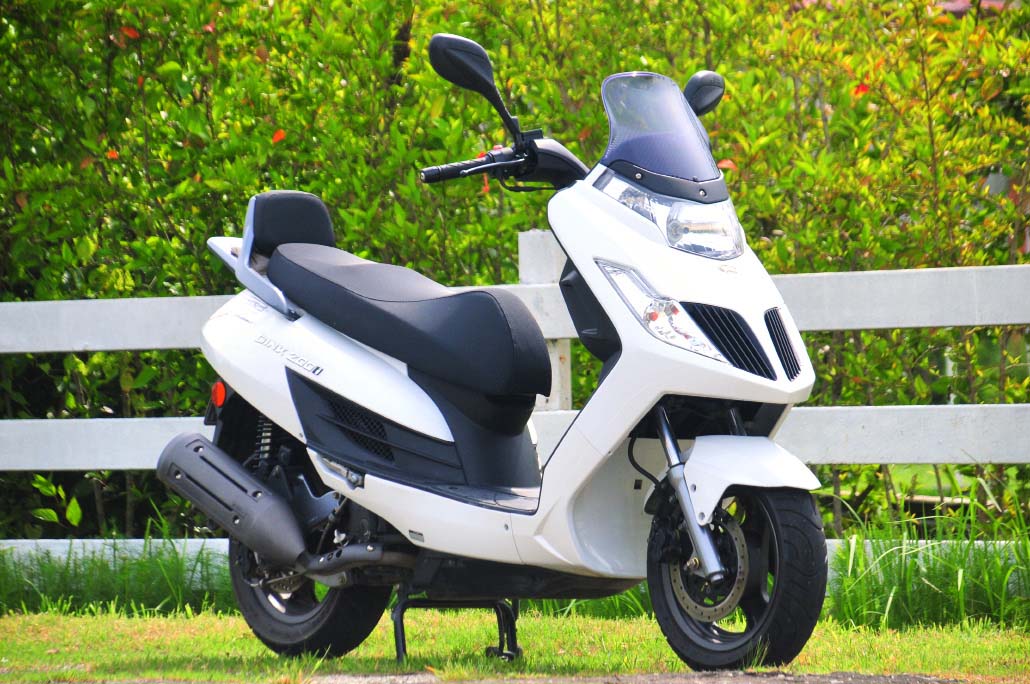 The Dink has been in KYMCO's line-up for more than a decade and a half now and is one of the most imitated scooters in the market by other China-based manufacturers. Since its introduction in 1996, the original Dink 150 LX was powered by a 150cc 4-stroke engine and its curvaceous exterior design has not been updated. Despite this, the Dink continued to sell well and remained in KYMCO's model line-up as it offered a more comfortable and more powerful alternative to small scooters at a reasonable price. The Dink's maxi-scooter styling and size offered more presence, luxury accommodation and weather protection to its rider. Also, its pioneering 4-stroke engine was a highlight during its early days when most scooters were powered by 2-stroke engines. The Dink was smooth, easy to maintain, comfortable and easy to ride. Its best customers are the more mature riders and the touring crowd.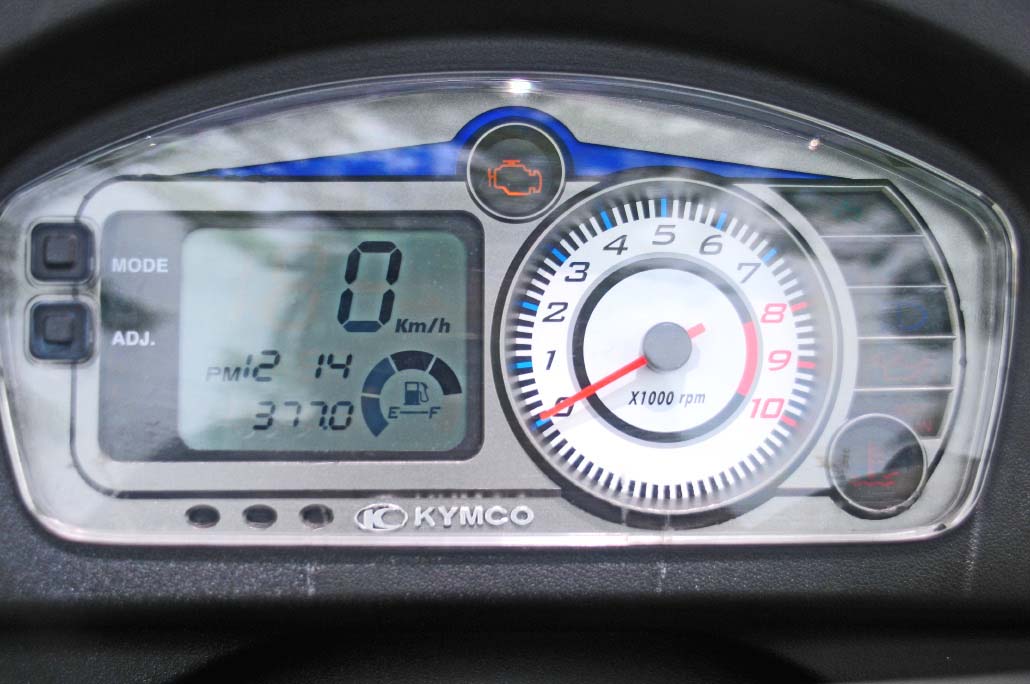 Last March 2011, at the 5th Annual InsideRACING Bike Festival and Trade Show held at the Megatent in Pasig City, the local market was treated to a big event when KYMCO Philippines unveiled the new Dink 200i maxi-scooter. Launched abroad more than a year ago, the new model was good news for loyal Dink users as well as for touring scooter riders.
Aside from the obvious improvement in the aesthetics department of the new Dink 200i, which becomes more attractive the longer you look at it in the flesh, the engine was also massively enhanced by giving it 33% more displacement, liquid-cooling and electronic fuel injection. Additional safety and convenience features were also incorporated into this new model. The new Dink is now definitely at par with other models in the world, making it truly world class!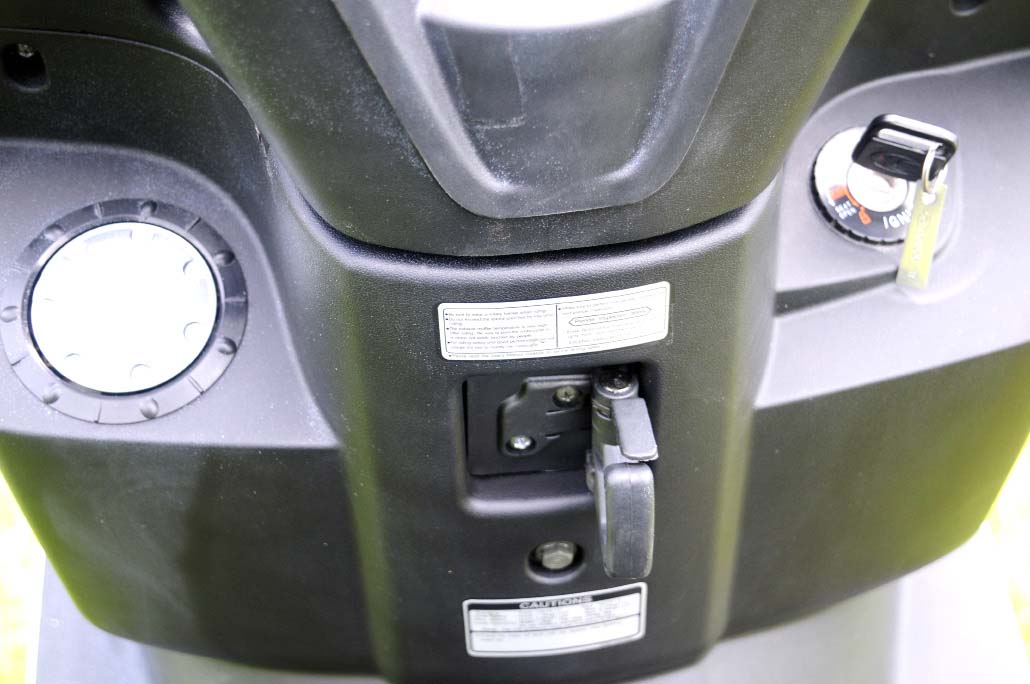 It is powered by a new and bigger 176cc, 4-stroke, OHC, liquid-cooled engine equipped with Auto control Fuel Injection System (AFI). The new AFI system enables the new engine to comply with EURO 3 standards while increasing fuel efficiency and improving refinement. Its ECU controls accurate ignition timing to ensure the best combustion efficiency. The engine is able to develop a maximum power of 15.5 hp@8000 rpm and maximum torque of 14.2 Nm@6500 rpm. It also uses Idle Speed Control (ISC) that ensures smooth running while idling at all times, a feature that cannot be achieved by a carburetor. It starts instantly and runs smoothly, with an impressive response that makes the Dink easy to ride in fast or slow conditions. It gives you enough power to accelerate quicker than most cars and other two-wheeled vehicles do on the road, yet can cruise in a refined and comfortable manner.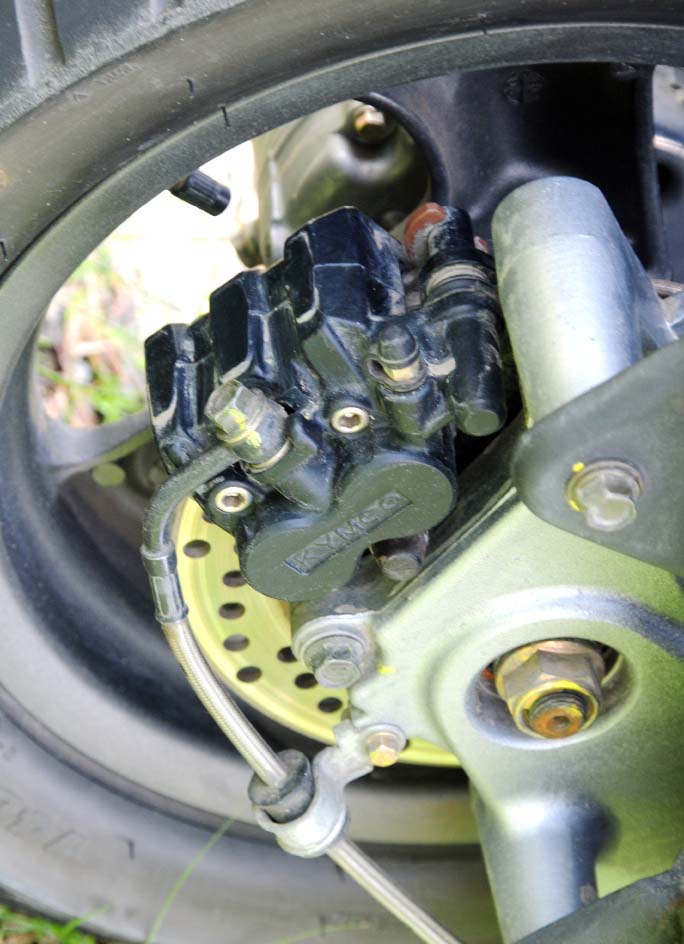 It rides on massive and sticky tubeless tires (120/70-13 at the front and 140/70-12 for the rear) that give plenty of traction while the tall 70-series profile gives it adequate comfort level as well. The thread pattern looks modern and sporty, which complement the new, modern shape of the scooter.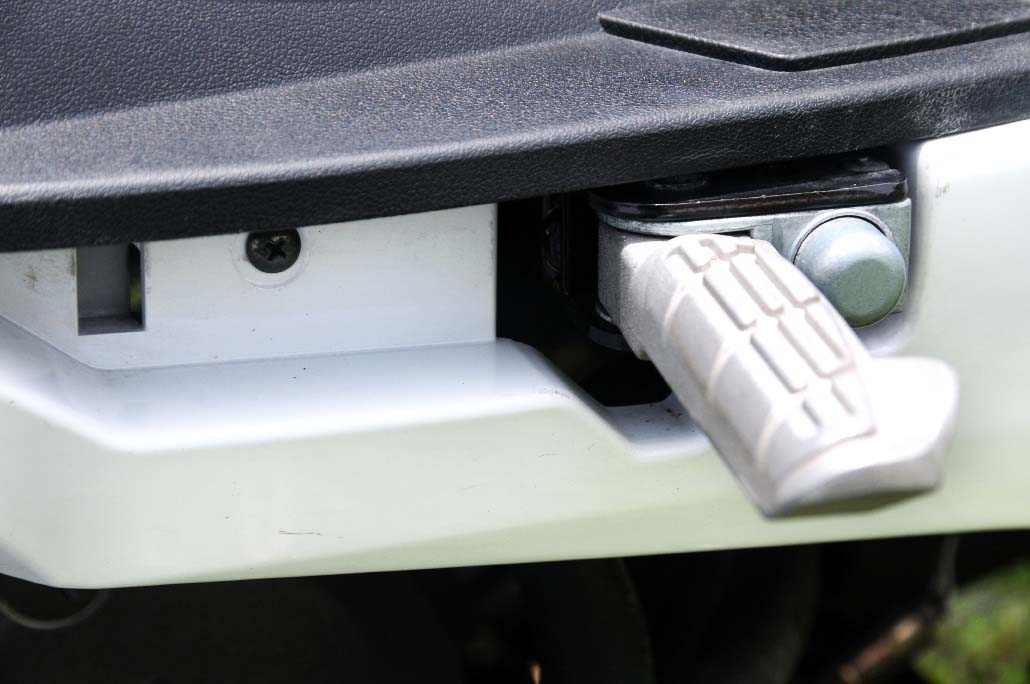 The massive 240mm front and 220mm rear hydraulic disk brakes can stop the Dink effortlessly from any speed despite its 132kg weight, while the rear suspension is 5-point  adjustable to suit any load or road conditions. With its wide seat and high handlebars, the ergonomics of the Dink is on the relaxed-for-cruising mode. Pure scooterists will appreciate the flat floor board that not only allows flexible foot position but also serves as an additional cargo space. The large underseat compartment will be useful to people who will use the Dink for daily commute to work as it can accommodate a lot of items including a laptop or a spare helmet. With the addition of a taller windshield and additional storage like a top case, the Dink can be the ideal mount for extended trips in the provinces as well.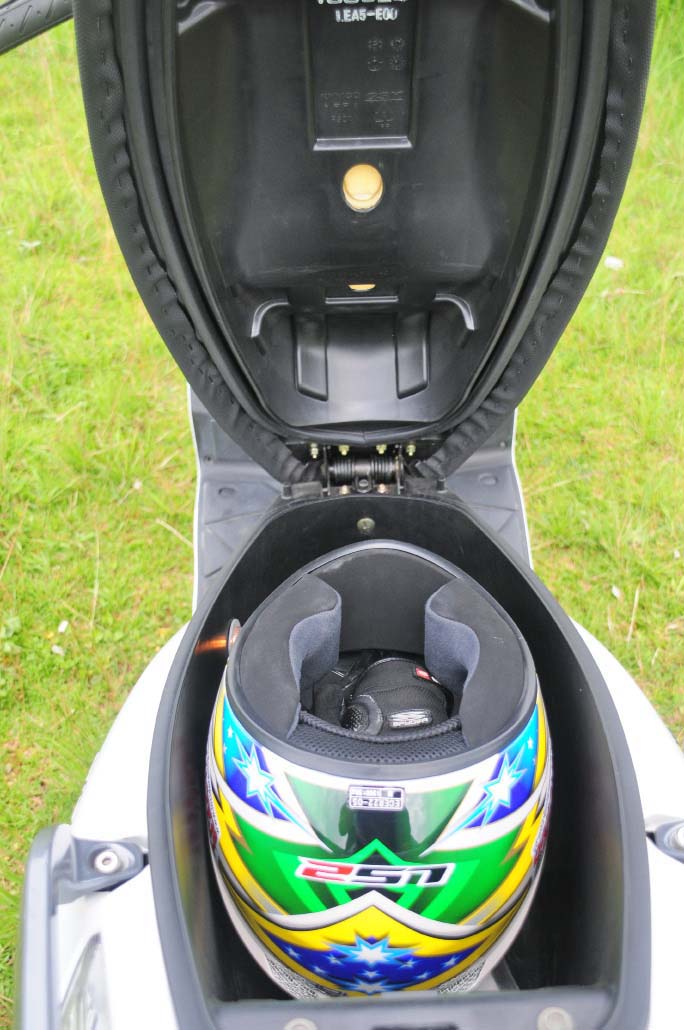 The new Dink also has other modern safety and convenience features like the attractive multi-function instrument panel featuring a digital speedometer/clock and analog tachometer; diamond cut design halogen headlight that illuminates well at night; side stand engine cut-off switch for safety; five-in-one ignition key switch that activates the Automatic Seat Raise Open function and also opens the front position fuel cap enabling the rider to refuel without dismounting; and lastly, the one-touch ejecting passenger footrest which is a nice, sophisticated feature.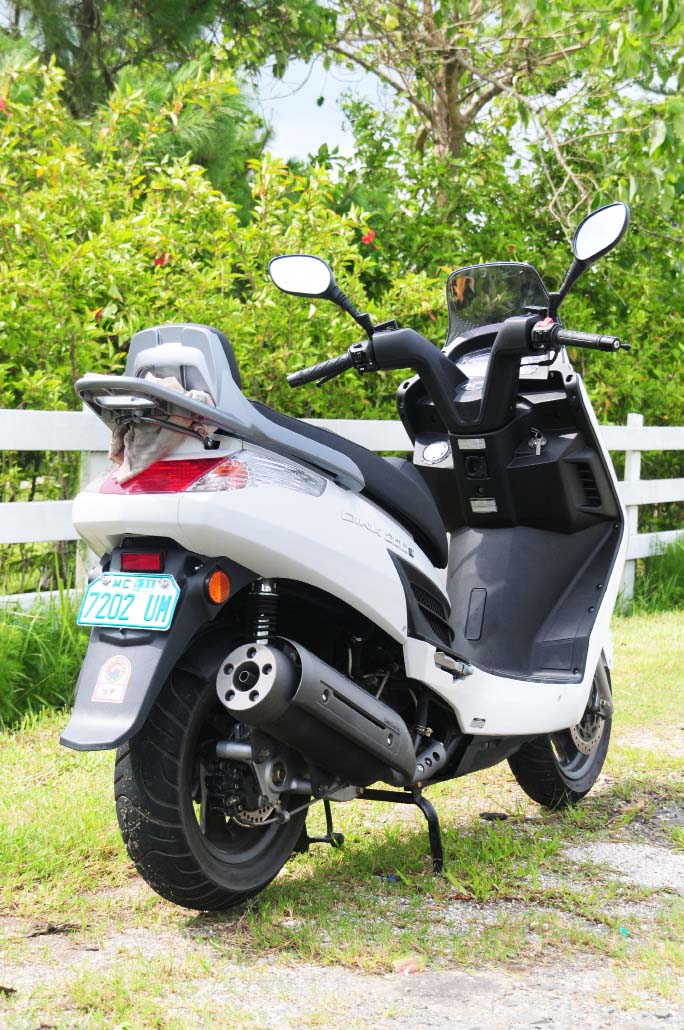 The new Dink 200i is available in four luxurious colors namely Pearly White, Midnight Blue, Light Blue and Deep Silver Metallic. Priced at only Php145,000, it still presents one of the best value for money in its class. The new modern shape, EFI, added performance, improved efficiency and new features are a quantum leap over the old model, making the new Dink truly a modern luxury maxi-scooter. The Dink has proven its staying power by being in the market for a decade and a half now without any major changes, and its latest version looks like it's going to stay with us for another decade to come.
*This article was published in InsideRACING's  Volume 9 Number 8  2011 issue.