2009 KYMCO Jetix 125 Ride Review : Feature Packed
Date posted on May 9, 2019
Share this
KYMCO's sporty flagship underbone is a true global design developed by the Taiwanese giant. KYMCO is better known for its expertise in designing and building automatic scooters that rival Japanese and European designs. They have proven their capability through the years and now KYMCO is highly regarded as one of the leading players in the world scooter market. In fact, their proven and successful scooter designs are the most imitated by other China manufacturers.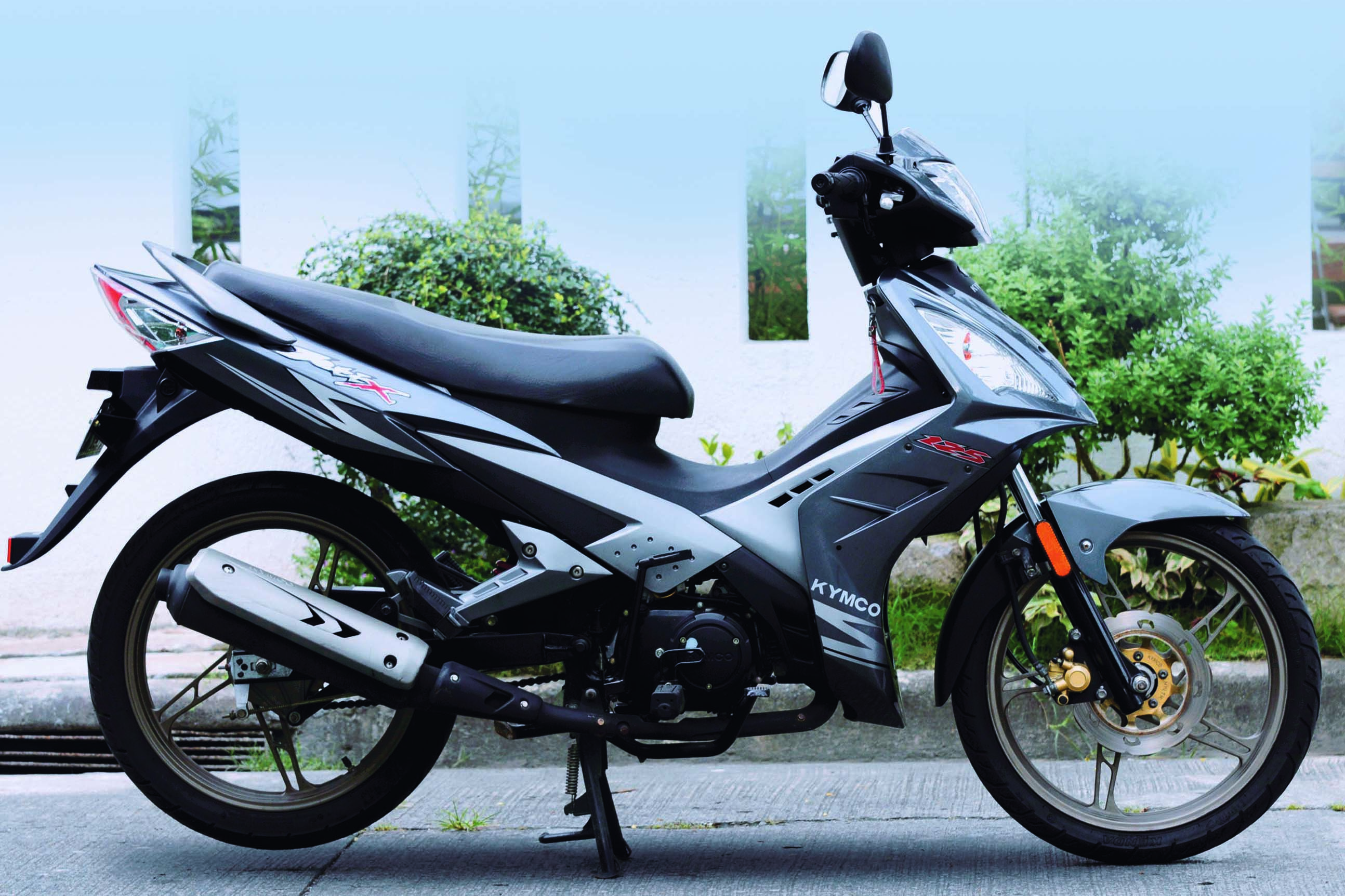 Realizing the sales potential of underbone type motorcycles in Asia, the company is very keen on improving their market share in this region by developing their own underbone models. In the past years they have introduced a number of underbones like the AXR, Spike and the Cevira that created presence for the brand in the segment. Since establishing its own subsidiary 2008, KYMCO Philippines has been introducing models that are well-designed, well-built and well-priced.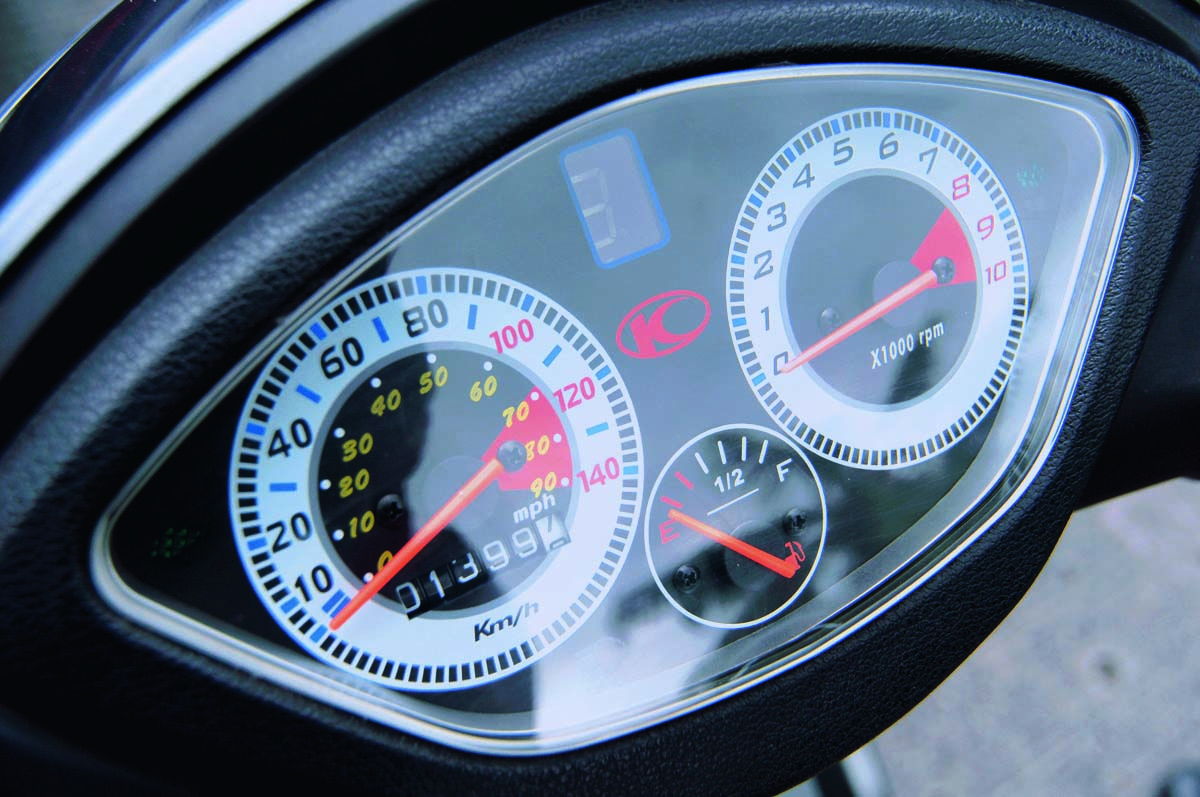 Developed for the upscale market, the Jetix 125 is the first sports type underbone from KYMCO. It does not only look better than the standard underbones, it also has many functional features that you don't normally find in others which increase its appeal, especially to those who will take time to study them.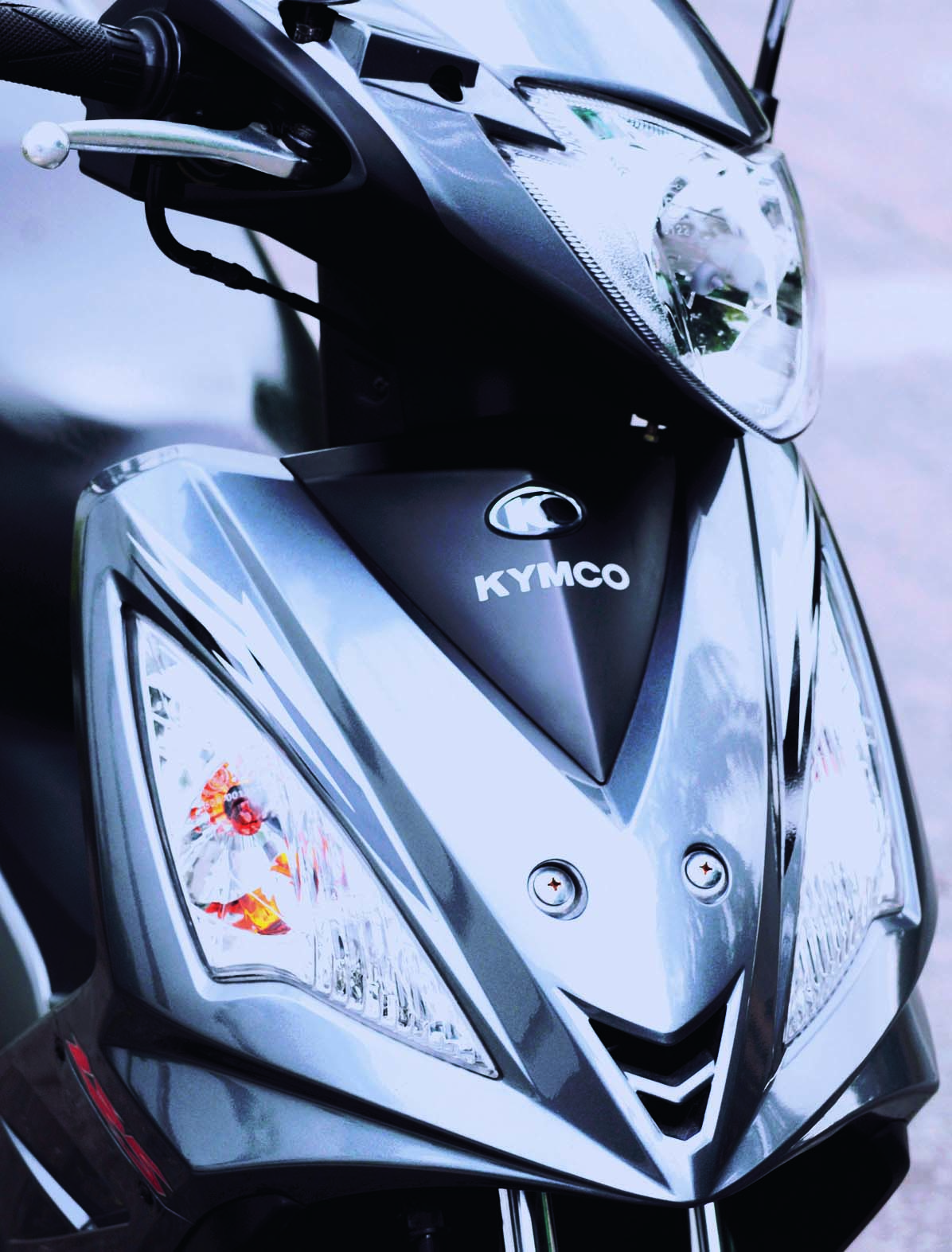 The Jetix 125 is slick and has a modern design. It has an almost fully enclosed body fairing similar to other high-end, more expensive models in the market. It has sophisticated two-tone colors with titanium-colored 5-spoke alloy wheels that are standard equipment. It has halogen headlight for better visibility during night driving and has aggressive diamond-like turn signal lamps mounted on its body. It has a racing type instrument panel that includes a tachometer, digital gear indicator, speedometer and fuel gauge. At the back, the multi-crystal tail lamp and the very nice license plate light make it look very upscale. The exhaust pipe has a much needed heat shield that is nicely painted to match the passenger foot pegs as well.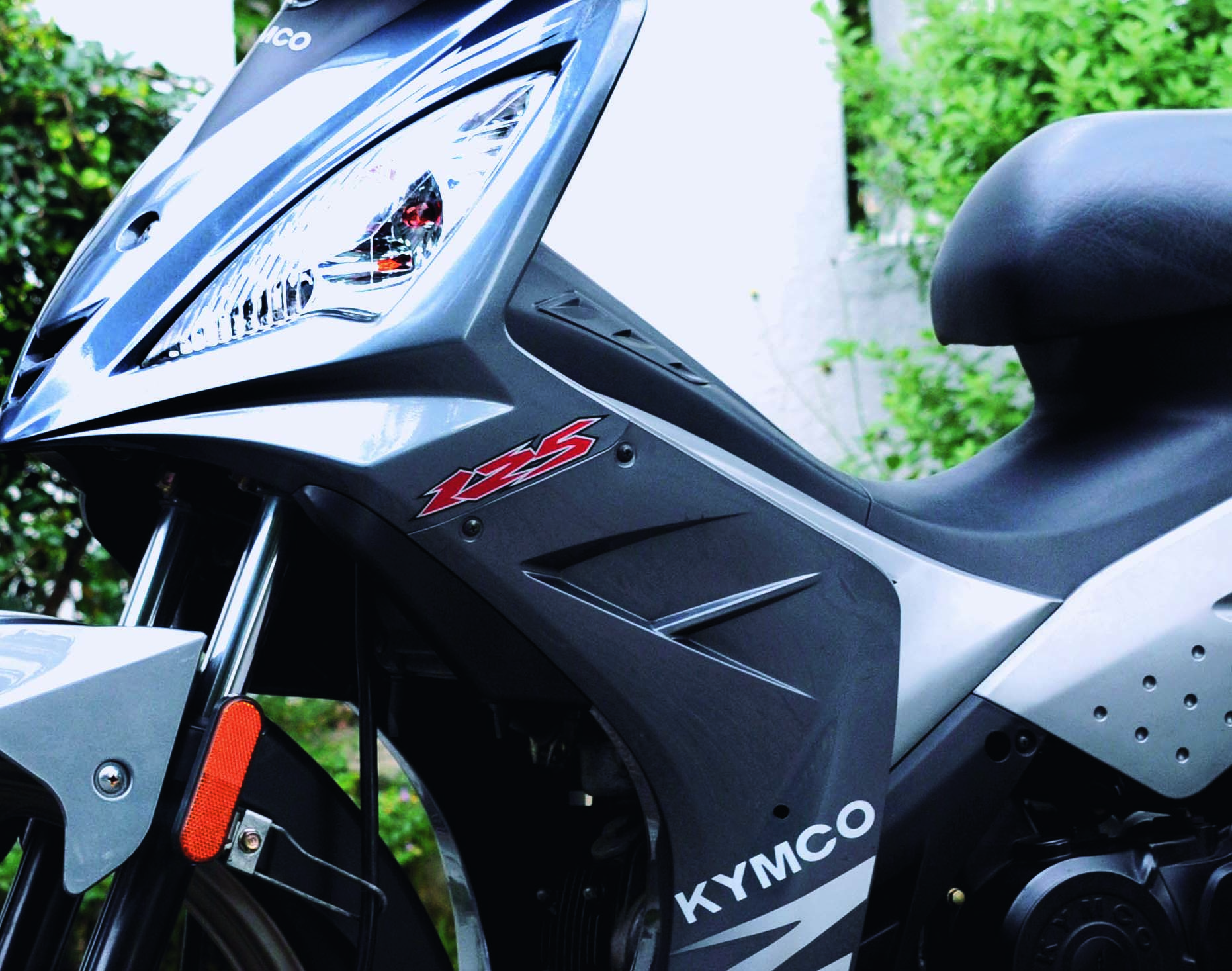 The Jetix 125 is equipped with a rear mono shock suspension and it is also equipped with tires measuring 70/90-17 at the front and 80/90-17 at the rear which provide good grip. The stock tires' tread pattern is similar to high-end aftermarket tires. It is also equipped with front and rear disc brakes for more responsive braking system. The dual piston petal type front disc (260mm) and single piston rear disc (220mm) brake combine to make the Jetix 125 one of the best in its class in terms of braking. Just like the Super8 scooter, the feel and braking force of the Jetix 125 is superior in stock form.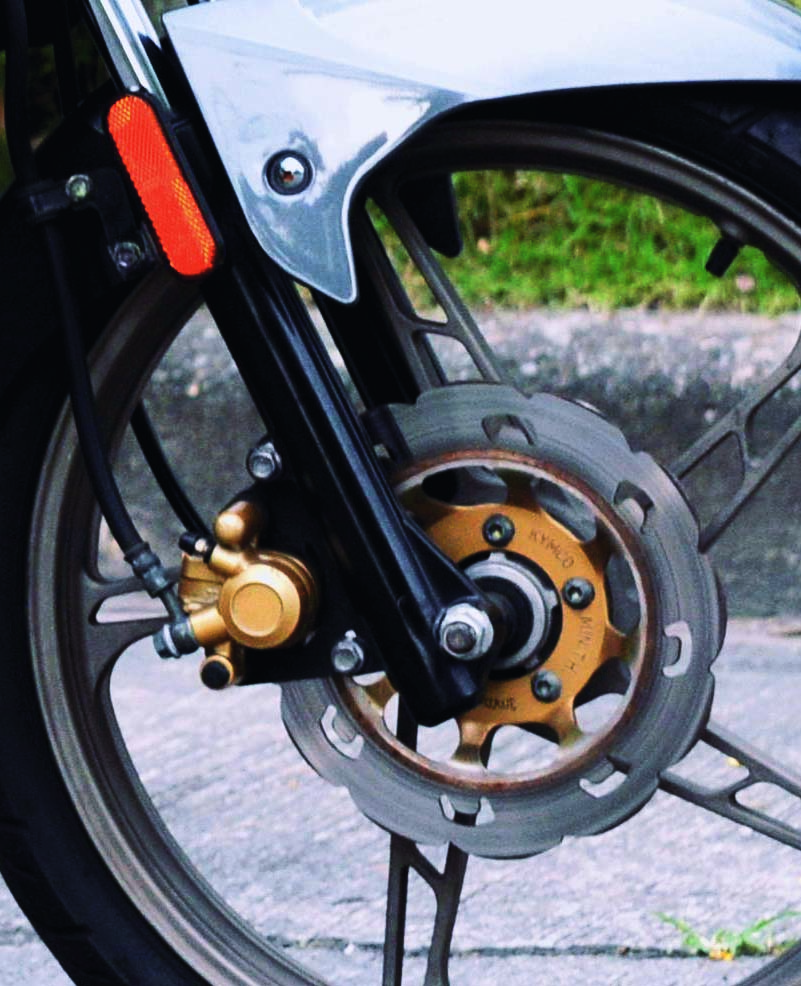 Its engine is a Euro 3 compliant, 125cc, 4-stroke single cylinder, air-cooled OHC engine. It is well-built and well-finished and provides fuel economy and power. KYMCO Philippines had already completed a 10,000 km-durability test under Philippine road conditions for the Jetix 125 and it also passed the endurance test as well as finishing the 12-Hour Endurance race and the IRGP Masters Trophy race. KYMCO Philippines is confident that the performance and durability of Jetix 125 is as strong as that of the Japanese brands, evidenced by endurance test and race results.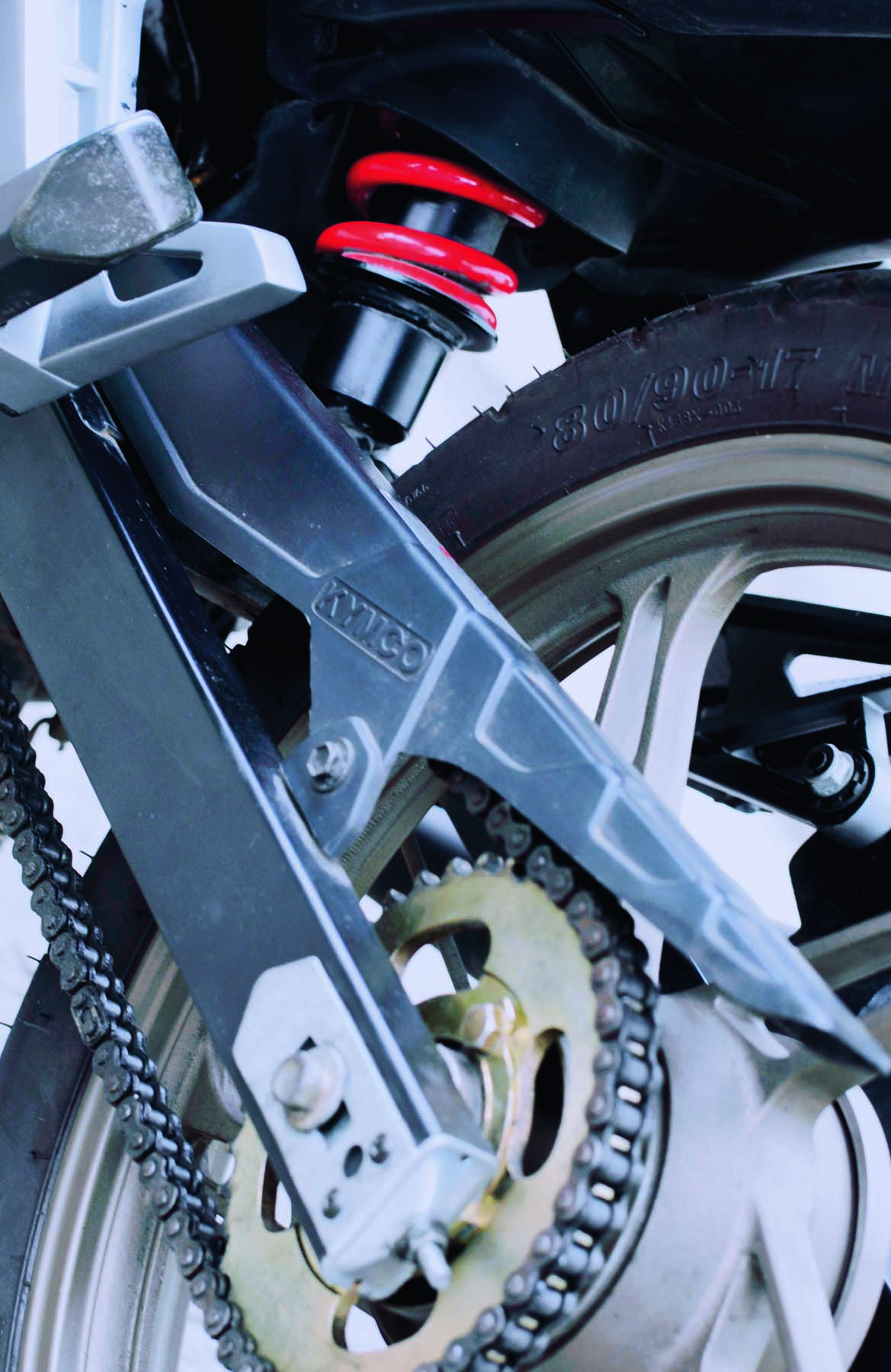 A few features we found unimpressive were the lacking of turn signal audible beep and the small underseat compartment caused by the battery, we found it hard to fit even the half-face helmet. But it is nicely covered with the fuel spillage cover that makes it look very clean and tidy similar to cars.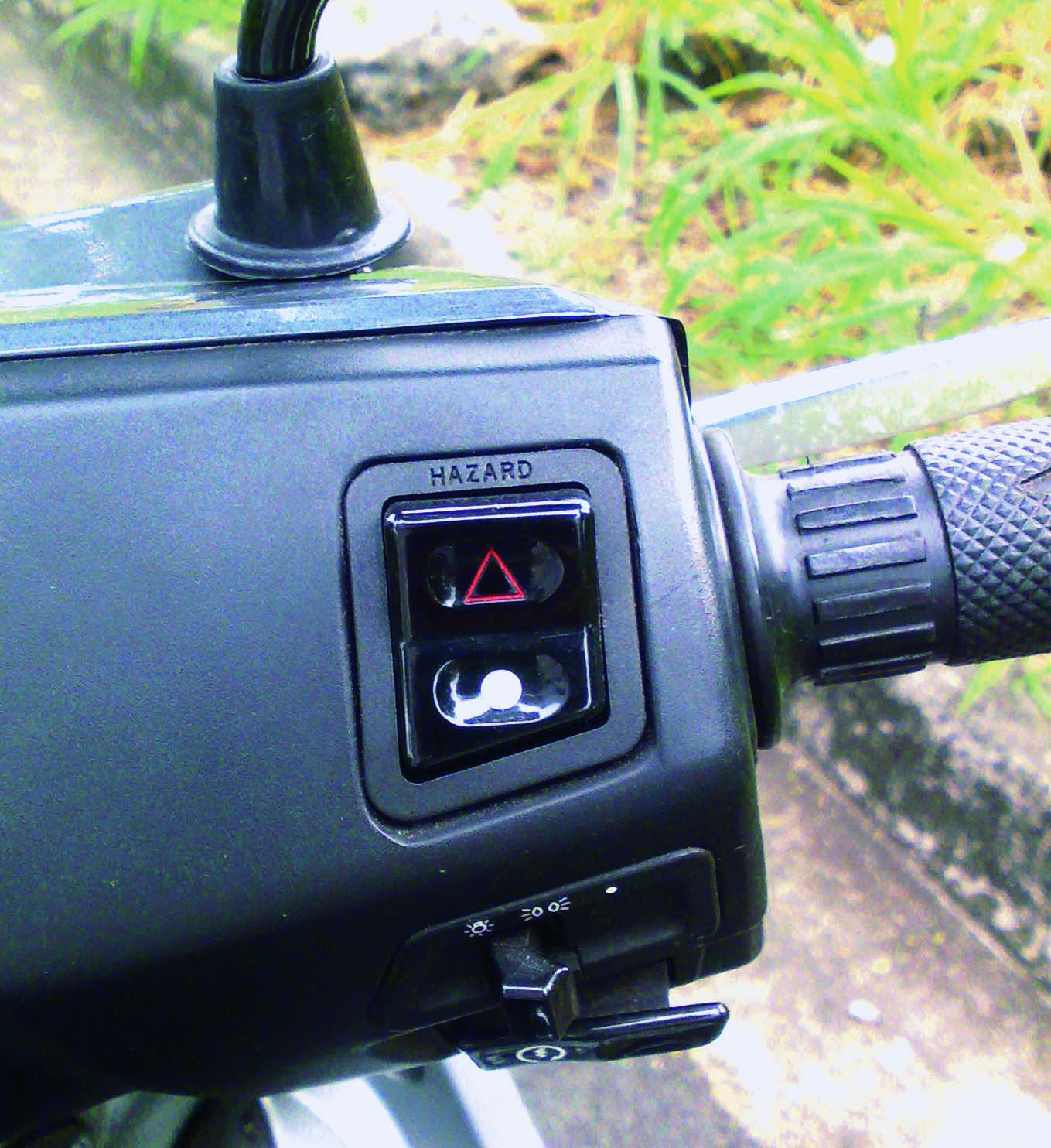 Priced at only P53,000, the Jetix125  is already competitive in its segment and the buyer opting for the Jetix will know that he will be getting more bonus functional features like the passing light switch, hazard lights switch, a big capacity 4.2-liter fuel tank with fuel tank cover protection against spillage and a well-designed license plate light. Of course, this is on top of the high quality alloy wheels and tires.
The Jetix 125 is available in four colors. The Dark Gray Metallic, Blue, Red and new for 2009, a very elegant Pearl White.
*This article was published in InsideRACING's  Volume 7 Number 2  2009 issue.