2010 KYMCO Like 125 First Ride Review – Can You Say "Bellesima" in Taiwanese?
Date posted on June 19, 2019
Share this
The Italian word means "most beautiful" and with KYMCO's newest scooter, the word "economico" also holds true. Honestly, what's not to like about KYMCO's modern classic?
The new KYMCO Like 125 is definitely KYMCO's most beautiful scooter ever. The Taiwanese brand has strengthened its presence in the Philippines couple of years ago and has since been introducing amazing products to improve its image and product range that is growing all the time. One of the last scooters to hit the local dealers is this long-awaited retro-style Like 125. It combines sophisticated old-school looks, the size and lightness of a scooter but with modern reliability and conveniences.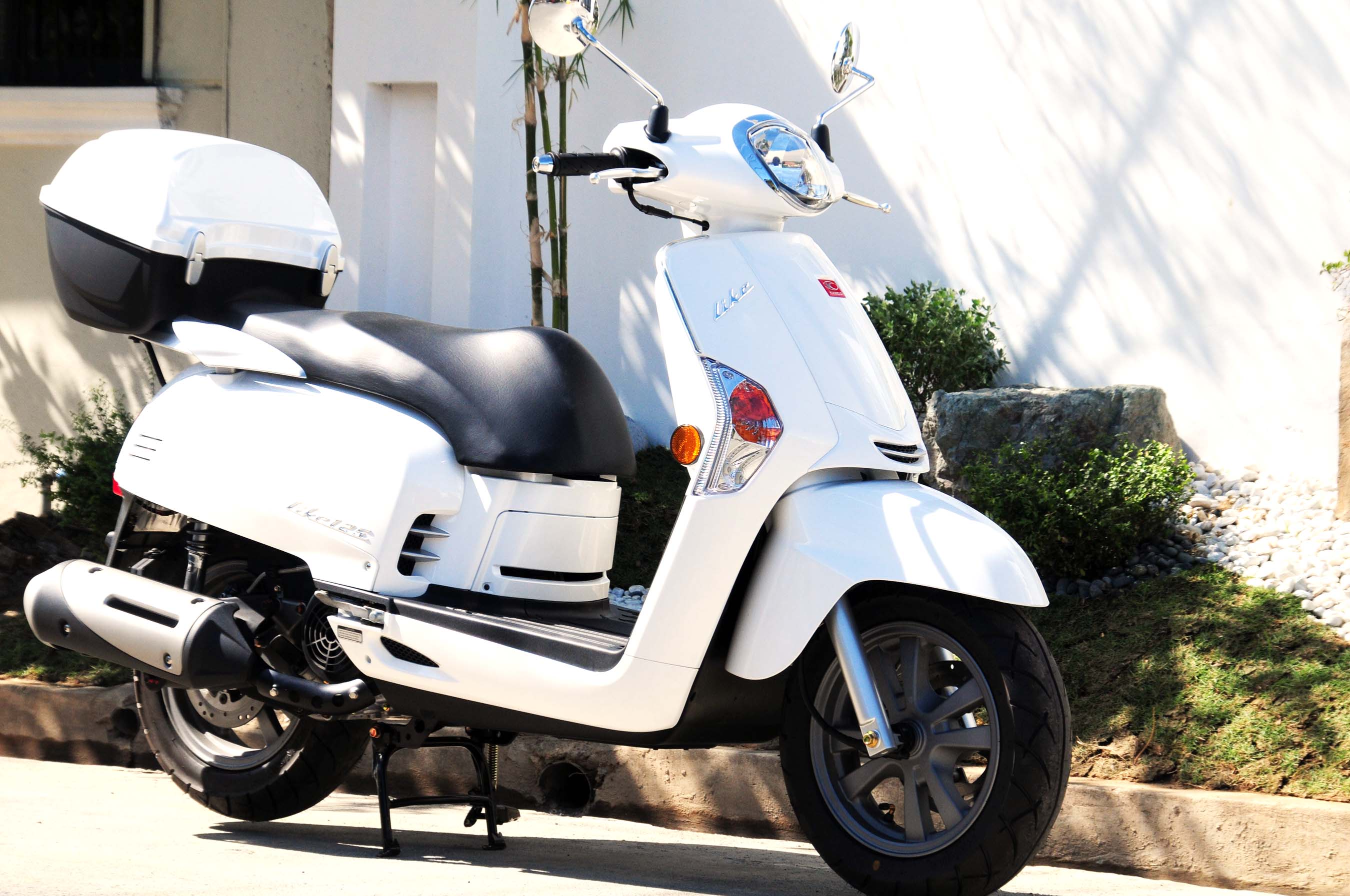 The Like 125 was designed by Italian Massimo Zaniboni, who took his inspiration from classic scooters of the 1950s and '60s. the essential chrome detailing on the headlight and other parts, curvaceous body and fender lines, huge tail lamp, simple solid colors, a flat floorboard, a front glove compartment, and a body-colored top box give the Like 125 a very clean, classic and cool look. In fact, some might mistake it for a modern Italian scooter or even a vintage scooter. The appearance alone will make any buyer feel well satisfied with his or her purchase.
The instrument panel is very modern classic. The analogue clusters for speed and fuel is side by side with modern convenience like the small digital clock and trip meter. However, the switch gear assemblies are generic but they work just fine. A nice feature is the audible turn signal indicator which helps any rider especially the newbies. Other nice touches include the newbie-friendly low effort kick starter and the center stand that are light enough that even girls can operate them without difficulty.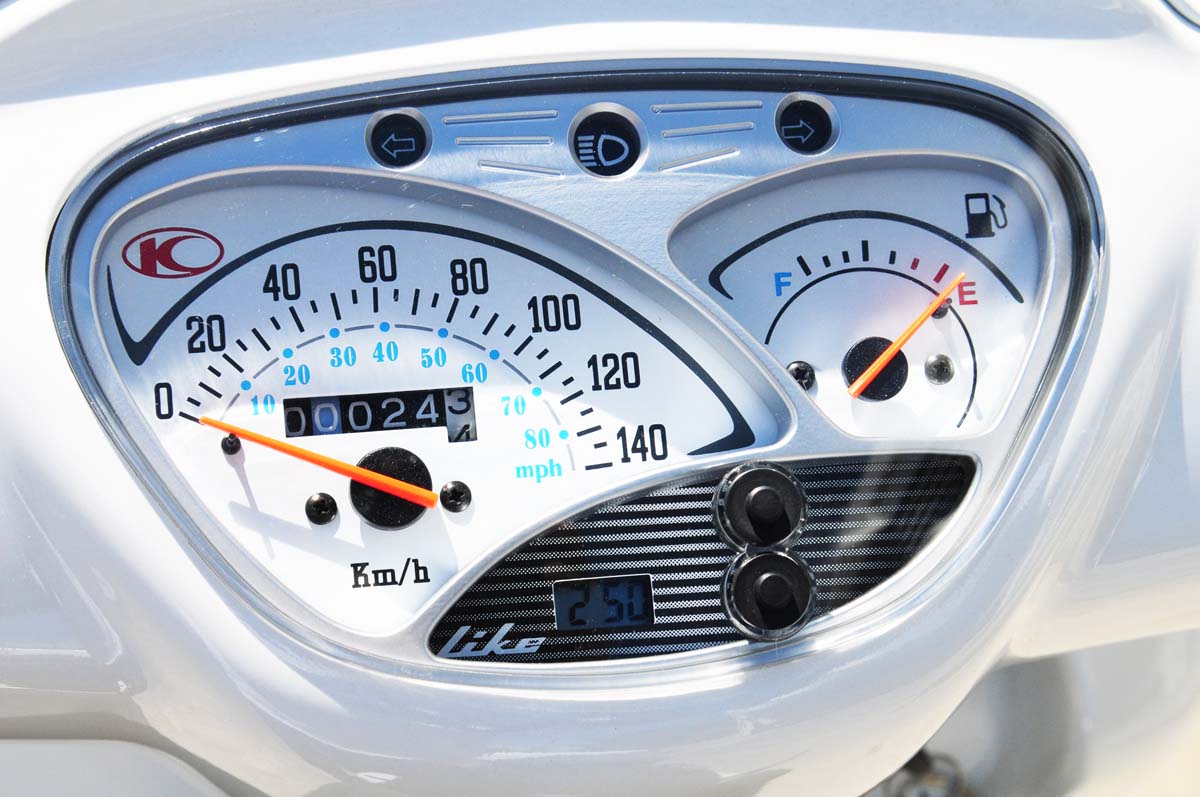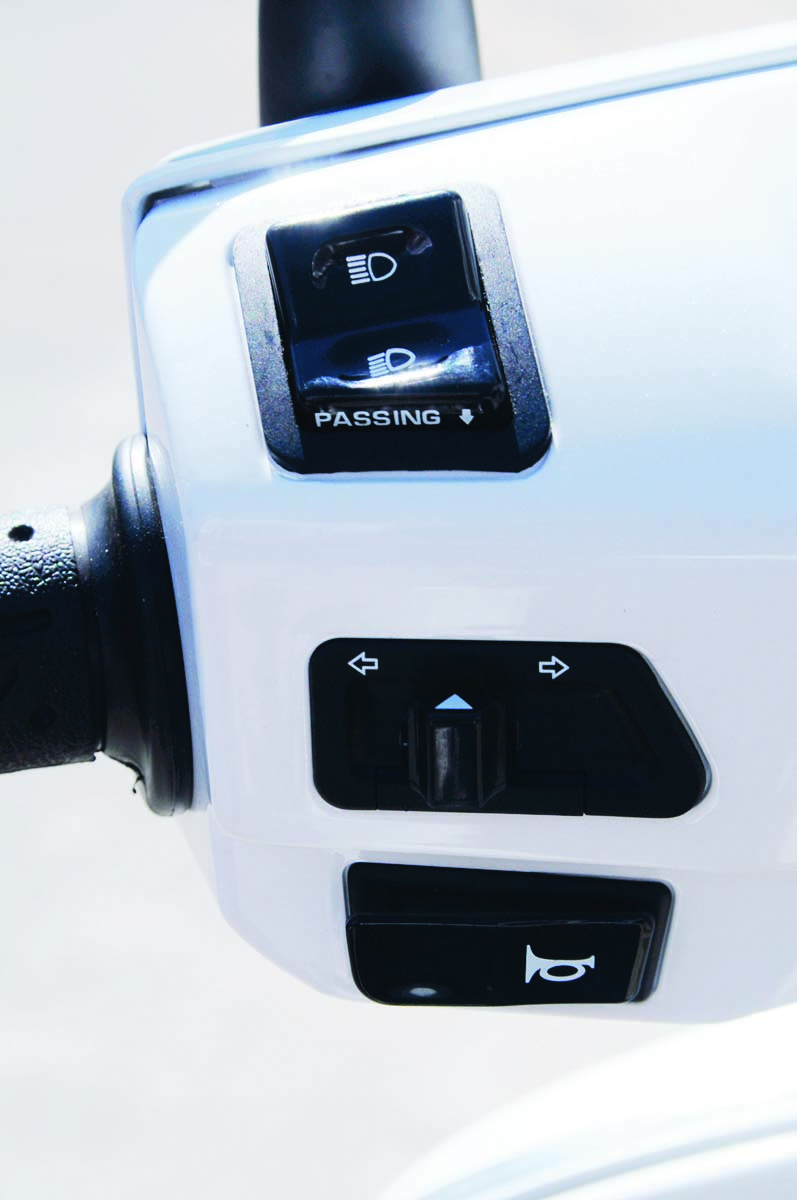 Fortunately, as with most modern scooters, the Like 125 is powered by an advanced and smooth running single cylinder 4-stroke engine coupled to an efficient twist-and-go transmission. The air-cooled engine is shared with the proven Super 8 model so reliability, performance, and economy are guaranteed. It is rated at 5.4 kW of power and 9.1 Nm of torque, both received at 7,500 RPM. Though the new Like 125 is designed for cruising, it has more-than-adequate punch. Riders who will want more power and performance will be happy to know that aftermarket engine upgrades and readily available.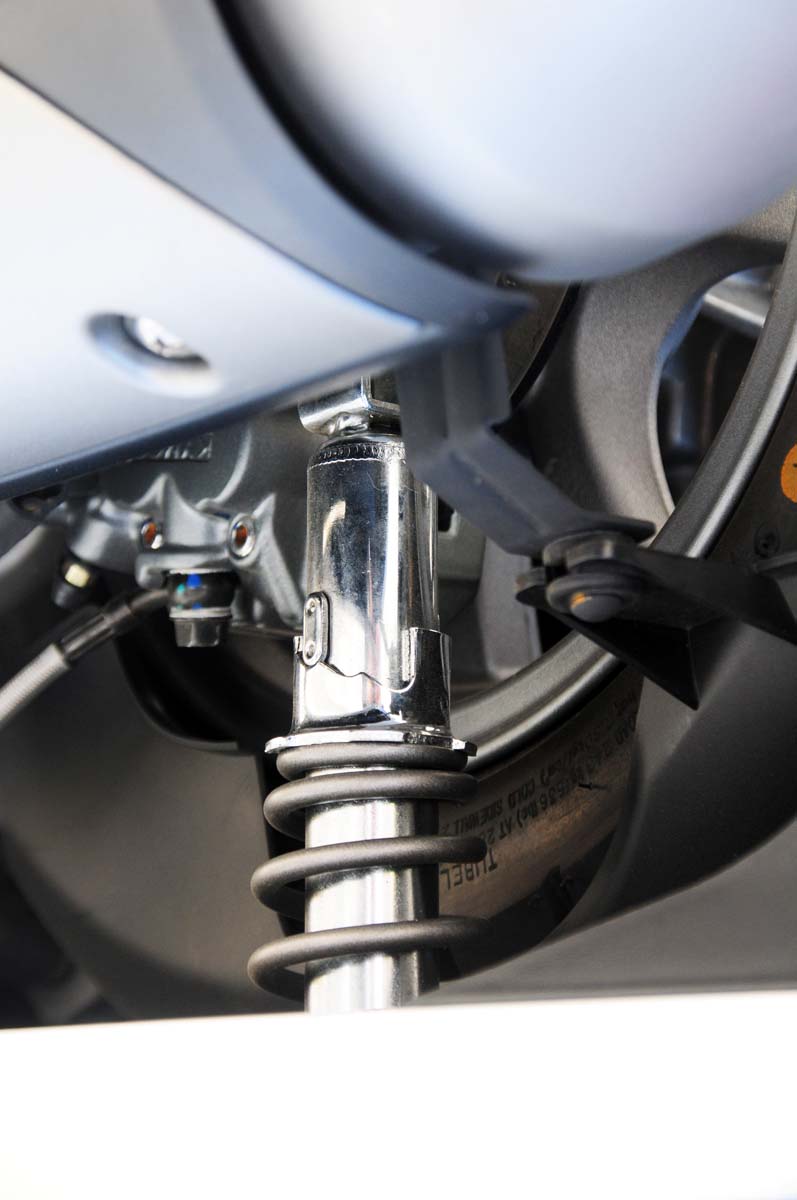 It has the classic scooter size 12-inch wheels front and rear mounted with wide tubeless Kenda tires 120/70-12 for the front and 130/70-12 for the rear. A telescopic fork and twin adjustable rear shock take up the suspension duties. Aside from the styling, one of the Like's strongest points is its braking as it is equipped with strong and powerful disc brakes for front and rear with steel-braided brake lines.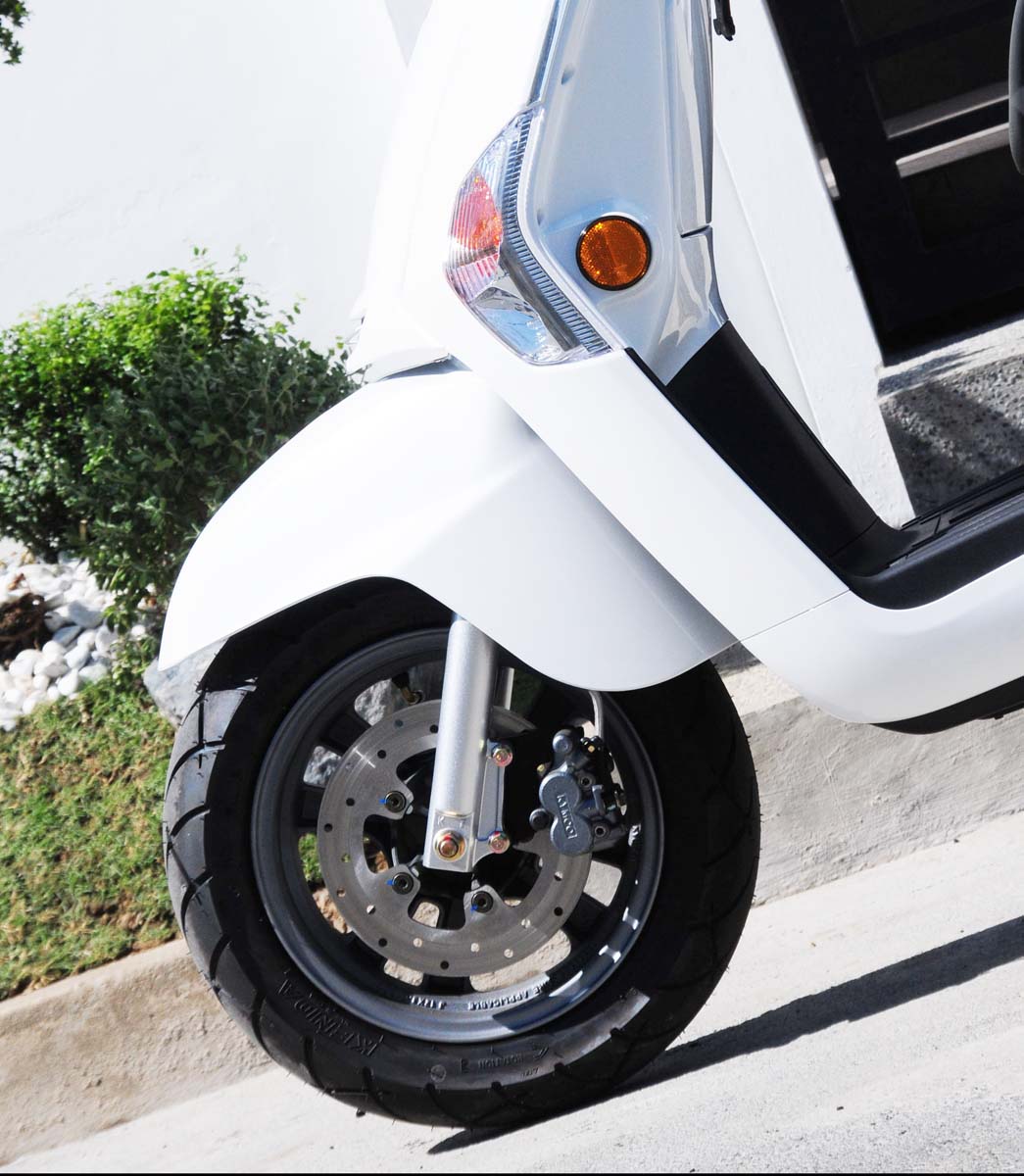 Aside from being beautiful, the Like is also practical and functional. As mentioned earlier, it comes with a relatively large lockable glove compartment up front that is big enough for a water bottle and perfect to store gloves and small items like your wallet or cell-phone. It has a clear plastic shelf that stops items from falling forward once the glove box is opened and inside you will also find a convenient 12-volt DC socket that you can that you can use to charge your charge your cellphone while you're riding. There is also the standard issue color-coordinated lockable top box with a damper lining that is big enough for a full face helmet. Of course the usual storage space beneath the seat gives the Like plenty of handy storage. What's good is that all can be opened and locked using the same ignition key. Furthermore, a flat floor with bag hook further gives you carrying capacity in case you shopped too much.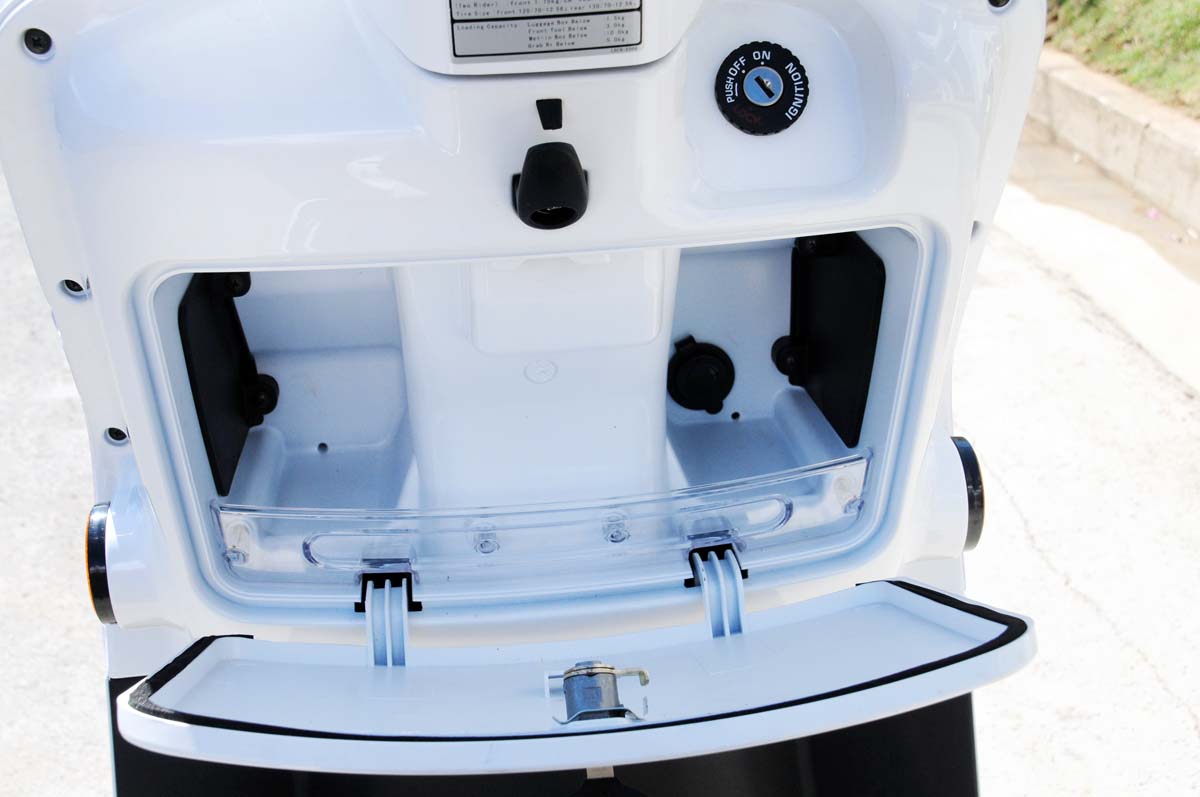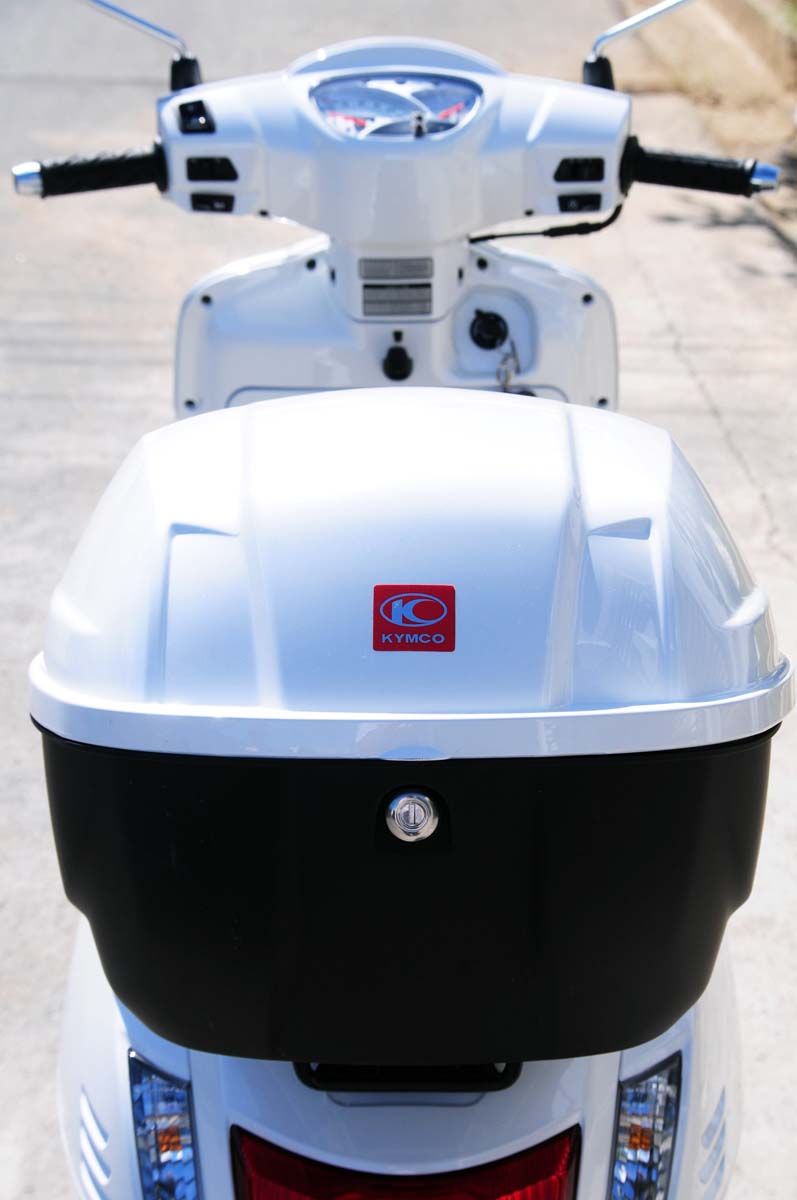 The Like's riding position is comfortable and upright. The seat is broad and wide and the reach to the bars are relaxing. The handle grips are equipped with vibration-damping bar-ends. However, the high floorboard makes it a bit crowded for very tall riders as their knees come too close to the handlebar, but for the majority, no problems at all. Also, the seat hump and grippy seat material prevent you from sliding backward easily to adjust your riding position. The front cowl is wide so protection from the elements is a little better than most underbones.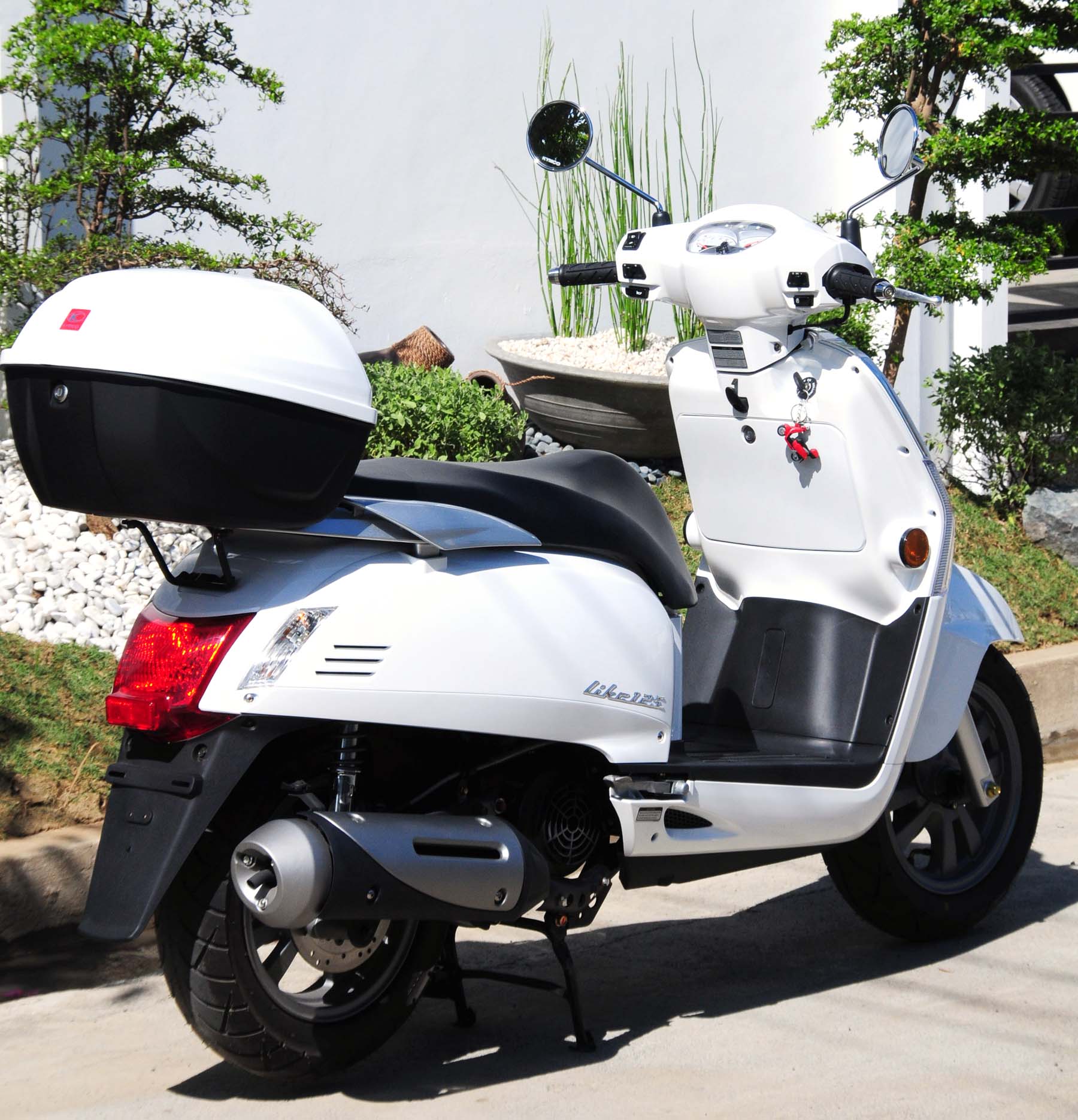 The engine is easily started via electric starter or with a low effort kick. With its big muffler, the Like is quiet. Acceleration is brisk enough for daily commuting in the city and long, relaxing tours in the provinces. Sustained cruising is relaxing, making it ideal for long trips. Initially, the suspension felt hard, but with some adjustments in tire pressure, the ride became better. Further fine-tuning the adjustable rear shock will surely give marked improvement in comfort. Because of the 12-inch wheel combination, cornering is sharp and easily maneuverable in slow traffic. However, sustained high-speed felt a bit twitchy, which unfortunately is a natural behavior of 12-inch wheels. Braking feel and power are superb and confidence-inspiring. It seems that the Like's brakes can handle more power and is well matched to the grippy Kenda tires.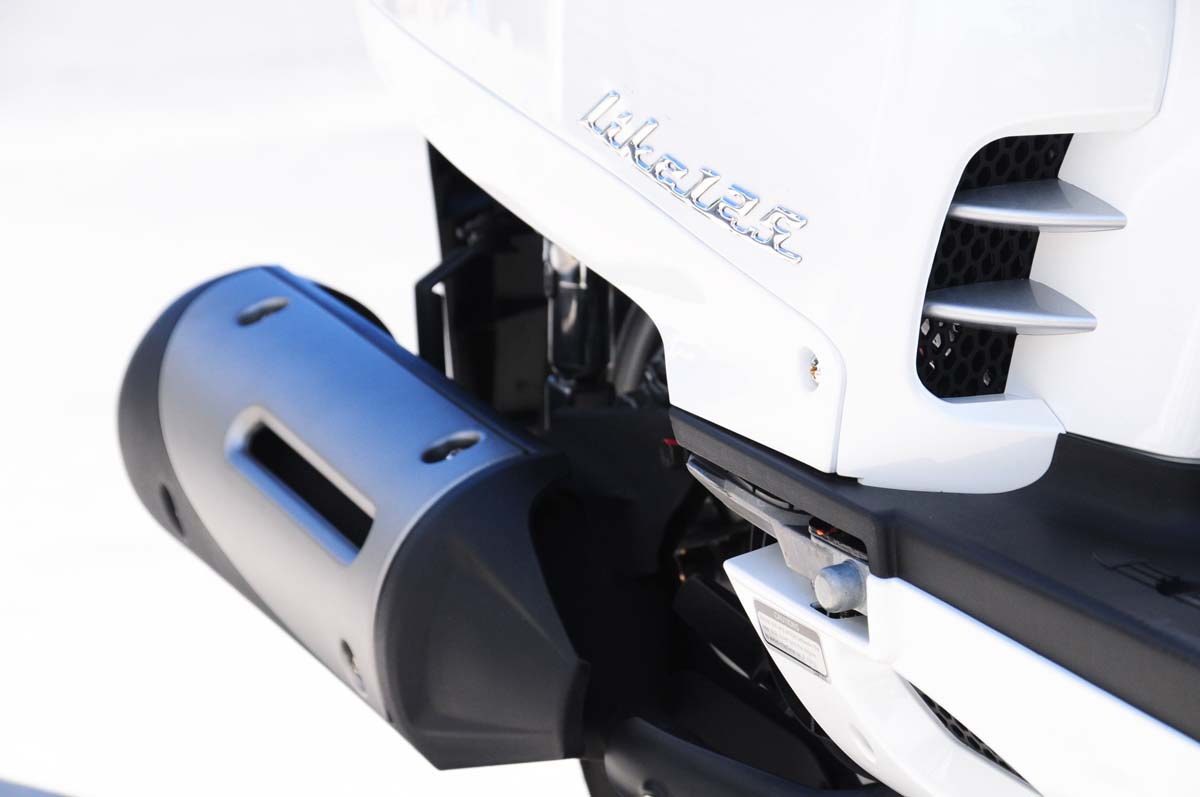 It is clear that the Like 125 does not have any sporting pretensions unlike the sport scooter Super 8. The buyer's main consideration when purchasing the Like 125 will be styling, followed by reliability and price. For P78, 000 you get a beautiful retro-scooter equipped with modern technologies like double disc brakes, dual adjustable rear shocks, electric starter as well as functional items like a rear top box, front glove box, and 12-volt DC charger. Many riders will be able to find ways to further improve its looks and performance but the basic product is already very good.
Again it is an exceptional value for the price and the Like 125 looks every bit a winner just standing still. It's a "feel-good" purchase indeed!
*This article was published in InsideRACING's  Volume 8 Number 5  2010 issue.