2012 KYMCO Like 200i First Ride Review: Retro-styled with a Modern Engine
Date posted on August 1, 2019
Share this
When KYMCO introduced the Like 125 in mid-2010, they showed that they were still at the forefront of marketing scooters in the country which they started as early as the mid-90's.The Like was part of its global model line-up that proved successful not only in Asia but also in Europe and America. It cemented KYMCO's reputation as a leading scooter manufacturer in the world.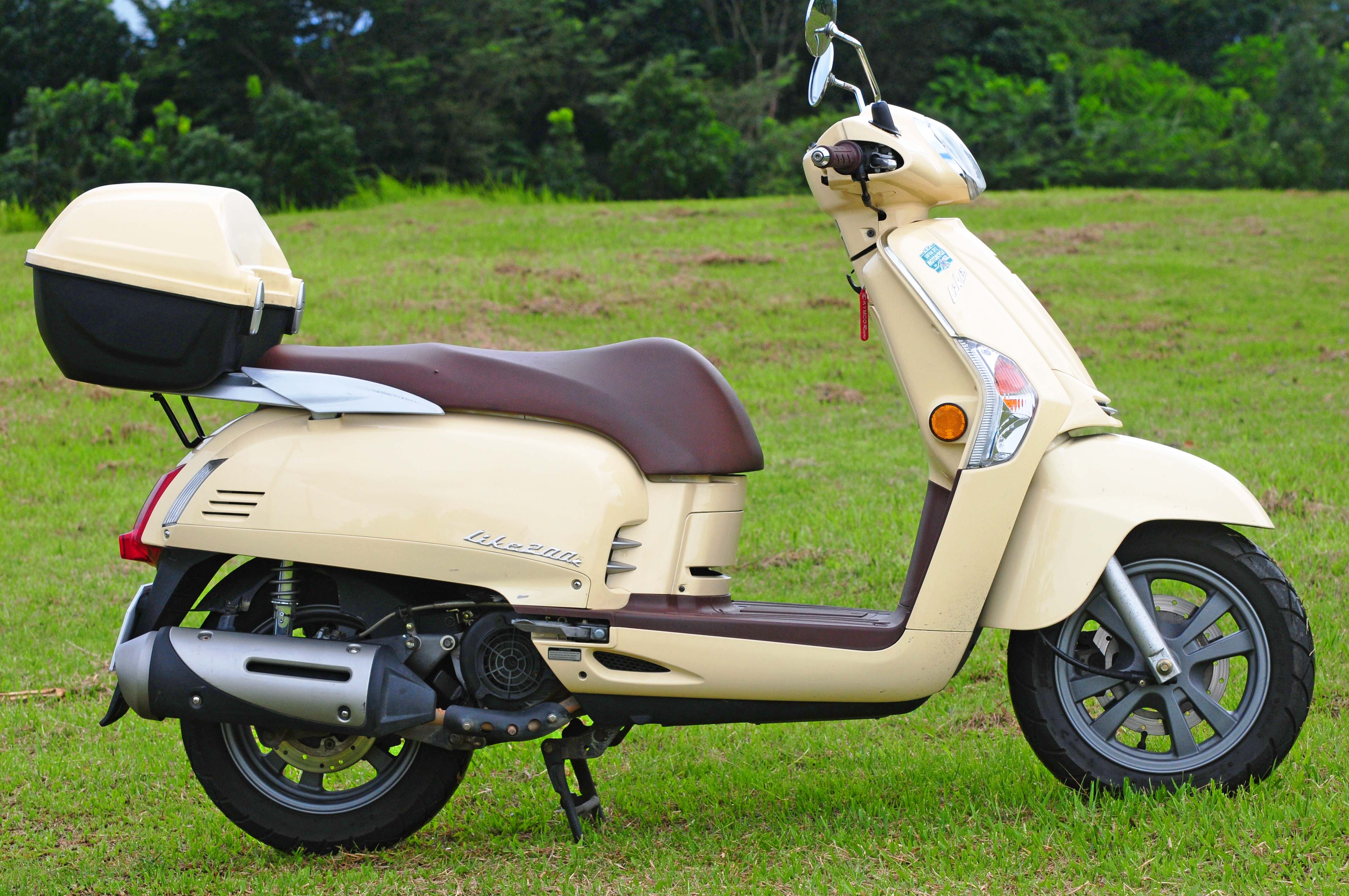 InsideRACING is one of the first magazines to test the Like 125 in 2010 and like everyone else, we quickly fell in love with its mature retro-styling penned by Italian Massimo Zaniboni (who based it on scooter icons from the 50's and 60's). We were also greatly impressed by the price level at which it was sold in the local market. It provided sophisticated styling and decent quality to the local enthusiasts at an affordable price.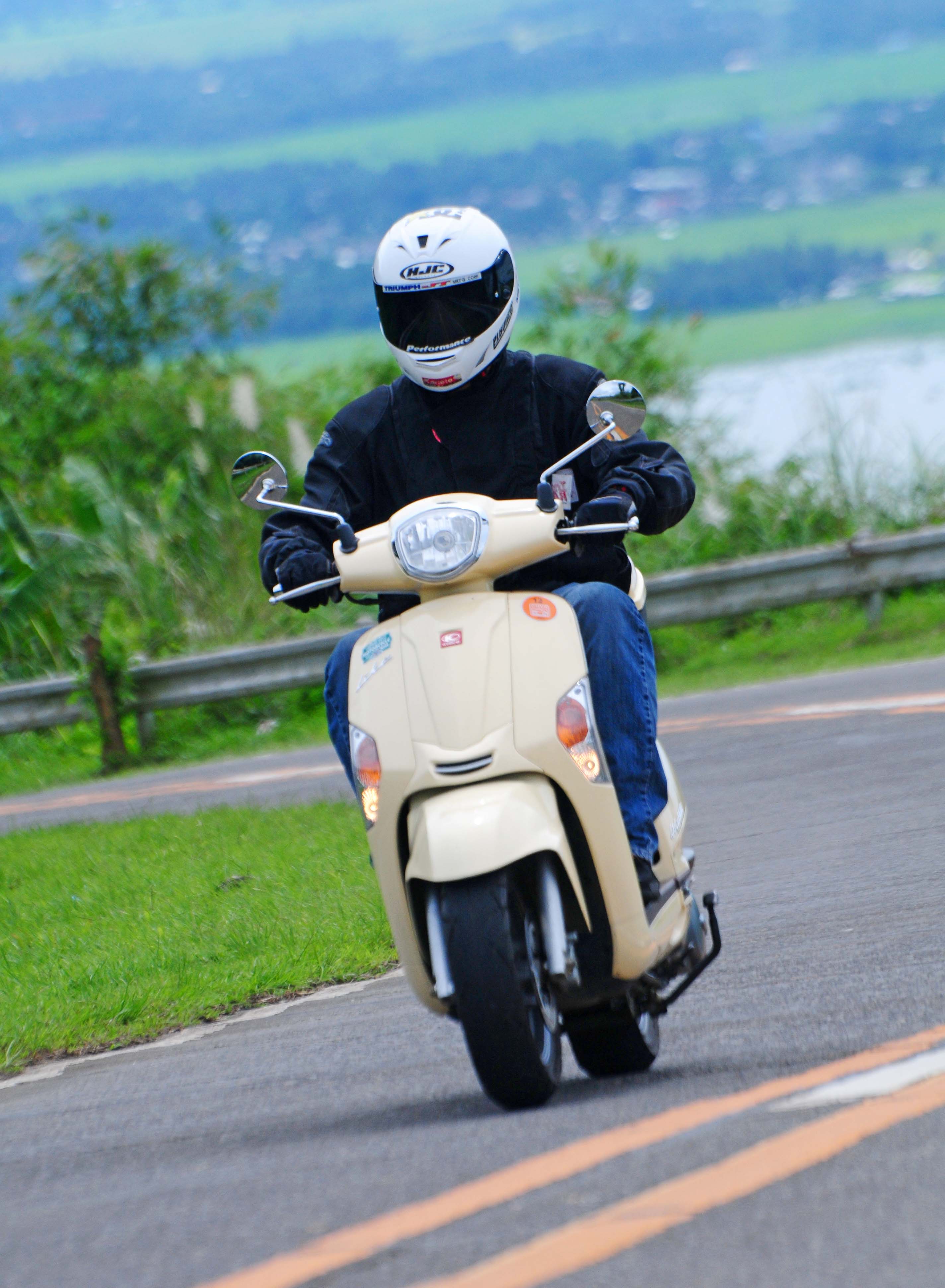 Thus, with a great product and correct price positioning, it attracted many local commuters and leisure riders and it even spawned a club exclusively for Like owners. The Like's handling was light and easy enough for anybody to ride, the additional utilities like the standard color coded top box case, glove box and 12V auxiliary power outlet were significant features that gave it an edge over other scooters in the market of the same price.
The only thing we found wanting was the initial hard suspension settings which gave a bit of a choppy ride on not so smooth roads that are prevalent both in the city and provinces. Most owners set the rear shock to it softest setting to combat this. But the ride was somewhat made more comfortable by a much larger seat compared to other scooters that can comfortably take on two people with anti-slip material. The shape was already a classic and customization was limited to retro paint jobs, windshields, seat covers, larger top boxes, more chrome pieces and tires. It was already a brilliant scooter and only few can be done to improve it.
Except maybe more power!
And this is what KYMCO Philippines did when it formally introduced a more powerful and more modern variant, the Kymco Like 200i, early in 2012.
Although visually, the only difference is a new body color and seat cover material to give it a more "vintage" appeal, the engine was massively enhanced by giving it 30% more displacement and equipping it with modern electronic fuel injection. Fuel injection means that the additional performance does not necessarily mean additional fuel consumption and the EFI ensures that the engine is more efficient than the carbureted model.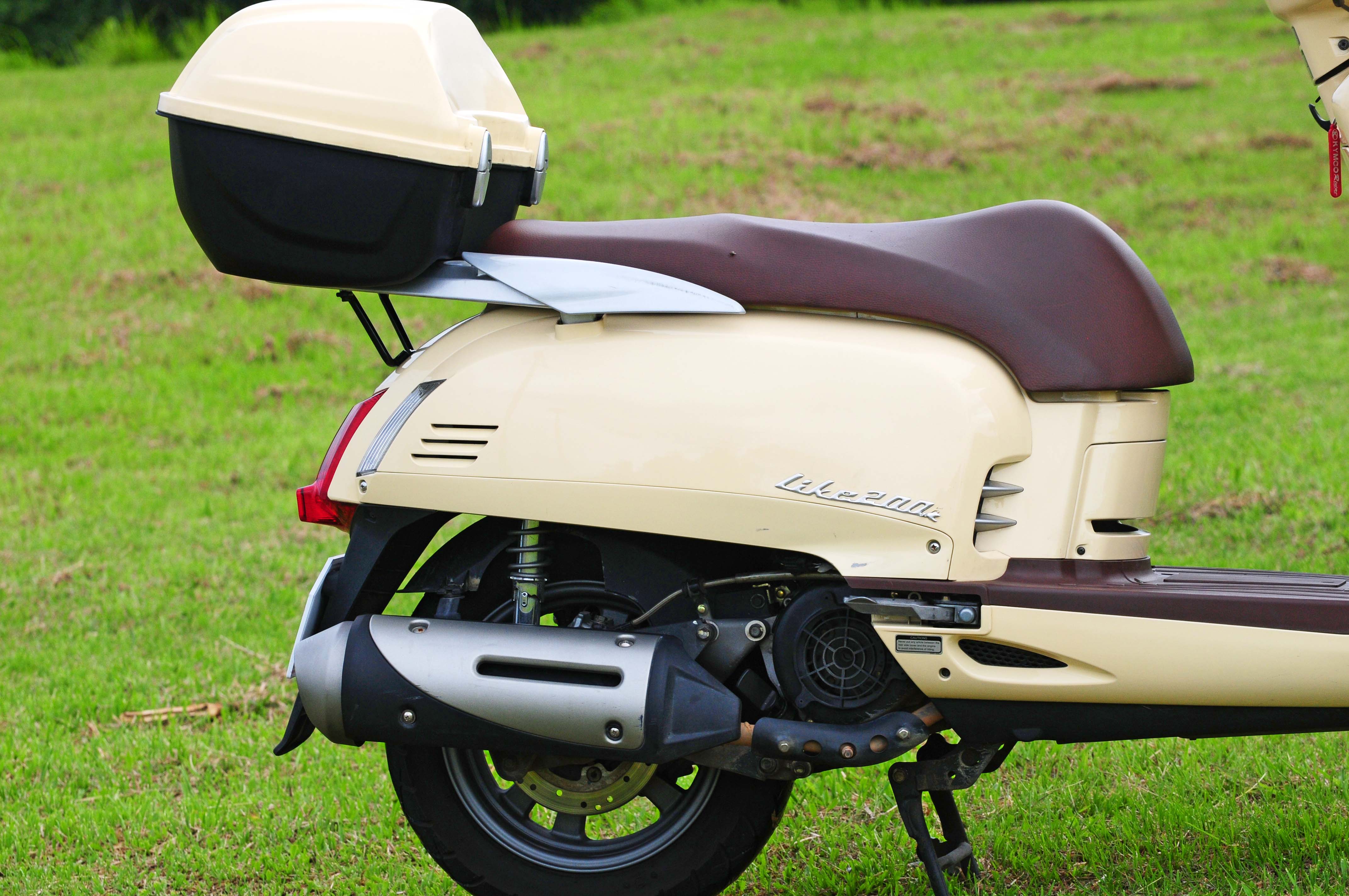 It is powered by a new and bigger 163 cc, 4-stroke, OHC, air-cooled engine equipped with Auto-control Fuel Injection System (AFI). The new AFI system enables the new engine to comply with EURO 3 standards while at the same time increasing fuel efficiency and improving refinement. Its ECU controls accurate ignition timing to ensure the best combustion efficiency. The engine is able to develop a maximum power of 10.86 HP (7.9 kW) @ 7500 rpm. It also uses Idle Speed Control (ISC) that ensures smooth running while idling at all times, a feature that cannot be achieved by a carburetor.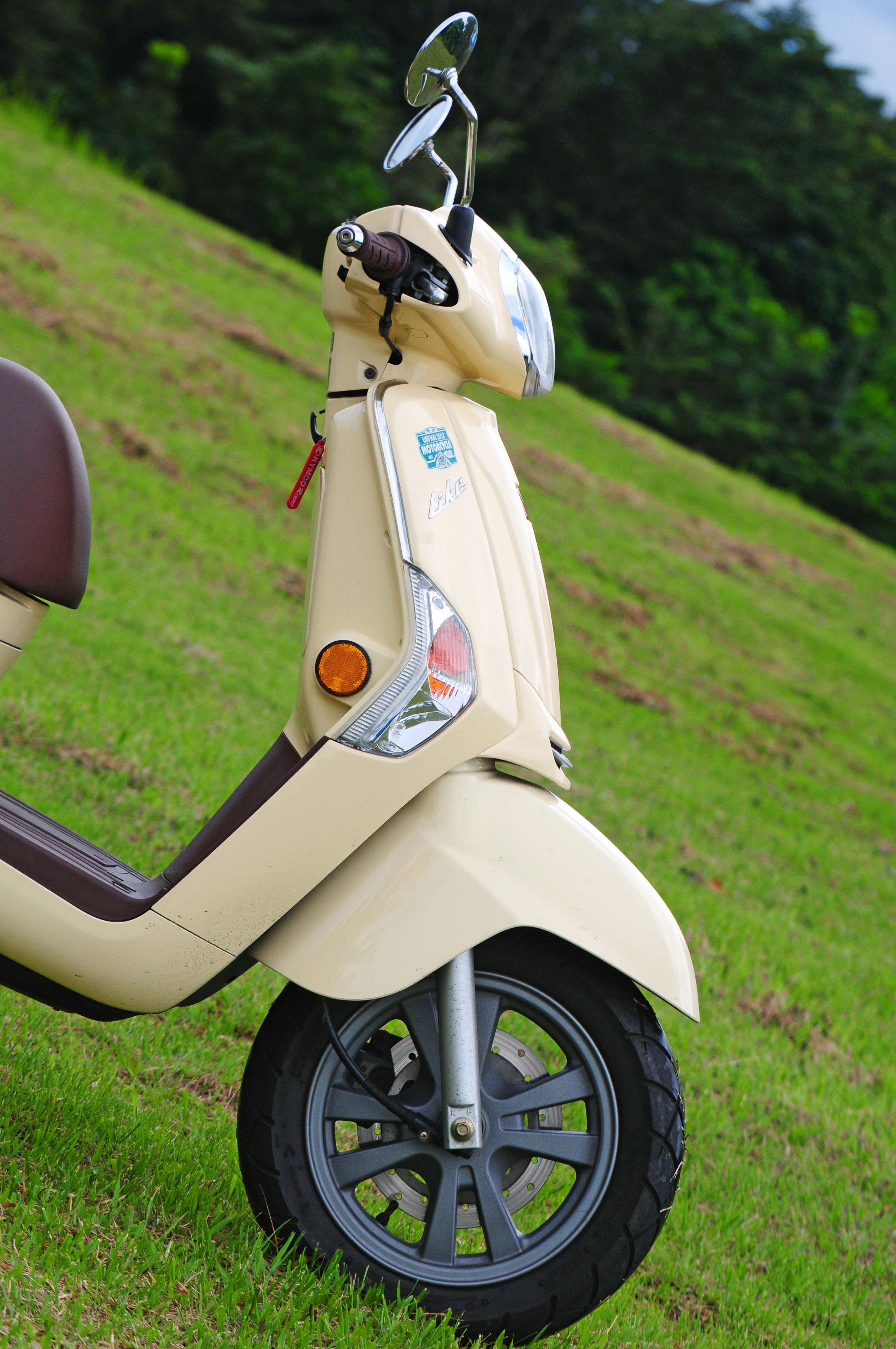 One of the main improvements from the carbureted Like125 is that the Like 200i starts instantly, runs smoothly and the response is impressive, making it easier to ride in fast or slow conditions. It gives you more power to accelerate quicker and you can cruise in a more refined and comfortable manner.
After riding the revitalized Like, we here at IR all agree that it is definitely a more enjoyable experience overall while retaining the cuteness, nimbleness and economy of the smaller engine Like125. The features that we loved on the Like are all still there. Though it comes with a price increase, it is still more affordable than other comparable fuel-injected European-styled scooters.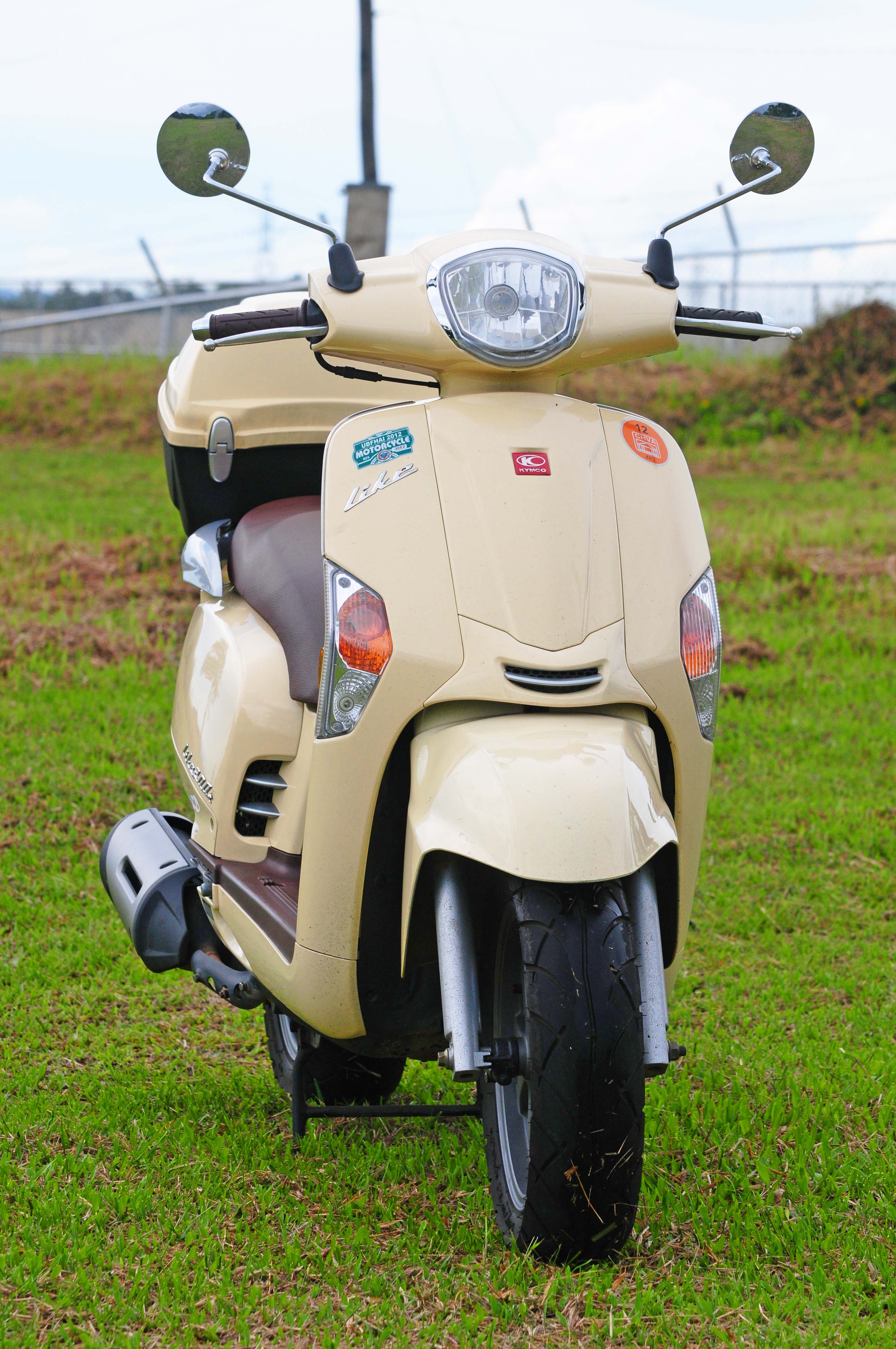 Years on and the KYMCO Like is still one of the most amiable or friendly scooter in the local market, appealing to both young and old seeking to be different and wanting that Euro-flavored styling. The additional power and smoothness of this 200i model definitely give it a better appeal and the EFI engine makes it a true modern scooter engine-wise. Those who wanted more power definitely got their wish! Molto Veloce!
*This article was published in InsideRACING's  Volume 10 Number 9  2012 issue.