KYMCO Philippines Now Open for Service
Date posted on May 21, 2020
Share this
KYMCO Philippines is happy to announce that they are now open for service since Metro Manila is now under MECQ effective May 20, 2020.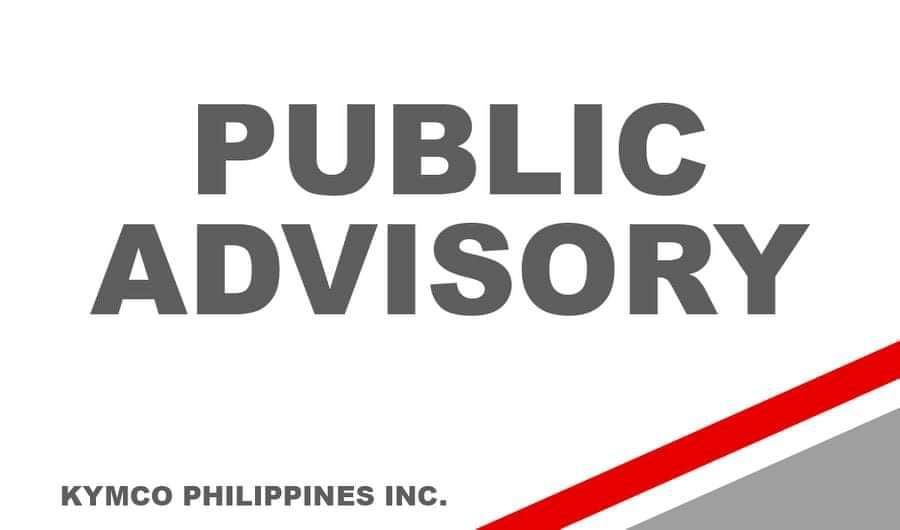 However, as a responsible company, KYMCO Philippines is one with our Government in the prevention and control of the spread of COVID-19, and KYMCO will adhere 100% to all set regulations by the LGU and the National Government.
Due to these, the following conditions shall be applied strictly in their plant to all customers who wish to avail Factory Service and for those units with warrantable application.
Customer needs to secure "Repair Service Schedule via SMS to this Mobile Number +639196135319 "NO CALLS" only a text message with the following details:
a. Customer name
b. KYMCO Model
c. Repair Concern
i. Periodic maintenance
ii. Warranty Application
iii. Repair issue
If Customer concern is "Warranty" or "Repair Issue" our Service Personnel might call to get further information about the unit for proper handling.
Once you sent an appointment you will get a "CONFIRMATORY MESSAGE" with details of
a. your appointment date
b. time
c. appointment number.
Only those with appointment shall be allowed for repair as KYMCO Philippines can only accommodate a minimum number of repair as we are applying 50% of our workforce rotationally.
Once you have a schedule please note of the following:
a. NO MASK NO ENTRY at KYMCO Plant
b. Once Inside customer must strictly follow the set rules and regulations such as
i. staging process from acceptance to release
ii. temperature checking of our safety officer, please be noted that once you registered a temperature of 37.5 degrees during multiple checking we are obliged to "Hold the customer and call the COVID Hotline" for further testing and confinement as a rule set by our LGU and IATF-COVID19
iii. filing out of health form as required by the local government
iv. Proper Social Distancing inside Company area
v. You must bring your "OWN FOOD" as our canteen is closed and we discourage eat-out when you are inside as we will not allow you to go back once you get out to eat somewhere during the repair of your unit, You can have deliveries only from reputable food joint but you should be the one to contact them.
vi. Roaming and loitering is not allowed inside the company premise and you must stay on the designated waiting room or area.
otherwise, we might be forced to deny your repair schedule
All "DEMO" and "TEST RIDE" is suspended at the moment.
We will deny "WALK-IN" repairs.
Only Cash Transaction shall be accepted.
KYMCO thanks its customers for their utmost understanding during difficult times. The company assures that they are doing their best to serve.
https://m.facebook.com/story.php?story_fbid=2777767309012786&id=242753439180865
Credit: KYMCO Philippines